When you pay to stay at a hotel, motel, or another lodging establishment, you have every reason to expect that your safety will be a top priority for the owners, managers, and staff. After all, property owners and managers are legally obligated to keep their premises safe for guests and other visitors. Accidents hurt innocent people when these parties fail to uphold their responsibility. If you were injured in an accident on hotel property that was not your fault, you might have grounds to seek compensation for your losses through an insurance claim or lawsuit.
At Dolman Law Group Accident Injury Lawyers, PA, our experienced attorneys fight for what's right. We provide aggressive representation to injury victims to help them pursue the full and fair compensation they deserve.
Our legal team is not afraid to stand up to insurance companies and property owners or take cases to trial to get justice for our clients. When you hire our hotel injury claims lawyers, you can rest assured that we will work tirelessly to seek the financial relief you need to move forward with your life. Don't wait to contact our office for a free initial consultation with one of our personal injury attorneys.
Why Choose Dolman Law Group Accident Injury Lawyers, PA?
When you suffer an injury from an unexpected accident on another party's property, you deserve legal representation you can trust. At Dolman Law Group Accident Injury Lawyers, PA, our respected lawyers are committed to providing injury victims and their loved ones with the same care and attention we would give our own families.
When you hire Dolman Law Group Accident Injury Lawyers, PA, you can count on us to provide the intelligent and effective legal services you need.
Our firm offers:
Experience where it counts—For nearly 20 years, our firm has provided quality representation and outstanding results to injury victims nationwide. We have extensive experience with all types of injury cases and have secured millions of dollars in compensation for deserving clients like you.
Personalized attention—When you decide to work with us, we'll get to know you personally, so you never feel like just another case number. When you hire our firm, we will listen closely to your story, learn about your goals and concerns, and tailor our legal strategy to get you the best outcome in your case. You will receive the personal cell phone numbers of our managing partner, Matthew Dolman, and your attorney so you can always get your questions answered immediately.
Comprehensive support—A severe injury can bring your life to a halt. And when you're recovering from an injury, the last thing you need is to worry about paperwork or negotiations with insurance companies. Our legal team can handle every detail of your case while you focus on healing, and we can even help you find the medical care you need, regardless of your ability to pay. Plus, our attorneys are happy to speak with you any time, whether virtually, by phone, or in person at one of our convenient office locations.
Affordable services—If you're struggling to pay your medical bills or keep the lights on, you likely are worried about whether you can afford a lawyer. Our firm understands this concern, so we represent clients on contingency. In this arrangement, we charge you nothing upfront to begin work on your case, and you only pay us if and when we secure compensation for you. Any fees we recover simply come from a pre-arranged percentage of your settlement, so you never have to worry about out-of-pocket expenses or unexpected charges.
Contact our team to learn more about what differentiates us from other personal injury firms. We can answer your questions and review your case during a free initial consultation.
Hotel Injury Cases in the United States
If you suffered an injury in an accident that was not your fault on hotel grounds, you might be eligible to file a premises liability claim or lawsuit against the at-fault parties. The term "premises liability" refers to the legal concept that a property owner is responsible for keeping their premises safe for visitors and can be liable for any accidents or injuries that occur if they fail to do so.
Under most state laws, those who own, occupy, or manage properties must keep the premises reasonably safe for visitors, conduct regular maintenance and inspections, and either repair defects or warn visitors of related hazards. These requirements apply to any party controlling a property, including hotel owners and managers. If the party in control of a hotel fails to properly maintain the premises or notify guests of potential safety risks, the hotel may be liable for injuries on the property.
While there is little data available on accidents and injuries that occur in hotels specifically, the following statistics illustrate just how dangerous property that is inadequately maintained can be in the United States:
Proving Liability in a Hotel Injury Case
Determining who is liable for your injuries after an accident at a hotel will depend on several factors, including state premises liability laws. In all states, property owners and managers must exercise reasonable care to prevent visitors from being harmed. Many states focus primarily on a person's "status" as a visitor to determine the property owner's "duty or care," or responsibility in keeping that visitor safe. Often, the condition of the premises and the actions of everyone involved are considered, too.
In states where the legal status of a visitor is most relevant to liability, visitors are typically divided into three categories:
Invitees—Invitees are visitors who enter a property at the explicit or implied invitation of the owner, typically for business purposes. A hotel guest would generally be an invitee because their visit would mean actual or potential profits for the owner, who would collect revenue from the booking. Since a hotel guest or other invitee is there —at least partly— for the owner's benefit, these visitors are entitled to the highest duty of care. Hotel owners must protect invitees from dangerous defects, warn invitees of possible safety hazards, and regularly inspect and maintain their premises.
Licensees—Licensees are visitors who have permission to enter a property but do so for their own reasons. For instance, social guests and door-to-door salespeople are typically classified as licensees. Because licensees are there for their benefit rather than the property owner's benefit, they are not entitled to the same level of care as invitees. Hotel owners are not obligated to inspect or maintain their properties to keep licensees safe. However, they do need to warn licensees of known hazardous defects or take reasonable steps to correct them to keep licensees safe.
Trespassers—Trespassers are visitors who enter properties without the invitation or permission of the owner or another legal reason. Property owners generally do not owe trespassers any duty of care. However, they are required to avoid causing trespassers intentional harm. Sometimes, if a property owner knows that trespassers are likely to enter their property, they must display warnings about "artificial conditions" with a high risk of causing injury or death, such as high-voltage electric barriers. If a property owner knows that children are likely to trespass because of "attractive nuisances," such as unattended swimming pools or playgrounds, they may owe them a higher level of care than trespassers.
In states that focus on the condition of the property and the behavior of individual owners and visitors, most visitors are still entitled to a duty of care and consideration from property owners.
In general, a plaintiff who is injured on someone's property must prove the following elements to hold property owners liable:
There was an unreasonable risk of harm—A plaintiff must show that the property owner owed them a duty of care and should have taken reasonable steps to warn visitors of a risk of injury on the premises or eliminate the hazard.
The property owner was aware of the hazard—A plaintiff must demonstrate that the owner knew about the hazard, which could include either actual or constructive knowledge of the issue. A property owner has actual knowledge if there is verifiable proof of a condition, such as a notice sent via mail or email. They are assumed to have constructive knowledge if the condition would be evident through regular inspection and maintenance.
They took no reasonable steps to address it—A property owner cannot eliminate every hazard on their premises. However, they must take reasonable steps to remove those that pose unreasonable risks of harm. If a hotel owner provides regular cleaning and maintenance services, proving this element may be tricky.
There were no warnings about the hazard—Property owners who fail to take reasonable steps to eliminate unreasonably hazardous conditions can still avoid liability if they provide appropriate notice. To recover compensation, injured visitors must prove that property owners took no reasonable steps to warn of the hazard, such as posting a sign or erecting a barrier.
The hazard was neither open nor obvious—If an unreasonably hazardous condition is "open and obvious," a property owner may not be liable even if they failed to eliminate or warn visitors of the risk. Case law typically holds that property owners have reason to assume their visitors will exercise reasonable awareness, which includes avoiding open and obvious hazards.
The laws and requirements surrounding premises liability cases are complex. And when you file an insurance claim or lawsuit against a business like a hotel or even a corporate hotel chain, things get even thornier. The attorneys of Dolman Law Group Accident Injury Lawyers, PA, can help you by evaluating your injury case and determining the extent of the hotel's liability. Once we have identified all potential sources of compensation, our attorneys can keep the pressure on liable parties to maximize the value of your case.
Common Causes and Types of Injuries that Occur at Hotels
Hotels are often large and comprise shared spaces where potential safety hazards are not unusual due to the high volume of traffic.
Some of the most common contributing factors in hotel injury cases include:
Unattended spills
Accumulated snow or ice
Leaks or flooding
Wax or oil buildup on floors
Defective steps or stairs
Broken or missing handrails
Faulty elevators or escalators
Cracked or uneven flooring
Torn or threadbare carpets
Cluttered hallways
Potholed parking lots
Exposed or faulty wiring
Sagging or collapsing ceilings
Bed bugs and other pest infestations
Inadequate lighting or security
Unmonitored or unsecured entrances
Over-chlorinated swimming pools
Contaminated swimming pools
Unsecured swimming pools
Obscured or missing warning signs
Lax enforcement of pet policies
Building code violations
Even a relatively minor accident, such as a slip and fall around the hotel pool, can result in painful injuries with life-changing consequences.
Here are some of the most common types of injuries we see in the hotel accident claims we handle:
Head and neck injuries
Facial injuries and dental trauma
Back and shoulder injuries
Abdominal injuries and internal bleeding
Arm, elbow, wrist, and hand injuries
Dislocated or broken bones
Permanent scarring or disfigurement
Bruises, lacerations, and puncture wounds
Soft tissue strains, sprains, and tears
Leg, knee, ankle, and foot injuries
Burns and inhalation injuries from fires
Allergic reactions from hotel sheets
Injuries from acts of violence
Dog bite and animal attack injuries
Toxic exposure and respiration injuries
Electric shocks and electrocutions
Pool chemical burns and other injuries
Food poisoning from spoiled consumables
Drownings and near-drownings
Traumatic brain injuries (TBIs)
Spinal cord injuries (SCIs)
Partial or total paralysis
Emotional and psychological injuries
Post-traumatic stress disorder (PTSD)
Fatal injuries and wrongful death
How Much Is My Hotel Injury Claim Worth?
If you were hurt while staying in a hotel and the property owner is at fault, you are likely entitled to compensation for your injuries and other losses. Every case is different, so the value of your hotel injury claim can vary considerably based on the circumstances.
However, you could pursue compensation for:
Medical expenses—Any medical bills you incur to treat injuries you suffered in the hotel accident, including the costs of ambulance rides, inpatient hospital stays, diagnostic tests, surgical procedures, doctor's and specialist's office visits, prescription medications, rehabilitation and therapy services, and durable medical equipment
Incidental costs—Incidental expenses you incur as a result of your hotel accident injuries, including mileage costs from traveling to doctor's appointments, the costs of accessibility modifications to your home or vehicle, and the costs of hiring in-home assistance for help with day-to-day tasks
Lost income—The value of any income you lose as a result of any time you miss at work due to your injuries, including income from hourly or salaried wages, regular tips, expected bonuses, and other benefits
Projected losses—The estimated value of losses you will likely incur in the future, including the costs of future medical care you and your doctor agree you will probably need for long-term conditions related to your hotel accident injuries or the projected value of losses in your lifetime earning potential if your hotel accident injuries result in permanent disabilities
Subjective losses—The subjective value of personal losses you experience due to your injuries, such as the intangible costs of your physical pain, psychological anguish, emotional suffering, diminished quality or enjoyment of life, and loss of consortium, if your injuries impact your loved ones
Remember that just because you are entitled to compensation for your losses does not mean it will be easy to obtain. Claimants are expected to present extensive documentation and compelling evidence to recover compensation. That's why the help of a knowledgeable premises liability lawyer is crucial.
When you work with Dolman Law Group Accident Injury Lawyers, PA, our attorneys can handle every aspect of your hotel injury case. We are prepared to investigate the incident independently, identify and preserve valuable evidence, and work tirelessly to maximize your settlement.
How Do Demand Compensation Through a Hotel Injury Insurance Claim?
If you or someone you love was injured on hotel grounds, the injury should qualify as a covered event under the hotel's commercial general liability insurance policy. When the system works as it should, you can simply file an insurance claim with the hotel's provider and obtain the compensation you need.
However, remember that neither the hotel nor its insurance provider is your friend. The primary concern of each of these parties is to minimize its financial obligation, and the easiest way for them to do so is by undervaluing or denying your claim. And unless you have experience dealing with these types of injury claims, you'll have no reliable way of knowing whether an offer is fair. The best way to seek compensation for your losses after a hotel injury is to work with a seasoned attorney.
At Dolman Law Group Accident Injury Lawyers, PA, we can estimate a fair value for your case and negotiate aggressively to ensure you never settle for less than you deserve.
Most injury claims end in insurance settlements. But when insurance companies refuse to play fair, it pays to have a lawyer who won't hesitate to take your case to court. Our attorneys treat every case we handle as though it will go to trial. That way, we are prepared for every eventuality and, if needed, can be trial-ready in practically no time at all.
If you file a lawsuit, you need a lawyer who understands:
Your state's premises liability doctrine—Your burden of proof may look very different depending on your state's premises liability laws. If your state is more concerned with your legal status as a visitor, your attorney will need to demonstrate your status and prove that the hotel owner or manager failed to provide the level of care you were due. If your state is more focused on the condition of the property and the behavior of the parties involved, your attorney must prove that there was an unreasonably hazardous condition that was neither open nor obvious and that the hotel owner or manager knew of the hazard but failed to do anything about it.
Your state's comparative negligence laws—If the hotel claims that you were partially to blame for your injuries and has evidence to back up its claim, your state's comparative negligence laws may come into play. In many states, you can still sue for compensation if you are partially at fault, but your award is reduced based on your assigned percentage of fault. Some states allow injury victims to claim compensation even if they are as much as 99 percent at fault, but most prohibit claims from victims who are 50 or 51 percent at fault. And in a handful of states, victims are barred from suing for compensation if they are assigned just one percent of the blame.
Your state's statute of limitations—The statute of limitations in your state is relevant any time you have an injury claim, even if you never plan on taking it to court. All states have a statute of limitations establishing time limits on specific legal actions, including premises liability and other personal injury lawsuits. In a few states, injury victims have five or six years to sue from the date of the incident. But in most states, that window is much shorter, often only one or two years. This may sound like plenty of time, but given how long it can take to prepare and file a lawsuit, those years can go by faster than you might think. The statute of limitations is essential since the threat of a lawsuit is your most powerful leverage during settlement talks.
The most reliable way to maximize compensation and avoid having your case derailed by preventable errors is to work with a trusted legal team. As a national law firm, Dolman Law Group Accident Injury Lawyers, PA, can identify the local and federal laws that apply to your situation and prepare your case accordingly.
What Do I Do If I'm Hurt While Staying at a Hotel?
If you get hurt during a hotel stay, taking swift action can drastically improve your chances of pursuing fair compensation.
To the extent that you can, you should take the following steps after a hotel accident injury to protect your rights and establish a strong foundation for your case:
Seek medical attention promptly—If you were seriously injured, you have likely already sought emergency medical care. And if you haven't yet, you should go to the doctor, even if you don't think you were hurt too badly. The shock and adrenaline that follow many accidents can easily mask the symptoms of severe injuries. A licensed physician can diagnose your condition, prescribe the treatment you need, and document everything in your records. When you visit your doctor, do not hesitate to describe how you feel in detail, so every aspect of your condition becomes part of your official medical history. This could become crucial evidence in your case.
Follow your doctor's treatment plan—One of the most important things you can do for your health and injury claim is to stick to the care plan your doctor recommends. This includes taking medications as prescribed, resting for as long as needed, completing rehabilitative exercises, and attending all follow-up appointments as scheduled. This will speed up your recovery and demonstrate to the hotel and its insurance provider that you are taking your health seriously. After all, if you neglect or refuse to participate meaningfully in your healing process, the other side could argue that you don't deserve compensation for your injury claim.
Report the incident to management—Once your condition is stable, promptly report the incident to the hotel owner, manager, or security staff. If you are too hurt to make a report yourself, you can ask someone you trust to do so for you. When you inform the hotel of your injury, keep your statements brief and stick to the facts. Never estimate or guess if a staff member asks you a question and you do not know the answer. Simply express that you do not know and move on. Once you are finished, request a copy of the report for your records.
Gather as much evidence as possible—Next, you'll want to collect as much evidence as possible to support your claim. Take photos and videos of the location where you were injured and any visible signs of injury. Hang on to physical evidence, such as damaged personal property and clothing you wore when the injury occurred. If anyone else saw you get hurt, politely ask these witnesses to provide statements and their contact details for future reference. Save all documentation related to the incident, including your medical bills, travel receipts, and proof of lost wages. Consider starting a "pain journal" by recording consistent observations about the pain levels, physical limitations, and other consequences of your injuries.
Watch what you say to others—When you experience a traumatic event, the urge to share that experience is entirely natural. And while you should feel free to open up in secure settings with family members, close friends, and your attorney, you should be careful about what you share in other contexts. Never apologize, admit fault, or volunteer unnecessary details about your case when you discuss it with any hotel or insurance company representative. It's best to simply have your lawyer handle all third-party communication on your behalf. Additionally, avoid posting or sharing anything on social media while your case is pending. Your accounts are likely not as private as you think, and even the most innocent photos and posts can be taken out of context and used to discredit your claim.
Contact a hotel accident injury lawyer—Many hotels are long-established businesses with deep pockets. These entities often have the resources to fight and litigate every claim they face and will not hesitate to do so. In situations like this, the odds are stacked against you as an individual. Fortunately, you need not despair. When you hire the hotel injury claim attorneys of Dolman Law Group Accident Injury Lawyers, PA, we can level the playing field and pursue the best outcome possible on your behalf. Our national reputation and proven track record force insurers and big corporations to take our clients and us seriously, allowing us to secure outstanding results time and time again.
Contact a Hotel Injury Claim Lawyer Today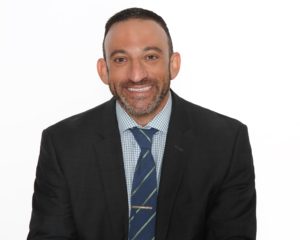 Did someone else's negligence, recklessness, or intentional actions injure you at a hotel? If so, you shouldn't have to pay out of pocket for medical treatment and losses that were not your fault. The at-fault party—whether it is another person, the hotel, or another party, or a combination of these entities—should be responsible for compensating you for what you've been through.
Recovering the money you need to pay your bills and move on with your life after an injury accident is not always easy. And, trying to hold the at-fault parties accountable on your own might seem impossible. Fortunately, legal help is available to you. At Dolman Law Group Accident Injury Lawyers, PA., our trial attorneys have extensive experience fighting for the rights of those injured and holding property owners accountable for the harm visitors suffer at hotels across the nation.
Our consultations are free, and we won't charge you anything until we win your case. Contact us or call 833-552-7274 to speak with one of our hotel injury claim lawyers now.
Client Testimonial
"AMAZING and understanding attorneys! Did great on my case and I highly recommend Dolman Law Group Accident Injury Lawyers, PA for anyone that has been injured in an accident!"
Rating: 5/5 ⭐⭐⭐⭐⭐
Koralis R.
Read more reviews on Google!