Every day across San Antonio, individuals and families contend with the challenges and costs of traumatic brain injuries (TBIs). Victims of TBIs have suffered them in numerous ways: car wrecks on I-410, falls from ladders and roofs while working in Southtown, accidents on San Antonio sporting fields, training exercises at JBSA, and combat incidents downrange.
No matter how someone in San Antonio sustains a TBI, the injury can profoundly impact the victim's life and the lives of loved ones, family members, and others. It's a complicated, frustrating injury, made all the more tragic when it results from someone else's wrongful, careless, or reckless actions.
Did you or a loved one sustain a TBI in a preventable accident? If so, you may have the right to financial compensation for your injuries and losses. The San Antonio brain injury lawyers at Dolman Law Group can help. We offer free consultations with a legal professional who can answer your questions and help you explore your options.
About Our Law Firm
Dolman Law Group is an award-winning law firm representing clients in San Antonio and nationwide. Personal injury law is all we do. Every day, our attorneys commit themselves to ensure our clients who have suffered injuries in preventable accidents and incidents receive fair compensation for the harm they have suffered.
At Dolman Law Group, we get results. Over our years of practice, our lawyers have secured millions of dollars in judgments, settlements, and jury awards for injured clients and the families of individuals who have died in tragic accidents. This includes several cases where our client suffered a significant brain injury due to someone else's negligence. We understand how difficult it can be to live with these injuries.
We take pride in our track record of success, but even more so in the fact that we have achieved those outcomes by giving each of our clients the personalized attention their cases deserve. Of course, these are only past results, and we can never guarantee how our clients' cases will turn out. However, we can always promise to listen to them, answer their questions, and dedicate ourselves to serving their interests to the fullest extent possible under the law.
Traumatic Brain Injury Overview
A traumatic brain injury is a type of acquired brain injury that happens when a person sustains a blow or jolt to the head or a penetrating head injury that disrupts brain function. A TBI can involve direct damage to brain tissue from an impact, such as when the brain sustains damage by shifting, twisting, or deforming inside the skull. A TBI can also involve secondary damage to the brain from bleeding, swelling, and chemical changes after initial trauma.
At Dolman Law Group, clients come to us in San Antonio after they or their loved ones have suffered a TBI in a wide array of preventable accidents and incidents caused by someone else's unreasonably dangerous decisions or actions.
Here are some of the ways our clients have suffered a TBI through no fault of their own:
Falls:

According to the

Centers for Disease Control and Prevention (CDC)

, falls constitute the leading cause of traumatic brain injury in the United States, accounting for nearly half of all TBI-related emergency department visits. Falls constitute an especially common cause of TBIs in children under age 17 and adults over age 65.

Being struck by/against an object:

Blunt force trauma from being struck by or against an object is another leading cause of TBIs. This is a broad category of incidents that range from a construction worker being struck by flying debris on a jobsite to a baseball player getting hit in the head with a fastball or someone diving into a pool that's too shallow.

Motor vehicle accidents:

Another leading cause of TBIs, car, truck, bus, and motorcycle accidents account for a significant proportion of traumatic brain injury hospitalizations. Vehicle occupants need not strike their heads to sustain a TBI. The force of an impact alone can cause an injury.

Gunshot and explosion-related wounds:

Penetrating injuries from bullets or shrapnel constitute a leading cause of fatal TBIs, per the CDC. Self-inflicted gunshot wounds account for a tragically high number of these injuries nationwide. However, in places with large military populations, like San Antonio, many individuals suffer these types of injuries in training or combat.

High-impact sports and recreational activities:

Playing a contact sport like football, hockey, lacrosse, or soccer or participating in activities where falls or blows to the head are common, like skateboarding, cycling, or mixed martial arts, often leads to TBIs, especially concussions. Concussions are sometimes called "mild" TBIs but can nevertheless have major impacts on a victim's life by causing a host of cognitive, physical, and emotional impairments.
This is not a complete list, of course. TBIs happen in countless ways. The important thing to know is that no matter how an individual in San Antonio suffers a traumatic brain injury, the team at Dolman Law Group possesses the skill, experience, and resources to secure compensation from the at-fault party or parties.
While this page focuses on brain injuries that occur in traumatic situations, it is important to understand that negligence can also cause other types of brain injuries. This includes injuries related to a lack of blood flow and/or oxygen to key parts of the brain. If you or your infant suffered hypoxia because of medical malpractice, a birth injury, etc., you may also have a case for compensation.
The Heavy Toll of a Traumatic Brain Injury
Individuals who suffer traumatic brain injuries often encounter significant expenses and challenges in their everyday lives. At Dolman Law Group, our goal for clients who have suffered a TBI is to secure compensation to help them pay those expenses and meet those challenges, so they can adapt to their injuries and return to living their fullest lives.
We want to help you or your loved one live the best quality of life. We believe recovering compensation could be a key part of ensuring you get the help you need to meet the challenges you could encounter.
Common challenges victims of traumatic brain injuries face include:
Impaired Brain Function
By definition, a traumatic brain injury disrupts normal brain function. However, the type of disruption that occurs, and the impact it has on the victim's life, varies widely. Every TBI differs because every person's brain—and therefore every person's brain injury—is unique. An individual who suffers a TBI may experience a range of symptoms, and those symptoms may evolve or come and go over time.
Some typical TBI-related symptoms and effects include:
Loss of consciousness or diminished consciousness, including coma

Cognitive impairments, including difficulty with speech, concentration, comprehension, memory, and executive function

Emotional impairments, such as mood swings, personality changes, depression, irritability, and anxiety

Motor impairments, often characterized by dizziness, weakness, numbness, or paralysis

Light and sound sensitivity

Persistent fatigue and/or sleep disruption

Headaches and other chronic pain or discomfort

Seizures
TBI victims often experience several of these symptoms that are difficult to predict and treat. The struggles take a toll not just on the individual who sustained the TBI, but also on family and friends who may feel a sense of loss of the person they knew.
For some brain injury victims, needs change as time passes. They may require therapies, inpatient rehabilitation, adaptive equipment, and other support and care, especially during the first year following their accident while their brain continues to re-wire itself, adapt to the injuries, and heal.
Expenses and Life Difficulties
Individuals living with TBI symptoms also often encounter economic and social struggles, such as:
Difficulty holding a job or going to school, resulting in diminished earnings and earning capacity

Struggles in forming or maintaining personal relationships

Inability to participate in sports, recreation, or other activities they once enjoyed

Engaging in unhealthy behaviors, such as substance abuse, risk-taking, or self-isolation

Criminal or other aberrant behavior

Homelessness

Self-harm
Living with a TBI may even result in a lowered life expectancy for some individuals, according to the CDC. TBIs exact billions in costs on the American public annually, much of it directly borne by TBI sufferers and their families. Medical care is not the only cost, either—TBI victims also face lost wages, the expense of adaptive equipment, psychological care and support, and much more.
How We Help TBI Victims in San Antonio
Sustaining a TBI need not result in living a diminished life. With the proper medical care and social support, an individual can reach maximum medical recovery after a TBI and live a fulfilling, productive life. While a full recovery is not always possible, there are treatments, support, and tools that can provide a rewarding life for TBI victims and their families.
At Dolman Law Group, our mission is to help TBI sufferers in San Antonio obtain that care and support by securing compensation from anyone whose careless or reckless actions caused them harm. We know how to build solid cases, file insurance claims, prepare legal documents, and present lawsuits at trial on behalf of our clients.
Under Texas law, anyone who engages in wrongful or negligent conduct, including individuals, businesses, institutions, and government entities, may owe money damages to victims harmed by their conduct. The overarching job of a traumatic brain injury lawyer is to use the law to hold those wrongdoers accountable.
Here are some ways we serve clients in San Antonio who suffered a TBI in a preventable accident or incident caused by someone else's wrongful decisions or actions:
Accident and Injury Investigation
In many cases, an important part of our work on behalf of a TBI victim in San Antonio consists of investigating how our client's TBI occurred. This inquiry aims to determine who may owe our client compensation for having caused the accident or incident that resulted in a TBI and any other injuries they sustained.
We also explore how a TBI damages our client's life, so we can translate that harm into a demand for compensation that seeks enough money to meet our client's current and future needs. We know how to value the economic expenses, financial losses, and intangible damages our clients suffered and seek compensation based on this value.
Legal and Practical Guidance
The TBI attorneys at Dolman Law Group in San Antonio understand that our clients face innumerable legal and practical challenges in their everyday lives. We strive to supply our clients with sound advice and counsel about the wide range of choices they will need to make as the process of seeking compensation unfolds.
Of course, we advise them on the legal issues that affect their rights to compensation. However, we also often serve as sounding boards for other practical decisions our clients may need to make, so they can manage their needs and obligations most effectively, while we work to secure the compensation they deserve.
Case Preparation, Filing, and Litigation
As lawyers for victims of TBIs in San Antonio, a core part of our everyday work consists of preparing, filing, and litigating legal actions—mostly lawsuits and insurance claims—to seek compensation on our clients' behalf.
Our team builds strong cases designed to meet our clients' current and long-term needs. San Antonio defense lawyers, insurance companies, and judges know us as fierce, dedicated lawyers who serve our clients' interests above all others. When they see an attorney from Dolman Law Group on a San Antonio TBI case, they know to take that case seriously.
Securing Fair Settlements
Most of the cases we handle as San Antonio TBI lawyers get resolved through an out-of-court settlement. That's when the injured individual and the party who has legal liability for damages agree to resolve a claim without going to trial. In most settlements, the injured individual receives financial compensation in exchange for releasing the at-fault party from further liability.
The attorneys at Dolman Law Group have years of experience negotiating top-dollar settlements in TBI cases. We prepare cases thoroughly, so we know how much money our clients deserve to receive. Spending our careers facing off with defense lawyers and insurance companies, we have a well-honed instinct for when to advise our clients to agree to a settlement and when to tell them to stand and fight.
Trials
If standing and fighting is the better option for our client, our team is always ready to present the evidence to a San Antonio judge and jury and ask them to award our client fair damages. We have a hard-earned reputation as skilled trial lawyers who can explain even the most complicated cases in terms that juries and judges understand. Some of our largest victories for clients have come in the courtroom.
Dotting the I's and Crossing the T's
At Dolman Law Group, we know that a case we have settled or won at trial isn't over until we have payment for our client in hand. Our clients can always count on our team to make sure they receive the money our efforts have secured for them, even if that means going the extra mile to chase down insurance companies or seize assets from a party who owes our client money.
Frequently Asked Questions About San Antonio TBI Cases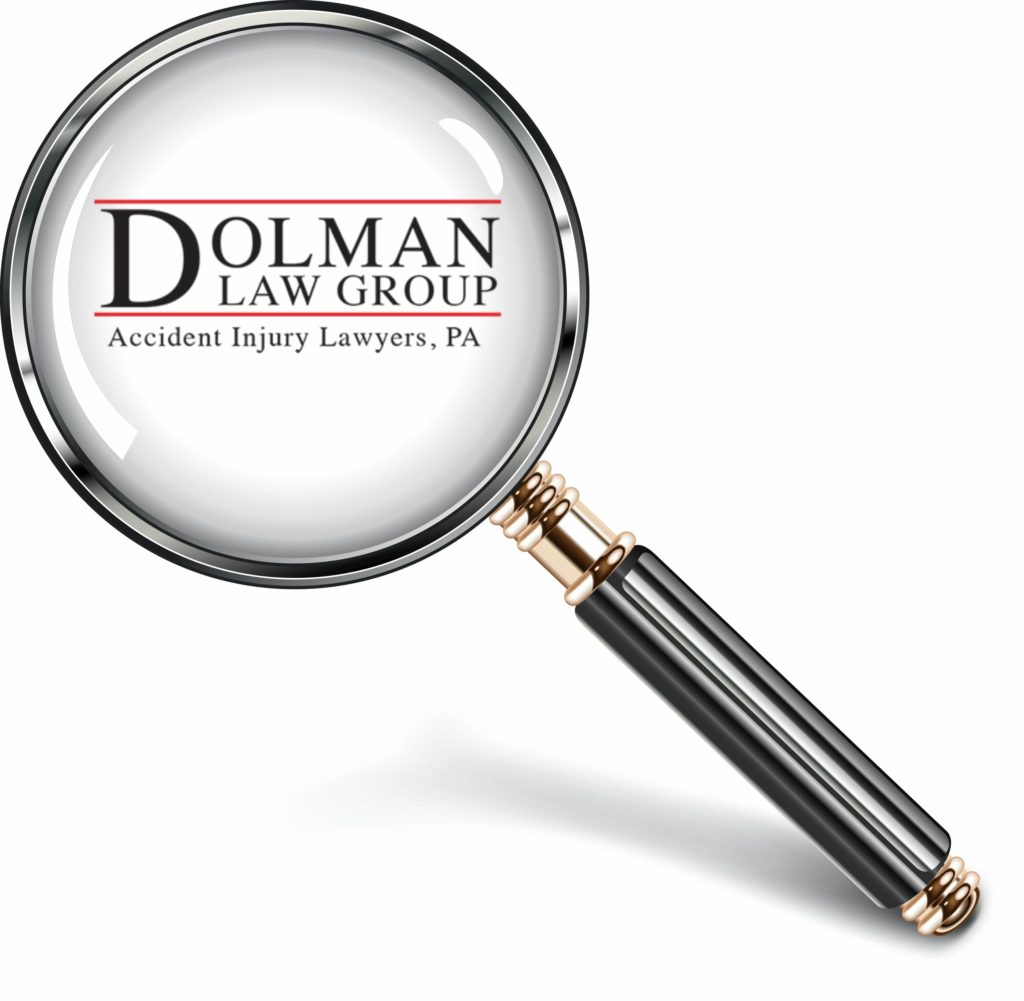 At Dolman Law Group, we offer a free consultation to anyone who wants to learn more about their rights and options after a traumatic brain injury that afflicts them or a loved one. In those consultations, we hear many of the questions answered below.
For more specific answers to questions about a TBI that has impacted your life, you can always contact us to speak with an experienced member of our team at no cost to you or your family.
Who Should Pay Me for My Traumatic Brain Injury?
Often, traumatic brain injury victims or their family members come to us knowing that the TBI should not have happened and that someone ought to compensate them for it, but not knowing just who that "someone" is.
The broadest answer to this question is: it depends on what caused the TBI. In most cases, compensation for damages you have suffered because of a TBI can come from many sources, such as:
The party whose wrongful actions caused the injury:

Texas law broadly dictates that if someone's unreasonably dangerous decisions or actions cause you harm, that person owes you compensation for the harm done to you. You may secure that compensation by hiring an attorney, like the team at Dolman Law Group, to pursue payment from that party through legal action. This typically consists of a lawsuit or an insurance claim (or both). The most reliable way to find out who owes you damages is to speak with an attorney as soon as possible after the accident or incident that results in a TBI.

Workers' compensation insurance:

Many Texas employers carry

workers' compensation insurance

to cover their employees after work-related injuries and illnesses. Workers who suffer traumatic brain injuries on the job in San Antonio may seek benefits from their employer's workers' compensation insurance to pay for their medical care and replace some of their lost income. A TBI attorney can help workers seek these benefits.

Veterans Administration benefits:

Joint Base San Antonio employs tens of thousands of active duty and reserve military members. If any of them sustains a traumatic brain injury while on duty at home or overseas, they may have the right to receive benefits from the VA.
These sources of payment are not necessarily mutually exclusive. As the victim of a TBI in San Antonio, you may have the right to receive payment for your injuries and losses from more than one source. Also, more than one party may owe you damages for causing your injuries.
Our team at Dolman Law Group can help you throughout this process. We know how to identify the liable parties in a personal injury TBI case and build a case against them.
Can I Sue If I Only Suffered a Concussion?
Yes. Your right to seek compensation does not depend on the level of severity doctors assigned to your traumatic brain injury. What matters is that someone's wrongful actions caused you to suffer an injury that resulted in damages. These may be physical, emotional, or financial damages. When considering expenses, losses, and intangible losses, you may be able to recover more compensation than you realize.
Just as importantly, never dismiss a concussion as a minor injury. Even a so-called "mild" TBI—the medical term for a concussion—can cause severe and lasting impairments for which you may deserve to receive damages.
While it's true that some people's concussion symptoms resolve in a matter of days, for others, the symptoms persist over the long term. The brain fog, headaches, fatigue, light and sound sensitivity, and mood changes that accompany post-concussion syndrome make it difficult to attend school, go to work, and enjoy life until the injury is fully healed. This could be weeks or even months after the incident that caused the injury.
Suffering one concussion also makes you susceptible to suffering another. Evidence has emerged that suffering multiple concussions heightens your risk of developing chronic traumatic encephalopathy (CTE), a degenerative brain disease.
In other words, concussions are serious injuries for which victims deserve compensation if another party's bad behavior caused them.
Can I Sue If I Suffered a Tbi While on Active Duty in The Military, Or Are Va Benefits My Only Option?
Soldiers understand that they may face deadly risks while on active duty. However, that does not mean that any injury they suffer simply comes with the job description.
VA benefits provide financial support for military members who suffer injuries and illnesses in connection with their service. However, active duty and reserve military members may also have the right to seek additional compensation if their injuries resulted from someone's wrongful actions outside the normal scope of military service.
In other words, soldiers may be unable to sue if they suffered a TBI in an IED explosion while deployed or a fall during training. In that case, VA benefits may constitute most or all of the compensation they can expect to receive. But, if they instead suffered a TBI because equipment issued to them was defective and put them at unreasonable risk of serious harm, for example, they may have the right to sue the manufacturer or someone else for damages.
San Antonio's servicemen and women put themselves on the front lines defending our freedoms. They deserve compensation for injuries they suffer in the line of duty, especially when those injuries result from someone else's wrongful conduct.
What Kind of Damages Can I Get in a Tbi Lawsuit?
Every San Antonio TBI case differs, so we cannot say for certain what damages an individual might receive without knowing the specifics of the injury and how it happened. During our investigation into an incident or accident, we identify the recoverable damages, value them, and put a fair value on the entire claim. This helps our client understand what a fair offer could look like.
In general, a lawsuit for damages can usually seek payment for:
Medical costs, both past and future, related to treating a TBI and any secondary health conditions tied to it, as well as any other injuries suffered in the same incident or accident

Other out-of-pocket expenses the TBI victim would not have if they had not sustained the injury

Other incident-related expenses, such as property damages in a traffic accident

Lost wages and income, past and future, stemming from the TBI keeping the victim out of work temporarily or permanently

Pain, suffering, and life challenges attributable to the TBI, including loss of enjoyment of life and harm to personal relationships
In cases where clear and convincing evidence demonstrates that the at-fault party acted with fraud, malice, or gross negligence, a Texas court may also award exemplary damages, or punitive damages designed to punish the at-fault party. These are not common in personal injury cases in Texas and are only awarded in court.
What Is My TBI Case Worth?
Every case differs. The nature of your TBI and the scope of its impact on your life will play a large role in determining the damages your lawyer can demand on your behalf. The worse the injury and the greater its impact, the higher your medical and other costs, the more wages and income you stand to lose, and the more significant your pain and suffering.
In addition, the amount your lawyer can demand in a lawsuit may not always reflect the amount of money you can reasonably expect to receive. The value of a TBI case can also vary based on the strength of the evidence, the degree of the dispute over core issues like liability and damages, and the skill of the attorney you have fighting for your rights.
Case values also ultimately depend on the at-fault party's ability to pay. The size of an insurance policy covering that party's liability to you or the assets that party can use as payment may set an upper limit on the size of any award or settlement you receive.
I'm Supposed to Get Workers' Comp for My TBI, But the Insurance Company Won't Pay. Can You Help?
The chances are good that we can. Workers' compensation insurance provides an essential safety net to San Antonio workers who get hurt or sick on the job. Unfortunately, it's still an insurance policy, which means the company that issued it has a strong motivation to limit claim payments as much as possible.
Sometimes, those companies go too far and deny valid claims or stubbornly refuse to pay for medically necessary treatments. That's wrong. You have the right to the policy's benefits, and wrongful denial of your claim may entitle you to additional damages.
The attorneys at Dolman Law Group can often help to convince the insurance company to pay what it owes and explore other options for injured workers to seek additional compensation.
I Suffered a TBI at Work, But My Employer Doesn't Carry Workers' Comp. What Can I Do?
Unlike most states, Texas does not require employers to carry workers' compensation insurance. However, that does not mean employers who go without workers' comp coverage leave their employees without options.
Workers who suffer injuries or illnesses at a job where their employer does not carry workers' compensation insurance can likely sue that employer for the full range of damages listed above, including pain and suffering (which workers' comp does not cover).
Speak with a San Antonio brain injury attorney from Dolman Law Group right away if you discover that workers' compensation insurance does not cover the TBI you sustained at work. You may need to take quick action to preserve your rights against an employer.
I Got a TBI in a Car Accident, and the Other Driver's Insurance Company Has Offered Me a Settlement. Should I Take It?
It's usually not a good idea to accept a settlement offer without first speaking with a San Antonio TBI lawyer.
Insurance companies try to minimize their financial exposure to accident victims. They may accomplish this by making low-dollar settlement offers directly to injured individuals.
These offers come with strings attached, namely a requirement that the injured individual gives up all rights to sue for additional damages. Insurance companies dangle offers like this, hoping a crash victim will sacrifice valuable legal rights for pennies on the dollar. At Dolman Law Group, we understand how tempting it can feel to grab what seems like easy money from an insurance company. However, agreeing to that settlement is often a tragic mistake.
In many cases, a TBI attorney can secure far more money for the injured individual than the insurance company initially offers. Why? It's simple: once an attorney with a strong reputation gets involved in a case, the insurance company knows its low-ball tactics will fail. So, the insurer gives up on trying to escape liability and instead gets down to negotiating a truly fair settlement of the claim with the injured individual's attorney.
The team at Dolman Law Group invites anyone in San Antonio who has received a settlement offer from an insurance company for their TBI injuries to contact us for a free consultation.
What does It Cost to Hire a TBI Lawyer?
It usually costs nothing to hire a San Antonio traumatic brain injury lawyer unless the lawyer delivers results.
At Dolman Law Group, our team offers a free, confidential, no-obligation consultation for anyone who wants to learn about their legal rights to compensation for their or a loved one's TBI. We will never charge you a penny for that consultation, even if you decide not to hire us.
We also represent our clients almost exclusively on a contingency-fee basis. That means we do not charge up-front attorney fees, and we do not bill by the hour for our services. Instead, our fee comes from any settlement, judgment, or award we secure for our clients. If we do not deliver results, we do not get paid. It's as simple as that.
Work With Our San Antonio Traumatic Brain Injury Lawyers
Did you or a loved one suffer a traumatic brain injury because of someone else's wrongful decisions or actions or a workplace accident? If so, you may have the right to receive significant financial compensation. We provide free case reviews for those living with traumatic brain injuries and their immediate family members.
The personal injury attorneys at Dolman Law Group want to help you. Contact Dolman Law Group today for a free consultation. We can go to work on your case immediately after our initial meeting.
San Antonio Office
921 S St Mary's St #2
San Antonio, TX 78205
Phone: (210) 361-2039