New Smyrna Beach is known for its beautiful surroundings and laid-back surfer vibe. It hardly seems like the place where an accident can leave a person with a spinal cord injury that results in permanent paralysis. Unfortunately, spinal cord injuries occur in ​New Smyrna Beach each year. Those who have suffered these injuries face a lifetime of medical treatment and lost income.
When a person suffers an injury in Florida caused by another party's negligence, the state's personal injury laws allow them to seek compensation for their injury through the personal injury claims process. While this process is crucial for someone suffering a catastrophic injury, such as damage to their spinal cord, it is often overwhelming without the assistance of an attorney.
A New Smyrna Beach spinal cord injury lawyer from Dolman Law Group Accident Injury Lawyers, PA, can help you understand this process in more detail. They can also tell you about the services they can provide to assist you in obtaining the compensation you need.
Because Serious Injuries Deserve Serious Representation, Trust Dolman Law Group Accident Injury Lawyers, PA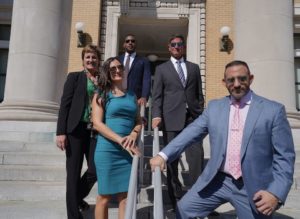 The legal team of ​New Smyrna personal injury lawyers at Dolman Law Group Accident Injury Lawyers, PA, understands the significance of permanent injuries such as spinal cord injuries. We're committed to fighting for your right to the most compensation available. While other lawyers focus on settling as many cases as possible as quickly as possible, our lawyers focus on providing the best services available and fighting for every penny of compensation you need to face the extreme expenses and impacts of your injury.
We have extensive experience with claims involving injuries to the spine, including these results for our clients:
$1.58 million received on behalf of a client who suffered two herniated discs impinging on the spinal cord due to a car accident.
$525,000 for a client who suffered injuries to the spinal discs in the neck and back.
$425,000 for a client with a lower back injury in a car accident.
How to Find Us in New Smyrna Beach
When someone has suffered a spinal cord injury, it can be difficult to travel long distances to meet with their attorney. Dolman Law Group Accident Injury Lawyers, PA, has offices throughout Florida to provide convenience for their clients in addition to quality services. Our New Smyrna Beach office is at 500 Canal Street, just off S. Dixie Freeway, next to the South Orange Parking Lot.
Spinal Cord Injuries Are Usually Catastrophic
Certain injuries are likely to produce permanent impacts simply due to the part of the body where the injury occurred. These impacts often result in disabilities that keep the claimant from being able to perform the tasks of a job to earn an income. Additionally, they often deprive the claimant of the ability to perform daily living tasks independently. Because spinal cord injuries frequently produce paralysis in the body's parts beneath the injury's site, they are typically considered catastrophic.
How Spinal Cord Injuries Occur in New Smyrna Beach
According to the National Spinal Cord Injury Statistical Center (NSCISC), more than 17,800 people suffer spinal cord injuries in the U.S. each year. New Smyrna Beach's focus on outdoor adventures leads to many of these injuries, with many injuries incurred in car accidents when vacationers or residents travel to and from the beach and other outdoor activities. Others can incur spinal cord injuries through accidents involving watercraft.
Many buildings in New Smyrna Beach are historical, and many building codes have been passed since their construction to reduce the risk of injuries due to property hazards. If a property owner has failed to keep their building up-to-date, serious injuries—including spinal cord injuries—can result from falls.
The Type of Compensation Available Through a Spinal Cord Injury Claim
As noted, spinal cord injuries can permanently alter your life.
Individuals who have suffered this type of injury can seek compensation for the expenses involved in treating it, such as:
All medical expenses, including the provision of at-home care, placement in a long-term nursing facility, and estimated future medical expenses to provide treatment coverage for ongoing injury complications. Studies indicate that these long-term complications include respiratory ailments resulting from the loss of the sufferer's ability to clear their lungs through coughing; cardiovascular problems; incontinence, bladder infections, and constipation; and changes to the sufferer's muscle tone.
Income loss associated with the time you miss from work while recovering from the injury and loss of earning capacity due to the presence of permanent disabilities that impair the sufferer's ability to earn an income.
Property damage associated with the accident that caused the injury, such as the cost of repairing or replacing the claimant's vehicle if a car accident caused the injury.
In addition to compensation for the expenses of the injury, claimants can also seek compensation for the impacts of their injury on their quality of life, such as physical pain and suffering, emotional distress, or loss of the enjoyment of life.
What Is the Claims Process?
In Florida, when someone suffers a catastrophic injury such as damage to their spinal cord due to another party's carelessness or recklessness, they are entitled to seek compensation through the personal injury claims process. This process generally involves filing a claim against a relevant liability insurance policy, such as an auto liability policy, a homeowner's or property policy, or even a business policy.
When the at-fault party's insurance provider receives a demand for the payment of the claim from the claimant's attorney, they will assign a claims adjuster to evaluate the case and determine whether the individual named on the policy is liable for compensating the claimant for harm resulting from the accident. If liability is established, the claims adjuster must also determine how much the insurance company is responsible for paying the claimant as restitution for the expenses and impacts they incurred.
Often, a claims adjuster will offer an out-of-court settlement to avoid the expense and uncertainty of litigation. However, initial offers from an insurance company are often only a fraction of the claim's value. The claimant's attorney can negotiate to get the insurance company to increase the value of that offer to a level that will fairly compensate the claimant.
If the insurance provider does not fairly compensate the claim, it can be filed as a personal injury lawsuit. A civil court judge or jury will determine the amount of compensation owed to the claimant based on the claimant's ability to prove liability and justify the claim's value by showing documentation of expenses and impacts.
If You File a Catastrophic Injury Lawsuit, Will You Have to Go to Court?
Recent statistics suggest that around 95 percent of personal injury claims settle out of court before the trial begins. This means that most personal injury claimants receive compensation without going to court. Many personal injury lawyers only take cases they think will settle quickly, often leaving those with higher-valued claims (the type insurance providers are least likely to settle in most cases) in a bind.
The philosophy of the accident injury lawyers from Dolman Law Group Accident Injury Lawyers, PA, is that you should obtain the highest amount of compensation available for your claim, even if it means we need to go to court, if necessary, and fight for it. We want to win for you and provide you with the best service every step of the way.
Do You Need an Attorney to Help You With a New Smyrna Beach Spinal Cord Injury Claim?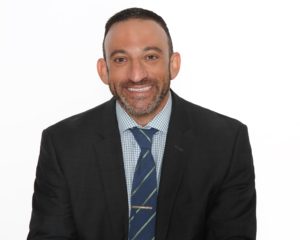 Spinal cord injury claims are often involve catastrophic damages and expensive medical care.
An experienced New Smyrna Beach spinal cord injury lawyer from Dolman Law Group Accident Injury Lawyers, PA, has a deep understanding of how to properly value a catastrophic injury claim. Furthermore, an attorney can help to ensure that you receive enough compensation to deal not only with the significant expenses of acute treatment but also to support your future. Spinal cord injuries have a tendency to create lost earning capacity and lead to significant permanent effects, which means your losses may add up over years.
Unfortunately, when a claim is higher-valued, it is more likely to meet with resistance from insurance providers who are more interested in protecting their bottom line than fairly compensating those injured due to their insured's negligent actions.
An attorney plays a crucial role in helping to negotiate a fair settlement for the claim with the insurance provider or—if they're not willing to offer a high enough settlement—presenting the claim to a judge or jury to hold the insurance company accountable and ensure the claimant receives the compensation they need.
Simply put: An attorney plays a vital role in the success of your New Smyrna Beach spinal cord injury claim. Anyone injured due to someone else's negligence can afford the services of a highly skilled catastrophic injury lawyer, thanks to the contingent fee billing method used by the Dolman Law Group Accident Injury Lawyers, PA, legal team. This method allows you to wait until compensation has been received for your claim to pay for your attorney's services.
What You Can Do to Protect Your Case
In your case, it can take time to reach maximum medical improvement. Your physician has determined that you are unlikely to make any additional meaningful recovery, even if you continue receiving treatment for your injury. This is the best time to determine a value for your claim, as there is a clearer picture of the medical expenses you have incurred and the likelihood of future medical expenses and impairment to your future earning capacity.
While you focus on your recovery, you can protect your ability to file a claim by:
Complying with the statutes of limitations for your claim. Plaintiffs must file most personal injury lawsuits in Florida within four years of the injury. Failing to file the claim in court within this period will usually result in the loss of your ability to obtain compensation for the expenses and impacts you incurred due to the injury.
Journaling the treatments you underwent and how the injury affected your life.
Adhering to the treatment plan your doctors created, for you to have the best medical outcome and also to help retain the value of your claim by preventing the insurance company from having a defense that they should not have to pay you for the worsening of your condition that occurred because you failed to comply with treatment.
Gathering evidence, such as a police report, an official report of an injury filed with a property owner or manager, photos of the scene where your injury occurred, and the contact information of eyewitnesses to the accident that resulted in your injury.
If You've Suffered A Spinal Cord Injury, Dolman Law Group Accident Injury Lawyers, PA, Can Help
Because the spinal cord only has a limited ability to heal from injury, damage to this area of the body can create permanent deficits that can impair the sufferer's ability to earn an income and accomplish daily living tasks without assistance. These are permanent injuries with serious impacts.
Spinal cord cases are generally among the most high-valued personal injury claims. You need an attorney focused on helping you obtain the maximum compensation available for you rather than one simply focused on resolving the claim as quickly as possible.
The legal team at Dolman Law Group Accident Injury Lawyers, PA, has the network, resources, and trial experience to handle even the most high-valued and difficult cases while also committing to providing superior customer service.
Let one of our experienced spinal cord injury lawyers help you understand more about the claims process and answer your legal questions about your case. With offices across both Florida coasts, including New Smyrna Beach, you can easily reach us. For a free case evaluation in New Smyrna Beach, contact us by calling 833-552-7274 or through our online contact form.