New Smyrna Beach offers visitors and residents stunning beaches, historical landmarks, and a beautiful downtown filled with amazing art galleries, shops, and restaurants. Although the city is a great place to live, visit, and work, it is not without its share of hazards.
Many snowbirds flock here in the winter from the north, and tourists descend on the area during the spring and summer. Crowded local roads and highways see their share of vehicle accidents, particularly Lytle Avenue, South Dixie Freeway, and areas up and down SR-44 and U.S. 1. Add to that the potential for pedestrian and bicycle accidents, slip and fall accidents, and other serious incidents, and you can suffer injuries from a wide range of events that were not your fault.
If someone else hurt you through their carelessness or negligence in New Smyrna Beach, you can seek compensation for your injuries and losses. The legal team at Dolman Law Group Accident Injury Lawyers, PA, has helped many injured people throughout Florida navigate the complex personal injury claim process and get the compensation they need. A New Smyrna Beach Personal Injury Lawyer from our firm can help you understand your options, answer your questions, and offer ways we can help.
Why Choose Dolman Law Group Injury Lawyers PA for Your New Smyrna Beach Accident?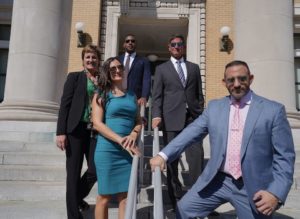 Dolman Law Group Accident Injury Lawyers, PA, is a nationally recognized personal injury law firm, and we have recovered more than $175 million in total compensation for injury victims since 2009. We have handled over 8,000 injury claims successfully, and we have the resources to take on the largest and most complex cases.
We pride ourselves on delivering personalized, compassionate, and aggressive representation that gets results. We will provide you with your attorney's cell phone number and the number of the appropriate managing partner so you will never have to worry about who is handling your case, and you can reach out with questions when needed.
The attorneys at Dolman Law Group Accident Injury Lawyers, PA, are fully committed to your case and helping you maximize your financial recovery. We have years of experience handling complex injury cases and in-depth knowledge of Florida's personal injury laws. We can help you make informed decisions about the types and amounts of compensation you can pursue and fight to increase your chances of getting a favorable resolution.
Speaking of results, here are a few of our recent results:
$6.7 million for wrongful death
$5 million for burn injuries from a car accident
$3.85 million for a semi-truck accident
$3.2 million for a brain injury resulting from a truck accident
Although we can't guarantee how much you will get, we can promise to fight hard to help you get the most allowed under the law. We can also help you pursue damages that go beyond your financial losses to cover the physical, psychological, and emotional damages you already suffered and the ongoing suffering your injury will cause.
If someone injured you because of their careless, reckless, or unlawful actions in New Smyrna Beach, you can easily reach Dolman Law Group Accident Injury Lawyers, PA, 24 hours a day, seven days a week.
Common Types of Accidents in New Smyrna Beach
New Smyrna Beach has a population of 31,120, and the area sees an influx of visitors during spring break and Daytona Bike Week, as well as in the summer. The city reported 10 fatal vehicle crashes one year, and the area reported 9,141 total vehicle accidents in another recent year, with 137 fatalities and 6,271 injuries.
The attorneys at Dolman Law Group Accident Injury Lawyers, PA, handle all types of vehicle accidents, including:
Car accidents
Truck accidents
Motorcycle accidents
Rideshare accidents
Drunk-driving accidents
Along with vehicle accidents, other ways you can get hurt in New Smyrna Beach include:
Slip and fall accidents. You could slip and fall and hurt yourself shopping at the New Smyrna Beach Regional Center, Indian River Village, or the Wal-Mart Supercenter.
Pedestrian and bicycle accidents. You could also suffer injuries simply walking around the city or riding your bicycle along South Atlantic Avenue if a negligent driver hits you.
Boating accidents. Home to Smyrna Yacht Club and Freedom Boat Club and dozens of boat owners, the city sees a lot of boat traffic along the Indiana River and out in the Atlantic, and the Marine Discovery Center offers boat and kayak rides.
Nursing home abuse. Florida is known for its senior population, and New Smyrna Beach has several reputable assisted living facilities. However, you or a loved one could still suffer injuries from negligence or abuse.
Medical malpractice. New Smyrna Beach also has top-rate medical facilities, but physicians and nurses can still make mistakes.
Construction accidents. New Smyrna Beach is growing, and the city sometimes has to rebuild from hurricanes and storms. Construction sites are inherently dangerous and cause many injuries to both workers and non-workers alike. You could also suffer an injury on the job no matter where you work.
Dog bites. New Smyrna Beach may be dog-friendly, but not all dogs in the city are people-friendly. A dog could bite you in public or at someone's home, and the owner will be liable for your injuries.
You can also suffer injuries because of a dangerous or defective product, and personal injury law includes injuries sustained from physical assault and sexual abuse.
Dolman Law Group Accident Injury Lawyers, PA, handles all types of personal injury claims, and we are here to help you get the compensation you need so you and your family don't have to suffer financial setbacks because of someone else's negligence.
Common Personal Injuries in New Smyrna Beach
Each injury-causing accident is unique, but all have the potential to cause serious, even life-altering injuries.
Some of the most common types of injuries include:
Broken bones
Head and neck injuries
Traumatic brain injuries
Spinal cord injuries
Burn injuries
Organ damage and internal bleeding
Soft-tissue injuries
Moreover, you can suffer symptoms of post-traumatic stress disorder (PTSD) and other adverse psychological and emotional effects that can affect your life for years. Regardless of the types of injuries you sustain or the event that caused them, you should not have to incur the costs of treatment if they were someone else's fault, and you have the right to recover the full amount of compensation you need.
Types of Compensation You Can Receive
Florida law allows you to obtain compensation for your injuries, but the nature of your injuries will determine the types of compensation you can receive.
Some of the types of compensation you can recover include economic damages to cover your financial losses, such as:
Medical bills. These include all costs of your hospital stay, medical evaluations, and treatment, along with your medications and physical therapy. They can also include costs associated with any home modifications you have to make to access your house or any mobility aids you need to get around.
Job-related losses. You may have had to take time off work because of your injury, or your injuries may prevent you from working at all. Either way, you can obtain compensation for lost wages and lost earning capacity, as well as any tips, bonuses, or promotions you missed from being out of work.
Property damage. You can also obtain compensation for the costs to repair or replace your car, bicycle, or other property damaged in the accident.
Funeral and burial expenses. If you lost a loved one because of someone's negligence, you could obtain compensation to help cover final expenses.
You may also recover travel expenses you paid to receive treatment, along with daycare expenses and other out-of-pocket costs.
Additionally, you can recover non-economic damages to help cover the ongoing physical and emotional effects of your injury.
Examples include:
Emotional distress
Loss of consortium
Loss of enjoyment of life
Disfigurement
The attorneys at Dolman Law Group Accident Injury Lawyers, PA, will work with you to identify the types and amounts of compensation you can seek, and will fight to get you what you need through settlement negotiations with the insurance company or by taking them to court if necessary.
We Are Aggressive and Skilled Negotiators and Litigators
All injury claims follow a process that starts with submitting a claim to the at-fault party's insurance company. When we submit your claim for you, we will include a demand letter that details the types of compensation you seek and their dollar amounts.
Although TV shows may lead you to believe that most personal injury cases go to trial, the truth is the majority are settled outside of court. However, settlement negotiations take time, and the insurance company will try every method to avoid paying you the money you need. If you cannot reach a settlement, you will have to take your case to trial.
Both settlement negotiations and litigation require skill, knowledge, and experience to get the best results. The legal team at Dolman Law Group Accident Injury Lawyers, PA, has extensive knowledge of Florida's personal injury laws and the experience to handle your case efficiently. More importantly, we have the skills to deal with the insurance company and present a compelling case to the jury in court, and we will always aggressively pursue the maximum amount of compensation for you.
Frequently Asked Questions About New Smyrna Beach Injury Claims
How Long Do I Have to File a Personal Injury Lawsuit In Florida?
Florida allows you four years after your injury to file your injury lawsuit. However, the statute of limitations drops to two years for both wrongful death and medical malpractice. Additionally, certain circumstances may shorten or extend the statute of limitations, so you should consult a personal injury attorney immediately for advice regarding when to file your claim.
How Long Will It Take to Settle My Case?
In the best-case scenario, the insurance company will accept your claim without dispute and pay you the money you ask for in your demand letter. In that case, you could receive a check within four to six weeks. However, this scenario is the exception rather than the rule.
Nobody can tell you exactly when you will settle your case because it depends largely on the insurance company, the type of accident involved, and the extent of your injuries.
After your attorney files your injury claim, the insurance company will schedule an adjuster to investigate your claim. Sometimes, it can take days or weeks for them to even get around to your case, and they may determine the policy doesn't cover your injuries. Even if they accept your claim, the insurance company will likely respond with a much lower settlement offer.
At this point, your lawyer will negotiate the settlement with the insurance company, and the process can take weeks or even months.
Why Do I Need a Lawyer?
Having an attorney handle your injury claim is vital. You will have to gather a lot of evidence and documentation and submit your claim within certain deadlines. An attorney can help you obtain everything you will need and file your claim for you so you don't have to worry about it. Additionally, an attorney will know how to deal with the insurance company to negotiate a higher settlement, and they can represent you in court should your case go to trial.
If you feel the city of New Smyrna Beach caused your injury or it occurred on city-owned property, you will need to consult an attorney for help—and may need to follow different procedures and meet much tighter deadlines to recover compensation.
How Much Does a Personal Injury Attorney Cost?
Dolman Law Group Accident Injury Lawyers, PA, does not require you to pay anything upfront for us to represent you. We offer free consultations to answer your questions and help you understand your rights and options, and we work on a contingency basis, so we only get paid when we recover compensation for you. Also, the insurance company pays our fees, not you.
Contact a New Smyrna Beach Personal Injury Lawyer Today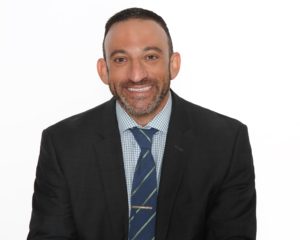 Another benefit of working with Dolman Law Group Accident Injury Lawyers, PA, is that you retain control over your case. We are here as your trusted and experienced legal advocates and advisors, and the law prohibits us from accepting a settlement on your behalf without consulting with you first.
You can rely on us to put your needs first and fight to help you get the money you need and the justice you deserve. Call Dolman Law Group Accident Injury Lawyers, PA, today at 833-552-7274 (833-55-CRASH) or complete our online contact form to have an attorney contact you for a free consultation.
​​​​​