Anyone in Nebraska who has been unfortunate enough to be in a car accident needs assistance from experienced lawyers. The Dolman Law Group Accident Injury Lawyers, PA, is a renowned firm with a strong reputation for providing comprehensive legal assistance to victims of car accidents. With vast experience handling car accident cases, our Nebraska car accident lawyers stand out as a formidable force in the legal community. We can work with you to obtain the compensation you deserve.
Why Choose Us?
The Dolman Law Group is a well-established national law firm with a sterling reputation in Nebraska and across the United States. We work with local counsel in any jurisdiction outside Florida to file lawsuits in jurisdictions where we do not have licenses. We will follow each state's ethical rules to ensure the involvement of a local attorney.
Our firm provides our clients with high-quality, tenacious, and comprehensive legal services. As one of the most distinguished law firms in the country, we have assembled a team of highly skilled attorneys with years of experience, who are highly knowledgeable regarding numerous legal practice areas.
While our firm has a breadth of experience spanning various legal areas, we have a particular focus on car accident cases. Our team of seasoned attorneys has collectively handled thousands of car accident claims and lawsuits throughout Nebraska.
By continually keeping up to date with the ever-changing realm of car accident laws, our attorneys can deliver the highest standard of legal representation to our clients. We handle each case with great emphasis on attention to detail and do everything possible to secure fair compensation for our clients.
We offer unwavering support to car accident victims, advocate for their rights, and ensure they receive the compensation they deserve. If you're ever in a car accident in Nebraska, Dolman Law Group is ready and willing to fight for your rights.
<iframe width="200" height="113" src="https://www.youtube.com/embed/sYGkfII8vzc?feature=oembed" frameborder="0" allow="accelerometer; autoplay; clipboard-write; encrypted-media; gyroscope; picture-in-picture; web-share" allowfullscreen title="When to Hire a Car Accident Lawyer"></iframe>
How Dolman Law Group Can Benefit You
At Dolman Law Group, our team of skilled lawyers has extensive experience handling car accident cases in Nebraska. We dedicate ourselves to protecting the rights of car accident victims, and we commit to fighting for the maximum compensation you deserve. Whether you're dealing with minor injuries or significant losses, our legal team will provide you with the comprehensive legal support and fierce representation necessary to protect your rights and interests.
Services We Offer for Car Accident Cases
When you engage the services of Dolman Law Group, it's more than just hiring a lawyer. You're obtaining an ally who will stand by your side, offer guidance, and fight relentlessly for your rights and interests. Here's what we offer within our suite of services for car accident cases:
Case evaluation.
Claim preparation.
Evidence collection.
Negotiations with insurance companies.
Litigation—if necessary.
We treat each case with individual attention, ensuring every client gets the personalized service they deserve.
Car Accident Compensation in Nebraska
In Nebraska, the compensation that an injured party may receive typically falls under two categories:
Economic damages: These tangible and measurable losses come with a specific monetary value. They may include medical expenses, property damage, lost income, and other out-of-pocket expenses. The actual costs a victim incurred due to their accident form the basis for determining the total amount of compensation.
Non-economic damages: Non-economic damages may include pain and suffering, emotional distress, loss of enjoyment of life, and other intangible losses. Calculating non-economic damages can be more complex and often involves multiplying economic damages by a specific factor or using other methods to arrive at a reasonable amount.
Nebraska sometimes allows for the recovery of punitive damages for particularly reckless or malicious conduct. Punitive damages, however, do not apply in all cases and are subject to specific legal standards.
The attorneys at Dolman Law Group will determine the potential compensation for your car accident and assess the specific details of your case, including applicable laws and legal precedents.
When it comes to car accident cases in Nebraska, Dolman Law Group is an experienced and reliable firm you can trust. Our dedicated car accident lawyers have a strong track record of success representing accident victims and recovering maximum compensation on your behalf.
At the Dolman Law Group, we believe that everyone has the right to seek compensation for their losses, and we will fight fiercely to protect your rights.
Understanding Car Accidents in Nebraska
Car accidents in Nebraska happen more often than anyone would like to admit. The common factors contributing to car accidents and the role of negligence in these unfortunate incidents can affect how much compensation you recover and from whom.
What Are The Common Causes of Car Accidents in Nebraska?
The causes of car accidents in Nebraska are diverse and numerous. Some of the most common triggers include distracted driving, impaired driving due to alcohol or drugs, speeding, and reckless driving. Weather conditions and vehicle malfunctions also play significant roles in causing accidents. Some curves and intersections can be dangerous, too, such as 72nd and Dodge Street in Omaha. Negligence, however, remains prevalent in many car accidents.
The Role of Negligence in Car Accidents
Negligence refers to a failure to act with the level of care that a reasonable person would have exercised under similar circumstances. In the case of car accidents, negligence often manifests in behaviors such as texting while driving, ignoring traffic signals, or driving under the influence. When a driver's negligence leads to an accident, they can be legally responsible for any damages or injuries that result from the accident.
Understanding the concept of negligence is critical when seeking compensation through a car accident claim, as the plaintiff in a lawsuit must typically prove that the other driver's negligence caused the accident. An experienced car accident lawyer can explain these concepts to you in easily understandable terms, and, more importantly, explain how they relate to your specific case.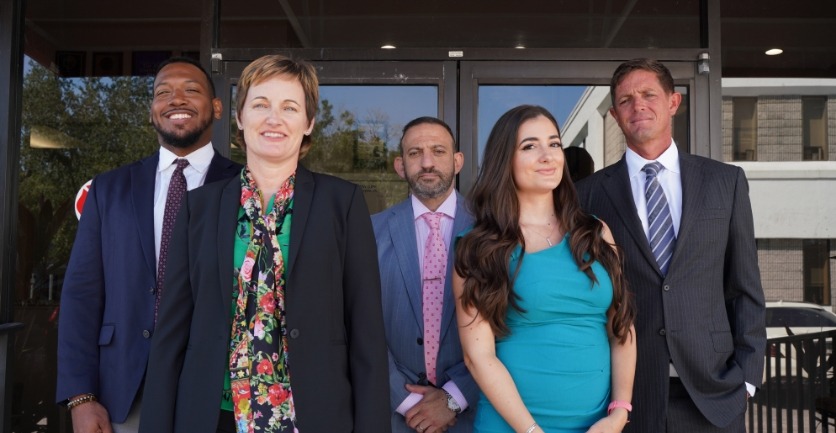 Nebraska Car Accident Laws
After a car accident, victims often find themselves amid complex legal processes. Hire a lawyer with a clear understanding of Nebraska's car accident laws, especially those relating to victims' rights. Your attorney can work to ensure you protect your rights and receive the compensation you deserve.
Nebraska's Car Accident Laws Concerning Victims
The laws in Nebraska stipulate that any person who causes a car accident due to negligence or a violation of traffic laws should be accountable for their actions.
Injured victims may seek compensation for their damages, including medical expenses, lost income, and pain and suffering. However, the state also operates under a comparative negligence rule that can influence the amount of compensation a victim can recover. Your attorney can explain this in greater detail.
The Statute of Limitations for Car Accident Cases
The state's statute of limitations for car accident cases gives you four years from the accident to file a lawsuit. If you file beyond this deadline, the court will dismiss the claim regardless of its merits.
Potential Damages That You Can Claim
The compensation you may receive depends on the nature and severity of your injuries.
Potential damages fall broadly into two categories: economic and non-economic damages—or losses.
Economic damages include quantifiable losses, such as medical bills, rehabilitation costs, lost income, and property damage.
Non-economic damages include pain, suffering, emotional distress, loss of enjoyment of life, and similar subjective losses.
A lawyer who thoroughly understands these forms of damages can ensure a comprehensive claim for any losses you've incurred due to the accident.
Why You Shouldn't Fight Your Insurance Company Alone
Car accident victims have to deal with their insurance company at some point. Despite your insurance company's obligation to cover your losses, they will never look out for your best interests, but your lawyer will. An attorney can hold the insurance company accountable and recover the compensation you deserve.
At the Dolman Law Group, we understand how difficult and overwhelming the aftermath of an accident can be. We have a team of professionals who know the intricate rules governing these cases and passionately advocate for victims' rights. After a car accident in Nebraska, contact us for legal advice and find out how we can obtain the compensation you deserve.
What to Do After Your Car Accident in Nebraska
Being in an accident can be overwhelming, but remain as calm and composed as possible.
After an accident in Nebraska, here's what you need to do in the days and weeks following the incident:
Notify your insurance company.
Carefully follow any treatment plans your healthcare provider prescribed.
Keep all medical bills and other expenses relating to the accident. If you sought treatment from Methodist Hospital in Omaha, for example, keep track of all of those hospital expenses.
Document any effects you experience as a result of the accident.
Obtain copies of the police report that they wrote at the scene.
Set up a consultation with an experienced car accident lawyer. Bring all documented information—your medical bills, journal, copy of the police report—to the lawyer.
Importance of a Car Accident Lawyer
Legal representation in car accident claims can make a substantial difference in the outcome of your case. An experienced car accident lawyer understands the complexities of Nebraska's car accident laws and can guide you through the legal process. They can gather necessary evidence, negotiate with insurance companies, and fight for fair compensation on your behalf. A lawyer, moreover, allows you to focus on recovery while they handle the legal aspects of your claim.
Reach out to the Dolman Law Group as soon as possible after your accident. We can ensure you receive appropriate compensation for your injuries.
Work With the Dolman Law Group to Obtain Just Compensation
Beyond the traumatic experience and injuries, seeking compensation for a car accident will require stressful and confusing interactions with the insurance company—unless you hire reliable legal representation.
After a car accident, seek legal consultation as soon as possible, even when things seem straightforward. Our Nebraska car accident lawyers protect your rights and understand the steps to take to secure compensation. A lawyer's perspective gives you a clear picture of the case, including potential challenges and the possible outcome.
Contact Dolman Law Group for a Free Consultation
At the Dolman Law Group, we're keen to take on your case and provide the support and information you need from the start. We invite you to reach out to our team for a free consultation. Let us navigate the complex legal landscape of your Nebraska car accident case. We can work together toward the goal of achieving the maximum compensation that you rightly deserve.
Call us today at (833) 552-7274 or (833) 55-CRASH, or contact us online, and allow us to stand and fight for you.