Following a car accident in Maryland, you have enough on your plate. The last thing you want to stress about is gathering evidence to show what happened and who was at fault.
When you work with the legal professionals from the Dolman Law Group Accident Injury Lawyers, PA, you will not have to take on this challenging legal ordeal alone. Instead, our experienced Maryland car accident lawyers are ready to take on this legal fight on your behalf and help you go after the financial damages and justice you deserve.
Dolman Law Group Accident Injury Lawyers, PA: How Our Legal Team Can Help You
At the Dolman Law Group Accident Injury Lawyers, PA, when we take on your case, we are here for you every step of the way. With combined 120-plus years of experience, we know how to fight for our clients and help them get the justice and financial compensation they deserve.
However, more importantly, we also understand that during this challenging time, you need legal support you can count on, ready to provide you and your case the services you deserve. That is why if you suffered harm in a Maryland motor vehicle accident, contact our legal team today, and let us show you how our dedicated legal team can help you with your car accident legal claim.
Common Causes of Car Crashes In Maryland
Although motor vehicle accidents can occur for a variety of reasons, in Maryland, these accidents tend to frequently occur due to:
Speeding
Distracted driving, such as texting and driving, talking on the phone while driving, or even eating while driving
Driving while under the influence of alcohol or drugs
Not abiding by traffic signs or signals
Automobile defects
Dangerous streets and intersections, including Gwynns Falls Parkway and the intersection at Reisterstown Road, Jones Falls Expressway (JFX), also known as I-83 South, I-95, and Orleans Street at Gay and Ensor Streets, and South Monroe Street at Washington Boulevard
However, while these may be some of the more common causes of car accidents in Maryland, this list does not provide every single reason behind these crashes. For these reasons, if you were injured in a car accident in Maryland for a reason not indicated above, do not let this stop you from contacting an experienced car accident attorney and figuring out what legal options you may have.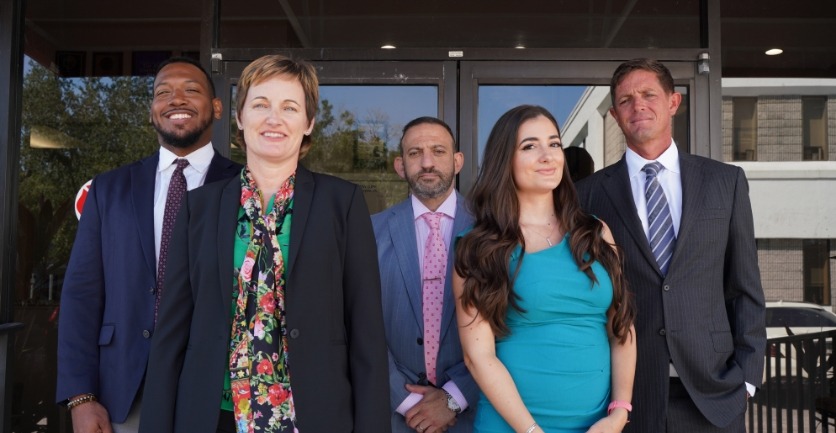 Common Injuries Following a Motor Vehicle Accident
The repercussions of a motor vehicle accident can be deadly, as these accidents can cause serious harm to almost every part of the body. However, the extent of these injuries will usually depend on the circumstances of the accident.
In general, the more common traumas that tend to result from these accidents include:
Traumatic brain injuries
Spinal cord damage
Back and neck injuries
Broken bones
Burns
Soft tissue injuries
Crushing injuries
Internal injuries and bleeding
Facial trauma
Eye injuries
Amputations
Lacerations
Emotional Trauma
Death
These injuries can also result in astronomical medical bills that can forever impact you and your family financially.
For these reasons, if you want to review the options you have when it comes to paying for these bills, contact the legal team at the Dolman Law Group. Our experienced Maryland car accident attorneys can not only review the extent of your injuries, but we can also figure out what needs to be done to go after the maximum financial damages you require to cover your medical treatments now and in the future.
Determining If You Have a Legal Claim Following a Maryland Car Accident
Before taking action after a Maryland car accident, you must answer several questions to determine whether you have a valid injury claim.
These questions include:
Did you suffer injuries following the motor vehicle accident?
What was the extent of the trauma you endured?
Is there insurance coverage available following the accident?
Has time run out to pursue legal action after the car crash?
When you work with a skilled Maryland car accident lawyer, you will not have to figure out these answers alone. Instead, our legal professionals can review your accident, determine whether you have a viable legal claim, and lay out your legal options.
The Legal Options You Have Following a Maryland Car Crash
Maryland is an at-fault state, meaning that financial expenses following an accident are covered by the insurance company belonging to the person who caused the accident.
Consequently, if you suffered harm in a car accident in the state, there are three ways you can pursue compensation for the losses and harm you suffered:
You file a legal claim against the liable driver's insurance company
You pursue a personal injury lawsuit against the responsible party
You file an uninsured motorist claim on your own insurance policy, if the liable driver does not have insurance
However, to determine which legal options you can pursue, discuss your case with a skilled Maryland car accident attorney from the Dolman Law Group Accident Injury Lawyers, PA. Our legal team can review what happened, look into your options, and help you determine your next steps.
What Monetary Damages Can You Pursue After a Maryland Car Crash?
Depending on the circumstances, you may be able to pursue monetary damages following your Maryland car crash. These damages are usually broken up into the following categories:
Economic Damages
These damages refer to losses that have an actual price tag attached to them, such as:
Past and current medical bills related to doctor visits, hospitalization, emergency visits, ambulance rides, surgeries, therapy, and prescription medications
Lost income, business opportunities, bonuses, and reduced earning capacity
Personal property damages, including replacement services and repair costs
Domestic replacement services such as grocery shopping or child care services
Ongoing medical treatments
Non-Economic Damages
Non-economic damages do not have a specific dollar amount attached to the losses. These damages compensate a victim for their losses, but they are intangible, making it harder to assign a specific monetary value to them.
Non-economic damages include things such as:
Physical pain and suffering
Emotional distress
Loss of companionship
Loss of consortium
Loss of enjoyment and quality of life
Limb loss
Scarring and disfigurement
Humiliation and inconvenience due to the injuries
Wrongful Death Damages
Wrongful death refers to a situation where a person passes away because of the negligence or misbehavior of another person.
The surviving family members of the descendant usually file these claims to recover compensation for their losses related to this death, including damages related to:
Loss of parental or marital care
Loss of comfort, companionship, and protection,
Emotional pain and suffering, and mental anguish
The potential lost contributions the decedent would have made had they survived
The Damages You Can Go After
If you want to know which of these damages you can pursue following a Maryland car accident, contact our experienced car accident lawyers as soon as possible. These legal professionals can review the financial remedies you can fight for and secure every last dollar you deserve.
Deal Carefully With the Insurance Company
While you may want to believe that the insurance company is there to support you after a motor vehicle collision, the truth is that the insurance company does not have your best interest in mind. Like other businesses, they want to make money, and the less they have to pay out in insurance claims, the more profit they make.
That is why insurance companies try whatever tactic they can to get car accident victims to admit to fault or say or do something that can hurt their case.
As a result, following a Maryland car accident, discuss the crash with an experienced car accident attorney from the Dolman Law Group before you say anything to the insurance company.
Our legal team can help you better understand the tactics the insurance company may try on you, and we can take over these discussions on your behalf, ensuring that the insurer and their adjusters do not try to take advantage of you after this devastating accident.
Filing a Case Before Time Runs Out in Maryland
Another important issue car accident victims must keep track of is the time limitations to file a legal case. In Maryland, the deadline to pursue a suit after a motor vehicle accident is three years from the accident. However, exceptions can change this filing period. Furthermore, if an individual does not file their case by this deadline, the court can bar them from pursuing the money they deserve.
As a result, if you want to make sure you file your legal claim before time runs out, consider discussing your case with a dedicated car accident attorney as soon as possible. These lawyers can promptly review the applicable laws in the state, figure out how much time you have to file your legal claim, and help ensure that the appropriate files, documents, and motions are prepared and submitted before time runs out.
Contact The Law Firm of Dolman Law Group Accident Injury Lawyers, PA, and Fight for the Justice You Deserve
Following a Maryland car crash, the last thing you must worry about is the legal issues involved and what you must do to fight for the justice you deserve. Thankfully, when you work with an experienced car accident attorney from the Dolman Law Group Accident Injury Lawyers, PA, our legal team can handle this complex ordeal for you.
When you hire our attorneys, we can:
Go over your crash in detail, determine whether you can pursue a legal claim, and help you determine your legal options.
Review the facts of your crash and look for evidence that can help show what happened, the extent of your damages, and who was at fault.
Answer all your questions and concerns and help you determine the legal actions you should take next.
Hire certain types of experts to help validate your legal claim, including financial specialists, accident reconstructionists, and doctors.
Hold all the responsible parties accountable for the losses and injuries you suffered.
Take on the insurance company, handle all the settlement negotiations, and fight for a just settlement offer.
Head to trial if the insurance company or the other parties refuse to pay you the money you need and fight for the maximum compensation you deserve.
To go over your accident with an experienced Maryland car accident attorney, contact the Dolman Law Group Accident Injury Lawyers, PA, today at 833-552-7274 (833-55-CRASH) for your free case evaluation and find out how our legal professionals can help you fight for the financial recovery you need. 
The Dolman Law Group works with local counsel in any jurisdiction outside Florida for the purpose of filing lawsuits in jurisdictions wherein we are not licensed. Thus, we will follow each State's ethical rules to ensure a local attorney is involved.