Motor vehicle accidents can cause debilitating consequences, leaving victims with devastating injuries, life-long pain and suffering, and astronomical medical expenses. However, if this crash resulted from another person's intentional, reckless, or negligent actions, you may pursue legal action and fight for the financial damages and justice you deserve. Reach out to a Chicago car accident lawyer.
More importantly, you will not have to go after this justice alone. When you work with the Dolman Law Group, our experienced legal professionals can help you fight for the desired outcome.
The Dolman Law Group Accident Injury Lawyers, PA: About Our Team
At Dolman Law Group, our car accident attorneys are known for getting results while ensuring those injured in an accident get the legal help and support they need. To provide you with these services, our lawyers will meet with you one-on-one to discuss your case, then work directly with you to correctly handle your claim.
Due to this dedication, hard work, and drive, we have been able to secure millions of dollars for our clients, including:
$1,000,00 in a car crash resolution
$1,875,000 for a motor vehicle accident
$1,580,000 for a car crash resulting in two herniated discs impinging on the spinal cord
For further information regarding your car accident claim, contact our dedicated team. We can act swiftly to identify all potential sources of compensation and zealously go after the maximum compensation you deserve.
Disclaimer: The Dolman Law Group works with local counsel in any jurisdiction outside Florida for the purpose of filing lawsuits in jurisdictions wherein we are not licensed. Thus, we will follow each State's ethical rules to ensure a local attorney is involved.
Common Causes of Automobile Accidents in Chicago
Even though a car accident can result from many causes, some of the more common reasons behind these car crashes in Chicago include:
Excessive speeding
Driving under the influence of drugs and alcohol
Defects in the motor vehicle
Reckless driving
Hazardous roads and intersections, such as East 79th Street and South Stony Island Avenue or West Garfield Boulevard and South Wentworth Avenue
However, while these factors contribute to many crashes, they are not the only issues that can result in an accident. That is why, no matter what caused your accident, if another person's wrongful actions harmed you, discuss the situation with an experienced car accident attorney as soon as possible. Our legal professionals can review your claim, determine whether you have a viable legal case, and determine your legal options.
The Injuries That Can Result After a Chicago Car Crash
The injuries from a motor vehicle accident will usually depend on the circumstances of the accident.
Yet, some of the more common injuries that tend to result from these accidents include:
Spinal cord damage
Traumatic brain injuries
Soft tissue injuries
Fractured bones
Significant lacerations
Facial injuries and eye trauma
Internal organ damage and bleeding
Wrongful death
Many of these injuries can also lead to significant financial hardships due to the medical treatments involved. If you want help paying these costs, contact an experienced car accident attorney as soon as possible. Our legal professionals can promptly review your crash, determine the extent of your harm, and go after the financial compensation you deserve.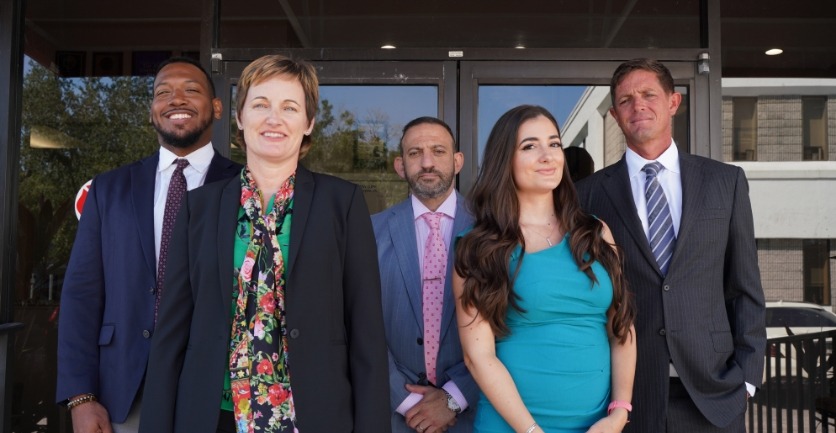 The Time Limitations Involved in Pursuing a Car Crash
If you want to pursue legal action after a motor vehicle accident, the statute of limitations gives car crash victims a deadline to file their case.
Individuals only have two years to file their case in Chicago. After that, the court can stop you from pursuing compensation. Some exceptions may apply.
If you want to retain your opportunity to pursue legal action after an accident, discuss the accident with a skilled car accident attorney as soon as possible.
These lawyers can review the appropriate statutes and the facts of what happened and determine how much time you have to file your legal case. In addition, they can also take care of this part of the legal process for you by making sure the proper motions and files are prepared and submitted before this time runs out.
Financial Damages You Can Pursue After a Chicago Car Accident
After a motor vehicle collision, you may recover these monetary damages:
Economic Damages
Economic damages tend to represent the victim's actual financial losses related to an accident.
These damages also include the future anticipated losses, such as:
Medical expenses such as doctor visitations, hospital stay, ambulance rides, prescription, therapy costs, and other types of treatments
Ongoing medical treatments
Lost income and lost earning capacity
Personal property damages and repair expenses
Replacement of domestic services, including tasks such as child care or grocery shopping
Home health care or long-term nursing care
Travel expenses to and from medical appointments
Non-Economic Damages
Non-economic damages refer to the non-monetary losses that result after an accident, including:
Suffering
Inconvenience
Emotional Distress
Loss of companionship
Loss of life quality
Loss of life enjoyment
Inconvenience
Disfigurement and scarring
Which Damages Apply to Your Chicago Car Accident Case?
If you want to know which damages apply to your case, discuss the matter with an experienced motor vehicle accident attorney as soon as possible. These lawyers can review the injuries and losses you endured, determine which damages you can pursue, and help you fight for the compensation you are entitled to.
Dealing With the Insurance Company After a Car Crash
While many crash victims want to believe that after an accident, the insurance company will want to help them secure the money they need, getting this compensation is usually much more challenging than people anticipate.
The insurance company is a business that wants to make a profit. When insurers pay out less in claims, they make more profits. These companies will do everything they can to minimize payout, even playing games with car crash victims and trying to get them to do or say something to hurt their case.
As a result, after a car accident, if you want to help your chances of securing the compensation you deserve, talk to an experienced car accident attorney about the crash. Our lawyers can fight the insurance companies and their actions and tackle the conversations with them for you, ensuring they do not take advantage of your vulnerable state and prevent you from getting the money you need.
How to Protect Your Legal Rights After a Chicago Car Accident
After a motor vehicle accident, your priority should be your health and safety. However, there are things you can also do to not only ensure you get the care you need after a crash but protect your legal rights.
These steps include:
Contact the Authorities
After a motor vehicle accident, you should call 911 immediately. This is the fastest way to alert medical teams of the crash and get the police to the accident scene. Officers will investigate the collision and write down what they find in their police report. If you file an insurance claim or pursue further legal action, the police report can help your attorney fight for the monetary damages you deserve.
Get Medical Treatment
Regardless if your injuries appear minor, you should still get treated by a doctor as soon as possible. These doctors can verify that you do not have any severe injuries, such as a brain injury or internal bleeding, but if you do, they can provide you with the medical treatment you need.
In addition, after you get the much-needed medical help, your doctors can provide you with a medical report detailing the extent of your injuries and offering proof of a direct link between the injuries sustained and the car wreck. This can be beneficial if the other side tries to claim that the injuries are not as severe as you say or resulted from a pre-existing injury or subsequent event.
Work With an Experienced Car Accident Attorney To Gather Evidence After the Crash
The last thing you want to do after a car crash is look for evidence, especially as your focus should be on your recovery. However, when you retain experienced legal counsel, you won't have to.
Our lawyers can quickly get to work, gathering evidence to help prove your claim, including photos and videos of:
The automobiles involved in the car accident
The vehicles' placement on the street
The damage to the cars
Skid marks, road defects, and other debris on the road
Any visible harm
Nearby traffic lights, signs, and signals
The traffic and weather conditions at the time of the accident
These lawyers can also look for people who saw the crash and get their information. These witnesses can provide valuable details regarding the collision and offer testimony that can help support your legal claim.
Watch the Comments You Make
Another thing you should avoid doing after a car crash is making comments about what happened or posting anything about the accident on social media. It is critical to recognize that what you say about the accident can hurt you, including statements you make right after the accident or to your loved ones.
For these reasons, following a motor vehicle accident, avoid apologizing for the collision, taking the blame for the accident, or making other statements about the crash.
In addition, never post anything about the accident online. All this will do is provide a trail of evidence for the other side to use against you, hurt your claim, and reduce the money you obtain.
Contact the Dolman Law Group Accident Injury Lawyers, PA, Today and Find Out Your Legal Options
If a car crash disrupts your life, do not wait to find out your legal options. Instead, contact the Dolman Law Group today to determine how our legal professionals can help you.
For instance, when you retain our lawyers, we can:
Review your crash, determine if you have a valid legal claim, and plot your next actions.
Investigate the accident and look for evidence that can help validate your legal case.
Deal with the insurance companies and the defense and fight for a fair settlement offer you need.
Hire experts to validate your legal case, including reconstructionist specialists, financial specialists, and doctors.
Take your case before a judge and jury if the other parties will not provide you the compensation you deserve, and fight for maximum financial relief.
For further information regarding your potential car accident claim, contact the Dolman Law Group today at 833-552-7274 (833-55-CRASH) for your free consultation.