While the shared hardship of natural disasters like hurricanes often brings out the best in people, some take advantage of the chaos to indulge their worst instincts. After Hurricane Ian, many people returned to their homes or businesses to discover extensive vandalism damage. Incidents of vandalism ranged from slashed tires in South Carolina to busted water pipes in Florida. Dealing with vandalism is particularly frustrating when your home has already sustained hurricane damage. However, your homeowners' or business insurance policy could cover your losses. If someone vandalized your home or business during Hurricane Ian, contact Dolman Law Group right away. Our
Hurricane Ian vandalism lawyers
have handled thousands of property damage claims and can help you with yours. We have more than 120 years of combined experience and a well-established track record of success. If an insurance company refuses to pay your legitimate claim, we are not afraid to take your case to court to protect your rights. Call us today or visit our contact page for a free consultation with a Hurricane Ian vandalism attorney. [lwptoc]
Why You Need a Hurricane Ian Vandalism Lawyer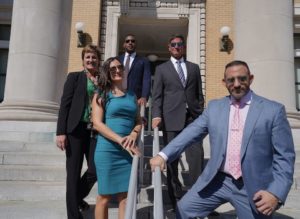 You have many things to worry about when putting your life back together after a hurricane. Fighting your insurance company over a vandalism damage claim should not be one of those worries. Our Hurricane Ian vandalism damage attorneys can help with your case by:
Reviewing your insurance policy. Knowing the terms of your insurance policy is an essential prerequisite to maximizing your vandalism damage claim. Our lawyers can review your case to determine when you need to file a claim, what losses your policy covers, and how much your claim may be worth.
Documenting the vandalism. You must thoroughly document the damage to your property to get the total compensation your policy entitles you to. Our vandalism damage attorneys can help you account for all your covered losses so you can recover as much compensation as possible.
Helping you file your claim. Every insurance company has its own deadlines for how long its policyholders have to file a vandalism claim. Our attorneys can help you file your claim quickly and correctly to avoid deadline problems or other bureaucratic issues.
Negotiating for a fair settlement. Once you accept an insurance company's offer, it likely will not award you any additional compensation for the same event. This reality makes it important to account for every covered loss the first time. Our attorneys have the experience to determine a claim's fair value and to negotiate aggressively to get it.
Taking action on a delayed or denied claim. When an insurance company has to process hundreds or thousands of claims after a hurricane, sometimes things get lost in the shuffle. Meanwhile, you are waiting for your check so you can repair your home or business and get back to everyday life. Our lawyers can assist with a stalled claim and help get your case back on track. And if an insurance company denies your claim, we can help you with an appeal or take them to court to enforce your rights.
Why Hire Our Hurricane Ian Vandalism Lawyers
There are dozens of
vandalism lawyers
in the states Hurricane Ian struck. The lawyer you choose to handle your case can substantially affect how much money you receive. But how do you know who the right lawyer is for your case? You can feel confident working with Dolman Law Group because of:
Our national reach. Our lawyers work throughout the country and can meet you wherever you are. In addition to our offices in Florida, New York, Texas, and Massachusetts, we also work with local lawyers in other states. No matter where you live, we can come to you and start working on your case.
Our firm's resources. With locations across the country and nearly a dozen lawyers ready to take your case, we have the legal firepower to stand against any insurance company. We also have an extensive network of professionals and expert witnesses we can call on to assist with your case.
Our reputation for results. Because our lawyers work throughout the country, insurers know who we are and that we will not back down from a fight. Our reputation for aggressive advocacy puts insurers on notice that if they do not approve a legitimate claim, they could soon find themselves in court.
Our commitment to customer service. We know that your life is already chaotic in the aftermath of a hurricane, and we want to make things easier for you. You can contact us anytime with questions about your case, and we will treat you with the respect you deserve. Furthermore, we will keep you updated at every step of your case, so there are no surprises.
Compensation for a Hurricane Ian Vandalism Damage Claim
Every homeowner's or
commercial property
insurance policy is different, but some vandalism-related losses you can claim compensation for include:
Fire or smoke damage if someone set the structure ablaze
Exterior damage, such as damaged paint or damage from someone breaking a door open to enter the structure
Graffiti damage
Broken doors, windows, and door locks
Roof damage from a forced entry or fire
Damage to a screen door or porch caused by a forced entry
Damage to your lawn or landscaping
Damaged or stolen personal effects (furniture, appliances, electronics, etc.)
Fencing damage
Damage to a shed, garage, patio, deck, or another outbuilding
Damage to a swimming pool
Damage to a trailer or RV
For more information about how much your case might be worth, talk to a hurricane vandalism lawyer.
States Where Hurricane Ian Vandalism Claims Are Most Common
Hurricane Ian affected such a broad area that people in multiple states have had to deal with vandalism damage, particularly those in:
Florida
Georgia
South Carolina
North Carolina
Virginia
Insurance Issues with Hurricane Ian Vandalism Claims
Insurance companies have many reasons to deny or delay a hurricane vandalism claim. Some of the most common issues we encounter include:
Missed deadlines. If you miss the deadline to file an insurance claim or lawsuit, your case may be over before it even starts. A lawyer can review your policy to help you avoid these issues.
Incomplete information. The more specific information you can provide your insurance provider about your losses, the likelier it is to approve the full value of your claim. Without pictures of the vandalism, a written repair estimate, and other evidence, you will find it harder to get the insurer to pay up. A hurricane vandalism attorney can help you document all the damage to your home and business so that you can submit it to the insurance company.
Disputes over fault. When you submit a vandalism claim to your insurance company, you need proof showing someone else caused the damage. The insurance company might delay or deny your claim if you do not include the right evidence or if it looks like you caused the damage yourself. Our hurricane vandalism lawyers can investigate your claim and find the necessary evidence to prove your case.
Disputes over the cost of repairs. Your insurer might approve your claim but fail to provide sufficient funds to fully repair the damage, particularly if it does not have enough information. Including a written repair estimate with your claim can speed up the process and increase your compensation.
The devil is in the details when it comes to hurricane vandalism claims. By hiring a hurricane vandalism lawyer, you give yourself an advocate who can take care of these details for you.
What to Do If Your Home or Business Sustained Vandalism Damage During Hurricane Ian
A little preparation before submitting your claim can simplify and expedite the process. Here is how to protect your rights and maximize your compensation in a Hurricane Ian vandalism claim:
Review your insurance policy. Look through your policy documents to determine how long you have to submit a claim and what losses the policy covers. Having this information handy can prevent headaches later on.
Document the damage immediately. Take pictures of any damage to your home or business as soon as possible. If your insurer thinks you waited to submit a claim, it might argue you are partly responsible for the damage and reduce your compensation accordingly.
Get a written repair estimate. Your insurance provider might need an estimate from a respected contractor before it approves your claim, so get one as soon as possible. Having a written repair estimate to include with your claim can also help in settlement negotiations with the insurance company.
File your claim on time. Your insurer requires you to file your claim within a time period established in the policy it issued you. If you do not, you put your rights to compensation in jeopardy.
Be polite and honest when meeting with the insurance adjuster. Your insurer will likely send an adjuster to your home or business before it approves your claim. This adjuster will evaluate the vandalism damage and report back to their employer. Because the adjuster plays a critical role in your claim, it is essential to be courteous and honest when talking to them. If the adjuster thinks you lied about your claim or were not forthcoming with their questions, you will have a harder time recovering compensation.
Don't just accept the first settlement offer. Insurers never open with their best offer in settlement negotiations. Instead, they want to save themselves money. In most cases, being patient and willing to negotiate will help you recover more compensation.
Hire a hurricane vandalism lawyer. The best way to avoid issues with a hurricane vandalism claim is to address them before they happen. A hurricane vandalism damage lawyer can prevent costly mistakes and more effectively negotiate with the insurer for a fair settlement.
Frequently Asked Questions About Hurricane Ian Vandalism Claims
Here are some answers to a few of our most frequently asked questions about Hurricane Ian vandalism claims:
Who Pays for the Repairs After Someone Vandalizes My Home or Business?
Most commercial and homeowners' insurance policies cover acts of vandalism, although there may be certain exceptions and exclusions, such as if your property has been vacant for an extended time. That said, your insurer should cover the cost of repairs up to the limits found in your specific policy's terms.
How Long Do I Have to File a Hurricane Vandalism Claim?
The deadline to file a claim varies among insurance companies, but you usually have a few days to report the vandalism damage. Your insurance policy should include information on how long you must file a claim. Different deadlines apply if an insurance company will not pay your claim, and you have to take it to court to compel it to honor the terms of its policy. The deadline for breach of contract cases varies from state to state. In Florida, you have 
five years
 from the date your insurer breached its contract to file a lawsuit. In 
North Carolina
 and 
South Carolina
, the deadline is three years from the date of the breach. Talking to a lawyer early on in your case can help you avoid potential deadline problems.
How Much Does It Cost to Hire a Hurricane Vandalism Attorney?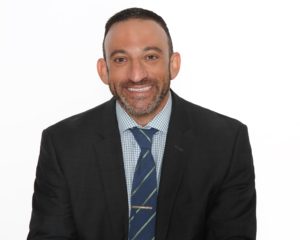 Our
Hurricane Ian
vandalism lawyers do not charge attorney fees unless we recover compensation for your losses. We also offer free consultations so you can learn more about our firm without cost or obligation. We have these policies to make sure anyone who needs an attorney can afford one.
Contact Our Hurricane Ian Vandalism Lawyers Now
No matter where you live, the Dolman Law Group is here to help in the aftermath of Hurricane Ian. We are ready to defend your rights and demand the compensation your insurer owes you. Call us today at
833-552-7274
or visit our 
contact page
 for a free consultation.
The Dolman Law Group works with local counsel in any jurisdiction outside Florida for the purpose of filing lawsuits in jurisdictions wherein we are not licensed. Thus, we will follow each State's ethical rules to ensure a local attorney is involved.