Hurricanes can leave massive destruction in their wake, but the damage from a storm is not always immediately apparent. Torrential rain and leaks caused by structural damage can create the ideal conditions for mold to grow in your home or business. Mold can cause short-term and long-term health problems in both children and adults, and acting quickly to address the growth is critical to mitigating potential health issues. But insurance companies do not always move quickly when a homeowner or business files a mold damage claim, potentially leaving you in a difficult position while you wait for them to act. If you have mold in your home or business because of Hurricane Ian, the team at Dolman Law Group wants to help. Our compassionate and dedicated
Hurricane Ian Mold Damage Lawyers
have more than 120 years of combined legal experience and can work to resolve any issues you have with your insurance company. We are not intimidated by insurance companies and won't hesitate to take them to court when they refuse to negotiate in good faith. Call us today or visit our 
contact page
 for a free case review with our Hurricane Ian mold damage lawyers.
Why You Need a Hurricane Ian Mold Damage Lawyer
Mold damage claims
can be complex, especially when they involve mold from hurricanes. You might not notice you have mold until weeks or months after the storm, making it difficult to prove the hurricane caused the damage. Some of the ways a Hurricane Ian
mold damage lawyer
can help you include:
Resolving your claim quickly. When you have mold in your home or business, you do not want to go back and forth with the insurance company for weeks or months. You need the mold removed quickly to prevent additional structural decay and eliminate potential health risks. A mold damage lawyer can help you navigate the insurance bureaucracy more efficiently than you would on your own, so you can obtain the money you need more quickly.
Maximizing your compensation. Removing mold from your home or business is expensive, as is the cost of medical treatment if you or someone else gets sick. You could also have to miss time at work, and you and your family may have to relocate until you can have the mold removed. A mold damage lawyer can review your insurance policy, determine every available coverage, and maximize the value of your claim.
Helping with a delayed or denied claim. Insurance companies delay or deny mold damage claims for many reasons, which could severely affect your life. A mold damage attorney can break through a bureaucratic logjam or appeal your denied claim. They can also pursue bad-faith insurance litigation if your insurer unfairly denied your claim.
Making your life easier. In the wake of a major storm like Hurricane Ian, you have plenty to do without having to wrangle with insurance companies, too. Hiring a lawyer to handle your Hurricane Ian mold damage claim means you can focus on other issues while your lawyer fights on your behalf.
Why Dolman Law Group Is the Right Choice for Your Hurricane Ian Mold Damage Claim
Who you hire to represent you in a
Hurricane Ian
mold damage case can significantly affect how much money you recover. Why choose Dolman Law Group? Because of:
Our experienced team. Our Hurricane Ian mold damage lawyers have more than 120 years of combined experience. We know how these cases work, what it takes to win, and how to maximize your compensation.
Our proven track record. Lawyers might talk big to their clients, but their results show whether or not they can back up their claims. We are proud of our track record and the positive impact we've made on our clients' lives. Other firms may try to maximize their caseloads to pump up their profits, but we commit ourselves fully to every client we take on.
Our national reputation. When insurance companies know a law firm has a reputation for aggressive advocacy, they understand that coming to the negotiating table is better than risking a lengthy legal battle. Insurers know who we are and that we are not afraid to take them to court. This reputation helps us secure fair compensation for our clients in a timely manner.
Our comprehensive service. We believe a lawyer's duties go beyond representing clients in court. We will do whatever we can to make your life easier while your case progresses. Let us focus on battling the insurance companies so you can focus on the rest of your life.
Our affordable representation. One of our core principles is that anyone who needs a lawyer should be able to get one. That is why we work on a contingency basis in most instances. You do not owe us any fees unless we recover compensation for your losses, and we offer free consultations so you can learn what we are all about.
Our nationwide reach. You will find our firm's main offices in Florida, but we work with attorneys across the country to provide you with quality legal representation. We have locations all over the U.S. and can meet with you wherever you are.
Compensation from a Hurricane Ian Mold Damage Claim
The value of your Hurricane Ian mold damage claim depends on several factors, including the extent of the mold damage, any health problems you or your family develop as a result, and the specifics of your insurance policy. Some of the things for which you could receive compensation through a mold damage claim include:
The cost to remove the mold from your home or business and repair any structural damage
The cost of replacing personal items damaged by mold, such as bedding and furniture
Certain medical expenses you or your family incur to treat mold-related illnesses
Areas Where Hurricane Ian Mold Damage Claims Are Most Common
While Hurricane Ian first made landfall in Florida, rain and wind from the storm affected people across much of the Southeast. Those in the following states are at increased risk of having a Hurricane Ian-related damage:
Florida. Florida was the epicenter of Hurricane Ian, and thousands of homes and businesses sustained rain or wind damage from the storm. One report estimates Florida suffered about $67 billion in property damage from the hurricane.
Georgia. As Hurricane Ian made its way across Florida toward the Atlantic Ocean, its bands created a deluge of rain across much of the South, including in Georgia. Though Georgia largely avoided the worst effects of the storm, heavy rains may have caused significant damage to many homes or businesses.
South Carolina. Hurricane Ian made landfall for the second time in South Carolina. Charleston and other coastal communities suffered rain and flooding that could have led to mold damage.
North Carolina. North Carolina reported the second-highest number of storm-related deaths after Florida. The hurricane caused heavy rains and extensive flooding throughout the state.
No matter where you live, our Hurricane Ian mold damage lawyers can help you with your claim and in pursing maximum compensation for your covered losses. Contact any of our locations for more details.
Challenges With Hurricane Ian Mold Damage Cases
Mold damage claims related to storms can be difficult to win without legal representation. You have to show that the storm caused the mold in a way covered by the terms of your insurance and that you did nothing to make it worse. Insurance companies always want to protect their bottom lines, so they may delay or deny your claim for months while you deal with mold in your home or business. Working with a mold damage attorney can help you recover the money you need faster than if you handled your cases by yourself. Property damage lawyers know the excuses and exceptions insurance companies use to deny and underpay claims and how to push back when insurers act in bad faith. Without an attorney's help, you are at greater risk of getting less than you deserve.
What to Do If Your Home or Business Sustained Mold Damage from Hurricane Ian
The steps you take before submitting a mold damage claim to your insurance company can greatly affect your case. Here is what you can do to protect your rights if Hurricane Ian caused mold to form in your home or business:
Review your insurance policy. Knowing what your insurance policy says and what losses it covers can help you avoid potential pitfalls when you submit your claim to your provider. In particular, look for information on how long you have to file a claim, what exceptions might apply to hurricane coverage, and whether your policy covers indirect mold damage expenses like relocation costs.
Document the mold damage as quickly and thoroughly as possible. Acting quickly to remove mold and repair any structural damage is crucial. If you wait too long to act, you could suffer significant health effects or greater structural damage to your home or business. Take pictures of any visible mold or water damage in your home and include the pictures when you submit your claim.
Obtain a written repair estimate. Providing your insurance company with independent estimates on how much it will cost to repair your home or business will strengthen your claim. A written repair estimate also serves as a helpful starting point for settlement negotiations.
File your claim on time. Most property insurance companies require their policyholders to alert them of covered damage in a timely fashion. Missing this deadline established in the terms of your policy can complicate the claims process and cost you in the long run. A lawyer can help you prepare your mold damage claim quickly to avoid any deadline problems.
Be polite and honest when dealing with the insurance adjuster. The insurance company will likely send an adjuster to your home to assess the mold damage and determine its source before it approves your claim. Being polite and honest with the adjuster can help you avoid unnecessary issues with your claim and may help you obtain compensation more quickly.
Be patient. While waiting on the insurance company to approve your claim is frustrating, patience is a virtue. Getting impatient and accepting a smaller settlement to wrap up your claim could lead to significant financial repercussions later on.
Hire a mold damage attorney. Insurance companies don't like to pay out mold damage claims because they are expensive and hard to prove. Your provider might hide behind exclusions and caveats found in the fine print of your policy as a way to deny or minimize what should be a covered peril. A property damage lawyer can poke holes in these arguments and fight back against these tactics.
Frequently Asked Questions About Hurricane Ian Mold Damage Claims
We get many questions about Hurricane Ian mold damage claims at our office. Here are the answers to a few of the most common.
What Are Some Common Signs of Mold Damage?
Some common signs of mold damage in your home or business include a persistent musty smell in the structure, contaminated clothing, damp spots in your carpet, and sagging or warped walls and ceilings. You might also develop runny eyes, a persistent cough, sore throat, headaches, and trouble breathing.
How Long Do I Have to File a Lawsuit if My Insurance Company Will Not Pay My Mold Damage Claim?
The statute of limitations for lawsuits related to
property damage claims
depends on where you live. In 
North Carolina
 and 
South Carolina
, the deadline is three years from the date of the mold damage (either when it occurred or when you first noticed it). In 
Florida
, the deadline is five years from the date of the mold damage. An attorney can tell you more about what deadlines apply to your case.
How Much Does It Cost to Hire a Mold Damage Lawyer?
So that everyone who needs a lawyer can afford one, our Hurricane Ian mold damage attorneys work on a contingency basis. That means you do not owe us any fees unless we recover compensation for your losses. Get a free consultation today to learn more about our services.
Contact a Hurricane Ian Mold Damage Lawyer Now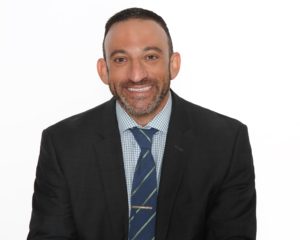 If Hurricane Ian left mold growing in your home or business, you have no time to waste. Our Hurricane Ian mold damage attorneys are ready to help you file your claim and fight for maximum compensation. Call us today at
833-552-7274
or visit our 
contact page
 for a free consultation.
The Dolman Law Group works with local counsel in any jurisdiction outside Florida for the purpose of filing lawsuits in jurisdictions wherein we are not licensed. Thus, we will follow each State's ethical rules to ensure a local attorney is involved.