The only thing more difficult than suffering severe injuries due to someone else's negligence is trying to navigate the aftermath. Victims and their families often face crippling medical bills, a stressful disruption to normal life, and significant uncertainty about how to get fair compensation.
If illegal or irresponsible behavior hurt you, you may hold the at-fault business or individual accountable under Florida's personal injury laws.
The Palm Bay personal injury lawyers at Dolman Law Group Accident Injury Lawyers, PA is committed to fighting for Palm Bay clients who've been injured due to negligence, whether a car accident, medical malpractice, slip and fall, defective product, or another harmful situation. We provide the skilled legal services you need to have peace of mind while filing a personal injury claim and protecting your legal rights. Contact us today at 833-552-7274 (833-55-CRASH) to request a free consultation.
Compassionate Personal Injury Lawyers In Palm Bay
Serious injuries take a devastating physical, emotional, and financial toll on victims and their families, especially when the at-fault party refuses to take responsibility. Insurance companies are very aggressive at denying their client's liability, often by trying to blame the victim. This reality makes pursuing a personal injury claim very complicated and stressful, but the team at Dolman Law Group Accident Injury Lawyers, PA can help.
Our personal injury lawyers have the skills and resources to help you level the playing field by investigating the causes of your accident, proving the at-fault party's negligence, and building a solid case for maximum compensation. We also provide compassionate support during every step of the legal process, allowing you to focus on healing from your injuries and getting your life back on track.
While there is no guarantee of future success in all cases, some of our major victories litigating personal injury cases include:
$6.7 million as compensation for surviving family members after their loved one's wrongful death
$5 million for our client that suffered debilitating burn injuries after a car accident
$1 million for the wrongful death of a father that was killed in a rideshare accident
$750,000 as compensation for our client that sustained traumatic brain injuries due to negligence
$300,000 as compensation for the injuries our client suffered in a slip and fall accident in a restaurant parking lot
How We Make a Difference for Injured Palm Bay Residents
After a potentially life-changing accident, victims and their families will deal with a range of overwhelming hardships. While money cannot undo the harm you've suffered due to someone else's negligence, recovering compensation is an essential step toward moving on with your life. Unfortunately, filing a personal injury claim can be a grueling experience with many setbacks and uncertainty.
At Dolman Law Group Accident Injury Lawyers, PA, we're passionate about advocating for our clients and providing support during every process stage. After almost two decades of handling a wide range of personal injury cases, we're very familiar with the aggressive tactics insurance companies use to deny valid personal injury claims or try to pay much less than the victim deserves.
Having a team of experienced, dedicated lawyers is often the deciding factor between being able to maximize the value of your case or having to walk away with an unfair settlement.
To strengthen your case and protect your legal rights, we can:
Investigate the case by interviewing witnesses, reviewing evidence, and hiring experts that can substantiate the causes of your injuries
Document your damages using hospital bills, employment records, and the testimony of specialists that can project any future costs associated with these injuries
Negotiate a reasonable settlement with insurers, which is a process that often begins with a lowball offer that needs to be countered with solid evidence demonstrating the victim's damages
Escalate the claim to a court trial, argue your case before a judge or jury, and fight for fair compensation if negotiations fail
While pursuing a personal injury claim is often an uphill challenge, the team at Dolman Law Group Accident Injury Lawyers, PA has a solid track record of making a difference and winning restitution on behalf of our clients.
When you reach out to our skilled personal injury lawyers, we'll provide a free evaluation to discuss the details of your case and provide an overview of how we can help. The team also works on a contingency basis, so there are no upfront costs, and clients only pay our legal fees if we can recover compensation for their damages.
How Do You Know if You Have a Personal Injury Case?
When your life's is turned upside down because of a serious injury, getting reimbursed for medical bills and other costs becomes an urgent priority. This is why Florida's personal injury laws provide legal recourse for individuals who suffer preventable harm through no fault.
However, holding the at-fault party responsible will depend on specific factors, such as showing that the victim's injuries were caused by irresponsible behavior. The legal standard for negligence is based on the idea that businesses and individuals are obliged to avoid taking unreasonably dangerous actions.
To win a personal injury claim in Florida, the victim has to establish three elements about the circumstances that caused their injuries:
The at-fault party owed their victims a duty of care
is a legal concept for the broad, implicit responsibility to avoid causing harm. Depending on the situation, this obligation can either be based on the at-fault party's relationship with their victim or on the general requirement to respect public safety laws.
For example:
Drivers must follow traffic rules and take reasonable measures to avoid causing an accident that harms fellow motorists or pedestrians.
Property owners must maintain their premises reasonably safe for legal visitors, like customers or tenants.
Manufacturers and retailers have to avoid selling consumers unreasonably dangerous products.
The at-fault party breached this duty
The most important element of winning a personal injury claim is establishing how the at-fault party's negligence created the conditions for the victim's preventable injuries. Florida's personal injury laws don't require businesses or individuals to prevent every possible situation where someone could get hurt. Still, they do have to take reasonable steps to avoid predictable hazards.
For example:
A driver is distracted by their smartphone, ignores another vehicle's right of way, and causes a t-bone collision
A surgeon provides substandard care during a procedure, which leads to the patient's serious complications
A property owner commits fire code violations, putting their tenants at risk during a deadly fire
The at-fault party's negligence caused the victim's injuries and damages
To win compensation, a personal injury claim has to prove that the defendant was directly responsible for the circumstances that caused the victim's injuries. A skilled personal injury lawyer can establish causation by using evidence like photos or videos, the victim's medical records, statements from witnesses, and the professional testimony of experts. When a negligent act leads to injuries, the at-fault party is liable for covering the victim's economic and non-economic damages.
The Types of Personal Injury Cases We Handle in Palm Bay
The skilled Palm Bay personal injury attorneys at Dolman Law Group Accident Injury Lawyers, PA have delivered outstanding legal services for clients in the Palm Bay community going through some of the most difficult moments of their lives. We have a track record of winning favorable settlements and substantial trial awards to cover our client's damages in a wide range of situations, such as:
Motor Vehicle Accidents
Car, truck, and motorcycle accidents are among the most common and potentially devastating causes of injury in Palm Bay, often due to drunk, reckless, distracted, or otherwise irresponsible motorists. Accidents involving 18-wheelers and other commercial trucks have an even higher potential of tragic consequences for drivers, passengers, and pedestrians.
Birth Injuries
Mistakes or negligence during childbirth can range from delaying a C-section to not responding adequately to the baby's signs of distress. Birth injuries can lead to the child having permanent disabilities like cerebral palsy, creating a lifetime of physical and financial challenges.
Premises Liability Accidents
The owners of private, commercial, and public properties can be held liable for the dangerous conditions that result from preventable hazards, often due to failure to follow building codes or not providing proper maintenance. Some examples include slip and fall accidents, exposure to toxic substances, falling objects, unsecured swimming pools, and fire code violations.
Defective Products
Consumer protection laws have been put in place to protect the public, but products that are not designed, built, or labeled correctly can still lead to widespread harm. When an unreasonably dangerous product causes injuries, the negligent manufacturers, designers, and retailers responsible for putting it on the market can be held accountable.
Catastrophic Injuries
Some injuries are labeled catastrophic because they're so severe, often causing life-changing physical or cognitive disabilities leading to ongoing medical costs and a permanently reduced earning capacity. Personal injury claims dealing with traumatic brain injuries, spinal cord injuries, limb amputation, debilitating burns, and other catastrophic injuries can be incredibly complex and require an experienced team with the resources to build a solid case.
The Damages You Can Recover in Your Personal Injury Claim
Suffering a serious injury due to someone else's recklessness or a negligent business can throw your life into complete disarray for several months or even years. The repercussions for Palm Bay victims that suffer a catastrophic injury are likely to be lifelong. Florida's personal injury laws offer residents in this difficult situation a path to recover fair restitution and hold the at-fault parties responsible. Depending on the circumstances and the severity of your injuries, the compensation you can pursue include:
Economic Damages
A personal injury claim can cover all the measurable financial costs that result from a serious injury, which are often incredibly wide-ranging. Victims may face astronomical medical bills if they require surgery or have a long hospital stay, or their recovery depends on ongoing treatments like physical therapy. A claim for compensation can consist of all current and future medical bills related to the accident, including prescription drugs, assistive medical devices, and home health aides.
Palm Bay residents that suffer debilitating injuries are also likely to lose income due to the ordeal, either in the short-term or long-term. A personal injury claim can pursue compensation for these lost wages and benefits, especially if the injuries are severe enough to affect the victim's earning capacity permanently.
Non-Economic Damages
Florida courts recognize that victims of a serious accident will also have a range of quality of life costs that can't necessarily be calculated but are still a significant result of the at-fault party's negligence.
Personal injury claims can include compensation for these intangible costs, such as:
Physical pain and suffering
Depression, post-traumatic stress disorder, and anxiety
The inconvenience of having temporary or permanent mobility restrictions
Disfigurement
Loss of consortium, if the victim can't be intimate with their spouse
Loss of enjoyment from no longer being able to do their normal activities
Wrongful Death Damages
In the most tragic Palm Bay personal injury cases, the victim's preventable injuries will be fatal. Wrongful death damages are designed to compensate close family members for the tragic loss of their loved one, including medical bills, funeral costs, income the victim would have contributed, and the emotional damages of grieving a close family member.
Punitive Damages
In personal injury claims where the at-fault party behaved with extreme negligence and disregard for public safety, the victim may be awarded this extra category of damages in court. Unlike compensatory damages, designed to make the victim whole, punitive damages are a form of financial punishment highlighting the defendant's egregious behavior.
Some examples of when punitive damages might be appropriate include:
A drunk driver that causes an accident with multiple fatalities
A manufacturer that knowingly sells a dangerous product
A nursing home with systematic care violations that lead to a patient's catastrophic injuries
What is the value of my Palm Bay personal injury claim?
After sustaining severe injuries, it's very difficult to know how the accident will impact your life, especially regarding long-term consequences. This is why a personal injury lawyer must prepare a comprehensive report that uses various factors to calculate your damages.
Generally speaking, the severity of your injuries has the biggest impact, and this is measured with variables like:
Current medical costs
Projected costs for future medical care
The effect of your injuries on your overall quality of life
The current and future lost income due to your injuries
Permanent scars or disfigurement
Insurance companies will essentially go through this same process to assign a monetary value to your case, but it's with the specific goal of reducing your payout. The initial settlement proposal is the starting point for negotiations and will typically be at the lowest end of the possible range. A skilled personal injury attorney can help you maximize the value of your claim by engaging in counter offers backed up with solid evidence.
All liability policies set a maximum limit. If the insurer offers a settlement for the full amount of coverage available in the at-fault party's policy but it's still not enough to cover your damages, you may have to file a personal injury lawsuit to go after the defendant directly. In that case, the value of your personal injury claim will likely depend on whether the at-fault party has enough financial assets that can be used to pay the court's awarded judgment.
How long do I have to pursue my Palm Bay personal injury claim?
Florida law sets strict deadlines for how long residents must take legal action after getting hurt due to someone else's negligence. This rule is called the statute of limitations, and it's been put into place to ensure that the courts resolve personal injury cases in a timely fashion instead of being prosecuted several years later.
Unfortunately, if you're not able to file your lawsuit within this specified period, it means you've forfeited the right to pursue compensation for your medical expenses, lost wages, and other damages. For most types of personal injury cases, such as car accidents, the statute of limitations is four years from when the incident happened. Medical malpractice cases follow their own standards and victims generally only have two years to pursue compensation, although there are exceptions.
Two to four years can seem like a substantial amount of time, but waiting too long to take legal action can affect your chances of getting fair compensation. Preparing an effective personal injury case is a long process, and it's also possible for important evidence to get lost. While the statute of limitations is technically only a factor when filing a formal lawsuit, it's equally relevant when trying to settle with the at-fault party's insurance company.
Once the insurer knows that you wouldn't be able to escalate the case to court if your settlement offer isn't fair, you've essentially lost all your leverage at the negotiation table. If someone else's negligence has hurt you, you should reach out to an experienced Palm Bay personal injury lawyer sooner rather than later.
Will my Palm Bay personal injury case need a court trial?
The chances of a personal injury claim making it to a court trial are extremely low, somewhere around five percent. Most cases are resolved with the victim accepting a settlement proposal from the at-fault party's liability insurance policy, usually after negotiating with multiple counteroffers. Settling is extremely common because going to trial takes a long time and will cost a lot more in legal fees, so both sides have an incentive to reach their agreement and avoid using the court system.
For the five percent of cases that end up going to trial, it's often because the victim suffered significant damages, such as a life-changing catastrophic injury. If the final settlement offer doesn't cover the full extent of the claimant's current and future expenses, a formal lawsuit may be the best option for recovering fair compensation. While a court case is not likely, you should always choose a personal injury attorney with the skills and resources to prepare your claim for trial if necessary.
Should I talk to the liable party's insurance company?
Once you initiate a personal injury claim, you will be contacted by the adjusters from their liability insurer, often multiple times. They generally want to conduct interviews and record statements about how you got injured and the resulting damages you've suffered.
It's crucial to understand that you have no legal obligation to communicate with insurance companies directly and that doing so can adversely affect the value of your claim. The main goal of these representatives is to try to coax any information that can be used to reduce or eliminate their client's liability for causing your injuries.
This strategy can include taking your comments completely out of context to blame you for the circumstances that led to your injuries, showing that you're exaggerating your injuries, or otherwise minimizing what the liable party owes you. You can avoid the potential of accidentally hurting your case by letting your personal injury attorney handle all these communications on your behalf.
If the insurance company already made me a settlement offer, why do I still need a lawyer?
When a personal injury victim talks to representatives from the liable party's insurer, they often adopt a friendly and professional tone that can make them feel like they're trying to be fair. In reality, the business model of insurance companies is designed around collecting as many premiums as possible and then reducing their payouts as much as possible.
They also depend on claimants being under financial stress and intimidated by the legal process, which makes them more likely to accept a lowball settlement offer that doesn't adequately cover all their damages. Having an experienced personal injury lawyer by your side is the only way to level the playing field, understand the real value of your claim and negotiate for a more reasonable settlement agreement.
What should I look for in a personal injury lawyer?
After having your life disrupted due to someone else's negligence, you deserve compensation for all the damages that resulted from your injuries. Choosing the right lawyer is essential for helping you navigate the legal process effectively, so it's one of the most crucial decisions you can make.
For starters, you should remember that every type of personal injury case is different. You need a lawyer with experience working with similar situations, whether your injuries were caused due to a car accident, medical malpractice, or a defective product. An attorney with detailed knowledge of handling these specific types of cases will have a range of important skills to help you strengthen your claim from every angle and give you the best chances of a good outcome.
All reputable personal injury lawyers will provide a free consultation where you can discuss the details of how you got injured and the resulting damages you've suffered. This initial conversation also allows you to get a feel for the attorney's experience, communication style, and overall familiarity with the issues surrounding your case.
You should prepare for the consultation by having a list of questions to help you assess if this is the right lawyer for you, which can include:
What is your experience with personal injury claims similar to mine? What was the outcome of those cases?
What are the different strategies you would use to handle my case?
Do you expect my case would settle or make it to a court trial?
What is a rough estimate of how much you think my case is worth and the different factors used to make this calculation?
How often would I receive updates about the progress of my case?
What is a contingency fee and how do personal injury lawyers get paid?
It's common for victims of a serious injury to avoid calling a lawyer because they think it's too expensive, which causes them to miss out on all the benefits of having skilled legal representation.
In reality, most personal injury lawyers, including our team at the Dolman Law Group Accident Injury Lawyers, PA, will take cases without the client having to pay any upfront fees. The firm also foots all the expenses involved with investigating and preparing the case throughout the legal process.
Here are some more details about having a contingency agreement with your lawyer:
Your initial consultation is free, and there's no further obligation.
We will immediately get to work if the firm agrees to take on your case.
After we win compensation for your damages, whether it's in a negotiated settlement with the insurer or by getting awarded a judgment in court, we collect a percentage of the amount for our legal fees.
You will never have to pay any out-of-pocket costs.
If we don't recover any compensation, you will never receive a bill.
The Florida Bar has rules about the percentage of personal injury lawyers can charge for their contingency fees. If the client accepts a settlement offer and the amount is less than $1,000,000, the fee can be a maximum of 33.33 percent. If the case goes to trial, the percentage cap is raised to 40 percent to account for the extra time and resources that go into litigating in court. In general, your contingency fees will be based on the case's complexity and how long it takes to resolve.
At the Dolman Law Group Accident Injury Lawyers, PA, we will discuss every detail of the contingency fee structure during your consultation to fully understand all the terms. Ultimately, the value of hiring a skilled personal injury lawyer is being able to recover a higher amount of compensation than it would be possible for you to achieve on your own, even once the contingency fees have been deducted.
How long before my personal injury resolves and I receive a check?
Victims in a personal injury case will deal with the mounting expenses of hospital bills, lost wages, and other costs that result from getting hurt. They're often very anxious to receive the compensation they're entitled to as quickly as possible.
Unfortunately, there are so many variables involved in pursuing a personal injury claim that it's impossible to predict how long the process will take. In general, claims that are more complex, such as when there's disputed liability or very serious injuries, will likely take longer to resolve because insurance companies fight them more aggressively.
The most straightforward cases can settle without formal litigation within a short time. A contested claim that advances to a court trial can take longer to resolve. Most cases will end up somewhere in the middle, but a skilled attorney will always work to help their client recover fair compensation as quickly as possible.
Once the case has concluded, the time before receiving a check will also vary. If you accept a settlement, you will have to sign an agreement that prevents you from taking any future legal actions related to this incident. Once that document is submitted, Florida law requires insurance companies to send the payout within 20 days. Your attorney will receive the check, subtract a percentage for their legal fees and then send you the remainder.
Getting awarded compensation in court is potentially more complicated since there's the chance of an appeal. Also, it's possible that the liable party doesn't pay the judgment immediately, and you would have to take further steps to collect. Your personal injury attorney would help you navigate the post-trial process and receive compensation as quickly as possible.
Call Dolman Law Group Accident Injury Lawyers, PA's Palm Bay Personal Injury Attorneys Today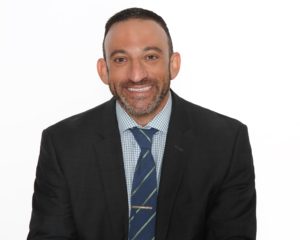 Did a personal injury strike you in Palm Bay—whether in a car accident, slip and fall, medical mistake, or other accident caused by negligence or malice? Then call Dolman Law Group Accident Injury Lawyers, PA, today. We can help. We have the experience, resources, track record, and reputation needed to help you recover the money you need to put your life back together.
You can contact us at any time online, or call us 24/7/365 at 833-552-7274 (833-55-CRASH), and we'll offer you a free claim evaluation. If we agree to work together, we'll start investigating your case right away, and do our best to resolve it in your favor as efficiently as possible.
Palm Bay Emergency Rooms
If you suffered serious injuries in Palm Bay, visit one of the following emergency care centers for treatment:
Health First's Palm Bay Hospital Emergency Room: 1425 Malabar Rd, Palm Bay, FL 32907
Medfast Urgent Care Center: 490 Centre Lake Drive NE, Suite 200, Palm Bay, FL 32907
*Disclaimer – Dolman Law Group Accident Injury Lawyers, PA does not endorse these companies nor do we profit from having them listed on our website.
Client Testimonials