Personal injuries can occur from a wide variety of causes. For the purposes of the law, they are often caused by car accidents or premises liability violations. They typically occur when one person acts foolishly or negligently and causes another person to be injured. If you are the victim of someone else's foolish actions and suffer injuries and other serious consequences, you may be a personal injury victim.
If you were injured because of an incident in Brandon, Florida, do not hesitate to contact a Brandon personal injury lawyer for help with your claim for a free consultation today at 833-552-7274 (833-55-CRASH). You deserve to seek and find justice from the person who hurt you by their foolish and/or deliberately negligent actions. With help from a lawyer to ensure you go about things legally, you can and should bring a claim against the at-fault party to get the compensation and justice you deserve.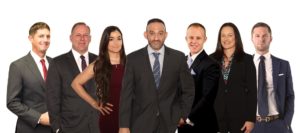 Why Work with a Brandon Personal Injury Lawyer at Dolman Law Group Accident Injury Lawyers, PA
Dolman Law Group Accident Injury Lawyers, PA, is a national law firm dedicated to pursuing justice for our clients. Our lawyers have decades of experience handling complicated cases ranging from medical malpractice claims to car accidents to severe brain and spinal cord injuries. We are determined in every situation to seek and get justice for our clients.
You see, for us, it is personal. Our local Brandon personal injury lawyers know the people in their community and treat them like neighbors. If you have been injured because of someone else's negligence, we are here because we want to take care of our neighbors and help them get back on their feet. We do not want you to be stuck with thousands or millions of dollars in medical and other debts with no way to pay.
Our results show how hard we work: we have earned millions of dollars in settlements for victims like you. Three of our top highest cases include personal injury claims in which we recovered $5 million, $3.85 million, and $3.2 million for personal injury victims like you. Our team works hard to ensure that you do not settle for less than you deserve in your personal injury claim settlement.
Knowing how to set the proper settlement amount and fight for the justice you need and deserve can be challenging. But if you have been in a personal injury-causing accident, you do not have to go at it alone. Our team is here to help fight for you; we are glad to do it!
At Dolman Law Group Accident Injury Lawyers, PA, our lawyers have:
Experience. We have decades of experience working with personal injury clients in Florida and the United States. Our team has earned tons of rewards in the years we have been active, and many of our lawyers have been named top personal injury lawyers. We know what it means to suffer the loss of your health and well-being, and we fight daily to ensure that victims like you don't have to go through the recovery process alone.
Empathy. Our lawyers are passionate about helping people recover their mental and physical health. We have been part of these communities for years and always work hard to help those we consider our neighbors, family, and friends to get back on their feet after a severe accident.
If you have become the victim of a personal injury accident in Florida, do not hesitate to reach out to a Brandon personal injury lawyer for help getting started on your case. Contact us at Dolman Law Group Accident Injury Lawyers, PA, today.
Types of Personal Injury Claims We Handle in Brandon, Florida
Some of the most common causes of personal injury accidents we handle in Brandon, Florida, include:
Brandon bicyclist or pedestrian accidents
Brandon dog bites
Brandon slip and fall accidents and other premises liability cases
Brandon medical malpractice or medical negligence
Of course, Brandon is a busy place. As a bedroom community for the Tampa-St. Petersburg-Clearwater Metropolitan area, Brandon has seen incredible growth over the past few years. As it grows, traffic continues to increase, especially since the area of Brandon is not all that big. This causes Brandon residents to be a bit more susceptible to car accidents than they may be in some other places.
Some dangerous roads and intersections in Brandon include:
I-75
The Selmon Expressway
W. Brandon Blvd
S. Gornto Lake Road
Many Brandon residents work in retail, construction, and health care trades, which are all trades prone to be dangerous in some instances. For example, it is not uncommon for a construction worker, retail worker, or even a visitor passing through a construction site or retail shop to be injured by a passing bit of debris or a nasty fall from a dangerous platform.
Some areas in Brandon where you could suffer a serious injury include:
The Publix Super Market at Valrico Commons
The Walmart Supercenter
Brandon Mall
TGH Ice Plex
Costco Wholesale
In all, while personal injuries are preventable in many cases, there are things about Brandon that make it a bit more dangerous than in some other areas. You may not be able to avoid a personal injury accident in Brandon, and if you cannot, you will have to find a way of dealing with the fallout from your personal injury.
What You Need to Do After a Brandon Personal Injury
Suffering an injury is bad enough, but not knowing what to do afterward to recover and get back on your feet can be just as terrifying and even more stressful. Knowing that the personal injury you are suffering from was not even your fault can make the whole thing even harder to deal with. However, you do not have to settle for allowing someone to get away with hurting you like that. There are ways to seek justice in your situation.
If you have suffered a personal injury at the hands of another, there are some steps you can take to seek legal compensation from the person who harmed you.
Thankfully, none of these steps are too challenging, and most can be completed quickly and easily.
Seek medical treatment. You must seek and receive any available and necessary medical treatment that can help you get back on your feet. You will be unable to recover the appropriate compensation from the at-fault party if you do not get the help you need, regardless of its cost.
Keep any records and bills you receive. If you have an accident report, documentation of lost work and wages, medical bills, medical records, receipts for repairs you had to make to your car or other property, etc., keep those papers. Your lawyers will want to look at them when building a strong claim for you.
Speak with our Brandon personal injury lawyers. You must get started on your claim as quickly as possible, so you do not run out of time. In Brandon, the statute of limitations within which you can bring a claim to court is only two years in most cases, so you will want to get things moving as soon as possible.
Remain quiet. You do not want to share many details about your case with family, friends, or social media followers. Keep things to yourself as much as possible to avoid any conflict of interest or accusations that you are more at fault than you are.
Call your insurance company. While you should be able to recover some compensation from the at-fault party, you must report your case to your insurance company first so that they can help you get started on some of your bills and understand what is going on.
Following these basic and easy steps, you should not find a personal injury claim challenging to manage. Just be sure you get started on these steps as quickly as possible. Once you have connected with a lawyer, they can help you gather more evidence and complete any other relevant and necessary tasks that will make your claim stronger. They can help advocate for your interests to the at-fault party, their insurance company, and even a judge and jury if necessary.
Get a Free Consultation
If a personal injury accident left you suffering, call a lawyer right away for a free consultation. During this call, a lawyer will listen to you as you explain what happened and how the incident that caused your injury occurred. They will ask you questions about the circumstances of the case and why you think you deserve compensation from the other party involved.
After discussing the case with you, the lawyer will help you determine whether or not your case is worth pursuing. If they believe it is a valid claim and can help you get the compensation you deserve, they will ask to meet with you in person. After discussing the more intricate details of your claim, you can retain their services for the remainder of your claim.
How Our Brandon Personal Injury Lawyers Can Help You
Once you have been injured in Brandon, you want to get in touch with a lawyer immediately. There are a few main reasons, some of which may not be apparent at first glance.
Let's examine what our Brandon personal injury lawyers can do for you.
Our personal injury lawyers can gather evidence. It can be hard to get in touch with the police, hospitals, treatment facilities, and even your employer's office. A lawyer can press these people for the evidence you need for your claim so that you do not have to fight long wait times and uncomfortable phone calls looking for help that people don't want to give you.
We can build a compelling case for you based on the facts of the case and their history of fighting in other personal injury cases with similarities to yours. If you are unsure how to prove that someone else caused you a personal injury and should be held responsible, a lawyer in Brandon can help.
We can relieve some of the stress from your shoulders. They often do this by handling negotiations for you, only asking for guidance when necessary or when you have to choose whether to accept a settlement offer. Plus, they get to deal with legal matters you don't fully understand, leaving you to focus on your recovery.
We can find you support, no matter what you need. If you are seeking further medical care, need transportation while your vehicle is repaired, or just want another listening and empathetic ear, your lawyer can be there to help with all of that.
We can meet legal deadlines and rules carefully to ensure you do not miss a thing.
We can help you set an appropriate settlement amount. Usually, they will pick the lowest offer you can accept without cheating yourself and the highest amount they think you could receive, and you will work within that range while negotiating a settlement.
We will fight to get you the best and highest possible settlement from the at-fault party so that you receive and can use the compensation you truly need and deserve.
Remember that our Brandon personal injury lawyers are here to help you, not to make things more difficult. By leaving things in your lawyer's hands, you can escape the stress of trying to deal with everything on your own and focus on recovering your physical and mental health.
In addition, personal injury lawyers generally work on a contingency basis. This means they will not ask you to pay them anything out of pocket for their attorney's fees. Instead, they will take a percentage of your earnings when you win your case. That way, you do not have to worry about adding another expense you cannot afford to your already suffering bank account.
Hiring a personal injury lawyer is your best bet after an accident. Do not hesitate to get help so you can earn back at least a little of the time and health stolen from you.
Brandon Personal Injury Lawyer FAQ
When someone causes an accident that leaves you with a severe and challenging personal injury, it can be hard to know what to do. While you may want compensation, dealing with all the legal questions that come with that may be overwhelming, especially since you also need to focus on recovering your health and handling the many bills. Deciding to pursue a personal injury claim is a significant and frightening decision.
Once you decide that you want to go through with a claim, it is crucial to speak to a Brandon personal injury lawyer as soon as possible. Going through a personal injury claim yourself is sure to be stressful and difficult and adds even more time and effort to your recovery. Consider these frequently asked questions about personal injury claims and personal injury attorneys, and reach out to us at Dolman Law Group Accident Injury Lawyers, PA, for further guidance on your personal injury claim.
Q: What Is a Personal Injury Claim?
A: A personal injury claim is made by a party injured due to someone else's careless actions. In Florida, you can bring a claim against another party to recover compensation for the damages they caused you if certain conditions are met, especially in the case of a car accident.
For example, you should be able to prove that:
You suffered a significant and permanent loss of bodily function.
You have a permanent injury other than scarring and disfigurement.
You are stuck with significant and permanent scarring and disfigurement.
Someone died in the accident.
If one or more of these things is true in your situation because of the accident, you can bring a personal injury claim against the person who caused it. Common causes of personal injury claims include situations such as:
Car accidents
Motorcycle accidents
Pedestrian or bicycle accidents
Slip and fall accidents
Dog bite incidents
Premises liability situations (hazardous conditions on someone else's property)
Equipment malfunction accidents
If these situations lead to you suffering a severe and permanent injury, you are entitled to seek compensation from the responsible party.
Q: How Do I Prove the Other Person Was At Fault?
A: Proving that someone other than yourself was at fault for your accident is difficult, especially if they have hired a lawyer to represent them and help them escape liability. However, it is possible to prove the other person is at fault in most situations. There are four primary criteria you need to prove:
The other person owed you a duty of care such that any reasonable person should expect from another.
The other person breached their duty of care in some way.
The other person's breach of duty caused or significantly increased the danger of your accident.
The accident led to serious injuries and other harmful consequences for you and your loved ones.
If you show these four things are true, you can recover compensation from the other person. However, proving these criteria is often easier said than done.
To show beyond a reasonable doubt that you deserve compensation because of someone else's actions, you will need evidence such as:
Medical bills and records showcasing how your injuries have affected you and how much they have cost you.
Receipts for any repair or replacement of damaged property (such as your car, for example).
Documentation of lost wages and extended time off work.
The police report filed after your accident (if the police were called).
Witness statements from anyone who saw the accident occur.
A journal in which you testify to how you have suffered physically, personally, and financially since the accident.
Statements from family and friends that corroborates your explanation of your sufferings.
Testimony from medical professionals that explains how your injuries will affect your future.
As you can imagine, gathering this evidence and putting it together in a solid personal injury claim is challenging. It is best to reach out to a personal injury lawyer who can help you find the evidence you need and can write a complaint for you that addresses all relevant losses for which you may be able to receive compensation.
Q: How Long Will a Brandon Personal Injury Claim Take?
A: A personal injury claim could take a very long time—from a few months to a year or more, depending on the circumstances.
To follow the proper procedure, you will need to take steps to get your case going and moving in the right direction.
Calling a lawyer is the first step you need to take on the way to a successful personal injury claim. Personal injury lawyers will offer a free consultation so that you can discuss the details of your case and determine whether it's worth pursuing and how to go about that.
After the initial consultation, you will want to meet with the lawyer to review the details and sign a retainer if you are interested in hiring them for the remainder of your claim.
After you hire the lawyer officially, they will start gathering evidence that will help you on the way to victory. With your help, they'll put together the evidence from your medical records, accident records, witness statements, and other relevant materials to help them build a complaint.
Next, the lawyer will send a complaint to the at-fault party and/or their insurance company. This complaint will include a bulk of the evidence you and your lawyer have gathered and ask for compensation based on what you have lost.
The at-fault party must then send you a response that either makes a settlement offer or rejects your claim that they caused your accident and subsequent damages.
After that initial settlement offer, you will want to continue gathering evidence to ensure you get the highest possible settlement that satisfies your needs. Your lawyer will engage in a discovery process and gather documents from other lawyers as well as interrogatories (written questionnaires) and depositions (private verbal questionings by lawyers that look much like those taken in court).
As your lawyer gathers evidence, you and the at-fault party will negotiate to try and reach a fair settlement offer for both of you.
If you cannot reach a favorable settlement, your lawyer will file a claim in court so that they can try your case before a judge and jury.
Your personal injury lawyer will present your claim and all relevant evidence before a judge and jury. The judge and jury will then hand down a verdict and the final settlement amount you will receive.
Your lawyer will finally help you get your settlement check. They will use it to pay off any outstanding debts you may have and will take a percentage as their payment. Then they will give the rest to you to use as you see fit in your recovery.
As you can see, the personal injury claims process is long and somewhat complicated. If you are interested in pursuing a personal injury claim, it is a good idea to hire a personal injury lawyer who can guide you through the intricacies of the law and help you fight for the compensation you truly deserve.
Q: What Damages Can I Claim in a Personal Injury Lawsuit?
A: You are probably aware that there are certain categories of damages you may be eligible to recover if you are suffering in the aftermath of a personal injury accident. These damages cover broad categories of both economic and non-economic losses. However, they are all measured in monetary value since that is the only real way that you can get compensation from another person.
The most commonly claimed damages include:
Medical expenses such as costs for emergency room visits, surgeries, procedures, ongoing therapy, medication prescriptions, and the purchase of medical equipment.
Costs to pay for the repair or replacement of damaged property such as a car or cell phone.
Lost wages resulting from the time you took off work to recover after your injuries.
Loss of earning capacity if you cannot return to the same job or working capacity (e.g., full-time) as you worked before the accident.
Pain and suffering in general.
Emotional distress or trauma (for example, if you suffer from Post Traumatic Stress Disorder or PTSD after the accident).
Loss of life enjoyment (i.e., activities you used to love that you can no longer do).
Scarring, disfigurement, and humiliation.
Loss of consortium (i.e., relationships) with loved ones.
You may be able to pursue other types of damages, depending on what you lost as a result of the accident. It is always crucial that you show these damages resulted from the accident itself instead of any other causes. Talking to a lawyer is the best way to ensure you do not miss any damages you could claim compensation for.
Q: How Much of a Settlement Can I Get in a Personal Injury Claim?
A: The amount of personal injury settlements varies considerably across claims. The amount you can recover largely depends on how much you lost due to the accident since the settlement is intended to pay you back for your direct losses.
While some settlements are relatively small, many personal injury claims settle for significant amounts. Many of the cases we won have settled for hundreds of thousands or even millions of dollars.
When you initially consult with a lawyer, they will probably set a range of settlement possibilities from the lowest you should accept to the highest they think is possible. You should try to remain within that range as you negotiate with the other party for a settlement or take your claim to court.
Your best chance of getting a high settlement amount is speaking with a lawyer as soon as you can after suffering an accident. While the insurance company responsible for paying for your damages will make a settlement offer, their first offer is likely to be extremely low because they do not want to lose more money than they have to. If you want a just settlement, you will likely need legal help to pursue what you truly deserve.
Q: Why Is a Brandon Personal Injury Lawyer Necessary?
A: If you are considering pursuing a personal injury claim, you may wonder if and why a personal injury lawyer is necessary. You may expect that because you are in the right, you should be able to win your case. Unfortunately, it is not usually so easy.
There are many technicalities to any legal claim that you likely do not know if you have not extensively studied personal injury law. In addition, many insurance companies and other lawyers will try to trick you into admitting things that are not true about how the accident happened or accepting a smaller settlement than you deserve. Plus, you must meet deadlines to pursue your claim.
Contact a Brandon injury attorney if you are ready to pursue a claim against the person who caused your accident and suffering. A lawyer can offer you so much more than just legal advice too. They can also help you find support when you need medical help or transportation. They can handle negotiations for you, so you do not have to stress about one more thing. They will fight to make sure you get the biggest and best settlement possible.
Contact a Brandon Personal Injury Attorney Today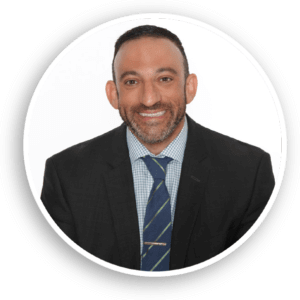 After a personal injury, you suffer a lot of stress and pain as you attempt to recover from your injuries and losses. When it is time to get your life back on track, you do not want to have to do it alone and without guidance. Reach out to a Brandon personal injury lawyer for a free consultation who can help you navigate the legal waters of a personal injury claim to get the justice you deserve. Call 833-552-7274 (833-55-CRASH) or contact us online for your free consultation today!
Emergency Rooms in Brandon, FL
If you suffered a serious injury in Brandon, be sure to get the medical treatment you need at any of the following locations:
HCA Florida Brandon Hospital Emergency Room: 119 Oakfield Dr Ground Floor, Brandon, FL 33511
AdventHealth Brandon ER: 305 E Brandon Blvd, Brandon, FL 33511
TGH Brandon ER: 10740 Palm River Rd Ste 310, Tampa, FL 33619
*Disclaimer – we do not endorse or profit from these companies from having them listed on our website.
Client Testimonial
"AMAZING and understanding attorneys! Did great on my case and I highly recommend Dolman Law Group Accident Injury Lawyers, PA for anyone that has been injured in an accident!"
Rating: 5/5 ⭐⭐⭐⭐⭐
Koralis R.
Jan 2020
Read more reviews on Google!