Located in western Pennsylvania, Pittsburgh is home to several art and history museums and many restaurants, drinking establishments, and shopping experiences. We're legendary for the steel mills that gave their name to our storied football team.
Despite a smaller population than Philadelphia, Pittsburgh has far more traffic-related accidents, which often cause severe injuries and fatalities. The hills, rivers, tunnels, culture, and sports that draw tourists and residents alike can create complicated driving situations that worsen when combined with negligent driving behaviors such as speeding, drunk or distracted driving.
After a car accident in Pittsburgh, you likely have many questions about the personal injury claims process and your eligibility to use this process to seek compensation for your injuries.
An experienced Pittsburgh car accident lawyer from Dolman Law Group Accident Injury Lawyers, PA, can tell you more about this process and provide the information you need to know about Pennsylvania's personal injury claims process.
Why You Need a National Lawyer for a Pittsburgh Car Accident Claim
The Dolman Law Group Accident Injury Lawyers, PA, is based in Florida but is a nationwide law firm serving clients from all over the United States, including those from Pittsburgh. Call us to explore the benefits of working with a national firm with extensive resources and a large legal team that can handle even the most complex cases.
Many years ago, law firms provided face-to-face meetings with clients at their local law offices. However, thanks to technological advances, our team can meet with you via video conference or phone call, making obtaining a free case evaluation much more convenient for those trying to heal from injuries and managing a full schedule of doctors' appointments and other required trips. You can reach us any time of the day or night, simply send us a message or call for a free case evaluation.
The Compensation Available After a Pittsburgh Car Accident
When someone is injured in an accident caused by another party's negligence, they often face financial and psychological impacts. Pennsylvania laws provide a combination fault/no-fault insurance system.
Drivers may choose to obtain a personal injury protection (PIP) policy that will provide them with income replacement and cover medical expenses if an accident hurts them, regardless of fault for the accident.
If they incurred severe injuries or the damage's costs exceeded the policy's limits, they may seek compensation through the at-fault party's auto liability insurance coverage.
Drivers opting out of no-fault insurance coverage or refusing to decide between limited-tort and full-tort coverage will not generally have a PIP policy to seek compensation from and will only have the option of seeking compensation from the at-fault party's insurance. The personal injury claims process involves seeking compensation by filing a claim against the at-fault party's insurance coverage.
The type of compensation you can seek includes:
Medical expenses
Wage loss
Permanent loss of earning capacity
Property damage
Pain and suffering, emotional distress, and other accident-related impacts
In some cases involving an at-fault party who intentionally caused an accident or acted with wanton disregard for the safety of others, punitive damages will also be available. This type of damage is not awarded to the claimant as compensation for the impacts of their injury but as a financial consequence for the at-fault party.
Where Do Accidents Occur in Pittsburgh?
According to Pittsburgh Magazine, most accidents occurring in the city happen at a relatively small number of intersections.
The most dangerous intersections in the area include:
West End Bridge at West Carson Street
McArdle Road at the Liberty Bridge
Saw Mill Run Boulevard at Whited/Colerain
West End Bridge at Route 65 off-ramp
Madison Avenue at East Ohio Street
Mosside Boulevard at Lincoln Highway
Perry Highway at Bradford Drive
McKees Rocks Bridge at Route 65
Penn Avenue at 16th Street
South Dallas Avenue at Penn Avenue
Unfortunately, accidents aren't just relegated to intersections in Pittsburgh. Route 8, one of the most well-traveled roads, poses risks near the Pennsylvania Turnpike, where drivers getting off the freeway in the business district fail to adjust their speeds and pedestrians often cross the road.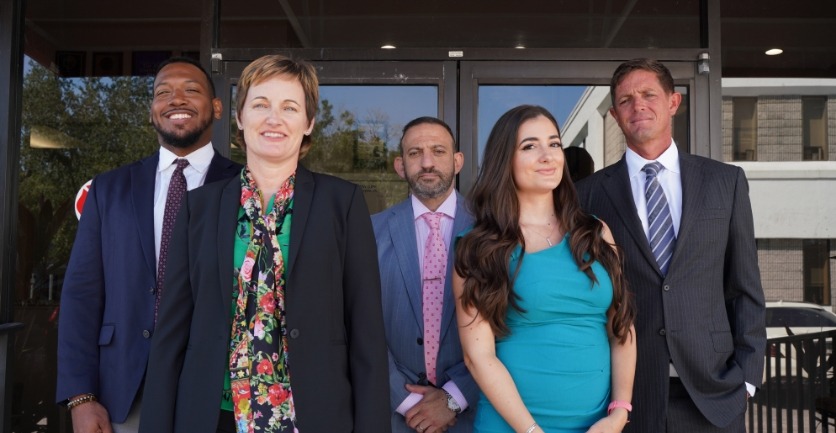 Common Causes of Car Accidents in Pittsburgh and Associated Injuries
One of the traffic hazards identified by Allegheny County is young drivers. In nine years, the county determined that there were more than 100 traffic fatalities involving drivers under 21. Half of these drivers were male, and nearly half of the accidents involved speeding. Occupants in the vehicle were not wearing seat belts in a third of these youth-involved accidents. Fifteen percent of fatal accidents involving this age group also involved drowsy driving, and another 15 percent involved drunk driving. Fourteen percent involved a new or inexperienced driver.
Drunk driving is a common issue for all ages of drivers. However, a report from WESA, Pittsburgh's NPR radio station, notes that the rate of drunk driving arrests in the city has decreased significantly in recent years. However, the article also stated that fewer drunk drivers are not the only explanation for the decrease, as the city's police department has significantly fewer officers to patrol, which would lead to more drunk drivers being arrested.
Other common causes of car accidents in Pittsburgh include:
Speeding: Driving too fast for the conditions of the roadway results in a greater risk of the driver losing control of the vehicle or not having the time to detect hazards and respond to them. Additionally, increased speed makes it difficult to judge a safe gap in traffic in which to enter a roadway and causes a longer stopping distance.
Tailgating: Driving too closely to another vehicle is the most common cause of rear-end accidents, which are the most common two-vehicle accident on U.S. roadways.
Failure to yield: Intersections can be tricky places where several different directional travel lanes move through the same area. The traffic in each of these travel lanes is required to yield the right-of-way to other lanes, and failing to do so commonly causes broadside collisions and other types of accidents.
The injuries associated with car accidents range from minor lacerations to catastrophic injuries such as head or spinal cord injuries, traumatic amputations, severe burns, and broken bones. While seat belts are designed to keep a vehicle's occupants from being ejected in a collision, the seat belt itself can cause injuries such as whiplash, herniated discs, fractured vertebrae, sternum, or ribs, hip injuries, and even damage the internal organs of the abdomen.
Dolman Law Group Accident Injury Lawyers, PA, Can Help You Fight for the Compensation You Need
The personal injury claims process involves filing a claim against the at-fault party's auto liability insurance policy. When the claim is filed, a claims adjuster is assigned to the case and will evaluate the claim to determine whether the insured is liable, whether the policy the claim was filed against covers that type of accident, and how much coverage is owed to the claimant for the expenses and impacts of their injury.
Unfortunately, the claims adjuster will be evaluating the case through the lens of saving the insurance company money rather than the lens of fairly compensating the claimant for their injury. Because of this, claims adjusters commonly use tactics to reduce the value of the claim, such as offering a quick and low settlement with an arbitrary deadline attached to pressure a claimant into accepting it before they've had the opportunity to finish treating their injury and have an attorney establish a value.
An experienced car accident lawyer from Dolman Law Group Accident Injury Lawyers, PA, can handle the legwork of the claim while you focus on healing from your injuries. We can handle communication with the insurance provider on your behalf, gather the evidence and documentation needed to prove the claim and negotiate with the claims adjuster to get them to make a better offer on your case.
If the insurance company doesn't offer fair compensation, our lawyers are quite comfortable in the courtroom. We can file a lawsuit and put the case before a judge or jury to decide.
If you have avoided speaking with an attorney about your case because you don't think you can afford their services, you can breathe a sigh of relief. The contingent fee billing method of Dolman Law Group Accident Injury Lawyers, PA, allows you to wait to pay your attorney until we recover compensation for your claim.
You do not have to pay for our legal services if we don't recover compensation for you. If we obtain compensation for you, we will only receive a percentage of the total award.
What to Do After a Car Accident in Pittsburgh
While the legal team of Dolman Law Group Accident Injury Lawyers, PA, is handling many of the particulars of your case, there are still things you can do to protect the value of your claim.
Any injury-related receipts or bills should be saved and given to your attorney to include in the case's value. You will also want to hold on to other types of medical documentation. While our legal team can obtain this information from your medical providers, there are instances when a document is not provided as requested, and it helps to have an additional copy.
Many car accident claimants use a journal to record important events and the impacts of their injuries. Keeping track of medical appointments can help your attorney determine non-economic damages for inconvenience and other negative quality-of-life impacts you've experienced from the injury. Additionally, you can record your day-to-day pain levels and how you feel after receiving treatments.
One of the most important things a car accident claimant can do to protect the value of their claim is to seek prompt medical treatment for their injuries and comply with their doctor's treatment plan. Simply put, It's much harder to convince an insurance provider to take an injury claim seriously if the claimant is not taking all reasonable actions to fully recover from the injury.
Trust Dolman Law Group Accident Injury Lawyers, PA, for Assistance With Your Pittsburgh Car Accident Claim
Just because your accident happened in Pittsburgh, your choice of an attorney to help you with a personal injury claim is not limited to Pittsburgh attorneys. The legal team at Dolman Law Group Accident Injury Lawyers, PA, is happy to work with local legal counsel to ensure that those who need the assistance of a national law firm have access to our services.
Our founder, Matthew Dolman, knows first-hand the challenges a person injured in a car accident faces, and the aftermath often catches their families in these difficulties. He created the type of law firm he wished his father had access to and built a team of seasoned professionals to fiercely advocate for the rights of the injured fiercely.
If a Pittsburgh car accident injured you, you can easily reach us for a free case evaluation. Our attorneys will answer your questions about your claim and tell you about the services Dolman Law Group Accident Injury Lawyers, PA, can provide you. Contact us online or by calling 833-552-7274 (833-55-CRASH).
Dolman Law Group Accident Injury Lawyers, PA, works with local counsel in any jurisdiction outside Florida to file lawsuits in jurisdictions where we are not licensed. Thus, we will follow each State's ethical rules to ensure a local attorney is involved.