With more than 1,000 fatal accidents and tens of thousands of injury crashes across Pennsylvania each year, car accidents pose a serious problem throughout the area. After a car accident, you may need legal advice as you determine how to manage medical costs, what to do about your injury claim, and even how to determine liability for your accident. Reach out to a Philadelphia car accident lawyer.
At Dolman Law Group Accident Injury Lawyers, PA, we have the information and tools to guide accident victims through their claims. Contact us at 833-552-7274 (833-55-CRASH) to learn more about your rights.
Dolman Law Group Accident Injury Lawyers, PA, Can Help With Your Philadelphia, PA, Car Accident
At Dolman Law Group Accident Injury Lawyers, PA, we have extensive experience managing injury claims of all types. We work with lawyers across the United States to ensure our clients receive legal representation based on their states' laws.
We have won immense awards for our clients for their car accident claims. While our past claim results cannot guarantee the results you will receive as part of your Philadelphia car accident claim, our experienced attorneys will do everything they can to advocate on your behalf. They will walk you through the claim process and provide vital information about your rights at every stage.
Our Lawyers Focus on Maximizing Your Results
All too many personal injury lawyers function as settlement mills: as long as they can get some kind of result, they feel comfortable moving your claim through and going on to the next case. At Dolman Law Group Accident Injury Lawyers, PA, our litigation professionals strive to maximize the results of every client's claim. We want you to get the best possible results so that you can focus on rebuilding your life.
We Have the Financial Resources to Level the Playing Field
Do you need to go up against one of the major insurance companies, including Geico or Allstate? At Dolman Law Group Accident Injury Lawyers, PA, we have the resources to help Philadelphia car accident victims take on these big names in insurance.
We Understand the Challenges You Face
Our firm's origin begins with a story like yours: a car accident, devastating injuries, and the difficulty of getting someone to take notice and provide support. At Dolman Law Group Accident Injury Lawyers, PA, we stand by our clients and ensure they do not feel ignored during the claim process.
Compensation After a Philadelphia Car Accident: What You Need to Know
Pennsylvania drivers must carry a minimum of $5,000 in medical benefits insurance. This no-fault insurance coverage offers compensation when the covered driver, or others covered by the policy based on the vehicle they travel in or their relationship to the covered party, suffers injury in an accident, regardless of who caused the accident. You will typically use your medical benefits coverage to cover the cost of medical treatment related to the accident before you turn to other types of coverage.
However, once you have exceeded the protection of your medical benefits coverage, you may need to pursue compensation for those damages through an injury claim. A Philadelphia car accident injury claim covers the expenses you faced because of your car accident and the non-financial damages you had to deal with because of the accident.
As part of your claim, the attorneys at Dolman Law Group Accident Injury Lawyers, PA, will help you prove:
Medical costs that exceed the value of your medical benefits coverage
Lost income when you had to miss out on time at work because of your accident
Pain and suffering related to the accident
Talk to our experienced personal injury lawyers to better understand what compensation you can expect for your car accident injuries.
Understanding Philadelphia Car Accidents
In Pennsylvania, you have two years after a car accident to file an injury claim. If you allow the statute of limitations to run out after the accident, getting the compensation you deserve can prove much more difficult.
Around 1,230 people die in car accidents each year across Pennsylvania.
Approximately 69,000 people suffer injuries in Pennsylvania car accidents each year.
Around 4,200 of those injuries include serious injuries.
Responding promptly to a car accident in Philadelphia can get the legal assistance you need to maximize your compensation.
Common Causes of Philadelphia Car Accidents
Car accidents can occur for several reasons, often related to driver error.
Distracted driving. Distracted drivers include drivers who take their eyes, attention, or hands away from the task of driving.
Inebriated driving. Drunk drivers have difficulty controlling their vehicles and may engage in risky or unpredictable behaviors that raise the risk of a crash.
Speeding. At high speeds, drivers face a greater overall risk of an accident because they must act faster to control the vehicle, and they can cause worse injuries because the accident has more force behind it.
Ignoring the rules of the road. Traffic signs and signals exist to help drivers avoid accidents. When drivers ignore them, it increases the risk of an accident.
Blind spot collisions. In vehicles with large blind spots, drivers may have a harder time seeing what happens exactly around them.
Dangerous weather. Philadelphia sees an average of 13 inches of snow per year. Ice and snow can increase the risk to drivers, who may struggle to keep the vehicle safely on the road.
Philadelphia Car Accident Injuries
Victims of Philadelphia car accidents may suffer:
Head injuries
Back and neck injuries, including spinal cord damage or herniated discs
Broken bones
Soft tissue injuries
Internal bleeding
Burns
Dealing with a car accident and the recovery process can lead to high medical bills that pose substantial financial challenges for the car accident victim.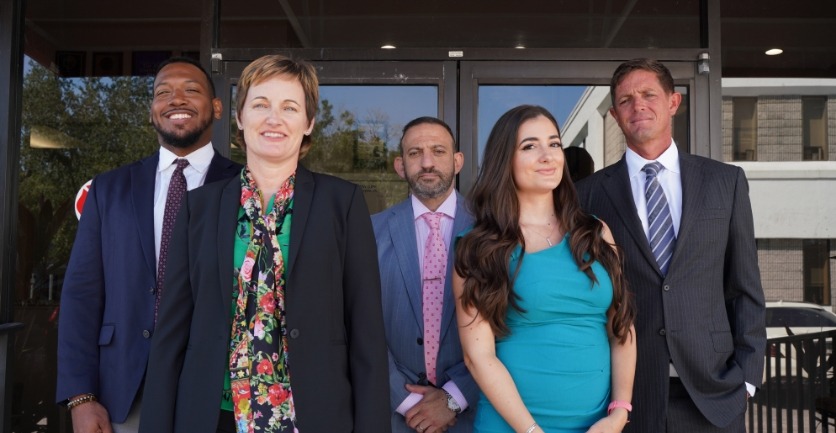 Fighting the Insurance Company After a Philadelphia Car Accident
You may assume that you do not have to worry about the accident claim process as long as the driver that hit you has insurance. Unfortunately, in many cases, insurance companies make the claim process much more difficult than anticipated. Insurance companies often contact accident victims shortly after the car accident to offer a settlement.
That settlement offer may sound great, especially if you have high medical bills starting to roll in. However, if you accept that offer, it may represent only a fraction of your total medical costs, and you cannot go back and pursue additional compensation once you accept the offer.
Insurance companies may also use other tactics to help limit the compensation they pay.
They may deny liability for the accident. Sometimes, insurance companies may even pressure you to accept liability for the accident rather than holding the driver that caused the accident liable.
They may ignore the full extent of your injuries, the suffering they caused, or the treatment you needed for those injuries. You may have to fight to establish the damages you suffered in the accident.
The insurance company may claim that your injuries occurred at a time other than the accident.
The insurance agent may try to trip you up and get you to go back on statements you already made about the accident, its cause, or your injuries.
Dealing with the insurance company alone can leave you frustrated and unsure of how to handle each interaction. At Dolman Law Group Accident Injury Lawyers, PA, our team of experienced attorneys knows the challenges the insurance company can throw your way, and we aim to make it considerably easier for our clients to take on that process.
How to Protect Your Rights Following a Philadelphia Car Accident
Protect your right to compensation if you suffered injuries in a Philadelphia car accident.
Just as you reported the accident and sought medical care for your injuries right after the accident, you need to focus on your next steps.
Follow your medical care provider's instructions carefully. Depending on your injuries, your medical care provider may recommend that you take specific actions, such as attending physical therapy appointments or having certain procedures, to maximize your recovery. Your care provider may also recommend avoiding certain activities since they could interfere with your recovery. Follow those instructions carefully.
Start a record of all medical costs associated with your accident. Make sure you include all your bills, including your co-pays and deductibles. It does not take long for medical bills to get away from you after an accident, and you want a complete record of all your financial losses.
Keep a journal that discusses your recovery and the challenges you have faced along the way. Document your emotions, the highs and lows of the recovery process, and anything else your lawyer notes could influence your claim.
Get in touch with a lawyer as soon as you can. The sooner you contact a lawyer, the sooner a lawyer can start working on your behalf, protecting your rights.
At Dolman Law Group Accident Injury Lawyers, PA, we strive to guide our clients effectively through the claim process, providing the support they need to maximize the claim results.
Philadelphia Car Accident FAQs
How Do I Know Who Bears Liability for My Philadelphia Car Accident?
Liability for a car accident in Philadelphia typically rests with the driver that commits a negligent act that leads to the accident. Negligence can include driving while distracted, driving under the influence, speeding, or engaging in dangerous or reckless behaviors on the road.
If you have questions about who likely caused your accident, especially in cases with disputed liability, consult Dolman Law Group Accident Injury Lawyers, PA, to learn more about your rights.
When Should I Call a Lawyer After a Car Accident in Philadelphia?
You need a lawyer whenever you suffer injuries in a Philadelphia car accident. By working with a lawyer, you can feel much more confident about the outcome of your claim, including the knowledge that you have received the support you need. Get in touch with a lawyer as soon after your accident as possible so that the attorney can start working on your behalf.
I Did Not Realize That I Suffered Injuries Immediately After My Philadelphia Car Accident, and I Did Not Seek Medical Care Until Several Days Later. Can I Still File a Claim?
You can file a claim whenever you suffer injuries in a Philadelphia car accident, even if you did not seek medical attention immediately after the incident. However, you may have a harder time dealing with the insurance company after the car accident if you do not have medical records showing the link between your accident and your injuries.
A lawyer at Dolman Law Group Accident Injury Lawyers, PA, can determine your next steps, including what evidence you may need to establish liability for your car accident.
Contact Dolman Law Group Accident Injury Lawyers, PA
Contact Dolman Law Group Accident Injury Lawyers, PA, at 833-552-7274 (833-55-CRASH), or write to us using our online contact page, and we'll start by offering you a free claim evaluation.
The Dolman Law Group works with local counsel in any jurisdiction outside Florida to file lawsuits in jurisdictions where we are not licensed. Thus, we will follow each State's ethical rules to ensure a local attorney is involved.