With breathtaking scenery, culture, history, and a thriving business culture, North Carolina is an excellent place to live. However, even the best parts of the state pose risks for visitors and residents, including the risk of being injured in a car accident.
Car accidents can result in life-changing or even life-threatening injuries that can leave a person facing many significant costs and psychological impacts. Reach out to a North Carolina Car Accident lawyer.
After a car accident in North Carolina, an experienced lawyer from Dolman Law Group Accident Injury Lawyers, PA, can explain how they can seek compensation for your injury and the services our national legal team can provide you.
Why Trust Our National Firm With Your North Carolina Car Accident Claim?
Some attorneys throughout North Carolina would be happy to speak with you about your claim. However, local attorneys often need more resources than a national firm, including a larger, more powerful team of legal professionals, a network of medical and transportation specialists, and the finances to handle even the most challenging cases.
Fortunately, technological advances have allowed claimants and attorneys to communicate about cases over the phone, online, or video conferencing. This provides a broader choice of law firms you can work with, with the added convenience of hiring and working with an attorney on your claim without leaving your house.
Dolman Law Group Accident Injury Lawyers, PA, has assisted the injured throughout the U.S. for many years.
While no guarantee of success in all claims, we are proud of our case results, including:
$5 million in compensation for a client who suffered burn injuries in a car accident.
$1,875,000 for a client who suffered a neck injury and a traumatic brain injury in a car accident in which liability was disputed.
$1,580,000 for a client who suffered two herniated discs impinging on the spinal cord in an auto accident.
The Dolman Law Group Accident Injury Lawyers, PA, works with local counsel in any jurisdiction outside Florida to file lawsuits in jurisdictions where we are not licensed. Thus, we will follow each state's ethical rules to ensure a local attorney is involved. For more information about the services we can provide you as you seek compensation for injuries sustained in a North Carolina car accident, contact us online or by phone for a free case evaluation.
How Much Is a Car Accident Claim Worth?
North Carolina is a tort state. As explained by CarInsurance.com, this means drivers must compensate those they harm because of their negligent driving.
If the at-fault party's insurance provider fails to adequately compensate the claim, the claimant can file a lawsuit in civil court and prove liability there to receive compensation.
The type of expenses and impacts that can be compensated through a North Carolina car accident claim include:
All costs associated with medically treating the injury.
Income loss when the claimant was too injured to work.
Loss of earning capacity if the claimant's injuries are permanent and impair their ability to earn an income in the future.
Property damage to the claimant's vehicle.
Physical pain and suffering, emotional distress, inconvenience, loss of enjoyment of life, and other psychological impacts.
Because every car accident claim involves many unique facts, a claimant cannot ask for an average amount. Instead, the claimant's attorney must consider several factors when valuing their claim, including insurance availability, the injury's severity, and even the recklessness exhibited by the at-fault party that led to the crash.
In some North Carolina car accident cases in which the accident resulted from the at-fault party's fraud, malice, or willful or wanton conduct, punitive damages will also be available for the claimant. Punitive damages are not meant to compensate the claimant for injury but to punish a defendant for their egregious conduct.
Where Do Car Accidents Most Commonly Occur in North Carolina?
According to information provided by the North Carolina Department of Transportation (NCDOT), car accidents occur in every city in the state. Many areas only see one or two accidents a year, some see dozens, and some cities see hundreds or thousands of accidents.
Some of the North Carolina cities where car accidents are most likely to occur include:
Charlotte, with more than 32,000 accidents a year, including nearly 15,400 injury crashes.
Raleigh, with around 15,500 accidents in a year and about 6,450 involving injuries.
Greensboro, with approximately 9,200 accidents a year, including nearly 5,900 injury crashes.
Durham, with around 8,200 accidents, nearly 3,200 involving injuries.
Winston-Salem, where there are almost 7,900 accidents a year, including more than 3,200 injury crashes.
A study from MoneyGeek of fatal crashes that occurred over two recent years revealed that the deadliest roads in the state include:
Cliffdale Road, from Beverly Drive to Landsdowne Road, Fayetteville, where ten fatal accidents occurred during the study period.
I-77 from South Mint Street to Exit 5, Charlotte, which was the site of 7 fatal accidents in two years.
1-77 from Exit 25 to Exit 19A, Huntersville/Charlotte, where seven fatal accidents occurred during the time studied.
I-485 from Exit 26 to Exit 21, Charlotte, featured six fatal accidents over the study period.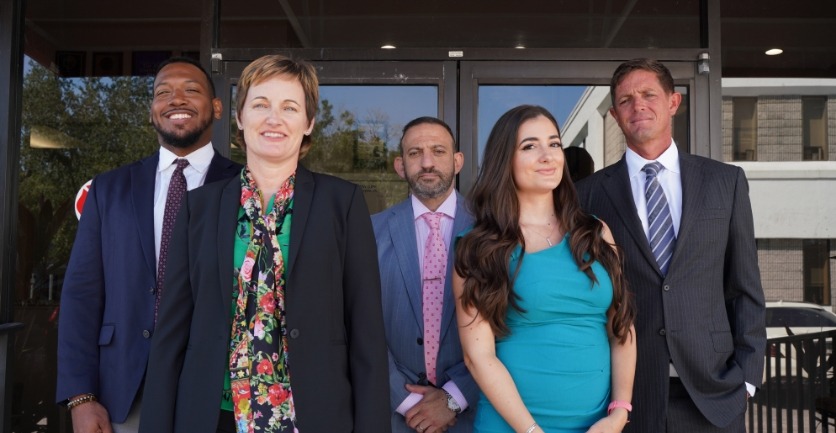 Types of Car Accidents and the Injuries They Cause
Many car accidents occur on North Carolina roadways due to negligent driving behaviors such as speeding, distracted driving, driving under the influence of alcohol or drugs, failure to yield, tailgating, improper passing, and much more.
Some of the common accident types involving two (or more) motor vehicles include:
Head-on collisions: These particularly deadly accidents send the front of one vehicle into the front of another. Head-on collisions are most commonly the result of wrong-way driving.
Broadside (T-bone) accidents: T-bone crashes are one of the most common types of accidents in an intersection and involve the front of one vehicle colliding with the side of another.
Rear-end accidents: These common accidents involve the front of one vehicle colliding with the rear of another. Tailgating is a common cause of rear-end collisions.
Sideswipe accidents: A sideswipe occurs when the side of one vehicle collides with the side of another vehicle. Sideswipes are often the result of improper passing and merging in which a driver fails to check their blind spot before entering a travel lane.
Chain reaction crashes: This type of incident generally begins with an accident involving two vehicles but ultimately can involve many more, as other drivers are unable to stop in time to avoid colliding with vehicles involved in the initial accident or the force of the initial accident pushes one of the vehicles involved into other cars or lanes of traffic.
Car accidents are some of the most common causes of catastrophic injuries (permanent and disabling), such as traumatic brain injuries, spinal cord injuries, traumatic limb amputations, and severe burns. Other common injuries associated with car accidents include damage to the spinal vertebrae and discs, injuries to the soft tissues of the neck and back, bone fractures, and internal injuries.
You Don't Have to Fight the Insurance Company Alone
While many people regard hiring an attorney to help you file a claim after an accident as a convenient option, the insurance companies who compensate these claims on behalf of their insured make having an attorney crucial to the success of the claim.
Insurance companies stay in business by selling policies, not paying out on claims, and they use claims adjusters to evaluate the claim and ensure that the insurance company only pays what it must.
A claims adjuster can employ several tactics to reduce the claim's value. Some of the more common tactics include:
Offering a low settlement quickly after the accident that features an arbitrary deadline to pressure you into settling the claim before you even had the opportunity to speak with an attorney or understand the value of their claim.
Asking you to release your entire medical history so the adjuster can properly evaluate the claim. The adjuster doesn't need to see the claimant's entire medical history, and they're only asking so they can look for pre-existing conditions and reduce their settlement offer.
Deliberately delaying communication with you about your claim.
Asking you to provide a recorded statement, which the adjuster will compare to statements you made at the accident scene. They will use any discrepancies to dispute liability.
A car accident lawyer from Dolman Law Group Accident Injury Lawyers, PA, can manage all communication with the insurance company to provide the necessary information while protecting the claim's value from insurance company tactics.
Our attorneys can negotiate with the claims adjuster to recover the highest settlement possible for the claim. If the insurance company fails to fairly compensate the claim, our attorneys are experienced litigators who are comfortable and experienced with fighting for their clients in the courtroom.
What Can You Do to Protect Your Claim's Value?
One of the many benefits of having an attorney and their legal team on your side is that they will take care of the complex, time-consuming tasks in the claim so you can focus on your physical recovery.
However, you can protect the value of your claim by:
Obtaining medical treatment for your injury and complying with your doctor's treatment plan. This offers an opportunity for a better recovery and helps show the insurance provider that you've taken your injury seriously, and they should, too.
Retaining all information related to your accident, including the accident report, bills and receipts, and even diagnostic information from your doctor, and ensuring that your legal team has copies of these documents.
Responding promptly to all requests for information from your legal team so the progress can continue on your case.
Keep a journal of your daily pain levels, your scheduled medical appointments, and the impacts of your injury that you have noticed during your daily activities. This information can be helpful when the time comes for your attorney to establish a value for your claim.
Trust Dolman Law Group Accident Injury Lawyers, PA, With Your North Carolina Car Accident Claim
Being represented by a national law firm during the North Carolina car accident claims process provides more resources to your case. The legal team at Dolman Law Group Accident Injury Lawyers, PA, works with attorneys in your local area so you receive the help you need when you need it.
Personal attention is essential to our clients no matter how far they are from our nearest office location, and we aim to deliver the service you expect by promptly returning phone calls, being available 24/7 if you need to reach us, and not charging you for our services until there is compensation received on your claim.
For a free case evaluation with a legal team member of Dolman Law Group Accident Injury Lawyers, PA, message us online or call us at (833) 552-7274.