More than 10 million people live in Michigan, and millions more travel to the state each year to enjoy its natural attractions, sports events, and cultural offerings. However, the residents and visitors often fill up our roads, and drivers commonly exhibit unsafe behaviors, operating their vehicles too fast for conditions or while they're distracted or impaired by alcohol and drugs. They don't always stop when they're legally required to yield the right-of-way, and these and other acts of carelessness or recklessness can lead to car accidents that injure other people.
Suppose you've been injured due to the negligence of another driver. In that case, you can seek compensation for the expenses and impacts incurred due to the accident through Michigan's personal injury claims process.
An experienced Michigan car accident lawyer from Dolman Law Group Accident Injury Lawyers, PA, can help you understand this process, determine if you can file a claim, and provide more information on the services our legal team can provide to assist you.
Why Trust Dolman Law Group Accident Injury Lawyers, PA, With Your Michigan Car Accident Claim?
If dozens of car accident lawyers in Michigan can help you with your claim, why trust Dolman Law Group Accident Injury Lawyers, PA? Because there are several benefits to having a national law firm, including a greater network of legal professionals and the resources necessary to handle even the most challenging claims.
When receiving compensation for your injuries and moving forward following a traumatic accident, you need experience and resources.
Dolman Law Group Accident Injury Lawyers, PA, has helped more than 40,000 people obtain the compensation they need after being injured in an accident caused by someone else's carelessness or recklessness. We have garnered more than $400 million in settlements on behalf of our clients and have built a reputation as aggressive litigators.
In years past, when someone needed legal services—much like other types of services—they were typically bound to use local providers simply for the ability to meet with those providers face to face. As the pandemic taught us, face-to-face meetings aren't always possible or prudent. However, technology means improved long-distance communication, including phone calls, emails, text messages, and even video conferencing, so you can obtain legal help from an attorney outside your local area without leaving your home's privacy.
Getting a free case evaluation from an experienced car accident lawyer from Dolman Law Group Accident Injury Lawyers, PA, is as easy as dialing our toll-free number or sending us a message online.
Dolman Law Group Accident Injury Lawyers, PA, works with local counsel in any jurisdiction outside Florida to file lawsuits in jurisdictions where we are not licensed. Thus, we will follow each state's ethical rules to ensure a local attorney is involved.
The Type of Compensation Available for Car Accident Claimants in Michigan
Car accident claimants in Michigan can seek compensation for the expenses they incurred due to the accident. This type of compensation is known as economic damages. It includes monetary costs for items such as medical treatment, repair or replacement of the vehicle they were driving when the accident occurred, the wages they lost when they were too injured to work, and even the future loss of income likely due to permanent and disabling injuries.
Claimants can also seek compensation for the impacts the accident causes on their quality of life, such as the physical pain and suffering they experienced due to their injury, the emotional distress that accompanies traumatic experiences, the inconvenience of frequent medical appointments, and much more.
Many people injured in an accident want to know how much their case is worth. There is no "average" value of a Michigan car accident claim. Instead, there are unique accidents with unique details.
Some of the factors that an experienced car accident lawyer from Dolman Law Group Accident Injury Lawyers, PA, will consider when establishing the value of a Michigan car accident claim are the availability of insurance coverage to provide compensation, the severity and permanence of the injury, and even the level of negligence that caused the accident to occur in the first place.
Where Are Accidents Most Likely to Occur in Michigan?
According to the Michigan Traffic Crash Reporting System, more than 250,000 car accidents occur on public roads throughout the state yearly, and more than 70,000 people are injured.
The counties in Michigan with the highest number of motor vehicle accidents include:
Wayne County, with more than 50,000 motor vehicle accidents a year.
Oakland County, where there are around 30,000 car accidents each year.
Macomb County, which experiences nearly 22,000 car accidents in a year.
Kent County, with around 20,000 accidents a year.
Genesee County, with more than 10,500 crashes a year.
Car accidents are most common in the late afternoon and early evening hours, and October and November are the most common times for these accidents.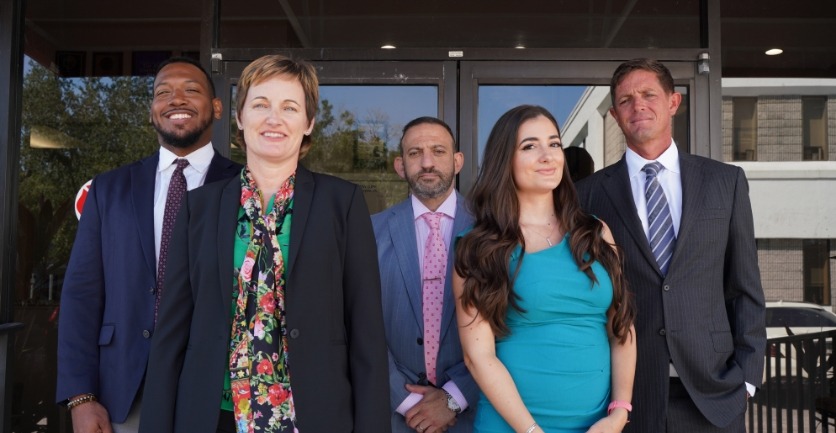 The Types of Injuries Commonly Sustained in Car Accidents
There are many causes of Michigan car accidents, from a person failing to properly maintain their vehicle for winter driving conditions to dangerous driving behaviors such as alcohol-impaired driving, speeding, driving while drowsy or distracted, or failing to yield the right-of-way at red lights or stop signs.
Car accidents can cause:
Catastrophic injuries include those involving the brain or spinal cord, traumatic limb amputations, and loss of a primary sense such as vision or hearing. Catastrophic injuries present a high likelihood—simply based on the part of the body that was injured—of creating permanent disabilities that will impair the sufferer's ability to earn an income in the future.
Seat belt-related injuries, including bone fractures to the collarbone, sternum, or ribs, damage to the soft tissues, spinal vertebrae, or discs in the back or neck, and hip injuries, and damage to internal organs in the abdomen as a result of the pressure placed on the body by the seat belt during the accident. Seat belts have significantly reduced front-seat passenger deaths and disabling injuries over the years, with occupants having an 85 percent survival rate in car accidents if restrained versus a 15 percent survival rate if unrestrained.
Severe burns caused by exposure to chemicals used to power vehicles and flames.
Broken legs or arms from the impact of the collision.
Deep bruises and lacerations.
Car accidents involving more than one vehicle include:
Head-on collisions
Broadside (T-bone) accidents
Sideswipe accidents
Chain-reaction crashes involving more than two vehicles
Rollovers
Fighting the Insurance Company for Your Compensation
Michigan is a no-fault state for car accidents. This doesn't mean that fault doesn't matter when a car accident occurs.
All drivers who register their vehicle in the state must purchase personal injury protection (PIP) or qualified health insurance, or enroll in Medicaid to pay for medical expenses associated with car accident injuries, regardless of fault. PIP also covers other economic costs of car accident injuries, including wage loss and replacement services.
To file a claim against an at-fault driver's auto liability insurance coverage to seek recovery of an expanded level of expenses and impacts incurred in the accident, the claimant must meet at least one of the following conditions:
They suffered severe impairment of bodily function, permanent disfigurement, or death.
The claimant was a non-resident of Michigan whose vehicle was registered in another state.
The accident occurred in another state.
The at-fault driver bears at least 50 percent fault for the accident, and the claimant has incurred expenses and impacts that are not covered by PIP or other types of insurance they have.
After filing a personal injury claim against another party's insurance company, the insurance company should pay the claim.
Unfortunately, insurance companies aren't in business to pay claims but to collect premiums from the policies they've sold. Because of this, they will often attempt to devalue or even eliminate the claim through several well-known tactics designed to exploit the lack of knowledge most people have about what insurance companies are required to do.
If an insurance company fails to pay the claim outright or resolve it through a negotiated settlement with the claimant, it can be filed as a legal complaint (lawsuit) in civil court.
The deadline for doing so is three years from the accident. Insurance companies often resolve claims through settlements, as they are typically less time-consuming, expensive, or uncertain than litigation. However, they make the process challenging, and an experienced lawyer is essential in providing services to help you obtain the compensation you need.
What Do You Do if a Car Accident Injures You?
Car accident lawyers can provide many services to assist claimants through the personal injury claims process. They can answer legal questions about the claim and provide information through a free case evaluation to determine liability and available insurance resources. They can evaluate the claim, gather evidence and documentation needed to prove liability and justify the claim's value, negotiate a settlement, file a lawsuit, and even present the case in court.
However, there are several things that claimants can do to help protect their claim's value during this process, including:
Hiring an experienced car accident attorney, as the process is usually overwhelming to attempt alone. Car accident lawyers have a legal team to help them gather the evidence and documentation needed and education and experience that helps them understand the requirements of the process.
Providing the attorney with any evidence about their cases, such as an official accident report, receipts, bills for accident-related expenses, photos from the accident scene, or medical documentation about the injury.
Complying with their doctor's treatment plan, not only to have the best opportunity for physical recovery but also to show the insurance provider(s) that they have taken actions to mitigate their own damages by obtaining needed medical care.
Journaling about their day-to-day pain levels, the frequency of their medical appointments, and other information about the impacts of their injury on their quality of life that the attorney can consider when evaluating the claim.
Not posting about the case on social media, even if the posts are set to private, as this information can be requested and ordered to be provided to the at-fault party's insurer and attorney if a lawsuit is filed.
Did a Car Accident in Michigan Injure You? Contact Us
Driver negligence injures tens of thousands of people each year on Michigan's roads, and these injuries can cost a fortune to treat and can alter the course of the sufferer's life.
The legal team at Dolman Law Group Accident Injury Lawyers, PA, understands the type of expenses and impacts these injuries can cause. We are dedicated to helping the injured to obtain the compensation they need. We pride ourselves on providing personalized services for clients regardless of the state where they live and where their claim has been filed, and we can be reached any time of the day or night.
Learn more about the personal injury claims process and have your case evaluated for free by the Dolman Law Group Accident Injury Lawyers, PA, legal team. Contact us by filling out our online contact form or calling 833-552-7274 (833-55-CRASH).