The central metropolitan area and most populated city in Indiana is a cross-section of many well-traveled interstates, highways, and city roads. The interstates bring in commuters from within the state and across state lines, commercial trucks, and visitors passing through the area.
An Indianapolis car accident wreaks havoc on the roads and causes damage to a victim with significant implications. A crash can raise many challenges for you, including painful injuries and costly damages, including medical bills, repair bills, and other losses.
An Indianapolis car accident lawyer can calculate your losses and fight for the compensation you deserve through an automobile insurance claim or lawsuit.
At Dolman Law Group Accident Injury Lawyers, PA, we offer free case consultations for car accident victims that suffer injury or damages due to the actions of a negligent driver.
Following an Indianapolis Motor Vehicle Crash, Contact Dolman Law Group Accident Injury Lawyers, PA
Our team of attorneys at Dolman Law Group Accident Injury Lawyers, PA, understand the challenges facing car accident victims when they incur damages and injuries after a crash. We represent clients nationwide and within Indianapolis that are victims of car accidents that occur because of the negligence of a driver or another party.
We can manage your insurance claim and negotiate a settlement with the insurer. If we can't settle your claim, we can file a lawsuit. Our lawyers have decades of experience handling personal injury claims, including car accidents, and pursuing compensation for our clients.
Our Results
We have assisted many clients in reaching successful outcomes as victims of car accidents. Our lawyers fearlessly take on the big insurance companies and fervently protect our clients as we work to get the maximum compensation possible.
Examples of successful results of Dolman Law Group Accident Injury Lawyers, PA:
$5,000,000 in damages for a car accident victim with serious burn injuries
$3,850,000 in compensation for a victim of a semi-truck accident
$1,875,000 in compensation for a car accident victim who suffered spinal cord injuries
Compensation Available After an Indianapolis Car Accident
A car accident attorney with our team can evaluate your case to identify your damages and value them accordingly.
Compensation for damages after a car crash varies from victim to victim. Many factors come into consideration when valuing the damages a victim incurs in a motor vehicle accident. Understanding your damages is one of the initial steps necessary when preparing to file a claim or lawsuit against the parties responsible.
To demand compensation, you must first calculate those damages. Once you establish your losses, you can make decisions regarding potential negotiations and settlement offers with the help of your car accident lawyer.
Common damages included in a car accident claim are:
Medical expenses
Income losses
Future expenses for medical care or lost income
Property damage
Wrongful death
Indianapolis Motor Vehicle Accident Statistics
Many major interstates and roads converge in Indianapolis. Significant traffic passes through at any given moment. Car accidents are common along Indianapolis streets, with many occurring on major interstates.
In one year, there are nearly 39,000 victims of motor vehicle accidents that suffer nonfatal injuries in Indiana and another 896 fatalities. Marion County, which encompasses Indianapolis and surrounding areas, accounts for over 28,000 motor vehicle accidents.
High-risk roads for car accidents in the Indianapolis area include:
I-70
I-74
I-465
I-65
I-69
I-865
How Do Most Indianapolis Car Accidents Happen?
You want to know why your car accident occurred. A car accident claim must scour an accident scene to get to the bottom of who caused it.
Insurance companies make fault determinations considering the evidence before them. Some evidence an insurer may review includes the police report, witness testimony, and other physical evidence. Police reports can weigh heavily on an insurance company's decision, but it is not the only determinant. It is not uncommon for additional evidence to come out following a car accident that may change a fault determination.
A car accident attorney can investigate the accident and determine fault for your injuries.
To prove fault for your injuries, you must provide evidence that a party acted negligently. The victim or plaintiff in a case must show who caused their injuries and how. Many actions can amount to negligence based on the events leading up to the crash and the evidence in the case.
Common examples of negligence in car accidents can include:
Driving while under the influence. Drugs and alcohol affect a driver's ability to operate their vehicle and endanger the lives of everyone surrounding them on the road. If you are in an accident with a drunk driver, their negligence gives you the right to pursue compensation for your damages.
Fatigued driving. A tired driver is just as dangerous as a drunk driver. Fatigue can set in for anyone, although it is most pervasive in commercial drivers who spend long hours on the road. If a driver falls asleep behind the wheel, it is likely to cause the vehicle to lose complete control.
Distracted driving. Any distraction that takes a driver's eyes or concentration from the road can lead to a devastating car crash. Driver distractions are rampant and distracted driving poses a continued danger to the public traveling on the roadways of Indianapolis.
Speeding. Excess speed makes it more difficult for a driver to recognize problems ahead or to stop in an emergency. When drivers violate the speed limit, they can cause collisions with other vehicles.
Violating traffic signs or traffic laws. Traffic laws and traffic signs keep traffic running smoothly and safely. Any driver who fails to follow the rules of the road and then causes an accident is likely negligent and responsible for the damages they cause to others.
Aggressive or reckless driving. Road rage and reckless drivers that tailgate, make sudden lane changes, or brake abruptly can cause a car accident at any time. These behaviors are likely negligence and may give you the right to compensation after a crash.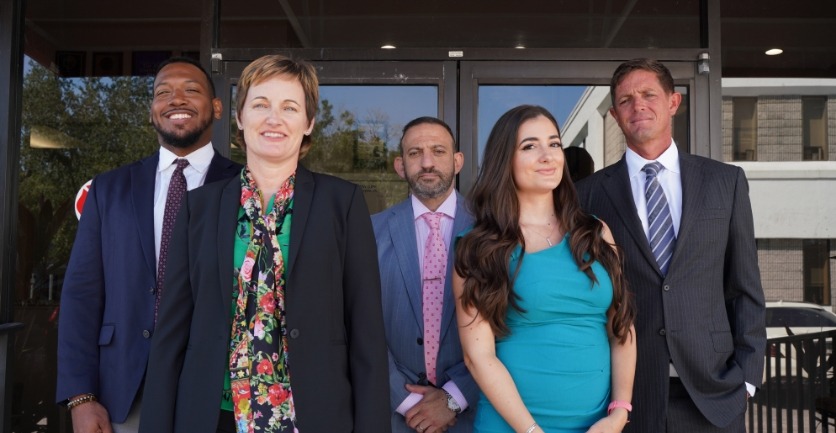 What Injuries Can a Victim Sustain Because of a Car Accident?
Motor vehicle accidents have common injuries that can occur to victims suffering the jolting impact of a crash. An occupant in a vehicle can experience a wide range of injuries during a crash.
Car accident factors that could affect the severity of the injuries you sustain include where you sat, any secondary impacts, your prior health and physical state, the speed of the vehicles, the size of the vehicles, and whether the airbags deployed.
Injuries can cause pain and other symptoms that affect not only how you feel but how you act and how you function. These enduring symptoms of an injury can cause you to miss work, miss out on opportunities, and miss out on enjoying your day-to-day life and routine.
Injuries to car accident victims may include:
Traumatic brain injuries
Other facial or head injuries
Neck, back, or spinal cord injuries
Broken bones or dislocations
Crush injuries
Lacerations
Burns
Loss of limb
Internal injuries
Soft tissue injuries
Catastrophic injuries
Challenges with Car Accident Insurance Claims
A car accident insurance claim may seem like a routine process that any victim can accomplish independently. Unfortunately, that is not the case. Insurers have an unfair and clear advantage when processing claims from victims that do not have legal representation.
If victims do not know their rights and the extent of the losses, they may accept settlements for far less than their cases are worth.
Our car accident lawyers know your rights and how to fight for compensation based on the evidence in the case and laws in the state. By hiring an Indianapolis car accident attorney, you can allow them to handle a claim from filing to resolution.
Often, a car accident attorney working for you can reach a successful settlement that accounts for your damages after a crash. If a lawyer cannot reach an agreeable settlement that reflects the value of your claim, then they may suggest filing a lawsuit on your behalf.
What Should a Victim Do After an Indianapolis Crash?
You may feel agitated and impatient following a crash. After all, in an instant, a car accident can upend your life, changing your focus and future. If you suffer serious injuries, you may be in limbo, unsure of what will happen and how or if you will heal. Feeling overwhelmed and uncertain after a car crash is common, but you do not need to deal with the aftermath alone. There are things you can do to help yourself and your case.
Contact Us to Speak with a Car Accident Lawyer
A car accident attorney can provide the insight you need to give you peace of mind and guidance on what is possible with your claim and case.
Contact us at Dolman Law Group Accident Injury Lawyers, PA, to discuss your rights in a car accident case. By calling us in the immediate days following a crash, we can step in from the outset of the claim and case to give you the best possible advantage and legal advice as you go through each step of the claims process.
Stick to Your Medical Plan
When a doctor provides you with a plan for treatment in light of your injuries, you should continue the plan per their advice. Insurers look into all aspects of a case, including a victim's maximum possible recovery and whether you are taking action to reach that threshold. By continuing your treatment and complying with all doctor's visits, you help your health and compensation claim.
Create a Record of Evidence
Any papers, information, records, or communications may be evidence that can help your case. Collect any evidence you come across and set aside for your next meeting with your lawyer. Additionally, you can create a personal record that allows you to jot down essential details about the accident, after the accident, and during your recovery. This record can help you reflect and remember details you may otherwise forget when speaking about the claim or case in the future.
Dolman Law Group Accident Injury Lawyers, PA, in Indianapolis for Your Car Accident Needs
If you are a crash victim in Indianapolis or the surrounding communities, contact us at 833-552-7274 (833-55-CRASH) for your free case consultation. We can discuss your case and answer questions about your rights and the compensation available in your case.
The Dolman Law Group works with local counsel in any jurisdiction outside Florida for the purpose of filing lawsuits in jurisdictions wherein we are not licensed. Thus, we will follow each State's ethical rules to ensure a local attorney is involved.