Cape Coral Auto Accident Attorneys
You were heading to Publix to stock up for the upcoming weekend's festivities. As you are traveling along Veterans Parkway, a vehicle is coming through the intersection of Gleason Parkway. Signals change, you proceed, and the next thing you know, your car is facing the wrong way, and you are uncertain what happened.
If you were injured in a car accident anywhere in Cape Coral, you should seek immediate medical attention. Once doctors treat your injuries, immediately contact a Cape Coral car accident attorney at Dolman Law Group Accident Injury Lawyers, PA, to find out what steps you should take next.
Table of Contents
Experience Matters When Filing a Cape Coral Accident Claim
When you suffer an injury through no fault of your own, you should not bear the financial consequences. Your family is facing economic uncertainty, you know the accident was not your fault, and the doctor has told you that you will be unable to return to work for at least six weeks.
You can contact us and schedule a free, no-obligation consultation. We have experience handling all types of car accident claims in Cape Coral, and we are here to help ensure that you are treated fairly by the insurance company.
While our past successes do not always translate into future success, our performance record shows that we fight tirelessly for our clients. We believe every car accident victim has the right to have someone serving as a strong advocate on their behalf.
Some of the recent settlements we have been able to secure include:
A car accident resulting in burn injuries - $5 million
An auto accident resulting in two herniated discs impinging on the spinal cord - $1.58 million
A car accident caused a subdural hematoma along with a rotator cuff shoulder injury - $750,000
We have several offices across the area, and you can schedule a visit to the office closest to you, or you can schedule a virtual appointment today. When you put our experience to work for you, your focus can be where it needs to be, on regaining your physical health and strength following a car accident.
Dolman Law Group Accident Injury Lawyers, PA, have legal professionals across Florida who have a reputation for using zealous advocacy on behalf of their injured clients. Our attorneys have experience handling even the most complicated accident injury claims. You can benefit from that experience by calling our offices today and requesting a free case evaluation.
Contact Our Award-Winning Attorneys Today
If you or a loved one suffered an injury in a Cape Coral car accident, you need to make sure that you have a full understanding of your legal rights under Florida law. Contact Dolman Law Group Accident Injury Lawyers, PA by calling our office. You can also reach us by filling out our online contact form or calling any of our local offices. Let us show you how having a strong advocate on your team can make a difference.
Compensation Following a Cape Coral Car Accident
Victims of a Cape Coral car accident often are uncertain what their accident injuries may be worth in a settlement.
The Dolman Law Group can help a victim seek:
Reimbursement for all medical expenses related to the injury
Damage to your vehicle
Wages lost while recovering from your injury
Pain and suffering
Reimbursement for personal items damaged during the crash
Every car accident is different, so it would be wise to reach out to an experienced car accident attorney. Even when the circumstances of the accident are the same, every victim's loss may vary because of the many variables involved. Contacting an experienced Cape Coral car accident attorney can help you better understand what rights and options you have to ensure you are not suffering a financial setback because of your injuries.
Dolman Law Group Accident Injury Lawyers, PA, will listen to your case and can help you with the negotiations required to help you secure the best possible settlement for your injuries.
Cape Coral Ideal Place to Live But Potentially Dangerous
Cape Coral is home to more than 30 parks and facilities managed by the Parks and Recreation Department. These include the 27,000 square-foot Eagle Skate Park, Four Freedoms Park, Four Mile Cove Ecological Preserve, Rotary Park, and Yacht Club Community Park. The area often deals with families looking for a place to spend time with their children, tourists in the area, and college students looking for a place to escape school challenges.
This poses unique challenges for those attempting to get around the city or enjoy the many activities in the area. Area drivers should know that Veterans Memorial Parkway and Santa Barbara Boulevard is a dangerous intersection.
With more than 14,000 roadway accidents reported in Lee County during one recent year, there is little doubt that caution is in order. During this same year, there were 12 reported fatalities and 5,508 injuries because of these accidents. No matter how careful you are, if you are one of the 209,576 people who live in Cape Coral, you could find yourself in the emergency room wondering how the car accident happened.
Cape Coral Car Accidents and Injuries
No two car accidents are the same. The speed at which cars are traveling, the size of the vehicles involved, and the type of accident will all play a significant role in determining how seriously a victim is injured.
Some of the most common car accidents include:
Rear-end accidents - Many people pass off a rear-end accident as a mere fender bender. However, victims can suffer severe injuries following these accidents. These accidents can occur when one person stops at a light and someone fails to stop behind them, or a speeding car strikes another in front of them.
Sideswipe accidents - On four-lane highways, such as Veterans Memorial Parkway, drivers are vying for space, trying to avoid other cars, and watching for exits. When someone fails to pay attention to a car in the other lane, they may strike the vehicle and cause it to spin out of control resulting in serious injuries.
Head-on collisions - Few things more terrifying than seeing a car careening towards you at high speed and knowing there is nothing you can do to get out of their way safely. When someone crosses their lane, the resulting head-on collisions pose all types of dangers to others on the roadway.
These are only a few accidents that occur on Cape Coral roadways.
A victim could suffer:
Broken or fractured bones
Crushing injuries
Internal injuries
Head and neck injuries
Traumatic brain injuries
Back and spinal cord injuries
It is easy to see how these injuries could be life-altering or even life-threatening. No car accident victim should ever avoid seeking medical attention following an accident, even if they believe they are not seriously injured. Often, it takes a full medical workup to determine whether a victim has suffered injuries in a Cape Coral car accident.

Working With an Attorney to Fight the Insurance Company
Florida law mandates all drivers who operate on the roadways have insurance coverage. Florida requires no-fault coverage, so each driver must file with their insurer following an accident. This insurance does not pay a victim for their full losses, only a percentage of them. This can also create a problem when the victim's injuries require ongoing medical care that exceeds their policy limits.
Florida allows an accident victim to seek compensation from the at-fault party if they meet certain criteria. The standard set is called "serious" injury, but the definition of a serious injury may vary depending on who you are discussing and the limits of your claim.
A Cape Coral car accident victim should contact Dolman Law Group Accident Injury Lawyers, PA because insurance companies are never easy to negotiate with. They will do anything possible to protect their profits, including telling you that your policy does not have sufficient coverage.
Before you decide to negotiate with an insurer on your own, you should contact our offices and speak with one of our experienced lawyers. We have experience handling all types of car accident claims and understand how to work with insurance companies.
We can also help you avoid some of the common pitfalls associated with dealing with insurers, including:
Offers of fast settlements which leave you on the hook for more money
Telling you they require recorded statements or specific documents before processing a claim
Insisting they do not have liability for your injury or claim
If your legal team from Dolman Law Group Accident Injury Lawyers, PA, cannot get the insurance company to negotiate in good faith, we are prepared to handle your case in court. Insurers will do everything to run out the clock so you do not have time to file a lawsuit.
Steps After an Accident to Bolster Your Claim
We know that after a car accident, it may feel like you have no control over the events which seem to be coming at you from every corner. There is good news, though, because there are several things you can do to help your legal team make your case stronger.
Some of the things you can do include:
Keeping a good journal - Taking the time to document your daily activities or inability to perform daily activities and your pain levels can help us show the impact of your injuries on your day-to-day life.
Keep records of receipts - Medical bills, including bills for prescription drugs, medical equipment which may be necessary, and receipts for transportation to and from doctor appointments, can help bolster your claim.
Gather information - Gather any available photos from the scene of your accident, request a copy of the police report, and write your recap of the accident.
Follow doctor's orders - In the days and weeks following your injury, follow the orders given to you by your medical care team. Make sure you attend all follow-up visits, take all prescriptions as ordered, and perform any recommended exercises to regain strength.
When you meet with your legal team at Dolman Law Group Accident Injury Lawyers, PA, be sure to bring any available documentation regarding the accident, your medical care, and your financial losses. This will help us establish the amount of a claim you need for financial recovery.
There are some myths about working with a lawyer after an accident that you should be aware of, including:
Too expensive - In most cases, having an attorney serve as your advocate during the claims and negotiation process is worth the legal fees you will pay. Remember, the consultation with an attorney is free, and unless we successfully obtain a settlement, you will not be paying for our legal services.
Lose control of my claim - An attorney cannot accept or deny a settlement offer without your approval. With Dolman Law Group, you will always know where your case stands, what offers they make, and our recommendations. We do not treat our clients as just another case. Your case matters to us.
It takes too long - Unless an insurance company denies your claim or is not negotiating in good faith, having an attorney involved does not change the time frame for setting a Cape Coral car accident claim.
Contact an Experienced Cape Coral Car Accident Lawyer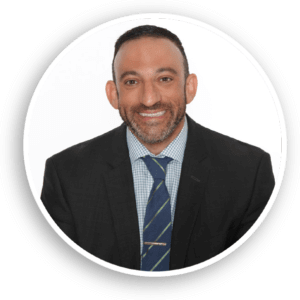 If you or a loved one was one of the more than 8,000 people who suffered an injury on Lee County roadways, then you need the help of an experienced lawyer. Cape Coral has many great features, but bad and irresponsible drivers make the roads dangerous for everyone.
With offices across both Florida coasts, you can easily reach Dolman Law Group Accident Injury Lawyers, PA, at (727) 451-6900 or contact us using our online contact page. We can meet virtually or in one of our conveniently located offices to help you better understand your legal rights and options.