​What Are the Top Questions to Ask Your Property Damage Attorney?
Did a storm or another unforeseen event damage your vehicle, home, business, or other property? Are you struggling to cover the costs of repairs? Does the damage prevent you from getting to work, continuing business operations, or living on your property? Depending on your coverage, you might have an insurance property damage claim. You'll likely discover, however, that getting the insurer to pay the money it owes you often requires help from an experienced insurance attorney. Insurance companies that cover automobiles, homes, and other properties are responsible for paying for claims their policies cover. Unfortunately, one of the easiest ways for insurers to maximize their profits is to minimize and reject claims, even if they're valid. To get the money deserve from an uncooperative insurance company, the best thing you can do for your claim is to hire a
property damage attorney
to represent you. This blog explores some of the top questions to ask as you search for the right property damage lawyer to handle your claim.
Why Should I Hire a Lawyer?
Property law is particularly complicated, especially when it comes to insurance claims. Many property damage cases begin as insurance claims but ultimately end up in court, where it is never a good idea to represent yourself. Insurance corporations typically have deep pockets and employ highly experienced defense lawyers, putting claimants at a severe disadvantage. Of course, there may be ways to solve your issue without having to file a lawsuit and litigate in court, and a knowledgeable insurance attorney can review and discuss all of your options. Your lawyer can also help you with out-of-court matters, such as gathering evidence, handling claim paperwork, and
negotiating with the insurance company
. All the while, they can prepare your claim as though it will go to trial, so you can be ready to pull the trigger on a lawsuit if and whenever it becomes necessary. When you speak with a prospective attorney or law firm, ask whether and why they believe legal representation is appropriate for your case. If they manage your claim incorrectly, you could lose considerable money to out-of-pocket repair costs, business interruptions, or other losses. A good lawyer can clearly articulate why your unique case stands to benefit from their expertise. It's also a good idea to ask a potential attorney what they expect the outcome or timeline of your case to be. In their response, look for an honest answer rather than one that sounds like something they think you want to hear. You'll want to know how to manage expectations for your claim and whether you can trust your lawyer to tell it like it is. If they promise a specific resolution date or outcome, run the other way.
How Long Have You Been In Practice?
Experience is no guarantee of success, but the length of time an attorney has been practicing impacts their level of familiarity with the law. A significant amount of first-hand experience is essential for property damage lawyers, who need to understand insurance companies' tactics to deny, delay, or minimize claims and how to get the most from their client's policies. Many newer attorneys advertise property damage litigation services with low costs and attractive promises. Nevertheless, these professionals often lack the real-world understanding necessary to get the best results for their clients. When you interview prospective attorneys, do not hesitate to ask them how long they have practiced law and how much experience they have in this area. You might also want to ask whether they have any specialized knowledge or training that may be relevant to your situation. The answers you receive to these questions will indicate how well-equipped a given lawyer is to handle your claim.
Have You Handled Other Cases Like Mine Before?
An attorney who knows their way around the property laws in your state is great, but an attorney who has handled similar cases is even better. Be sure to ask any lawyer you speak with whether they have previously handled cases that were like yours in one or more ways. And if they have, ask how many such cases they have handled and what kind of results they obtained. Ideally, you'll want to hear that the attorney, or their firm has managed multiple cases with aspects that closely mirror your own. Listen for familiar details in their case descriptions and evidence of successful settlement agreements or trial verdicts. You may also consider asking about their typical clients to learn whether, for instance, they have a history of representing corporate interests or individuals with financial circumstances that substantially differ from yours. You should feel confident that this attorney will know how to develop an intelligent legal strategy and pursue the best outcome possible for your unique claim. Don't be afraid to ask additional probing questions or request details until you are sure you have found the right person to represent you.
What Happens If the Insurance Company Acts in Bad Faith?
Insurance companies
have legal and ethical obligations to handle claims in good faith by investigating covered events promptly, communicating with claimants clearly, and making reasonable settlement offers. Unfortunately, many carriers prioritize profits over integrity, choosing to engage in bad faith insurance practices like:
Delaying investigations, communication responses, or claim determinations
Conducting inadequate investigations or demanding irrelevant documentation
Providing "lowball" settlement offers that do not accurately reflect claim values
Issuing partial or complete denials of valid claims without reasonable justification
Refusing to provide claimants with appropriate claim documents or guidance
Deliberately misrepresenting factual evidence or using proof from biased sources
Claiming that the terms or deductible for a particular policy have changed suddenly
Unreasonably delaying payment for approved claims
Whether or not you suspect you are the victim of
bad faith insurance
practices, you want to be sure you have an attorney who will recognize these underhanded tactics and help you fight back if needed. When you interview a potential lawyer, ask them about their experience with insurance providers acting in bad faith and what happens if this type of issue arises in your case. A seasoned insurance claims attorney will likely have witnessed bad faith insurance practices at some point in their career, but some will respond to these scenarios differently than others. Make sure the attorney you choose describes an approach that aligns with how aggressive and expeditious you want your case to be.
Do You Have Trial Experience?
Most people resolve their
property damage claims
out of court. Most end in a settlement between the policyholder and insurer because both parties will typically want to avoid the hassle and expense of going to trial. However, sometimes the only way to show the insurance company that you mean business is to file a lawsuit. Not all attorneys have trial experience, and not every lawyer wants to litigate their cases in court. To get the most from your property damage claim, you'll likely want to hire someone who is not afraid to take your case as far as necessary to recover what the insurer owes you. When you speak with a prospective attorney, ask them about their track record of successful verdicts as well as what settlements they've recovered. You'll want to know more about their ability to litigate cases and win in court before deciding to hire them.
What Is Your Approach to Communication and Representation?
Effective communication is one of a lawyer's most essential skills. If you can't communicate with your lawyer consistently and effectively, you are extremely unlikely to secure the results you want. With this in mind, ask potential attorneys how they will let you know what is happening with your case from moment to moment. Some attorneys schedule regular phone calls, some send email updates, and some have proprietary case tracking apps. Whatever the case, make sure you know when and how to expect updates on your claim status and that you are happy with how this arrangement sounds. Additionally, keep in mind that you will likely have various questions crop up throughout the process of preparing, filing, and resolving your claim. You should know how to get in touch with your attorney to ask these questions as they arise, so ask what to expect from prospective lawyers regarding how they handle ad hoc communiqués. You'll also want to know how the attorney will approach any communications they handle on your behalf since they represent you personally. Feeling comfortable with how your lawyer interacts with other parties and represents your values is essential. To that end, ask them how they intend to speak on your behalf and whether they will collaborate with you when planning third-party communications. You are the best resource your lawyer has for your case, so you should play as active a role as you are comfortable with.
How Much Are Your Legal Fees and How Will You Bill Me?
When you hire a property damage lawyer, you already have plenty of financial concerns. Not only have you experienced costly destruction to or loss of your property, but you may also incur incidental costs from loss of use, business interruptions, and more. In times like these, it's necessary to understand the costs of taking legal action and where your money will go if you choose to hire a lawyer. When you speak with an attorney, be upfront about any financial concerns or reservations you have. You want to know about all potential expenses associated with your claim, including investigation costs, filing fees, and legal fees. You can also ask about the types of payment plans the lawyer offers, such as flat fees or contingency fee arrangements.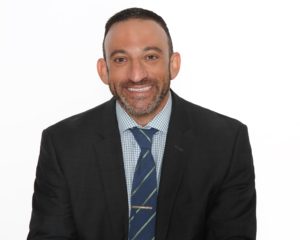 Many property damage law firms, take cases on a contingency fee basis. In this arrangement, you pay nothing upfront to have your attorney begin work on your case. They also cover all legal, investigative, and administrative costs associated with the claim as they arise. If your win your case, the money for these expenses will come from your settlement, as will the legal fees. Your lawyer will deduct the agreed-upon percentage directly from the settlement money they recover for you. And, if they do not recover compensation for your claim, you'll pay nothing in legal fees, so you never have to worry about out-of-pocket expenses or surprise charges. Asking these questions can give you an idea of whether a prospective lawyer is the right fit for your property damage case, and you can rest easier knowing you have the right person and firm in your corner. With so much on the line, you do not want to put your trust in an apathetic or inexperienced attorney. Make sure to explain your situation in detail and ask the right questions to be sure the lawyer you choose can handle your case.