Unexpected fires often wreak havoc on homes and homeowners, damaging building structures, ruining personal belongings, and causing life-changing injuries. The cost of repairing this damage is often no less life-altering than the damage itself.
If you're like most property owners, your home or other real estate holdings are your most valuable assets, and you have an insurance policy to cover them in case of unfortunate events like fires. When we file a claim, we expect our insurance providers to pay for losses covered by the terms of our policies. Yet every year, far too many claimants suffer the disappointment of having a valid claim denied by their insurance provider.
Here at Dolman Law Group Accident Injury Lawyers, PA, our Florida fire damage lawyers are proud to defend the interests of property owners like you. We provide empathetic and effective representation in our pursuit of fair compensation for property damage losses. We can help you, too. Contact us for a free consultation and learn more about our firm and services.
Why Choose Dolman Law Group Accident Injury Lawyers, PA?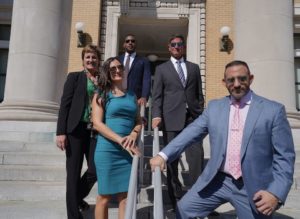 If your Florida home sustained fire damage, you need a knowledgeable local attorney who can help you protect your most significant investment. You can count on the team at Dolman Law Group to give you the resources and guidance you need to demand fair compensation for your loss.
Our Florida property damage lawyers have more than 120 years of combined legal experience in numerous practice areas. Since 2004, we have worked tirelessly to champion the rights of injury and property damage victims across the U.S. Over those nearly 20 years of service, our team has secured millions of dollars in settlement payouts and trial verdicts for clients like you.
Thanks to our relentless advocacy and strong track record of successful case results, our firm has earned nationwide recognition from insurance companies and other law firms. When insurance providers see that our attorneys are handling a case, they know better than to try bullying or lowballing our clients. That's because we have a reputation as excellent strategists and negotiators, and the big insurance corporations realize we will not settle for less than our clients deserve.
Of course, our firm offers much more than an impressive resumé. We pride ourselves on the personalized and compassionate attention we offer every person whose case we take. We will listen to your story, carefully review your situation, and get to understand your specific goals. Doing so allows our attorneys to craft a tailored approach to your unique case.
We understand you already have lots on your plate as you deal with home restoration projects, find a temporary place to stay, and possibly even recover from painful burn injuries. We want to help lift this burden from your shoulders by handling every aspect of your legal case on your behalf. You should not have to deal with the demanding and time-consuming aspects of pursuing a claim yourself. Instead, you should have the time and energy to focus on your home, family, and future.
Our firm has more than a dozen locations throughout the state of Florida, including convenient offices in Clearwater, St. Petersburg, Tampa, New Port Richey, Miami, Doral, Orlando, Aventura, Boca Raton, Fort Lauderdale, Bradenton, Jacksonville, Largo, Tallahassee, Cocoa Beach, and Palm Harbor. We are happy to meet with you in person whenever you wish to speak with a Florida property damage attorney.
If you prefer, we can also discuss your case remotely via phone or video conference. No matter where or when property damage affects your Florida home, our team is there to help. When you're ready to speak to a trusted attorney about your case, don't hesitate to contact us for a free initial claim evaluation.
How Much Is My Florida Fire Damage Case Worth?
Your homeowners', renters', or commercial insurance policy should cover the cost of fire damage to your property. The compensation you receive from a successful property damage insurance claim can help you pay for repairs, replacements, and restoration services for your home or business and any property that sustained damage in the fire.
In most property insurance policies, fire is a covered peril or named peril, which means the policy explicitly covers property damage from fires. Covered events should include wildfires, kitchen fires, and other accidental house fires. As long as you did not cause a fire deliberately, your insurance policy's "property loss" and "contents coverage" provisions should cover your home and personal belongings.
Remember that these types of insurance coverage are separate from your general liability insurance, which typically does not cover fire damage. Liability insurance protects you when someone else sues you because they got hurt or sustained losses on your property.
Depending on the terms of your policy, a property damage insurance claim following a structural fire in Florida could provide you with compensation for the following losses:
Repair costs for damage to your shingles, skylights, windows, and solar arrays
Repair costs for damage to siding, stucco, walls, ceilings, and hardwood floors
Replacement costs for furniture, carpeting, and other floor coverings in the home
Repair or replacement costs for large structures, such as roofs and foundations
The costs of smoke and odor abatement projects and other restoration services
The costs of repairing or replacing damaged landscaping or outdoor structures
The costs of finding a hotel or other temporary accommodations, if the fire damage renders your home unfit for habitation
Business losses, if you lawfully conduct business from out of your home
Medical expenses you incur due to injuries from the fire, heat, or smoke
Every fire damage case is unique, and there is no way to estimate the value of your specific claim without carefully reviewing your situation.
However, you can get a rough idea of how much your case value could change by considering:
The fair market value of your home or other real property, which is the land you own plus any buildings, improvements, or fixtures permanently attached to it
The monetary value of any personal property that sustained damage in the fire
The nature, extent, and location of the damage that occurred due to the fire
The estimated cost of repairs needed to fix the fire damage to your home and restore the property to its original condition
How long you vacate your home for repairs, if it is uninhabitable at any point
The coverage limits of your particular policy
The Florida attorneys of Dolman Law Group are deeply familiar with state property damage laws and the unique complexities of fire damage cases. Let us help you prove to your insurance company that your property sustained damage in a covered event and that it owes you compensation for your losses.
Fire Damage Statistics
Residential and commercial fires are a serious danger in Florida and across the country, one that costs innocent people their lives and burns through billions of dollars of property annually. Many begin inside the home due to unattended flames, unsafe cooking practices, defective appliances, and even holiday décor.
Let's review some statistics that illustrate how common and destructive fires are throughout the U.S.:
According to the Insurance Information Institute, there were 486,500 structure fires in 20201, contributing to $12.7 billion in losses.
Among those reported fire incidents, 361,000 affected residential homes, which sustained a combined $8.9 billion in property damage.
That same year, 125,500 non-residential property fires caused $3.6 billion in damage, and 208,500 vehicle fires caused $2.2 billion in damage.
Types, Causes, and Consequences of Fires in Florida
While many may think of fire as a single, fearsome force of nature, it's important to remember that fires come in all shapes and sizes. The National Fire Protection Association (NFPA), an advocacy group that has worked to reduce the threat of fires since the late 19th Century, classifies fires based on their fuel source.
The five major types of fires that affect properties in Florida include:
Class A (Ordinary) Fires: Class A fires, also called "ordinary fires," are the most common type. A Class A fire occurs when ordinary combustible materials like wood, papers, and fabrics catch fire. These fires can spread quickly and cause extraordinary damage when flammable materials are plentiful.
Class B (Liquid and Gas) Fires: Class B fires occur when flammable liquids or gasses ignite. Common types of flammable liquids in the home include paint, petroleum fuel, propane gas, and butane gas.
Class C (Electrical) Fires: Class C fires occur when electrical wiring or devices emit sparks and ignite combustible materials. Electrical fires are especially common in older properties with shoddy wiring and properties that require space heaters for warmth. Some electrical fires also result from unsafe home power tools and appliances.
Class D (Metallic) Fires: Combustible metals are not common in residential properties, but many cars contain metals like magnesium, titanium, sodium, and potassium that can start Class D fires. If a garage or carport ignites during a house fire, the metal components contained within vehicles can add fuel to the flames.
Class K (Cooking) Fires: Class K fires are similar to Class B fires, except they specifically occur when cooking liquids catch fire. Everyday substances that contribute to Class K fires include cooking grease, animal fats, and vegetable oil. Class K fires are common and spread rapidly, making them highly dangerous.
According to the NFPA some of the most common causes of house fires in the United States include:
Home appliances and electrical devices that generate heat, such as stoves, clothes dryers, computers, and fans
Space heaters, which cause only three percent of residential heating fires but account for more than 40 percent of fatal heating fires in residential settings
Unattended candles and other open flames
Holiday decorations like menorahs and hot twinkle lights on dry Christmas trees
Defective electrical systems with loose circuits, frayed wires, or poor grounding
Negligent smoking habits like smoking in bed or placing hot ash in the garbage
Leaking sources of natural gas, propane, and combustible household chemicals
Unsupervised kids playing with matches, stove burners, and other flame sources
Unattended barbecue grills and other cooking fires, which cause more than half of all residential building fires in the U.S.
Intentional fires, such as those in fireplaces or fire pits, that grow out of control
Wildfires, both those caused by humans and natural phenomena like lightning
A fire can damage a home in several ways. The most obvious type of damage is "primary" fire damage, which is the damage from the actual flames that leave structures scorched, charred, or destroyed entirely.
However, homeowners who file property damage claims in Florida should also keep in mind the secondary types of fire damage that can occur, including:
Heat damage: The extreme heat of a house fire can damage structures and personal belongings that escape direct contact with flames. Heat damage can leave cracks, holes, and other defects in your property, which could serve as access points for rain and water intrusion in the future.
Smoke damage: When home fires burn for long periods, smoke can penetrate deep into walls, carpets, fabrics, and other porous materials. Smoke damage often leaves interior surfaces discolored and smelly. Lingering odors are often tough to remove, but property owners must address odors from smoke damage since they can present health risks to occupants.
Soot damage: Many property fires leave a fine covering of soot and ash on most surfaces and items in the home. Property owners commonly deal with the fallout of soot damage to walls, furniture, and personal effects after a fire.
Plumbing damage: Some homes have plumbing systems primarily made from plastics like PVC instead of metal. Plastic pipes can melt when they come into contact with fire, ruining plumbing systems and releasing toxic gas into the air.
Water damage: Firefighters must often unleash vast amounts of water to extinguish a property fire. While doing so is necessary to put out the blaze and prevent it from spreading, it can also significantly damage the property.
Mold damage: Mold damage can occur after a fire in two ways. First, mold can flourish in the damp environment of a home waterlogged by fire suppression efforts. Second, mold can grow when fire damage creates structural defects that allow water intrusion.
Wildfires: A Growing Concern in Florida
When many people think of natural disasters in Florida, they picture hurricanes, floods, and other water-related phenomena. But due to multiple environmental factors, including a changing climate, the risk of fires is increasing here in the Sunshine State.
According to recent reporting from the New York Times, Florida is currently the state with the most properties that are at least one percent at risk for wildfire damage, with nearly 200,000 such properties statewide. A one percent risk might not sound too bad, but experts note that the risk compounds over time. Over the 30 years of a standard mortgage, that one percent risk balloons to 26 percent.
The report suggests that nearly 4 million Florida properties—more than 40 percent of the state's property stock—have at least a 0.03 percent risk of wildfire damage in the coming year and a one percent risk over the next three decades. And more than one in ten Florida properties have at least a six percent likelihood of wildfire damage over the next 30 years.
Among Florida's 67 counties, three counties in the west central Tampa Bay area reportedly have the most properties at risk for wildfire damage. First is Polk County, followed closely by Pasco and Hillsborough Counties. There are 335,100 at-risk properties in Polk County, 21,500 at-risk properties in Pasco County, and 198,200 at-risk properties in Hillsborough County.
What to Do When Your Florida Property Sustains Fire Damage
Avoid trying to handle a fire damage claim by yourself. However, you can take several important steps after a property fire to protect your rights and get a head start on your legal case.
First, if you have not done so already, be sure to seek medical attention. Many fires cause burns, inhalation injuries, and other health problems that can worsen without proper treatment. Your doctor can examine your condition, diagnose and document any injuries or illnesses you have, and prescribe an appropriate treatment plan.
Next, to develop and strengthen your fire damage claim:
Obtain any photos or video footage showing what your real and personal property looked like before the fire occurred.
Take new photos or videos of your real and personal property after the fire damage occurred, then store both sets of images in a secure location.
Write down a complete list of all the structures, furnishings, and personal items that sustained fire damage, plus the estimated value of each.
Note the exact date and time when the fire occurred, if you know it.
Retain damaged items until an appraiser or adjuster comes to inspect them.
Politely request statements from any eyewitnesses who saw the fire occur.
Keep track of property repair estimates, invoices, purchase receipts, and other documentation of your fire damage-related expenses and financial losses.
Accompany inspectors and appraisers who come to your home. Pay attention to anything they notice and ask questions about the nature of the damage.
Create a list of every individual and organization you communicate with about your fire damage claim, when the communication takes place, the names of any people who speak with you, and the purpose of each interaction.
Do what you can to prevent further damage to your property by throwing tarps over structural gaps or cracks and ventilating smoke-damaged rooms.
Filing Insurance Claims for Fire Damage in Florida
When fire damage affects your home or business, you should be able to simply file a claim with your insurance provider to obtain coverage for your repair costs. If your policy includes medical payments (MedPay) coverage, you could also seek compensation for burns and other fire-related injuries up to the policy limits. However, you should know that policyholders often struggle to get their insurance providers to pay them the full compensation they need.
Insurance companies are for-profit businesses, meaning your provider's primary goal is to keep as much money as possible. And unfortunately for you as a claimant, insurers tend to devote lots of energy to denying responsibility and minimizing claim payouts. These companies have corporate lawyers who write vague terms and loopholes into policy agreements, giving insurance adjusters plenty of opportunities to maximize profits by denying claims and minimizing payouts.
If your insurance provider unfairly denies or undervalues your fire damage claim, you should immediately contact a Florida property damage lawyer. Unless you are well-versed in Florida's insurance and property damage laws, you will likely struggle to stand up to these big corporations on your own. And if the insurance company acted in bad faith in handling your claim, you might have grounds for a lawsuit. The property damage attorneys at Dolman Law Group can help you fight back against underhanded insurance industry tactics and demand the compensation you deserve.
Florida's Property Insurance Reform Law
If your Florida home or business sustained damage in a fire, you should understand how certain state laws could apply to your case. Specifically, a recently implemented property insurance reform law established new regulations for property damage claimants.
Among other changes, the law decreased the time you have to file a property damage claim in Florida. Previously, you had three years from the date when the damage occurred to file your claim. But as of July 1, 2021, you have only two years. If you wish to make a supplemental claim because you discover new damage from the same incident, you have three years. Importantly, the new law has not altered the five-year deadline for claims based on breach of contract. In other words, you still have five years to sue over your provider's bad faith denial of your claim.
In most cases, the damage done by a fire is immediately apparent. However, this new rule could affect homeowners who do not initially file a claim over seemingly small fires that cause damage that slowly worsens over time.
Fire Damage FAQs
Below are some no-nonsense answers to our most frequently asked questions about fire damage claims in Florida.
When Do I Need to Notify My Insurance Provider of a Fire?
Most insurance policies have a clause that requires the policyholder to inform their provider of a covered event in a timely manner. What counts as timely can vary from provider to provider, but generally, you should contact yours within 72 hours of a fire. If you do not, your insurer might deny your claim.
How Long Does My Insurer Have to Approve or Deny My Claim?
In Florida, an insurer must acknowledge a policyholder's claim within 14 days of receiving it, at which point they should also provide the policyholder with proof-of-loss forms and other instructions needed to process the claim. The insurer then has 14 days after receiving the proof-of-loss form to begin conducting an investigation, and they must conduct any physical inspections of the covered property within 45 days.
Your insurer should decide to accept or deny your claim within 30 days of receiving your proof-of-loss form. If it does not, you should contact an experienced property damage attorney immediately.
When Can I Begin to Repair My Property?
You might, understandably, want to begin repairs to your property as soon as possible after a fire, but you should think twice before you get started. It's certainly a good idea to take measures to prevent additional damage—in fact, your policy likely requires it. Most homeowners' insurance policies have a "duty to mitigate damage" clause that compels policyholders to take reasonable steps to prevent the damage from worsening and becoming more expensive to repair.
However, engaging in large-scale DIY efforts could make matters worse and possibly hurt your legal claim. If you attempt to use household cleaning agents to remove soot, ash, or smoke damage, residue from the fire can actually sink even deeper into the affected materials. That's why it's better to work with professional restoration technicians who have the appropriate equipment and cleaning agents to do things properly. Remember to save your bills, as your insurer should reimburse you for these expenses.
How Long Does It Take to Repair or Restore Fire-Damaged Properties?
The amount of time it will take to repair or restore your property can vary considerably depending on the location and extent of the fire damage. Restoring a large property that sustained extensive fire damage could take months, whereas restoration projects for smaller properties with minimal fire damage might conclude in a matter of days.
How Will I Know If My Insurance Policy Covers a Fire Damage Event?
Most homeowners', renters', and commercial property insurance policies cover fire damage up to the specified limits. You can review the specific terms of your property insurance policy to see precisely what it covers. If you don't have a copy of your policy handy, you can contact your insurance provider and request one.
When you review your policy, the best place to start is the declarations page, which gives you a basic overview of any events the policy should cover. If you need help understanding any policy provisions, consider contacting your insurance provider or a knowledgeable attorney for clarification.
Does My Insurance Policy Cover Temporary Living Expenses?
In some cases, you might need to relocate temporarily while your property is uninhabitable or undergoing repairs after a fire. Fortunately, many property insurance policies offer temporary housing reimbursement for such occasions.
How long your insurance provider will cover reasonable expenses for temporary accommodations depends on your policy. Many policies will pay for a year of temporary housing benefits of a value up to a certain percentage of your total coverage.
Remember that unforeseen delays are common during property repairs, renovations, and rebuilds. It's a good idea to speak with your insurance provider early on in the process to determine how long they expect things to take and exactly how much coverage is available.
If you have reason to believe that you might need temporary accommodations for longer than your policy will cover them, raise the issue with your provider or an attorney right away. In some cases, the insurance company might agree to extend your benefits period or direct you to alternative resources.
When Should I Hire a Property Damage Lawyer after a Property Fire?
Some property owners can recover the compensation necessary to fix their fire damage with minimal fuss. Unfortunately, not everyone is so lucky. If you do not receive full value for your claim or the insurance company denies your claim entirely, you should speak to a property damage lawyer immediately.
If you attempt to take on the insurance company on your own, you could lose a lot more than your spare time. Once you accept an insurance settlement offer, you can't go back and ask for more money later on, so it's critical to get things right the first time. The best way to do so is to have a trusted lawyer handling your case from day one.
Contact a Florida Fire Damage Lawyer Now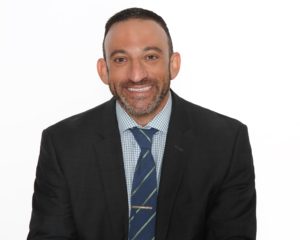 If your insurance provider has denied your fire damage claim or offered you an insufficient settlement, contact the Florida fire damage lawyers at Dolman Law Group Accident Injury Lawyers, PA, at (727) 451-6900. Insurance companies are notorious for finding ways to avoid paying legitimate claims, and our team has seen it all.
When you hire our property damage lawyers, you can rest assured that your fire damage case is in capable hands. We aren't afraid to take on big insurance companies and demand fair compensation on your behalf. Contact our firm today for a free consultation session with an experienced Florida fire damage lawyer.