What Is the Difference Between an Attorney and a Lawyer?
The words lawyer and attorney often interchangeably describe an individual who is licensed to practice law and provides legal services on behalf of his or her clients. Are the words really synonymous, however?
Technically, no. While a lawyer and an attorney have similar education requirements and job experiences, and one can even also be the other, there is a distinction between the two terms. Read on for more information on the difference between an attorney and a lawyer.
Attorney versus Lawyer
Is the difference between lawyer and attorney a big one? For most people, no. In fact, unless you're in law school, preparing for your state bar exam, or you are an attorney, you are safe to use the words interchangeably without offending another lawyer (or a Bar association!). Here is a look at the terms and what they mean.
What Is a Lawyer?
A lawyer is trained in the law and has obtained the required education to practice law, but does not necessarily represent clients in court. Instead, lawyers provide legal advice to clients and can assist them with the preparation of legal documents. The education required for an individual to become a lawyer includes about four full-time years of undergraduate studies, along with about three years of law school and successful completion of the state's written bar exam in each state where the professional wishes to practice law.
Some of the circumstances in which lawyer would technically be the appropriate term to use include:
When you refer to the legal professional who assisted you in drawing up a will or developing a trust for your loved ones as an estate lawyer.
When you seek guidance from a legal professional about setting up or maintaining a corporation.
When you seek advice from a legal professional about a tax issue and ask for a tax attorney.
When you need an immigration lawyer to apply for citizenship, visas, green cards, or when seeking asylum.
When you need a legal professional to draw up a prenuptial agreement and you ask a family lawyer to provide these services.
When you need advice regarding the proper procedures for completing and filing a legal document.
You need a legal professional to assist you with protecting your intellectual property through a trademark, copyright, or patent so you seek the services of an intellectual property lawyer.
What Is an Attorney?
The term attorney is short for attorney-at-law. Like lawyers, attorneys must attend law school, obtain a law degree, and pass the written bar exam to practice. However, unlike lawyers, attorneys often represent their clients in court.
You would rely on the services of an attorney if you are:
In either a criminal or civil case that a court is trying.
You are seeking representation in a claim against the Internal Revenue Service (IRS).
You want to negotiate compensation after an accident involving injuries or property damage.
You need representation in a divorce proceeding or custody dispute.
You have an immigration matter that you need to contest or defend in court.
You have either filed a medical malpractice lawsuit or a patient is suing you for medical malpractice.
While all attorneys in the U.S. are lawyers, as they have completed the requirements to earn that title, not all lawyers are attorneys because some of them do not practice law in court. The key distinction between lawyers and attorneys is how they use their degree. Many legal professionals who have obtained the requisite education prefer the word "attorney" as it denotes an additional level of services that they provide their clients.
Other Terms for Similar Legal Professionals
Attorney and lawyer aren't the only terms for a legal professional who has obtained a law degree and serves clients either inside or out of the courtroom.
Other common terms for legal professionals include:
Solicitor: Professionals who practice law in the United Kingdom and several other countries use this term. While solicitors generally offer services for their clients outside of court, they can occasionally make a court appearance, particularly in the lower courts.
Barrister: Like solicitor, barrister describes legal professionals in the United Kingdom and other parts of the world. Barristers, however, generally represent clients in court, particularly in complex cases.
Esquire: Commonly abbreviated as Esq., esquire is an honorary title given to someone who has obtained a law degree and has passed the state bar exam.
Advocate: While the term means different things in different countries, the term "advocate" in the U.S. is used interchangeably with the words attorney and lawyer.
Counsel: This term refers to someone who gives legal advice. It usually refers to someone who has been trained in law but works in-house for an organization or corporation.
In the U.S., the preference for the term lawyer or attorney is often regional, with one term more common in certain areas than others. However, in Canada, England, or Australia, if you were to request the assistance of an attorney, the individual you speak with may not understand what you are saying, because those regions do not use "attorney."
Why It Matters
If you are looking for a legal professional that can represent you in court, you need an experienced attorney. This can be confusing, however, as even trial attorneys refer to themselves as lawyers. One sure-fire way to ensure that you are consulting with the right legal professional is to have a free case evaluation where you can meet with them and ask about their education or experience.
Whether Lawyer or Attorney, You Can Trust One With Your Case
At most law firms, we use both the term "lawyer" and "attorney" to describe associates. In either case, hiring the knowledgeable professionals at a law firm ensures that you have someone working on your case who has a law degree, has passed the state bar, has obtained the experience needed to handle cases like yours, and is fully qualified to help you seek compensation for your injury through either a negotiated settlement or litigation.
Your average legal professional is equally comfortable with both of these processes, focused far more on obtaining much-needed compensation for clients than on their title.
If you were injured by someone else's careless or reckless actions, a legal advocate can provide:
Guidance regarding your legal options and answers to the questions you have about your case during your free, no-obligation case evaluation.
A determination of all sources of liability and all insurance resources that can be accessed to provide compensation to you. Remember that the amount of insurance the at-fault party has is one of the most important factors that can impact the value of your case. This is because insurance pays compensation in most personal injury cases. While you can sue an uninsured person and even obtain a judgment in your favor, you may have trouble collecting your judgment if the at-fault party can't come up with that much money out-of-pocket.
A valuation of your case that is based on the expenses you have incurred because of your injury as well as the impacts to your quality of life that you have experienced since becoming injured. Some of the most common expenses and impacts that individuals seek compensation for include medical expenses, lost wages, loss of future earning capacity, property damage (such as repairing or replacing a car you were driving when you got into an accident), physical pain and suffering resulting from both the injury as well as any complicated or particularly painful treatments that are required, emotional distress, and loss of the enjoyment of life.
Negotiations with the at-fault party's insurance provider in an attempt to garner a fair settlement offer on your behalf. These negotiations generally begin when your attorney sends a demand package to the insurance provider seeking the full value of your case. Upon receipt of this demand package, the insurance provider has three choices: 1) They can approve the claim as submitted. 2) They can reject the claim outright. This generally occurs when there is a discrepancy as to who caused the accident or when the at-fault party let his or her insurance lapse and the carrier is no longer responsible for providing liability coverage. 3) The insurance provider can make an initial settlement offer. Often, these initial offers are far below what you need. Negotiations continue until they reach a settlement that both parties can agree to. At some point, when you and your attorney decide that these negotiations have gone on long enough without a fair settlement offer, your lawyer may file a personal injury lawsuit in court.
The timely filing of your personal injury claim in court. Time is the crucial factor with this service, as all states have time limits for filing personal injury claims. If you miss the statutory deadline for filing your claim, you generally cannot seek compensation for your injuries through the courts.
The collection of evidence and witness testimony to prove your case. Many times, discovery will provide crucial evidence from the defendant. This is also when your attorney can depose witnesses to obtain information from the defendant's witnesses. Testimony from experts such as medical professionals or accident reconstruction specialists can further aid some cases.
Preparation for court, including opening and closing arguments, the examination of witnesses, and presenting evidence. Settlement negotiations can continue during this time, and even after the trial begins as long as the jury hasn't rendered a judgment.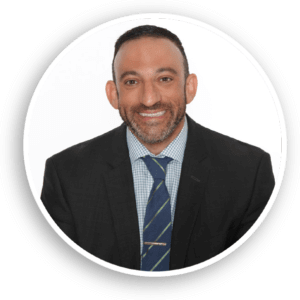 Litigation. Most cases resolve before they see the inside of the courtroom. However, the attorney you work with needs ample trial experience to best position you for a successful outcome.
Further representation if the defendant in your case decides to appeal the judgment against them.
Assistance collecting your award or settlement. Generally, claimants who receive a damage award or settlement will have their money in hand in about six weeks after a judgment or settlement agreement. This process often involves signing release forms and other documents, the time it takes for the insurance company to process your payment, the time it takes for your attorney to receive the check and place it in escrow so that it can pay your liens, your attorney's deduction for the cost of his or her services, and the provision of the remaining funds to you.
Whether you wish to call them lawyers or attorneys, an experienced legal professional can help you make sense of the legal process of pursuing compensation after you are injured in an accident.