For over 30 years, toxic chemicals called volatile organic compounds (VOCs) poisoned the groundwater on and around the Marine Corps Base Camp Lejeune in North Carolina. The toxic substances came from fuel depots, base junkyards, industrial waste, and a dry cleaning establishment. People who were exposed to these toxins have been diagnosed with various types of cancers, including breast cancer in both women and men.
The most prominent of the contaminants found in Camp Lejeune water were:
Benzene
Perchloroethylene (PCE)
Trichloroethylene
Vinyl chloride
Almost one million residents in the area were exposed to these dangerous chemicals daily—sometimes for years—by drinking, bathing, cooking, and playing in the water where the chemicals were found. Although, at some point, the military became aware of the potential consequences, it was years before anyone told the families about their exposure to poisons that could cause a number of medical conditions, including breast cancer.
Camp Lejeune Breast Cancer Is Not Just a Women's Disease
Breast cancer is most commonly diagnosed in women. Although rare, for every 100 women diagnosed with breast cancer, one male develops this cancer. Perhaps the best-known male breast cancer survivor was actor Richard Roundtree.
Although males have mammary glands, male and female breasts develop differently. However, both genders are vulnerable to the effects of toxic chemicals during embryonic development. Because breast cancer is a rarity in men, a spike in cases is easy to spot. The federal government now acknowledges a definite connection between the drinking water contamination at Camp Lejeune and breast cancer diagnoses for both males and females.
In an interview with NBC News, the son of a Marine stationed at Camp Lejeune talked about his breast cancer diagnosis at age 39 (the average age for male breast cancer diagnosis is 70). After learning of the toxic contamination on the base, he told the reporters, "The entire time my mother was pregnant with me, we were drinking high levels of tetrachloroethylene, trichloroethylene, and benzene in our water."
Believing his cancer came from the exposure, he investigated further and found 83 men who lived or served at Camp Lejeune with a breast cancer diagnosis. At the time of this interview, the Marine Corps said there was no "reliable scientific evidence: to connect this cluster of male breast cancer to the water source."
At that time, Dr. Richard Clapp was an epidemiologist at the University of Massachusetts and one of the nation's experts in cancer and the environment. He agreed with the young person living with cancer, stating, "I've been working on this kind of thing for 30 years. I have never heard of a community that's had the levels of contaminants that they had at Camp Lejeune."
The U.S. military may have known about the potential for toxic water supply contamination but failed to act.
Many at Camp Lejeune Have Suffered Widespread Consequences Beyond Breast Cancer
The high levels of toxic chemicals found in Camp Lejeune's water supply have been linked to many forms of debilitating illnesses. Those who have Camp Lejeune breast cancer are not the only victims of the military's deception.
The toxic drinking water at Camp Lejeune caused many painful and potentially fatal health conditions, such as:
Acute myeloid leukemia
Brain cancer
Breast cancer
Central nervous system cancer
Cervical cancer
Colon cancer/colorectal cancer
Esophageal cancer
Hodgkin's lymphoma
Kidney cancer
Liver cancer
Lung cancer
Ovarian cancer
Leukemia
Multiple myeloma
Prostate cancer
Rectal cancer
Thyroid cancer
Birth defects
Miscarriage
Female infertility
Parkinson's disease
Renal toxicity/kidney disease
Kidney damage
Hepatic steatosis (fatty liver disease)
Scleroderma
Multiple sclerosis (MS)
Epilepsy (seizures)
Immune disorders
Nerve damage
Myelodysplastic syndromes (MDS or pre-leukemia)
Neurobehavioral issues
It's Now Possible to Hold Those Responsible Accountable for the Damages Suffered
Anyone with breast cancer who lived, worked, or was conceived on the base (for at least 30 days) between August 1953 and December 1987 is eligible to file a compensation claim. A dedicated and compassionate personal injury attorney can help applicants with their legal right to hold the responsible parties accountable. We know there are hundreds of thousands of Americans with more questions than answers about their ability to file a claim for compensation arising from toxic exposure at Camp Lejeune.
An experienced Camp Lejeune claims attorney at Dolman Law Group can review your current health conditions, determine your potential eligibility for filing a claim, and assess your current and expected future losses.
The Stages and Treatment of Breast Cancer
There is both scientific and epidemiological evidence linking breast cancer to toxic exposures.
Every claimant's case is different. The intensity of the treatments and the duration of the recovery process depends on the type (or stage) of cancer, as well as the patient's individual treatment plan. For example:
Stage 0 cancers are non-invasive—examples might include ductal carcinoma in situ or lobular carcinoma in situ.
Stage I cancers are usually small in size and may or may not have started to spread to the lymph nodes and beyond.
Stage II cancers are larger in size and have spread.
Stage III cancers are not only spreading into the lymph nodes but are invading nearby tissue.
Stage IV cancers have spread to other body parts.
How do doctors treat breast cancer?
Based on a patient's individual preferences, lifestyle, and stage of the disease, treatment options may include:
Surgical options:
Radical mastectomy: Removal of the entire breast, underlying muscles, and lymph nodes.
Modified radical mastectomy: Removal of the entire breast and axillary lymph nodes—muscles are left intact.
Simple (or total) mastectomy: Removal of all of the breast tissue, nipple, and a portion of the overlying skin, lymph nodes—muscles are left intact.
Wide local excision: Removal of a portion of the breast tissue—lumpectomy.
Additional treatment options include chemotherapy, hormonal therapy, and radiation therapy.
The Physical, Emotional, And Financial Costs of Breast Cancer
Today, breast cancer's survival and cure rates are better than ever, but the impact of the treatments continues to be life-altering.
Surgery, chemotherapy, and radiation treatments can leave breast cancer patients with:
Extensive fatigue
Changes to the hair and skin
Lymphedema (swelling of the arms, chest, and abdomen)
Bone and joint pain
Physical deformity
Decrease in libido
Bone fractures
Blocked blood vessels
Organ damage
Memory issues
Weight loss or weight gain
Nausea
The possibility of metastasis
Breast cancer is an emotionally charged illness for both men and women. The thought of losing a body part often leaves a patient suffering from anxiety and depression. Breast cancer wreaks havoc with self-esteem and body image.
The financial fallout from breast cancer can last years after diagnosis and cause cumulative and progressive economic consequences for survivors and their families.
The passage of the Camp Lejeune Justice Act empowers those affected by the contaminated water at Camp LeJeune to seek compensation for their illnesses which includes medical care, emotional distress, as well as any additional related costs and expenses.
How Much Is Pain And Suffering Worth In A Breast Cancer Lawsuit?
The answer, as it pertains to a Camp Lejeune claim, is only an educated guess at this point in the claims filing process. Claims have been filed, but there is no established database from which to draw definitive dollar amounts. Some water contamination claims could individually exceed well beyond the million-dollar level. The diagnosis is devastating, the treatments are costly, painful, and often disfiguring, and the claimant's stories are compelling.
What factors will determine the settlement amounts for a Camp Lejeune breast cancer claim?
The details of exposure—in utero, in infancy, as a child, while pregnant
The length of exposure
How the exposure happened —drinking, eating, bathing, recreation
The duration and nature of the exposure
The stage of breast cancer at the time of diagnosis
The age when the victim became aware of the condition
The prognosis for remission or recovery
The treatment plans followed
The details of the treatments
The age and circumstances of the claimant
The amount of provable financial losses suffered because of the toxic exposure
The severity of the condition
The types of treatment required
The claimant's response to treatment
The claimant's educational background and chosen profession
Who Is Eligible to File a Claim
Some of the people living with breast cancer allowed to seek compensation are:
Veterans who served at Camp Lejeune
Family members of those who lived at Camp Lejeune
Civilians who were employed on the base
Individuals conceived and born after their mothers were exposed
Family members of Camp Lejeune tainted water victims may file on behalf of those who did not live long enough to file on their own
Wrongful Death Benefits for the Families of Camp Lejeune Victims
Unfortunately, because so much time has passed, many victims of Camp Lejeune water exposure may have died decades ago. Qualified surviving family members can seek justice on their behalf. Among other things, family members may receive reimbursement for all past medical and funeral costs and funds to replace the income the deceased could have provided to a spouse and children over the years.
What Can a Camp Lejeune Water Contamination Lawyer Do
Filing a Camp Lejeune toxic water exposure claim is a complex process, with specific requirements and definite deadlines. Failure to follow the protocol can result in a reduced or denied claim. A personal injury lawyer with a thorough knowledge of the particulars of this unprecedented type of litigation will be a valuable asset to qualified claimants in their quest for financial compensation.
Claimants should expect their legal counsel to:
Explain the details and mandates of the claims process.
Review the applicant's eligibility status.
Secure and review the required documentation (proof of military service, proof of residence, proof of civilian employment, and medical documents).
Determine a fair dollar amount of compensation to request based on the severity of the claimant's qualifying diagnosed condition.
Complete and file the administrative claim documents.
Keep the claimant updated on the status of the claim.
Advise the applicant if an offered settlement appears to be sufficient.
Be willing and able to take the claim to trial.
Explain the benefits and pitfalls of initiating a claim if the applicant is a veteran currently receiving disability benefits.
Review the disability rating (for those currently receiving benefits) for accuracy regarding the scope of the illness.
Appeal any denied or reduced claims.
What Compensation Can I Request in a Camp Lejeune Water Contamination Claim?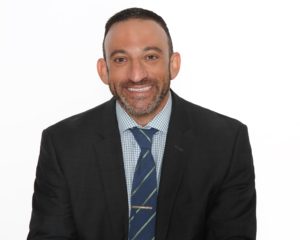 Camp Lejeune water contamination victims can ask for financial compensation for economic and non-economic losses. A water contamination lawyer will calculate the total value.
Some of the possible losses you can request include:
The cost of past medical expenses from the time of diagnosis.
The cost of any out-of-pocket expenses related to the illness.
The projected cost of future medical care.
The projected cost of necessary expenses related to the illness.
Compensation for chronic pain.
Compensation for emotional distress.
The dollar amount of lost wages and benefits due to the illness.
The projected loss of future wages or employment opportunities.
Loss of consortium.
Contact a Camp Lejeune Breast Cancer Lawyer at Dolman Law Group Today
Almost forty years ago, the decision-makers at Camp Lejeune knowingly and willingly manipulated the destiny of nearly one million people. If you are one of the many people diagnosed with breast cancer or another illness or condition associated with the toxic water at Camp Lejeune, you have the right to compensation for your losses.
The dedicated Camp Lejeune water contamination lawyers at Dolman Law Group are ready to help servicemembers, workers, and their families who were harmed by the cancer-causing toxins released into the local water sources. Current legislation makes it possible to seek financial justice and a sense of closure, but there is only a short window of opportunity to take action.
To protect your legal rights, call 833-552-7274 or complete our confidential contact form for a free consultation to discuss your specific circumstances with one of our trusted personal injury attorneys today.