If you sustained a kidney cancer diagnosis or are suffering from renal toxicity and you believe it is due to your exposure to the toxins in the water at Camp Lejeune, you may now have legal options available to you that can help you secure the money you have been previously denied or prevented from obtaining. To help you understand these options, the below blog post will discuss everything you need to know about the contaminated water at Camp Lejeune. Including how these toxins are linked to kidney cancer and kidney disease, the lawsuits you can now bring, and how an experienced
Camp Lejeune water contamination lawyer
can help you fight for the justice and compensation you are entitled to.
What Happened to the Water at Camp Lejeune?
Those who lived, resided, or worked at Camp Lejeune from 1953 through 1987 were exposed to countless dangerous chemicals that polluted the water on the base because of improper waste disposal by workers of an off-base dry cleaning company, industrial area spills, waste disposal sites, and leaking underground storage tanks. As a result, around a million people were subject to these chemicals, and many developed debilitating health consequences, including kidney cancer and renal toxicity.
The Toxins in the Water at Camp Lejeune
There were over 70 toxic chemicals found in the water supply at Camp Lejeune once investigations into the issue were complete. However, the four main toxins included the following:
Tetrachloroethylene
Tetrachloroethylene
is usually used as a dry cleaning agent and a metal degreasing solvent. It is also a building block for other chemicals and is used in consumer products. This chemical can generally be found in the water, air, and soil, depending on where the toxin is produced or used. However, once individuals are continuously exposed to this chemical, it will start building up in the body and can lead to harmful effects. Studies suggest that exposure to tetrachloroethylene for long periods can result in a higher risk of developing multiple myeloma, bladder cancer, and non-Hodgkin's lymphoma. It is also suggested that this chemical can cause
liver cancer
, kidney cancer, reproductive issues, and renal issues.
Trichloroethylene
Trichloroethylene
is a chemical compound commonly used as an industrial solvent, as well as a metal degreaser, spot remover, and carpet cleaner. Depending on where people use or produce it, you can find this chemical in the air, water, or soil, and it is important to add that this compound breaks down slowly. Consequently, individuals can be exposed to this chemical for a long time by either drinking it, inhaling it, or eating foods processed with water containing it. Those exposed to trichloroethylene for an extended period can find themselves at an increased risk of developing kidney cancer. It can also increase their risk of developing liver cancer and non-Hodgkin lymphoma.
Vinyl Chloride
Vinyl chloride
is a colorless gas that tends to burn rapidly. It is usually produced industrially for its commercial uses, including making PVC, which is found in plastics, medical devices, wires, and pipes. Yet, although most individuals are exposed to this chemical by inhalation, it is also possible for this toxin to contaminate the water supply. Those individuals exposed to vinyl chloride are often at a higher risk of developing brain, lung, and liver cancer, as well as lymphoma and leukemia.
Benzene
Benzene
is either a light-yellow liquid chemical at room temperature or a colorless toxin. The chemical is used principally as a solvent in the pharmaceutical and chemical industry but can also be found in numerous other goods, including pesticides, rubber materials, and detergents. Individuals can be exposed to this chemical through many different sources. However, if benzene leaks from landfills or storage tanks, it can contaminate water wells found nearby. Those exposed to this chemical are at a higher risk of developing severe blood disorders such as leukemia.
Kidney Cancer and Renal Toxicity Signs and Symptoms
Kidney cancer
is a type of cancer that begins in the kidneys or the two bean-shaped organs that are about the size of your fist, located behind your abdominal organs. In adults, the most common type of kidney cancer is renal cell carcinoma. Although kidney cancer does not usually produce any symptoms in the early stages, as the cancer grows, signs and symptoms may include:
Blood in the urine
Back pain that does not go away
Appetite loss
Unintentional weight loss
Fever
Exhaustion
In comparison,
renal toxicity
or nephrotoxicity is one of the most common kidney issues. It typically develops when the body is exposed to dangerous toxins that cause damage to the kidneys.
The Link Between the Water at Camp Lejeune and Kidney Cancer and Renal Toxicity
Today, numerous studies link the
toxins in the water at Camp Lejeune
to kidney cancer and other types of kidney diseases. Consider:
NRC Report: According to a National Research Council report, one of the earliest public health studies done on the impact of the water at Camp Lejeune, there is overwhelming evidence that connects the water at Camp Lejeune to kidney cancer and other kidney diseases.
The ATSDR Report: The Agency for Toxic Substances and Disease Registry (ATSDR) released the next major study in 2014, which revealed that Camp Lejeune residents had much higher rates of kidney disease and cancer than the control group. This study also concluded that these specific health issues (kidney cancer and kidney disease) had the most convincing evidentiary connection to the toxic water on the base.
The VA Committee: The Department of Veterans Affairs (VA) established a special committee in 2015 of medical experts to help the administration with new health benefits for Camp Lejeune service members. The VA Committee's findings and supporting evidence were detailed in the report titled VA Clinical Guidance on the Health Conditions Identified by the Camp Lejeune Legislation, which concluded that kidney cancer has a clear connection to the water at Camp Lejeune and had the most substantial evidence of causation.
Updated Camp Lejeune Laws Help Those With Kidney Cancer and Renal Toxicity Get the Compensation They Deserve
Although countless individuals suffered from health
conditions linked to the toxic water
at Camp Lejeune, the laws of North Carolina successfully blocked many lawsuits that were brought by these individuals seeking compensation for the harm and losses they suffered because of this exposure. Fortunately, on August 10, 2022, President Biden signed into law a new bill called the
Camp Lejeune Justice Act.
This law provides qualified individuals the right to file a lawsuit against the government and pursue a settlement award or a court verdict for the health conditions they suffered because of their exposure to the dangerous toxins in the water at Camp Lejeune. In addition, while this law still requires individuals to prove their case, it also significantly lowered the standard of proof needed to establish causation. As a result, if an individual can provide research connecting their harm to the toxic water at Camp Lejeune, they can demonstrate this causation. That is why those who have kidney cancer or renal toxicity have a good chance of obtaining the financial compensation they need due to the several health studies that have confirmed that kidney disease and kidney cancer are connected to the water at Camp Lejeune. These individuals will likely only have to establish that they worked, lived, or otherwise stayed at Camp Lejeune or the surrounding areas for at least 30 days (consecutively) between August 1953 through December 1987 to show that they are eligible to receive this compensation.
The Amount of Money You Can Obtain From a Camp Lejeune Kidney Cancer Lawsuit
At this point in time, it is still early to know how much money individuals filing a Camp Lejeune kidney cancer lawsuit or a kidney disease lawsuit will be able to receive. Plus, because each case will have its own unique facts, there are numerous factors that can affect this amount. Take, for instance, the following elements that can affect your payout:
The severity of your disease
The prognosis of your condition
Your ability to work after being diagnosed with the condition
The lost wages you sustained because of your health problems and not being able to work
The total cost of all the medical bills you have and will continue to have
The length of time you were exposed to this water
Your age
Fortunately, when you work with an experienced Camp Lejeune attorney, you will not have to deal with these unknowns by yourself. Instead, these lawyers can review your situation and provide you with a better idea of the potential damages you can receive and what you may be able to expect when you file a lawsuit.
If You Received Benefits for Kidney Cancer or Renal Toxicity, Can You Still Pursue a Lawsuit?
If you received benefits in the past for your kidney cancer or kidney disease, you can still pursue a
Camp Lejeune lawsuit
and go after different types of compensation you could not obtain in the past. However, if you are successful in your claim, your monetary damages may be reduced by the benefits you have already received. In addition, this right to pursue a lawsuit also extends to those individuals who the VA previously denied benefits to. However, if you want to know specifically how your individual benefits may impact your Camp Lejeune kidney cancer lawsuit, you should review your situation with an experienced Camp Lejeune lawyer. These legal professionals can provide you with more insight into these circumstances and what a lawsuit can mean for you.
The Statute of Limitations to Pursue a Camp Lejeune Kidney Cancer Lawsuit
Although you may now have new ways to obtain compensation for the harm and losses you suffered, it is important to understand that the time to file a Camp Lejeune kidney cancer or kidney disease lawsuit is limited. According to the Act, qualified individuals will only have two years from the date the Act was signed into law or August 10, 2022. to submit their lawsuit. If they do not file within this two-year period, they may miss out on their opportunity to secure the money they need. That is why if you believe you have a viable claim, it is recommended you speak with a knowledgeable Camp Lejeune water contamination attorney as soon as possible. These lawyers can help verify whether you have a valid legal claim and ensure all the required files, motions, and documents are submitted to the court before this period expires.
Fight For Your Rights with a Camp Lejeune Water Contamination Lawyer On Your Side
If doctors diagnosed you with kidney cancer or renal toxicity and believe it is because of your exposure to the chemicals found in the water at Camp Lejeune, reach out to an experienced Camp Lejeune lawyer today to review your legal options.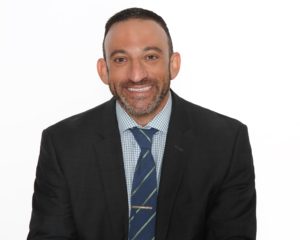 Your attorney can:
Figure out what legal steps you can take after reviewing your medical records and your time at Camp Lejeune.
Help you secure important evidence and health studies that can establish the connection between your health condition and the toxic water.
Bring in medical experts to validate your case.
Go over your options if your VA claim was denied in the past.
Deal with the settlement negotiations and go after the equitable offer you and your loved ones need.
Fight for the maximum compensation you deserve by taking your case to trial, if needed.
If your exposure to the contaminated water at Camp Lejeune impacted your life and created financial, emotional, and physical hardships, now is the time to fight back.
Contact
an experienced Camp Lejeune attorney today for your free case consultation.