For more than 40 years, individuals in the U.S. have used glyphosate herbicides in their agricultural fields or even their lawns and gardens to kill broadleaf weeds and grasses that can impact the quality of the crop. Roundup ranks as the most popular of these herbicides. Monsanto created Roundup, which has grown increasingly popular for use protecting GMO crops designed to resist glyphosate.
Unfortunately, the manufacturer of this product—the Monsanto Company, now part of Bayer—knew that the herbicide involved hidden dangers but failed to inform consumers. To date, more than 100,000 people have filed lawsuits against Bayer after they or their loved ones have incurred a type of cancer called non-Hodgkin lymphoma.
If you received a diagnosis of non-Hodgkin lymphoma after exposure to glyphosate through the use of Roundup, an experienced Monsanto Roundup Lawsuit Lawyer from Dolman Law Group Accident Injury Lawyers, PA, can explain the process of obtaining compensation for the expenses and impacts of your Roundup-associated illness.
The company failed to ensure that the product they produced, when used according to labeling instructions, did not pose an unreasonable risk to the public. Our firm has investigated potential cases in all 50 states to help those who suffered harm from this dangerous product obtain compensation.
The Problem With Roundup
In 1974, the Monsanto Company patented a synthetic herbicide known as glyphosate. Since then, several different companies have manufactured and sold it for use in a variety of products. Glyphosate constitutes the active ingredient in Roundup herbicides. In the first 40 years of its existence, 18 million tons of glyphosate were applied to fields, parks, lawns, and gardens. Additionally, since the introduction of "Roundup Ready" genetically modified organisms (GMOs), the use of the herbicide has increased 15-fold.
The U.S. crops that most frequently receive treatment with glyphosate include:
Soybean, with 117.4 million pounds of glyphosate applied each year.
Corn, with 94.9 million pounds of glyphosate applied annually.
Cotton, accounting for 20 million pounds of glyphosate per year.
A Link Between Roundup and Cancer Established
In 2015, after reviewing years of published and peer-reviewed studies, the World Health Organization's International Agency for Research on Cancer (IARC) classified glyphosate as "probably carcinogenic" to humans. Strong evidence suggests that glyphosate causes cancer, but the research isn't conclusive at this time.
The cancer most frequently associated with Roundup is non-Hodgkin lymphoma. This type of cancer generally starts in the white blood cells, known as lymphocytes, which constitute part of the body's immune system.
Lymphomas can begin anywhere in the body where lymph tissue exists, including:
The lymph nodes, which are bean-sized collections of lymphocytes and other immune system cells located throughout the body, including in the chest, abdomen, and pelvis.
The spleen, which is an organ located under the lower ribs on the left side of the body. The spleen primarily makes lymphocytes and other immune system cells, while also storing healthy blood cells and filtering out damaged blood cells, bacteria, and cell waste.
Bone marrow, which is the spongy tissue found inside certain bones; bone marrow has the task of making new blood cells, including some lymphocytes.
The thymus, a small organ beneath the upper part of the breastbone and in front of the heart.
Tonsils and adenoids, which are collections of lymph tissues found in the back of the throat. Tonsils and adenoids make antibodies to fight germs that an individual breathes in or swallows.
The digestive tract, where lymph tissue exists in the stomach, intestines, and other organs.
Non-Hodgkin lymphoma symptoms. Individuals with high exposure to glyphosate are 41 percent more likely to receive a non-Hodgkin lymphoma diagnosis than those who did not have exposure to Roundup. Several different types of non-Hodgkin lymphoma exist, each with different symptoms.
Some of the general symptoms experienced by individuals with this type of cancer include:
Swollen lymph nodes in the neck, armpit, or groin
Abdominal pain or swelling
Chest pain, coughing, or difficulty breathing
Persistent fatigue
Fever
Night sweats
Unexplained weight loss
How do doctors diagnose non-Hodgkin lymphoma? Often, individuals receive a non-Hodgkin lymphoma diagnosis after exhibiting some of the symptoms listed above.
To diagnose patients, physicians usually:
Develop a complete medical history to learn more about your risk factors for this cancer, including frequent or prolonged exposure to Roundup.
Conduct a complete physical exam, including checking for swollen lymph nodes in the neck, armpit, or groin, as well as a swollen spleen or liver.
Order imaging tests to search for the presence of a tumor.
Order a lymph node biopsy, which a physician conducts by inserting a needle into the lymph node and withdrawing some tissue for examination under a microscope in search of cancerous cells.
Order a bone marrow biopsy.
Order a spinal tap if the physician feels concerned that the lymphoma could impact the fluid around the spinal cord.
Treatment for the Disease. As a relatively common cancer, doctors have many treatment options for non-Hodgkin lymphoma, including:
Chemotherapy, in pill form or through injection, which doctors frequently order as the initial treatment provided to those who have received a non-Hodgkin lymphoma diagnosis.
Radiation, which uses high-powered energy beams to kill cancer cells. For slow-growing lymphoma or those in the early stages, radiation therapy may serve as the only course of treatment possible.
Targeted drug therapies that can focus on specific abnormalities that exist in cancer cells.
Immune cells engineered to fight cancer.
A bone marrow transplant, often known as a stem cell transplant, in which chemotherapy or radiation suppresses your own bone marrow and immune system so that a doctor can infuse into your blood healthy bone marrow or stem cells, which will begin creating new cells.
Immunotherapy, which interferes with the protein-producing process of cancer cells. Cancer cells produce proteins to hide from immune cells.
Seeking Compensation After a Roundup-Related Non-Hodgkin Lymphoma Diagnosis
Roundup lawsuits fall under the umbrella of product liability claims, a type of personal injury law. Product liability refers to the responsibility of the manufacturing chain to ensure that the products that consumers use do not pose an unreasonable risk of death or injury if used according to the instruction label.
The manufacturing chain includes:
The product manufacturer.
The manufacturer of components of the product.
The wholesaler that sells the product to retailers.
The retail store that sold the product.
While any of those parties can face responsibility for the sale of an unsafe product that caused injury, illness, or death, product liability lawsuits—including many of the lawsuits that injured individuals have already filed against Roundup—often focus on the manufacturer of the product.
Types of Product Defects That Result in Product Liability Claims
To obtain compensation for an injury or illness or the loss of a loved one that stemmed from Roundup exposure, you must establish several things, including the type of product defect you experienced.
Below, we discuss the three main types of product defects that result in legal claims:
Design defects. These defects exist from the start and involve something in the development of the product that makes it inherently unsafe. For example, in Roundup cases, while many different ingredients go into the product, glyphosate constitutes the ingredient that researchers have linked to the unreasonably safe experience of acquiring cancer.
Manufacturing defects, defects that occur in the manufacturing process.
Marketing defects, including incomplete usage instructions or inadequate safety warnings. In 2019, a jury in California awarded a cancer victim $5.3 million in damages in his claim against the Monsanto Company, and another $75 million in punitive damages because Monsanto failed to warn consumers about the cancer-causing potential of Roundup. Monsanto appealed the case, and the appellate court dropped the punitive damages—a type of compensation unrelated to the expenses and impacts of the injury, but that courts impose as a financial punishment for particularly reckless behavior—to $20 million. In 2021, a federal appeals court upheld the roughly $25 million verdict.
Roundup MDLs
Many of the resolved Roundup claims have resulted from multi-district litigation (MDL). An MDL is a type of procedure in which hundreds or even thousands of federal civil cases share similar facts about a similar defendant. Rather than burdening the court with all of these individual cases, the court combines the discovery phases of the cases and assigns them to one court. Once the discovery phase has ended, if the parties cannot reach a settlement agreement, the cases will all return to their various jurisdictions for trial and resolution.
During the discovery phase of a civil lawsuit, both the plaintiff and the defense have access to the evidence and testimony each has gathered. Some of the activities commonly conducted during discovery include questioning parties or witnesses through out-of-court sworn depositions, submitting interrogatories (which constitute questions for the opposing side), and requesting documents.
The judge also presides over pretrial motions and settlement conferences during this phase of a case.
The court can also schedule a few bellwether trials of representative cases so that the claimants know what to expect from individual trials.
Some of the benefits to claimants of MDLs include:
A more efficient process that shares information or costs.
More consistent rulings on factually similar cases around the nation.
The Type of Compensation You Can Seek in a Monsanto Roundup Lawsuit
Plaintiffs in concluded Roundup lawsuits sought to recover both economic and non-economic damages—compensation for the expenses (economic) and quality-of-life impacts (non-economic) of their illnesses.
Common costs and impacts in Monsanto Roundup lawsuits include:
Medical expenses, such as the cost of diagnostic testing, laboratory testing, physician services, prescription medication, and surgical services.
Lost wages if your illness or treatments cause you to miss work.
Loss of future earning capacity if you cannot earn what you did before becoming ill.
Physical pain and suffering, related both to the diagnosis of non-Hodgkin lymphoma and the procedures used to treat it.
Emotional distress.
Loss of the enjoyment of life if your non-Hodgkin lymphoma diagnosis prevents you from enjoying activities and events that you enjoyed before you became ill.
Non-Hodgkin lymphoma After Using Roundup? Dolman Law Group Accident Injury Lawyers, PA Can Help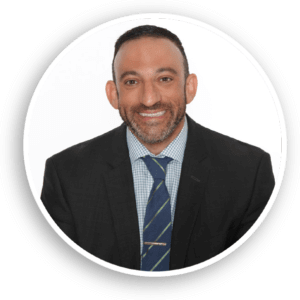 In May 2021, the judge overseeing Roundup litigation in the U.S. responded to Bayer's latest attempt to avoid liability by rejecting a proposed settlement that would limit the compensation available to users who have not yet filed a claim but could choose to do so in the future.
This means that litigation can continue and more individuals who have experienced harm after using Roundup can seek compensation. If you were diagnosed with non-Hodgkin lymphoma after prolonged or regular exposure to Roundup, the product liability attorneys at Dolman Law Group would like to talk to you about your case and your legal options for seeking compensation.
With offices across both Florida coasts, you can easily reach Dolman Law Group Accident Injury Lawyers, PA, at 833-552-7274, or you can write to us using our online contact page.
---
Client Testimonial
"AMAZING and understanding attorneys! Did great on my case and I highly recommend Dolman Law Group Accident Injury Lawyers, PA for anyone that has been injured in an accident!"
Rating: 5/5 ⭐⭐⭐⭐⭐
Koralis R.
Jan 2020
Read more reviews on Google!