Mirena Crash Lawsuit
The Mirena Crash is a potential side effect of the Mirena intrauterine device (IUD). This term describes a set of symptoms that some women may experience after having their Mirena device removed. When a woman has her Mirena IUD removed, her body may experience a hormonal imbalance as it adjusts to the absence of the hormone. This imbalance can cause a range of symptoms, including irregular periods, heavy bleeding, cramps, mood swings, acne, and fatigue. These symptoms are collectively referred to as the Mirena crash.
Another serious symptom of the Mirena IUD is displacement — when the device moves from where it is implanted, it can puncture the uterine wall and damage organs within the body cavity, such as the liver and intestines. Other possible side effects of the Mirena IUD include ectopic pregnancy, congenital disabilities, and pelvic inflammatory disease. If you've experienced Mirena crash side effects after using this device, we urge you to consult a product liability lawyer to learn about your legal options for compensation.
Dolman Law Group Can Help You File a Mirena IUD Lawsuit
Many women who opted to remove their IUDs to avoid complications experienced many of the same symptoms they wanted to avoid. These symptoms also occur in women who had the device removed after the prescribed duration of five to ten years, depending on the type of IUD. These detrimental effects, known as the IUD crash, can occur for weeks or even months after the device's removal. For many women, the symptoms were severe enough to damage their lives.
Seeking damages for Mirena IUD injuries can be complex and fraught with legal obstacles. Do not try to handle your Mirena IUD lawsuit alone. Contact our experienced product liability attorneys at Dolman Law Group. We can make all the difference in recovering damages for your physical, financial, and emotional losses.
Mirena IUD Product Liability Lawsuits
Mirena is a T-shaped hormonal IUD implanted in the uterus, containing a reservoir of slowly released synthetic progesterone. This synthetic product, Levonorgestrel, causes a thickening of the mucous membrane, inhibiting the travel of sperm and preventing pregnancy.
This form of birth control has been on the market for many years and offers a long-term solution for those wanting to avoid pregnancy. It also benefits women who experience heavy period symptoms or endometriosis.
If you used this type of IUD and suffered adverse symptoms after its removal (including mood disorders, internal injuries, emergency surgery, a miscarriage, or sterility), you may file a personal injury lawsuit to seek compensation for your damages. With the help of an experienced Mirena IUD lawyer, you will hopefully be able to secure a settlement that acknowledges the true scope of your physical, financial, and emotional losses.
What is the Mirena Crash after removal?
The Mirena crash is the name given to the pain and discomfort that follows when the birth-control device is removed, and the flow of synthetic hormones stops. It can be weeks or longer before the body realizes it needs to produce its own progesterone because it has become "lazy," relying on the synthetic provision. This downregulation, in turn, causes hormone imbalance or estrogen dominance.
In many women, this imbalance causes severe symptoms similar to those associated with using the device. In some women, Mirena crash symptoms appear recurrently before each period, lasting for months. Some other women suffer for an extended time, both physically and emotionally, at any time, day or night. One sufferer described her feelings as being "smothered with severe despair" at night.
Symptoms of a Mirena Crash
Mirena crash symptoms include:
Intense emotional responses, such as emotions such as anxiety, sadness, anger, and depression. Severe cases have produced suicidal thoughts.
Frequent mood swings can strain relationships and affect work performance
Lethargy
Physical symptoms such as muscle fatigue, cough, sore throat, and even fever are often misdiagnosed
Nausea, vomiting, and stomach pain
Breast tenderness
Decreased sex drive and painful sex
Denial of Mirena Crash
Many physicians will not acknowledge that the Mirena crash caused the side effects after the device's removal. They rely solely on the information provided by Bayer, the producer of the product. Doctors tell women that their tests are normal and blame their symptoms on causes from generalized anxiety to early menopause. Since every woman can experience different reactions, it makes doctors' diagnoses and treatments less accurate. However, the users who have experienced these side effects firsthand will affirm that the Mirena crash is real and can have devastating effects.
Mood Swings After Mirena IUD Removal
The symptoms associated with removing the Mirena IUD are not necessarily life-threatening, although that's not to say they're not painful. However, one symptom does pose some risk—the emotional effects. According to a study of Mirena removal, depression is a symptom in 36 percent of women under 33. Those 34 and older will experience it at a higher rate.
Once doctors remove the device, disrupting hormone levels, patients often experience mood changes, ranging from depression and sudden mood swings to abnormal behavior. The resulting abrupt changes in the concentration of hormones disrupt how the brain and body function. One of these emotional changes (or a combination of them all) is the possibility of suicidal thoughts, which poses a serious risk. If you experience this symptom, speak to a healthcare professional right away.
Emotional and behavioral symptoms of Mirena removal may include:
Consistent sadness, hopelessness, and/or anxiety
Mood swings and irritability
A feeling of always being tired
Trouble concentrating
Loss of interest in once enjoyable activities
Excessive sleeping or insomnia
Changes in appetite
Suicidal thoughts
Other Mirena IUD Complications
The Mirena IUD can cause other serious complications besides the aforementioned hormone imbalance. Upon placement, the Mirena device can cause pelvic inflammatory disease in some users. Mirena has caused birth injuries to babies whom women conceived and carried with a Mirena IUD still in place, posing a serious risk to the developing fetus. This risk is especially significant if the IUD is not removed early in the pregnancy. Becoming pregnant while your IUD device is still in place can also cause ectopic pregnancy, miscarriage, premature birth, and even congenital disabilities and fetal abnormalities.
History of the Mirena IUD Lawsuit
Over a decade ago, users of the Mirena IUD began to come forward with reports of severe side effects, claiming that Bayer neglected to disclose serious risks to patients. Consumers of medical products like the Mirena IUD have rights when dangerous products such as these harm them.
In 2017, a multidistrict litigation involving 4800 claimants received a $12.2 million settlement offer from Bayer. These Mirena lawsuits claimed damages for organ perforation. However, many other ongoing lawsuits allege further damages. Mirena cases involving other types of serious injury deserve attention and fair compensation. Our lawyers are committed to ensuring that your Mirena IUD lawsuit can help you recover from your losses.
Filing a Product Liability Lawsuit Over a Mirena Crash
Companies that make and sell medical products have a duty to those who use their products. When they breach that duty, they are liable for the damage their products cause.
Defective medical devices like the Mirena IUD can cause severe damages that leave injured people with depleted finances and a greatly reduced quality of life. This potential for injury is why product liability law exists—so that those harmed by defective and dangerous products can hold those responsible for their injuries accountable for negligent practices.
Filing a product liability lawsuit over injuries caused by a Mirena IUD can get you the compensation needed to get back on your feet after suffering damages like medical expenses, lost wages, and mental anguish. Filing a lawsuit for Mirena IUD injuries can get someone's life back on track; however, these lawsuits are typically a complex undertaking. Do not try to handle it alone. Hiring an experienced product liability attorney can be instrumental in your case's success.
What Damages Can I Recover in a Defective Mirena IUD Crash Lawsuit?
If you have endured a Mirena crash or experienced other complications related to your Mirena IUD, you may wonder what a potential product liability lawsuit could be worth. Your lawyer will evaluate the value of the damages you recover in the context of how those losses have impacted your life. You may be eligible to recover both economic and non-economic damages.
Economic damages refer to losses with an established monetary value, like the price of a therapy session with a counselor. Non-economic damages are gauged subjectively, as they usually encompass emotional losses like facing suicidal thoughts or enduring the physical pain of having an IUD tear your uterine wall.
Examples of Damages in a Defective Mirena IUD Lawsuit:
Medical bills

Medication
Doctors' visits
Therapy
Permanent disability

Job-related losses

Lost wages
Missed promotions

Pain and suffering
Wrongful death

Loss of companionship
Funeral and burial costs
Women who become pregnant while relying on Mirena IUD implants may lose a baby or have a child with significant medical needs due to a pre-term birth caused by a Mirena IUD. In many cases, they can also seek damages in a product liability or wrongful death lawsuit. The loss of a child can cause significant emotional trauma and be accompanied by a slew of expenses, like medical bills to provide care prior to death. We recommend speaking with a Mirena IUD attorney to ensure that your damages are properly evaluated.
Why Should I Choose Dolman Law Group to Represent Me in a Mirena IUD Crash Lawsuit?
At Dolman Law Group, our product liability lawyers have over a decade of experience handling all types of negligence cases. We have taken on the makers of Zantac and represented firefighters exposed to dangerous chemicals in litigation against PFAS manufacturers. Clients have trusted us to represent them during some of the most financially and emotionally difficult times of their lives, which is a responsibility we take seriously.
In order to provide the best quality legal service for our injured clients, we meticulously review evidence, rely on solid expert witnesses for insight, and use a strategic approach tailor-made for each client to negotiate for maximum compensation. We have been able to build a reputation for excellence based on our ability to consistently negotiate fair settlements that reflect our clients' needs.
For a fuller picture of the benefits of our services, we encourage you to take a look at recommendations from former clients. Our clients have high expectations, and we strive to meet them by demanding fair compensation from negligent parties. If you are looking for a Mirena IUD attorney who will make you a priority, Dolman Law Group is the firm for you.
FAQs About Mirena IUD Crashes and Mirena Crash Lawsuits
How long does the Mirena crash last?
Some women have reported the crash only lasting a few days, while others report weeks or months. Medically speaking, there is no way to tell because it depends on how long your body takes to return to a normal hormonal balance. The sooner this happens, the sooner the symptoms will dissipate.
Could my defective Mirena IUD be related to my thyroid issues?
In addition to the side effects of removing a Mirena IUD already detailed above, there is growing evidence that the use of a Mirena IUD may be linked to serious thyroid issues. Women have reported signs of significant hormone imbalance, such as rapid weight gain, but many have been ignored by doctors. If you have reason to believe your thyroid issues are related to your Mirena IUD, we encourage you to speak with one of our Mirena IUD attorneys as soon as possible.
Is Mirena the only IUD I should be worried about?
IUDs like Mirena and Paraguard are popular methods of birth control among women aged 15 to 49 in the U.S., with more than 10% of this population using this method as of 2019. Unfortunately, other IUDs have been criticized as defective with negative effects. Another Bayer IUD product, Essure, has received similar complaints to Mirena. Thousands of women have filed complaints claiming their Essure IUDs moved, broke, required repositioning, or caused various unpleasant side effects.
A migrating IUD (one that moves from its intended location) can lead to internal injuries that can require multiple surgeries, miscarriage, and possible sterility. A Paragard IUD that breaks and possibly embeds can also result in debilitating injuries. If you are a woman using the Mirena or Paragard IUD, talk to your doctor about removing it if you experience any pain, abnormal bleeding, or other serious side effects indicating the development of a serious injury.
Dolman Law Group Can Help With Your Defective Mirena IUD Lawsuit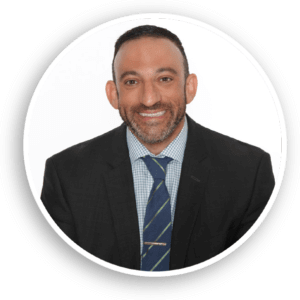 Dolman Law Group is prepared to represent you in a defective Mirena IUD lawsuit to recover the value of your losses, like medical bills, lost wages, and pain and suffering. Our team is familiar with the tactics powerful companies use to diminish the value of settlements and are prepared to protect you from being taken advantage of by insurance companies and their adjusters.
If we need to bring your defective Mirena IUD lawsuit to trial to obtain a fair settlement offer, our award-winning trial attorneys won't hesitate to do so. No matter the situation, we can handle it. Contact our capable product liability attorneys at Dolman Law Group for a free consultation today.
You can reach us by phone at (727) 451-6900 or through our website.
---
Dolman Law Group Accident Injury Lawyers, PA
800 North Belcher Road
Clearwater, FL 33765
(727) 451-6900
*The above information was written and reviewed by either Attorney Matthew Dolman or another injury lawyer at the Dolman Law Group Accident Injury Lawyers, PA which has a combined 90 plus years of experience practicing Florida personal injury law. Matthew Dolman himself has been practicing personal injury law in Clearwater and St. Petersburg for the last fifteen (15) years. The information provided comes from extensive research and years of experience trying legal cases in courtrooms throughout Florida. Content creation and editing by Jordan Puckett.