If you or a loved one suffers from neurobehavioral effects and believe these issues are due to exposure to the toxic water at Camp Lejeune, you may have new legal options available that you could not pursue in the past.
To give you more information regarding these legal options, we have prepared the following blog post. In it, we will go over everything you need to know about neurobehavioral effects and Camp Lejeune lawsuits and how an experienced Camp Lejeune water contamination attorney can help you fight for the justice and damages you deserve.
What Happened at Camp Lejeune?
Camp Lejeune began to experience severe water contamination in the 1950s when hazardous solvents and chemicals contaminated the base. The toxins entered through two of the area's water treatment plants, Hadnot Point and Tarawa Terrace, and spread through the site, exposing over one million service members, their loved ones, and civilians to these dangerous chemicals.
This water contained around 70 different chemicals, including tetrachloroethylene, trichloroethylene, benzene, and vinyl chloride, all of which can have devastating health effects on those exposed to these chemicals, especially for an extended period of time.
Worse yet, these toxins continued to infiltrate people's homes and lives until 1982, when the Marines finally confirmed there were dangerous substances in the water. But, it was not until 1987 that the water was finally taken care of and cleaned up.
Signs and Symptoms of Neurobehavioral Effects
Neurobehavioral effects refer to conditions related to the relationship between the actions of the nervous system and behavior, meaning these effects include issues such as headaches, poor concentration, anxiety, dementia, and insomnia, as well as behavioral and learning problems. However, they do not include neurological disorders such as Alzheimer's.
The symptoms related to neurobehavioral effects include things such as:
Lack of coordination
Headaches
Confusion
Depression
Anxiety
Sensory disturbances
Tension
Issues with concentration, reaction time, motor function
Learning and behavioral disorders
Tremors
Involuntary muscle movements
In addition, people that experience neurobehavioral effects also report experiencing personality changes, memory issues, and changes in their mood. Yet, while neurobehavioral effects from exposure to hazardous chemicals can last anywhere from a couple of days to many years, significant damage from long-term exposure to high levels of toxins can ultimately be permanent.
The Link Between the Contaminated Water at Camp Lejeune and Neurobehavioral Effects
Numerous studies have shown that long-term exposure to even low concentrations of TCE has been associated with neurobehavioral deficits. This is a critical conclusion since, on average, individuals who resided at Camp Lejeune stayed at the base for about 18 months and were exposed to TCE levels of 366 parts per billion. The maximum safe containment levels of TCE in drinking water should be around five parts per billion (parts per billion.)
A report from the Agency for Toxic Substances and Disease Registry also concluded that service members at Camp Lejeune could have consumed as much as two quarts of water every hour and bathed and washed themselves twice a day when they had training. This water was also disbursed to homes, schools, and other businesses in the area, meaning that family members and other civilians were exposed to these toxins daily.
Veterans Affairs Health Care Benefits
If you or a loved one suffered from neurobehavioral effects due to the contaminated water at Camp Lejeune, you may seek certain Veterans Affairs health care benefits, or rather the ability to get reimbursed for your out-of-pocket health care costs related to these effects.
However, to qualify for these benefits, you must have been stationed at Camp Lejeune or MCAS New River for at least 30 days from August 1953 through December 1987.
You also have to provide:
Records showing that you served at Camp Lejeune during the time indicated in the Act
Medical records indicating that your diagnosis may be related to the toxins at Camp Lejeune
Bills and receipts showing that you paid for medical care related to your neurobehavioral effects
For family members to get reimbursement for their neurobehavioral effects, they have to show proof of their relationship to the service member who served at Camp Lejeune, which can include a marriage license, adoption papers, or birth certificate, and show that they lived, resided, or otherwise stayed at Camp Lejeune for at least 30 days between August 1953 through December 1987. This documentation can include things such as tax records, housing paperwork, and bill statements.
Other Legal Options That May Be Available
Although VA benefits for neurological effects related to the contaminated water at Camp Lejeune are often limited to certain costs and bills, there is another legal avenue for qualified individuals to get compensation for everything they had to endure because of their exposure.
A new regulation called the Camp Lejeune Justice Act gives those affected by the toxic water at Camp Lejeune the right to pursue a lawsuit against the government for their illnesses that can be linked to the hazardous water.
This bill was signed into law by President Biden in August 2022 and is referred to as one of the most extensive single bills in the nation's history that addresses service members' exposure to toxic substances.
Who Can Pursue a Camp Lejeune Lawsuit?
According to the new law, anybody who lived, stayed, or worked at Camp Lejeune or the surrounding areas for at least 30 days (cumulatively) between August 1953 and December 1987 and developed one of the below illnesses may qualify to pursue a lawsuit.
Cancers linked to the toxic water at Camp Lejeune:
Other diseases:
Neurobehavioral effects
Liver disease
Female infertility and miscarriage
Parkinson's disease
Renal toxicity
Scleroderma
As a result, guardsmen, reservists, veterans, their loved ones, and civilian members can pursue legal action under the new law if they meet the eligibility requirements. Plus, individuals who were in utero during this time period may also qualify.
Yet, if you developed another severe condition that is not on this list, and you believe it may be the result of your exposure to the contaminated water at Camp Lejeune, you should still reach out to an experienced Camp Lejeune contaminated water attorney to see if you qualify for compensation.
The Monetary Damages You Can Pursue When You File a Camp Lejeune Lawsuit
If you qualify to pursue a Camp Lejeune lawsuit, you may be able to go after compensation that includes more than just reimbursement for medical costs.
In fact, you may seek financial damages, including payment for:
Medical bills related to doctor visits, hospitalization, prescription medications, surgeries, and other types of medical care that you need for your condition
Ongoing medical care expenses
Lost wages and lost earning capacity
Pain and suffering
Loss of enjoyment and quality of life
Funeral and burial costs
Other costs associated with the health condition
To determine which of these damages you may recover in a Camp Lejeune lawsuit, you should discuss your case with a knowledgeable Camp Lejeune attorney who has experience handling these complex and large legal claims, especially against the government. These legal professionals can figure out the types of damages you may pursue and help you fight for the maximum compensation you and your loved ones deserve.
Does Obtaining Other Types of Compensation Stop You From Pursuing a Camp Lejeune Lawsuit?
Even if you received other types of benefits or compensation for your condition that resulted from the toxic water at Camp Lejeune, you can still pursue a Camp Lejeune lawsuit and go after further financial damages. Yet, it should be noted that the court may reduce your potential recovery by the benefits you previously received.
However, to determine what a Camp Lejeune lawsuit may mean for your situation, it may be best to discuss your personal case with an experienced Camp Lejeune lawyer. These attorneys can go over how filing a claim may affect your other benefits and what you can expect if you succeed in your legal case.
How Much Money Will You Be Able to Get From Filing a Camp Lejeune Lawsuit?
Unfortunately, at this time, it is still too early to know how much money successful plaintiffs will recover with their Camp Lejeune lawsuits.
However, these awards will depend on:
The specific condition that an individual was diagnosed with.
The severity of the disease or the condition that resulted from this toxic water.
The ability to work following this diagnosis.
The amount of lost wages an individual suffered from being unable to work.
The amount of time the individual was exposed to this toxic water.
The estimated total costs of all the medical bills and fees involved.
Burial and funeral costs.
Other types of financial damages that resulted from the health condition.
Thankfully, while many of these results are speculative, when you work with a skilled Camp Lejeune water contamination lawyer, you will not have to deal with this unknown on your own. Instead, these attorneys can keep you informed of all the latest updates regarding these claims and ensure your lawsuit is adequately prepared regardless of what new details develop.
How Much Time Do You Have to File a Camp Lejeune Lawsuit?
While new legal channels were opened when President Biden signed the Act into law, it is important to note that the amount of time to file this legal action is not unlimited. According to these regulations, qualified individuals will only have two years to file their suit from the date the Act was signed or August 10, 2022. If they do not file within this allotted period, they can be stopped from pursuing further legal action to obtain compensation for the harm and losses they suffered due to the contaminated water.
That is why do not wait to discuss your case with an experienced Camp Lejeune lawyer. Instead, reach out to them as soon as possible. These attorneys can figure out not only whether you have a viable legal claim but also ensure that all the required documents and files are prepared and submitted before this time expires.
Go After the Justice You and Your Family Need with Experienced Legal Help on Your Side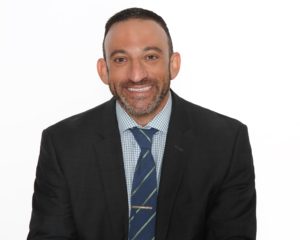 If you suffer from neurobehavioral effects and believe they result from your exposure to the contaminated water at Camp Lejeune, it is time to pursue legal action and go after the money and justice you and your family are entitled to. However, we understand that fighting the government is probably the last thing on your mind during this challenging time in your life. That is why we are here to tell you that you do not have to take on this legal battle yourself.
Instead, when you work with an experienced Camp Lejeune water contamination lawyer, these legal professionals can take on this legal fight for you and:
Review the time you spent at Camp Lejeune, go over your medical diagnosis, and help you figure out if you have a viable legal case you can pursue.
Secure the evidence required to prove that your condition resulted from your exposure to the contaminated water at Camp Lejeune.
Hire experts to substantiate your claim.
Take care of the settlement negotiations with the government and fight for a maximum settlement amount.
Proceed to trial if the government is unwilling to settle your case for the amount you need, and fight for the justice and damages you deserve.
For these reasons, do not delay discussing your case with an experienced lawyer. Instead, contact a Camp Lejeune water contamination lawyer for your free case consultation. Your lawyer can provide you with the answers you need and help you figure out the best way to fight for your rights.