Roundup is one of the most popular weed killers in the world. Manufactured by Monsanto, it is also the most heavily used agricultural chemical of all time, not only used by farmers on their crops but by home gardeners. However, there are now concerns that Roundup can lead to various types of cancers in gardeners, farmers, landscapers, and others who have come in contact with this weed killer. As a result, Roundup users have filed countless lawsuits against Monsanto, alleging they got Non-Hodgkin's lymphoma from this product. Despite significant trial losses, the company still denies its weed killer product and its active ingredient glyphosate is a human carcinogen. Consequently, consumers of Roundup across the United States are faced with the difficult decision of either paying massive medical bills on their own or pursuing a lawsuit against Monsanto. If you or a loved one used Roundup or another weed killer brand and developed cancer, do not wait to get legal help. Reach out to the experienced
weed killer lawsuit attorneys
at Dolman Law Group Accident Injury Lawyers and let us show you how we can pursue the justice and financial recovery you deserve.
Dolman Law Group Accident Injury Lawyers, PA—Who We Are
At Dolman Law Group Accident Injury Lawyers, PA, our attorneys are ready to meet with you one-on-one to discuss your weed killer case in detail. We will go over your claim, figure out what exactly happened, and discuss how we can help you pursue the compensation you deserve. We can also do so much more, such as ensuring you and your case get the respect you deserve. We do this by identifying all the potential sources of compensation, ensuring that your claim is handled correctly to maximize your compensation and meet your needs from start to finish. Due to our diligence, experience, and dedication, we have successfully argued numerous complicated catastrophic injury cases, which has earned us a reputation for fighting vigorously on behalf of our clients. We have successfully obtained millions of dollars for our clients through settlement awards and jury trials. Although we cannot guarantee any specific result in your case, when you work with Dolman Law Group Accident Injury Lawyers, you can rest assured we can fight for every last dollar your injury has cost you.
The Troubling Chemicals Found in Weed Killers
While the popular Roundup is used by many to take care of pesky weeds and grasses in yards, its main ingredient, glyphosate, has been found by the
International Agency for Research on Cancer (IARC)
to be "probably carcinogenic" to humans. These conclusions were based on tests that indicated glyphosate causes chromosomal and DNA damage in human cells that can lead to cancer.
Roundup Use and the Cancer Connection
Various studies continue to link this famous weed killer to numerous cancers, including Non-Hodgkin's lymphoma and multiple myeloma.
Non-Hodgkin's lymphoma: Non-Hodgkin's lymphoma is a cancer that often begins in your lymphatic system, which is part of your body's immune system. Once it develops, the white cells, which are called lymphocytes, grow abnormally and cause tumors to grow throughout the body University of Washington research shows that agricultural workers who were heavily exposed to glyphosate have experienced a 41 percent greater risk of developing non-Hodgkin's lymphoma than people who never used the weed killer or used it infrequently.
Multiple myeloma: Generally, with multiple myeloma, a group of plasma cells in the body become cancerous and multiply, which causes damage to the immune system, bones, kidneys, and red blood cell count. Research published in the Journal of Hematology & Oncology has found that glyphosate can induce benign monoclonal gammopathy and promotes multiple myeloma in mice.
Signs and Symptoms You Need to Watch out for After Exposure to Roundup
If you were exposed to Roundup and experience any of these symptoms, get evaluated by a doctor quickly. These symptoms are often linked to serious cancers such as non-Hodgkin's lymphoma and multiple myeloma.
Enlarged lymph nodes
Swollen belly
Abdominal pain
Bone pain
Chest pressure
Shortness of breath
Significant cough
Fever
Weight loss
Anemia
Night sweats
Skin rash
Chronic fatigue
Nausea or vomiting
Loss of appetite
Headaches
Frequent infections
Different Types of Glyphosate Exposure
One of the reasons Roundup weed killer products are so detrimental to the population at large is that you do not have to work with Roundup directly to be exposed to it. In fact, you can suffer from glyphosate exposure by:
Drinking glyphosate contaminated water: If you use Roundup products, the chemicals from the product, including glyphosate, can seep into the groundwater and contaminate wells that are used for drinking water.
Breathing glyphosate contaminated air: This form of exposure is common for those who work on farms and use this herbicide regularly or those in the population who live near the farms that use this product.
Eating glyphosate contaminated food: Foods grown in gardens or on farms that use Roundup can transfer toxic amounts of glyphosate to consumers.
Touching glyphosate contaminated products or plants: If you use Roundup in your garden, you may have touched the chemical during the application or touched the plants with the chemical on them.
Exposure to this dangerous herbicide can happen in many ways at different times in your life, and it can be hard to track down when it may have been that cancer-causing exposure happened and how. That is why if you have used Roundup or believe you have been exposed to it and have developed cancer, you should talk to a skilled Roundup cancer lawyer as soon as you can.
Claims in Pending Weed Killer Cancer Lawsuits
The numerous cancer lawsuits against Monsanto allege:
The company knew of the link between Roundup and the potential to cause cancer for many years.
Exposure to the chemical glyphosate can cause cancer.
Roundup's labels failed to warn consumers about the cancer risks.
Monsanto has misrepresented the safety of Roundup and ultimately misled farmers, governmental agencies, and the public.
Although there have only been a few jury trials from these allegations, they have resulted in multi-million dollar awards for the victims.
Who Can File a Lawsuit Against Monsanto?
If you have been
diagnosed with cancer after using Roundup
, you may be eligible to pursue legal action against Monsanto. Eligibility may also extend to family members who have lost a loved one due to Roundup-related cancers. Those eligible to sue may include:
Direct victims: Agricultural workers, farmers, landscapers, gardeners, parks and recreation staff, and groundskeepers who have been exposed to glyphosate and have developed Non-Hodgkin's lymphoma or another cancer may take legal action against Monsanto and its parent company, Bayer.
Family members: If you believe your loved one died because of cancer that developed from their Roundup use, you may file a claim against Monsanto that indicates Roundup use led to their death.
If you were exposed to Roundup and diagnosed with cancer or your family member was exposed to Roundup died of cancer, reach out to an experienced Roundup cancer lawyer, such as those at Dolman Law Group Accident Injury Lawyers, PA, as quickly as possible. We can go over your case, speak with you about your Roundup exposure and your illnesses, and determine if you have a viable lawsuit.
Damages Available From a Roundup Lawsuit
Generally, damages—legal compensation—in a Roundup lawsuit include economic and non-economic damages: Economic damages: These damages refer to the readily calculable expenses that develop from the incident. They include:
Past, present, and future medical bills, such as doctor visits, emergency room visits, hospital stay, surgery, and prescription medications
Lost wages
Lost earning capacity
Rehabilitative therapy such as occupational and physical therapy
At-home nursing care
Replacement home services such as grocery shopping services or child care services
Other out-of-pocket expenses
Non-economic damages: These damages refer to the more subjective losses that result from an incident, including:
Mental anguish
Pain and suffering
Loss of reputation
Loss of companionship
Loss of consortium
Loss of enjoyment of life
However, the actual compensation a victim can receive will depend on the specific details of their case. For these reasons, if you believe your cancer has been caused by Roundup exposure, you should reach out to a skilled Roundup cancer lawyer to figure out what damages you may recover given the unique facts of your case.
The Statute of Limitations in Roundup Lawsuits
The statute of limitations is a law that dictates the amount of time you have to file a lawsuit after an alleged offense. If you do not bring this claim within this allotted time, you can be barred from pursuing compensation for your injuries. Every state has its own statute of limitations when it comes to injury cases, with some such as Florida, providing
four years
from an accident or injury to file a lawsuit, and others providing only one or two years. However, when it comes to the filing deadline in a Roundup lawsuit, many factors can toll, or pause, the statute of limitations. This is one reason why you should speak to an experienced Roundup cancer attorney as soon as possible, as it is not easy to determine how fast you need to act. Some factors that can affect your filing deadline include:
When your cancer diagnosis occurred
Further information regarding your glyphosate exposure
Where did the exposure occur
When you learned that there may be a link between your cancer and the Roundup exposure
Get the Legal Help You Need—Reach out to a Weed Killer Cancer Lawyer Today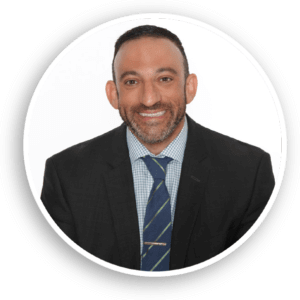 Large-named corporations like Monsanto have the money to spend on legal defense and will go to endless lengths to not have to pay you damages for the injuries you sustained from their products. However, when you work with an experienced Roundup cancer lawyer, you will not have to tackle this challenging legal battle on your own. Once retained, these skilled attorneys can:
Evaluate your potential weed killer cancer claim, explain your legal options, and provide you with the legal advice you need
Answer all of your legal questions and concerns and offer you information that can help you feel more assured moving forward in this challenging time in your life
Investigate your case and secure the evidence needed to show liability and damages
Hold the negligent parties accountable for the injuries and harm you sustained
Ensure that legal documents are filed on-time
Take your case to trial, if needed, and work tirelessly to get you the maximum compensation you need
If you or a loved one received a cancer diagnosis after using Roundup, or if your family member passed away from fighting a type of blood cancer after using this common weed killer, do not wait any longer to seek legal help.
Contact
Dolman Law Group Accident Injury Lawyers, PA today at 833-552-7274 for your free case consultation.