The trains running through Bradenton primarily pull freight these days, but when an accident happens—when a speeding locomotive collides with a pedestrian or vehicle or faulty guardrail fails to block traffic—people can suffer catastrophic injuries.
When that happens, the Bradenton train accident lawyers at the Dolman Law Group Accident Injury Lawyers, PA are here to help you recover compensation for the injuries you or your loved one suffered.
You can easily reach the Bradenton Train Accident Lawyers at Dolman Law Group Accident Injury Lawyers, PA, and Dolman Law Group Accident Injury Lawyers, PA, at 833-552-7274 (833-55-CRASH), or you can contact us online.
Trains in Bradenton and Beyond
Trains are part of Bradenton's culture. We host the Railroad Education and Learning Center of Florida and live near the Florida Rail Road Museum. Amtrak has a bus stop at the Pilot Travel Center, where travelers can get to Tampa in less than two hours. Freight line CSX has famously pulled Tropica juice cars through Bradenton to markets. When trains work properly, they're safe, comfortable ways to travel or transport goods.
However, nationwide, on average, train accidents result in a fatality every 100,000 miles. In fact, a train hits one person or vehicle every three hours across the United States. According to recent Federal Railroad Administration statistics regarding highway-rail grade crossing collisions, Florida had 135 train collisions, 24 deaths, and 54 injuries.
Freight trains are an important part of the American economy, and passenger trains are slowly becoming a popular means of transportation again. Across the United States, there are thousands of miles of tracks, over 209,000 railroad crossings, and approximately 600 railroads.
In Florida, one privately owned train company, Brightline, is transitioning to Virgin Trains USA. In its first two years, Brightline trains killed more than 40 people on tracks and at rail crossings. An analysis by The Associated Press found that this was the worst death rate per mile of any of the nation's railroads, and called it the nation's deadliest railroad.
Railway and train accidents are extremely complex, and they often result in catastrophic injuries. If you have been injured in a train accident, consult an experienced Bradenton train accident lawyer at Dolman Law Group Accident Injury Lawyers, PA as soon as possible.
Common Causes of Bradenton Train Accidents
According to the U.S. Department of Transportation, collisions or derailments cause the most serious train accident injuries. A derailment occurs when a vehicle such as a train runs off its rails. Derailments can be caused by human error, a collision with another object, mechanical failure of the wheels, broken rails, or other track failures. These accidents frequently occur at railroad crossings, when a driver tries to beat the trail to avoid a wait. Many people assume that an oncoming train can stop in time, but a 150-car freight train traveling 50 miles per hour will take more than a mile to stop.
While each train accident is different, there are some common causes, including:
Conductor error. Human error has always been one of the most common reasons for any accident. Inexperience, fatigue, poor judgment, impaired reactions, and other circumstances may contribute to train disasters.
Collisions with other trains
Collisions with other vehicles, such as cars or trucks.
Lack of adequate warnings at the railroad crossings. This may lead to crashes involving more than one train, trains, and other vehicles, or pedestrians.
Trains exceeding locally or state-imposed speed limits.
Railway negligence. Over 80 percent of crossings do not have proper warning devices, or the device fails to operate. Over half of accidents happen at crossings without warning devices.
Mechanical failure. A defective part may cause a train to malfunction. If crossing gates fail to operate correctly, another vehicle may end up on the tracks when a train is coming.
Track problems. The railroad company must keep the track in good condition. Everything from routine wear and tear to stress fractures may cause a train to derail.
Inspection or maintenance violations.
Trip or slip and fall accidents in trains. Train floors have to be well maintained and free from hazards.
Bradenton Train Accidents Involving Pedestrians
More than 65 percent of fatal train accidents involve pedestrians. There are more collisions involving cars, but those resulted in fewer fatalities. School buses and motorcycles also had a higher mortality rate. Pedestrian train accidents may be caused by the conductor's failure to blow the train whistle in alert of its arrival, or a derailment.
Bradenton Train Accident Injuries
The most frequently reported railroad injuries include:
Spinal cord, neck, shoulder and back injuries
Traumatic brain injuries, which can result in disruption of the normal function of the brain. A traumatic brain injury may affect cognitive function, sensation, motor function, or behavior.
Broken bones
Crush injuries
Burns. Train accidents can lead to explosions, causing severe burns.
Lost limbs
Cuts and fractures
Wrongful death. If your loved one died due to a train accident, some survivors, including the surviving spouse, minor children, and adult children, can file a wrongful death claim. If there is no surviving spouse, each parent of a deceased minor child or the parents of an adult child may also pursue a wrongful death claim. Survivors may receive compensation for medical, funeral and burial expenses, as well as compensation for the loss of earnings, and more.
Responsibility of Train Companies
Railroad companies that transport people and products are considered common carriers. Therefore, they have a duty to ensure that their passengers and cargo are transported safely. They also must operate their trains in a way that keeps motorists, pedestrians, and others. When they fail in their responsibilities, they are legally responsible for any harm and losses that occurred.
The Federal Railroad Administration (FRA) is an agency in the United States Department of Transportation and is in charge of railroad operations, It creates, administers and enforces rail safety regulations. Federal and state laws also set forth specific common carrier regulations. When there is an accident involving injuries or fatalities, the railroad must complete This information is used to help monitor railroad safety. In addition, premises liability and negligence laws may apply to the Florida railroad providers.
A combination of errors may cause train accidents, so it takes an experienced train accident lawyer to determine who was responsible. Several different people or entities may be liable for train accidents, including:
The engineer. The driver may have ignored safety rules or operated the train while under the influence of drugs or alcohol.
Track owner. Poorly maintained tracks may cause an accident.
Train manufacturers may be responsible for improperly manufactured trains or train components.
Railroad company. The railroad company may be liable if it fails to maintain the train properly, sound warning signals, or fails to train drivers properly.
Railroad operator.
Light rail transit agencies.
City and/or state governmental units.
Other drivers or pedestrians. In some cases, the person driving another vehicle may have contributed to the accident, such as when the driver tries to go around the railroad gates.
The Federal Employers Liability Act covers injured railway workers. Instead of seeking workers' compensation benefits, railroad workers may sue their employers for work-related injuries. In addition to injuries, they may pursue compensation for illness from exposure to toxins and carcinogens, hearing loss, and other chronic injuries. One difference between a FELA claim and workers' compensation is the issue of fault. Negligence, or fault, is not a part of workers' compensation cases, but in a FELA claim, the worker must prove that the employer's negligence was responsible for the accident and resulting injuries.
Evidence in a Bradenton Train Accident Case
Many train accidents require a lengthy investigation to determine liability. Depending on the circumstances, investigations may be conducted by the Federal Railway Administration and the Florida Department of Transportation.
Official reports that contain valuable evidence include:
FRA report - Experts from many fields contribute to the report prepared by the Federal Railroad Administration's Office of Safety Accident Analysis. This report generally takes approximately six to nine months to finish and be released.
NTSB report - If the National Transportation Safety Board decides to investigate an accident, then the FRA investigation plays a supportive role and does not release its findings until the NTSB report is released.
Police report - If the law has been broken in connection with a train accident, the police will usually investigate.
OSHA report - If the train accident injures a railroad employee, the Occupational Safety and Health Administration will investigate and release a report. This report may contain important information about possible safety violations.
EPA report - If the train carried hazardous materials, the Environmental Protection Agency (EPA) will release a report regarding the dangerous materials and whom it may affect.
Since railroad accidents can occur in so many ways, sources of evidence may include:
On-board video. Many passenger trains have inward- and outward-facing locomotive image recording devices. These devices record while a lead locomotive is in motion and store the data, so investigators can analyze the data in the event of a crash.
Event data recorder (EDR). This device, also called an on-train monitoring recorder, is similar to the flight data recorder found on airplanes. It automatically records data about the operation of train controls and systems, such as the speed of the train, and the use of the brakes and horn.
Dispatch records. On a busy stretch of track, there may be several trains traveling in either direction. To avoid disastrous head-on crashes, dispatchers must keep a detailed record of all trains. They must be aware of the direction of travel, times of departure, and cargo. The engineers are always communicating with the dispatch officer regarding critical signals.
Maintenance records. These can help determine if the railroad is responsible for failing to maintain the train, track, crossings, gates, or other warning signals. Railroad companies must regularly inspect the trains, the tracks, and the grade crossings to ensure that they are adequately maintained and safe for use. Failure to maintain the trains and other equipment may lead to serious accidents. Regulations allow different maximum speeds on different types of tracks. If the tracks wear down, a train traveling too fast may be involved in an accident, so tracks must be inspected for wear and tear. Crossings need to be properly maintained so that the driver of a passenger car or other vehicle can see the train passing through the intersection. Gates and warning signs must be functioning properly.
Track profiles. If a train derails, the track profiles may provide information about the cause of the accident. Broken rails or even minor flaws in the steel can cause a derailment. The track profile is the cross-sectional shape of the track.
Radio communications to and from locomotives. To keep things running smoothly and avoid emergencies, the driver of the train and the dispatcher's office must be in constant contact. These communications are recorded and can help investigators determine how the accident happened.
Manuals, policies, etc. A railroad company's instruction manuals and policies set forth the requirements for employee training, supervision, and disciplinary measures in the event of a failure to comply. If the company did not properly train and instruct a worker, or monitor and reprimand him or her for failing to follow company policies, then the company may be liable.
Potential Compensation in Bradenton Train Accident Cases
Injuries from a train accident can be devastating and have long term effects. In addition to physical injuries, victims often face limited mobility, mounting medical expenses, and lost wages. With the help of a Bradenton train accident lawyer, you may file a personal injury or wrongful death claim against the responsible person or entity.
Victims may need compensation from a train accident and injury case settlement to cover a variety of expenses, including:
Past or future medical costs
Lost wages
Property damage
Pain and suffering
Loss of consortium
Emotional suffering
Disability or disfigurement (catastrophic injury)
Wrongful death
Federal law caps damages for railway accidents at $200 million per incident for all claims.
Bradenton Train Accident FAQ
Railroad accidents are often complex and require a thorough investigation to determine the causes. Railroads have deep pockets and often try to unfairly blame victims following accidents. At Dolman Law Group Accident Injury Lawyers, PA, we fight to do justice in these situations.
If you or a loved one suffers injuries or death as a result of a pedestrian-train accident or vehicle-train accident in Bradenton or the surrounding area, contact the experienced train accident lawyers at Dolman Law Group Accident Injury Lawyers, PA. We offer a free consultation to discuss your case.
Meanwhile, do you have questions? Below, we provide answers to some of the most frequently asked questions (FAQs) about train accidents in Bradenton.
Are train accidents unusual?
Florida is one of the most dangerous states in the U.S. for collisions between vehicles and trains. In the most recent year, 135 collisions between vehicles, such as cars, buses, and trains, were recorded in the Sunshine State, causing 24 deaths and 54 injuries. These statistics make Florida the third-most dangerous state for train-vehicle accidents, behind only Texas and California.
We are also a very dangerous place for pedestrian-train accidents. Sixty-five percent of fatal train collisions involve a pedestrian. (Buses are responsible for one-third of fatal accidents, and motorcycle-train accidents responsible for 29 percent.) The regional Brightline train in southern Florida has been dubbed the nation's deadliest because of the more than one death per month, on average, that occurs because of collisions.
Who is responsible for injuries in a Bradenton train accident?
The question of responsibility for a train accident is crucial in determining victim compensation. Questions of responsibility revolve around the concept of negligence. Negligence is a violation of the duty of care owed to the public.
Train companies, for example, owe a duty of care to make sure their trains are safe to operate. All components need proper maintenance, inspection, and repair if necessary.
Many train companies own the tracks on which the trains operate. The tracks also need safety inspections, maintenance, and repairs. These tracks' design should include working gates, warning lights, and other safety features.
The grades need proper design and maintenance so that heavy vehicles, such as trucks and buses, can safely navigate the tracks they cross.
If the train company improperly performed any of these activities, it may constitute negligence. Negligent parties are liable for injuries caused by accidents stemming from their negligence.
Of course, train accidents can stem from other causes, too. What if you recently had your own car serviced, and the brakes didn't work, so you couldn't stop at the railroad crossing? In that case, the component manufacturer or repair shop may bear responsibility. These parties also have a duty of keeping the public safe: to provide safe components, safe manufacture, and competent repairs that don't introduce problems.
Untangling the causes of a train accident can prove complex. Oftentimes, a thorough investigation is needed. Some train companies, for example, may try to blame a high number of pedestrian fatalities on suicide. Watchdog groups, however, point out that the rate of suicide-by-train is in fact very low, and that high levels of pedestrian accidents likely stem from inadequate safety features, warnings, and educational campaigns.
How do I obtain compensation for my Bradenton train accident injuries?
Victims of an accident caused by someone else's negligence are entitled to seek compensation for their injuries. It's prudent to consult a lawyer to help you determine the negligent party.
Victims can seek compensation for their injuries in several ways. You can approach the at-fault party's insurance company for compensation. That's why you need to know what party's negligence caused the accident. You will then need to find out what insurance companies are involved.
You can also file a Bradenton train injury suit in civil court.
What damages may I recover for my Bradenton train accident?
Victims injured in a train accident may seek damages in the following categories:
Medical expenses related to the accident—for emergency room treatment, ambulance transport, diagnostic tests, doctor's appointments, hospitalization, surgery, prescription medication, assistive devices like walkers, and more
Wages lost from work—for lost time from work for the accident, recuperation, and necessary medical treatment
The lifetime value of earnings—if the accident caused disability preventing the victim from working at a former occupation
Pain and suffering—for physical, mental, and emotional pain and suffering
What if I need future medical treatments for my Bradenton train accident?
Train accidents often cause very severe injuries. Trains are, after all, much bigger and heavier than even the heaviest vehicles. As a result, victims often need extensive medical treatment and extended time off from work.
Victims can seek damage compensation for expenses expected in the future as well as for those they've already incurred. Generally, medical professionals provide testimony about the recommended course of treatment for your injuries. Then, healthcare professionals forecast the cost.
Medical professionals also provide testimony about the expected effect of future treatment on your ability to work and the forecast recovery time. As a result, the damage compensation claim can include estimated lost wages from work.
What if a Bradenton train accident victim dies?
While the above discussion is about injury victims, all too often train accident victims die as a result of their injuries.
In that case, certain family members may qualify to file a wrongful death suit against the negligent entity. Wrongful death suits come into play if the victim could have brought a Bradenton train injury lawsuit had they survived.
Death is tragic, and no damage compensation can replace a missing loved one. The law does recognize, however, that a death creates a financial burden on those left behind. Both medical care the victim required before death as well as funeral expenses can drain a family's resources.
In addition, if survivors depended on the victim's economic livelihood and emotional care, then they are entitled to economic compensation for the loss of their loved one.
You may bring a wrongful death suit in Bradenton if you are:
The spouse, child, or parents of the deceased
A blood relative or adoptive sibling who is "partly or wholly dependent on the decedent for support or services"
These people can seek damage compensation in the following areas:
Medical expenses paid by the family member for the deceased
Funeral expenses paid by the family member
The value of the support and services that the deceased provided
Loss of companionship, protection, and guidance provided by the deceased
Mental and emotional pain and suffering if the deceased was a child
At times, the decedent's estate pays the expenses. If that is the case, the estate can seek damage compensation for medical expenses and funeral and burial expenses paid directly by the estate.
The estate can also seek damage compensation for lost wages, benefits, and other earnings, including the value of lost earnings that the deceased person could reasonably have been expected to make had they lived and the value of earnings that the estate could reasonably have been expected to collect if the death had not occurred.
What if the insurance company refuses to pay a just amount after my Bradenton train accident?
Train accident victims may expect sympathy and a reasonable claim settlement from the negligent entity's insurance carrier. Unfortunately, in reality, insurance companies can refuse to pay a reasonably just amount, and they can make life very difficult for the victims as a result.
After all, victims need medical care and money to live on. The refusal of an insurance company to pay or the endless months it can take for a claim to resolve can pose real financial and emotional hardship on victims.
Insurance companies are in business to make a profit. Paying out large claims will negatively affect the companies' bottom line. That's why many insurance companies employ strategies to deny claims, to minimize them, and to avoid paying them altogether.
Lawyers can help you negotiate a settlement that compensates you for the full cost of your injuries. Experienced attorneys have heard all of the arguments that insurance companies use; none of them are new. Lawyers can counter false insurance company claims with evidence and can calmly and rationally demand justice. They maintain steady pressure on the insurance companies.
If all else fails, lawyers can help victims file a Bradenton train injury lawsuit in civil court. Insurance companies do not like the prospect of a lawsuit! Judges and juries can often see through these strategies and will likely return a much more favorable settlement to the victim. Insurance companies know this and often react to the threat of a lawsuit by settling out of court.
Here are some of the most common insurance company tactics.
Lowballing - Lowballing refers to a tactic of settling a claim very quickly. What's wrong with that? Well, the amount is often lower than the claim is worth. The insurance company is betting that the victim needs the money and is relieved to settle the matter quickly.
Blaming the victim - The company either denies the claim or minimizes it based on the insurance company's belief that the victim is either wholly or partly to blame for the accident. At times, the insurance company may believe that the victim actually caused the accident, but frankly, some insurance companies argue that a victim is responsible even when an investigation shows the injured person bears no such responsibility.
Victims did not suffer injuries to the degree that they claim—Insurers deny or minimize some claims because they allege that the injuries are different or lesser than claimed, or nonexistent. Victims should realize the widespread nature of this tactic. If you refuse emergency treatment at the scene or don't visit a doctor shortly after the accident, insurance companies will use these facts as evidence that you were not injured as badly as you claim. Go to an emergency room if arriving EMTs think you should or to visit a doctor for a thorough check-up if a visit to the emergency room isn't necessary. Don't rely only on your assessment of whether you are injured. Many injuries don't feel painful or distressing at first, including some very serious ones, such as concussions. Even if you do seek a doctor's attention, insurance companies will check up on whether you followed the doctor's advice! If your doctor recommends a specialist appointment as a follow-up or a prescription, follow up on the recommendations. If you don't, insurance companies will use the lack of compliance as evidence, again, that you weren't hurt as badly as you claim.
The victim's injuries did not stem from the accident - Insurance companies may acknowledge that you have injuries, but that their insured is not responsible. Only injuries directly caused by the accident are compensable. If you have other conditions or injuries that don't stem from the accident, the insurance company may try to claim that none of your injuries stem from the accident.
How can your Bradenton train accident lawyers help me?
Our lawyers can help you negotiate with insurance companies and file a lawsuit. We can also work to maximize your compensation.
We can do so by:
Investigating the accident. As mentioned earlier, train accidents are often complex and require investigation. Lawyers can gain the results of any investigation conducted by Federal or state transportation authorities or the police. Attorneys can also request records of inspection, maintenance, and repair from train companies and other potentially responsible parties. Lawyers also work frequently with forensic analysts and with trained private investigators to determine the causes of accidents.
Compiling evidence. Any successful case, whether an insurance claim or a Bradenton train injury lawsuit, requires evidence. Evidence is needed both to ascertain the cause of the crash (and who or what caused it) and to ascertain what injuries and other damage it caused.
Victims may not walk away from an accident with evidence, but lawyers can compile it. They may request investigation records, company records, personnel records, surveillance footage, police reports, and more.
Were You Injured in a Bradenton Train Accident?
Florida, like all states, limits the amount of time you have to file a lawsuit against the parties liable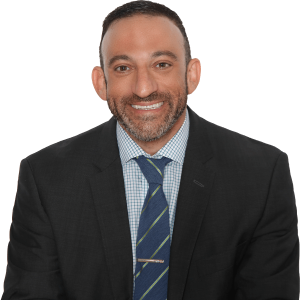 for your accident and injuries. This is known as the statute of limitations. Other important deadlines may apply to your claim. For example, organizations like the South Florida Regional Transportation Authority and Amtrak have published rules and notification deadlines for reporting pending claims.
If you or someone you love has been injured in a train accident, you need to speak with our experienced Bradenton train accident lawyers. With offices across both Florida coasts, including Bradenton, you can easily reach Dolman Law Group Accident Injury Lawyers, PA, and Dolman Law Group Accident Injury Lawyers, PA, at (941) 613-5747, or you can contact us online.
---
Bradenton Office
6703 14th Street West Suite 207
Bradenton, FL 34207
Phone: (941) 613-5747
Client Testimonial
"AMAZING and understanding attorneys! Did great on my case and I highly recommend Dolman Law Group Accident Injury Lawyers, PA for anyone that has been injured in an accident!"
Rating: 5/5 ⭐⭐⭐⭐⭐
Koralis R.
Jan 2020
Read more reviews on Google!