San Antonio Truck Accident Attorney
As one of the top ten largest cities in the U.S. and an intersection of various major interstate highways and Texas freeways, the City of San Antonio serves as a major hub for residents, visitors, and commercial trade. A densely populated area contributes to congested streets filled with everyday drivers alongside large commercial vehicles and trucks. It is probably not something you think about when you take to the road for your daily commute, but accidents are an everyday occurrence along the roadways of San Antonio and neighboring areas.
If you've sustained injuries in a San Antonio truck accident, contact the experienced San Antonio truck accident attorneys at Sibley Dolman Gipe Accident Injury Lawyers, PA, to determine your eligibility to seek compensation following your accident.
About Sibley Dolman Gipe Accident Injury Lawyers, PA
Sibley Dolman Gipe Accident Injury Lawyers, PA, has offices conveniently located throughout the country, including in San Antonio. We represent individuals who have sustained injuries in preventable accidents, including truck accidents. We have experience negotiating with at-fault parties and their insurance companies, as well as pursuing litigation and representing our clients at trial.
Our award-winning attorneys have received local and national recognition for the high-quality legal services that they provide, and our success has been featured on Fox, ABC, and NBC. When injured individuals (or grieving family members) retain us to handle their truck accident claims, we always pursue maximum compensation, which will depend on the specific circumstances of the truck accident.
At Sibley Dolman Gipe, we offer free, no-obligation consultations to prospective clients, during which they can discuss the details of their case and determine their eligibility to pursue compensation for the full cost of their injuries, and we take cases on contingency, which means that our interests are always aligned with those of our clients. If you or a loved one has sustained injuries in a San Antonio truck accident, contact us today to discuss the details of your truck accident, ask questions about your legal options, and determine your eligibility to pursue compensation for the full cost of your injuries.
Why Hire Us?
If you decide to handle your truck accident claim on your own, you may miss out on potential compensation. Your damages claim should include your economic damages, such as medical bills and property damage, as well as non-economic damages, which are more difficult to ascertain given their subjective nature. You should retain an experienced truck accident lawyer to help determine your best legal course of action, take over negotiations on your behalf, and represent you in court if necessary. At Sibley Dolman Gipe Accident Injury Lawyers, PA, we have the extensive resources and network of experts of a large firm, but we combine that with the accessibility and customer-service focus of a local, boutique firm; when you retain us to handle your truck accident claim, you get the best of both worlds.
If the at-fault insurance company has already presented you with a settlement offer, you should consult an attorney before accepting. Insurance companies often offer low-ball initial settlements, and simply retaining an attorney may result in your settlement offer immediately increasing. The personal injury lawyers at Sibley Dolman Gipe has successfully represented truck accident victims in the past, and we have the legal knowledge and skill to pursue maximum compensation on your behalf. Contact us today to schedule a free consultation with one of our experienced truck accident lawyers if you've suffered injuries or lost a loved one in a San Antonio truck accident.
Our Results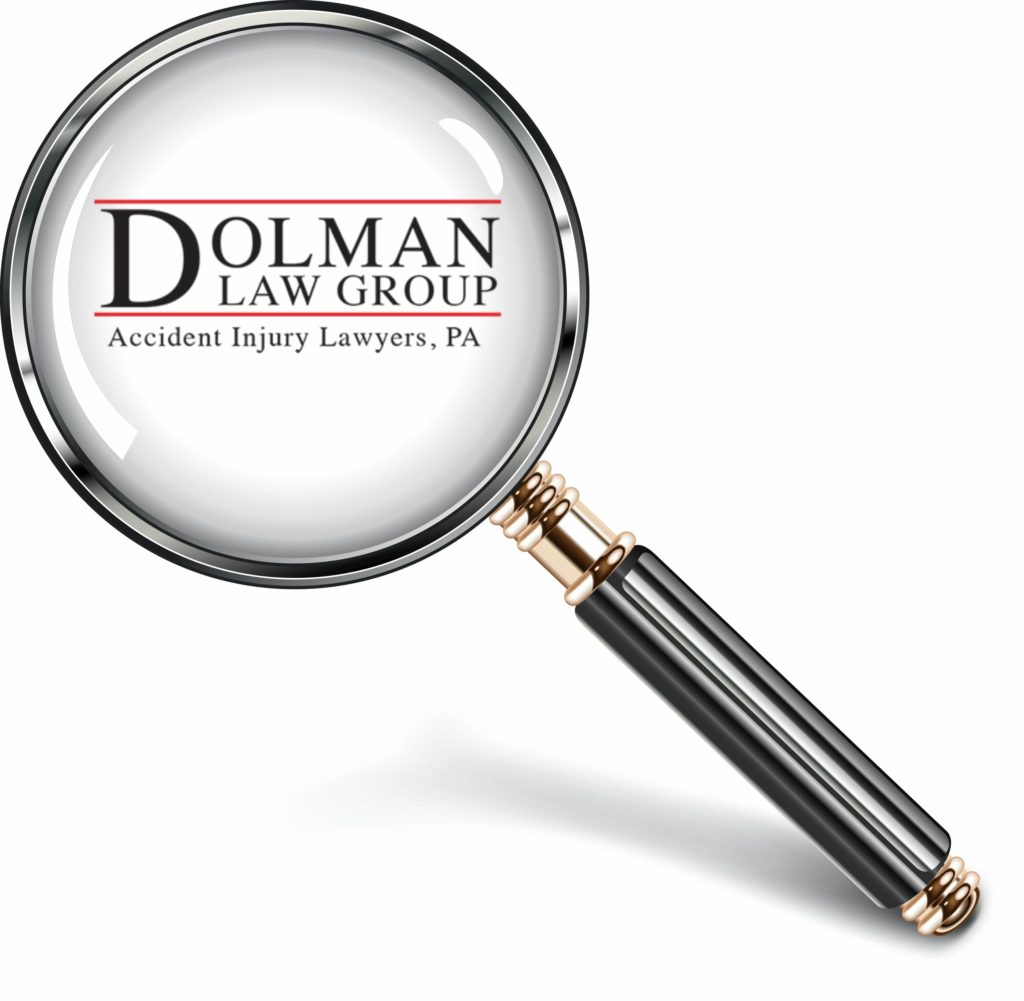 At Sibley Dolman Gipe Accident Injury Lawyers, PA, we have a track record of success representing individuals who have sustained injuries in truck accidents in San Antonio. Our legal knowledge and trial skills set us apart from our competition, and we confidently pursue maximum compensation on behalf of all of our clients. While we cannot guarantee a favorable result in your case, we can promise to work hard to ensure the best possible outcome in your case given your specific circumstances.
Some of our recent results include:
$3.2 million in compensation for a client who sustained traumatic brain injuries in a truck accident.
$1.7 million in compensation for a client who sustained a severe shoulder injury and a mild traumatic brain injury in a truck accident.
$775,000 in compensation for a father and son who sustained severe injuries when a large pickup truck slammed into the back of their small SUV.
Truck Accident Statistics
The NHTSA reports that nearly 5,000 fatalities occur yearly in accidents involving large trucks. Of those fatalities, more than 70 percent occurred to drivers and passengers of other vehicles involved in a collision with a truck. An even greater number of individuals survive but are seriously injured in truck accidents each year.
Increased demands in the shipping industry combined with congested roadways leave trucks traveling alongside passenger vehicles at most times throughout the day. The sheer size and power of trucks can cause unthinkable damage and injuries to those that cross their path during an accident. A truck accident victim faces impacts not only on their overall wellbeing but also their finances and quality of life.
Types of Truck Accidents
Trucks come in various sizes and with different capabilities. From large box trucks to semi-trucks, flatbeds to 18 wheelers, each truck serves a specific purpose and each has a unique design that can contribute to catastrophic collisions or accidents with other vehicles on the roads.
While these trucks can differ in their design as well as their general size and weight, they all are significantly heavier than passenger vehicles and in many cases are used to transport heavy machinery, hazardous cargo, or everyday goods across and within states. The size and weight of trucks in combination with the weight of goods on board and their overall design create hazards that can cause catastrophic accidents resulting in injuries and death.
Certain accidents are more common when a truck is involved. The type of truck accident can have different impacts on the other vehicles in an accident as well as the severity and type of injuries involved for passengers, drivers, and bystanders.
Different types of truck accidents include:
Rear-end collision – In this accident, a truck will impact a vehicle from behind. This can result in a vehicle being thrust into other vehicles ahead or oncoming traffic. Passengers in rear seats are particularly vulnerable in these accidents, although injuries or fatalities can occur to anyone in the vehicle depending on the speed and impact of the crash.
Underride accident – These are some of the most tragic and horrific truck accidents and one of the highest causes of fatalities in truck accidents. An underride accident occurs when a vehicle becomes lodged under the back end or side of a truck from a collision. The severity of many of these types of truck accidents is avoidable; however, most trucks in the U.S. are not equipped with sufficient underride protection to prevent serious injury or deaths.
Override accident – Unlike an underride accident where a vehicle will travel underneath a truck from the impact from the rear or side an override accident occurs when a truck cannot stop in time and proceeds to run over a vehicle, lodging the vehicle underneath its front end.
Front-impact or head-on crash – These accidents often result in fatalities of the occupants of the vehicle struck. These crashes can occur when a truck veers out of its lane into oncoming traffic or a truck driver loses control of the truck along the road striking an oncoming vehicle.
Jack-knife accident – This particular type of accident is unique to trucks due to the mechanisms and design of the truck at play. A jack-knife occurs when the cab portion of a semi-truck loses control of the trailer portion of the tractor-trailer and the truck begins to fold unto itself traveling across various lanes of traffic and potentially colliding with other vehicles.
T-bone or side-impact crash – Although not as common because most truck accidents occur along highways they are quite disastrous when they do occur in rural, suburban, or urban streets. Side impact collisions from an oncoming truck can leave vehicles unrecognizable and occupants with horrific injuries or most likely fatalities.
Rollover crash – Speeding, heavy cargo, high winds, can all contribute to a rollover accident of a truck. The size of the truck, as well as the cargo involved, can wreak havoc along the roads and collide with other vehicles traveling nearby.
Flying cargo or debris – From pebbles to tire blowouts, or heavy materials any object that is improperly secured can become a dangerous and deadly projectile to vehicles traveling behind a truck. The loose cargo or debris from a tire or other material can cause accidents or injuries to the passengers and occupants of vehicles along the road.
Runaway trailer accident – When a trailer becomes unhinged from a truck it will continue traveling until it comes to a stop or strikes traffic or obstacles ahead. A runaway trailer has the potential to cause devastating injuries and death to any individual in its path. Once a truck is separated from the trailer there is little to nothing that can be done to prevent an impact with the trailer and cargo on board.
Most Common Injuries in Truck Accidents
Many truck accidents result in fatalities and for most of the victims that survive, they are left with severe injuries with lifelong implications. The injuries in truck accidents often require extensive medical care, including emergency treatment, surgeries, and therapy. While some injuries may heal, other injuries may result in permanent disabilities for the victim. Truck accident victims face weeks if not months of care and accumulation of medical expenses.
The injuries of truck accident victims include:
Brain injuries including traumatic brain injuries (TBIs)
Spinal cord injuries, including paralysis
Other head and neck injuries
Blunt force injuries to internal organs
Severe lacerations
Amputations
Burns
Broken bones and fractures
Torn ligaments, muscles, and other soft tissue
Wrongful death
Most Common Causes of Truck Accidents and Collisions
Many elements and events can cause a truck accident, including weather, driver judgment, equipment, and road conditions. Truck drivers face many of the same distractions and temptations of other drivers sharing the road and must adapt their driving to combat many unique stressors of their profession as well as external elements. When there is a mistake made the likelihood of an accident resulting in injuries skyrockets and the safety and health of those traveling on the road alongside a truck are most at risk.
Common causes of truck accidents:
Distracted driving
Truck driver fatigue
Violations of federal truck industry standards and regulations
Driving under the influence
Excessive speed
Inexperienced truck driver
Reckless maneuvers
Improper truck or equipment maintenance or repairs
Failure to properly load or secure cargo
Failure in the hiring process
Liability in Truck Accident Cases
When a truck driver is found at fault in an accident, it is often a critical error or misjudgment on the driver's part that led to the events causing an accident and your injuries. However, just because a truck driver is determined at fault in the accident does not mean that the driver is the only party liable for your injuries.
One commonality amongst most trucks is their use as commercial vehicles. In fact, most trucks on the road are used for some business or commercial reason for the shipment or transportation of goods, machinery, and materials. When an accident occurs many elements could have contributed to the accident and the severity of the injuries you sustained.
Oftentimes, it is necessary to take a close look at the facts of the accident itself as well as the relationship of the truck driver with various other parties to ensure that all parties that are potentially liable for your injuries are included in your San Antonio truck accident claim.
Other parties that could be liable for your damages include:
Employer of the truck driver
Owner of the truck
The party shipping the goods if contents are inherently dangerous or hazardous
Company in charge of loading cargo
Manufacturers of trucks parts or equipment
The Damages in a Truck Accident Case
Truck accident victims likely understand their economic losses, such as medical expenses or damage to their vehicle and lost work. However, when you are in a truck accident, the damages you suffer can be far-reaching and go beyond what you may have initially considered. Under the law, you can seek different types of losses and damages in a San Antonio truck accident claim. No amount of money can erase the pain and injuries you have suffered, but there is an ability for you under the law to fight for compensation for most of the damages you have sustained.
Damages in a San Antonio truck accident claim can include:
Expenses related to medical care and treatment now and in the future
Losses to income for missed work or for your ability to perform prior work duties
Future impacts and reductions to income due to your injuries
Compensation for pain and suffering
Cost to replace or repair damaged property
Losses related to the wrongful death of a loved one
Punitive damages in extreme circumstances
What Four Steps You Should Take Following a San Antonio Truck Accident?
If you are involved in a truck accident there are some steps you can take to protect yourself and your interests in the days and weeks that follow.
Seek help from law enforcement and emergency services – If you physically can, call 911 immediately following your accident. If you are conscious but can't make the call yourself, request the help of a witness or bystander. Cooperate with law enforcement at the scene and proceed to the emergency department for care and evaluation of your injuries. Even if you feel you are not seriously injured, it is best to get an evaluation for possible internal injuries as soon as possible. If at any point you feel unwell or are in pain after an accident, proceed to an emergency room immediately for help and medical care.
Gather all evidence, documentation, and records – Collect accident reports, photographs or videos of injuries or at the scene and damage, medical records, and any other documents relevant to your accident and injuries. If you can safely do so, take photographs of damage and injuries at the scene. If you can't do so yourself or are immediately transported for treatment, ask a friend or family member to take photographs or videos of the accident scene or damages as soon as possible following the accident.
Refrain from making statements right after the accident – Insurance companies will try to contact you shortly after an accident. Be cautious in answering any questions and refrain from making statements until you have consulted an attorney for your case. What you say following an accident to insurance representatives or other parties can hold great weight in your case and the compensation offered to you or denials of your claim.
Contact Sibley Dolman Gipe Accident Lawyers, PA – If you can physically communicate following your accident, contact a San Antonio truck accident attorney as soon as possible. If you are yourself a loved one of an injured truck accident victim that is unconscious or has lost their life in a truck accident, you can contact us on your loved one's behalf for more information on their legal rights or interests against the parties responsible.
San Antonio Truck Accident Lawyer FAQs
As a truck accident victim or the loved one of a truck accident victim, you likely have many questions regarding your truck accident case and your rights. While no two accidents are alike, there are certain rights under the law that offer you protection and an opportunity to seek monetary compensation for the losses you have sustained. From the need for extended medical treatment to significant impacts on your finances, a truck accident can present many unexpected challenges to a victim that has been injured.
What are my legal rights and protections as a San Antonio truck accident victim?
When you are involved in an accident with a truck that is another party's fault, you can seek compensation for your losses under the law. Oftentimes, damages in a San Antonio truck accident claim are sought through the insurer of the at-fault party, as well as your own insurance company in some limited circumstances.
Negotiations with insurance companies may prove difficult to manage. Oftentimes, they won't consider all of your losses or damages. This is especially true in cases with injuries that impact not only your physical health but also your ability to participate and enjoy everyday activities or earn an income.
At the end of the day, insurance companies want to pay as little for a claim as possible, and if they find a reason to outright deny your claim, they will do so. This is where a San Antonio truck accident attorney can prove an invaluable asset to your case. A truck accident lawyer understands what you could be entitled to under the law and can help negotiate with insurance companies on your behalf a resolution in your case. If you can't agree on a satisfactory settlement, your attorney can proceed with your case in a civil court, if necessary.
What is the value of my San Antonio truck accident case?
One of the most common questions that are asked following a truck accident is what the value of your truck accident case is. In other words, what financial compensation can you expect for your losses? This is a complex question and no one answer fits each accident case. When a truck accident occurs, there are unique circumstances that cause the incident itself as well as the injuries you have suffered.
To calculate the worth of a San Antonio truck accident claim, an attorney will consider the combination of damages both economic and non-economic you have suffered. While some losses are easy to track and estimate with documentation and records such as medical bills or property repairs, other damages are harder to prove. Damages such as those related to the pain and suffering from your injuries and future expenses necessary for your care can be difficult to predict and estimate.
A knowledgeable and experienced attorney will work alongside you to understand the details of the truck accident you were involved in and the severity and extent of your injuries to estimate the maximum potential compensation you can fight for. The truth is no money can bring back a loved one or heal your injuries but under the law, you are entitled to seek compensation against those responsible for any damage they have caused to you.
Calculations of the damages you have suffered are an important step in your San Antonio truck accident claim. With a clear understanding of your losses, you can make the best decision for you; if and when an insurance company offers you a settlement in your case.
What losses can I recover in a San Antonio truck accident case?
Losses in a truck accident case can include economic and non-economic damages. Economic damages are considered losses that have an objective financial value whereas non-economic damages are unique and subjective to the individual suffering the loss. Under the laws guiding truck accident cases, you are eligible to seek compensation for losses that are directly caused by the negligent actions or inaction of the at-fault party.
Damages in a truck accident case can include:
Medical expenses
Income losses
Future medical expenses and income losses
Pain and suffering
Property damage
Wrongful death
Who is at fault for my San Antonio truck accident injuries?
If you are injured in a truck accident due to the fault of another, you may be entitled to compensation under the law. The law defines the circumstances of when an individual may seek compensation for damages they have suffered in an accident. To establish liability for the truck accident claim, an injured party must prove several elements have been met as required under the law.
Negligence of an at-fault party is established when a truck accident victim can show:
The at-fault party owed you a duty of care at the time of the accident;
The at-fault party violated that duty of care in some manner;
The at-fault party's actions that violated the duty of care caused you to sustain an injury; and
The injury you suffered was directly caused by the negligence of the at-fault party.
Can more than one party be liable for my San Antonio truck accident injuries?
Truck accident victims deserve justice for the injuries they have suffered as well as monetary compensation to help them recover from their losses. As you prepare your case to fight for compensation, you must determine what parties could face liability for your damages and injuries. Many times, victims are surprised to discover that more than one party may be liable for the injuries the victim has sustained.
In the moments following a truck accident, it may not be evident to you, law enforcement, or even an insurance company that the responsibilities for your injuries may lie with other parties beyond the truck driver. The drivers of large trucks and tractor-trailers are often engaged in commercial activities when traveling along roadways. Many factors could contribute to a truck accident beyond the actions of a truck driver.
Potential liability in truck accident cases can include:
Truck driver – When a driver is found to be at fault, it is usually due to errors in judgment or reckless behavior that contributed to and caused the truck accident. Truck drivers may have been driving under the influence, distracted, or in violation of other traffic laws.
The truck company – Employers in the truck industry are notorious for placing immense pressure on drivers to meet deadlines and often do so in violation of federal laws pertaining to hours and rest. In addition to the possible violation of safety standards, truck companies can also be found liable for failure in hiring practices or insufficient training of truck drivers.
The truck owner – Trucks require extensive maintenance and routine inspections to ensure that all parts are in working order for the safety of the driver and other individuals along the road. Any failure on the part of a truck owner to fulfill reasonable maintenance and necessary repairs can be considered neglect if those failures contributed to the accident.
The manufacturer of the truck or parts – In some cases, you may discover that a truck or equipment on the truck has been manufactured with a defect that makes its operation dangerous. If a flaw in manufacturing is found to have caused or contributed to the truck accident or injuries of the victims, a manufacturing company may face liability for those losses.
The shipping or loading company – It is not uncommon for trucks to have improperly loaded cargo or hazardous materials. Improperly loaded contents can not only cause an accident, it also could exacerbate the injuries suffered by victims. If it is determined that actions on the part of employees of a shipping company contributed to a truck accident, that shipping company could face liability for your injuries.
Should I provide the insurance company a statement after my San Antonio truck accident?
As you attempt to recover and heal from the truck accident, the at-fault insurance companies or other interested parties will likely approach you for a statement regarding the events on that day as well as your injuries. It is best to avoid making any statements or answering any line of questions regarding specifics of the truck accident until you have consulted with an attorney on your behalf.
Keep in mind that all interactions that you have with insurance company representatives, witnesses, or other parties can be used against you during the process of your San Antonio truck accident claim. Even the exclusions of a seemingly minor detail or error in recollection can result in your claim being denied or a settlement offer drastically reduced.
Avoid unnecessary details and complications in your truck accident case. Contact a San Antonio truck accident attorney soon after your injuries for guidance and assistance in dealing with insurance companies regarding the accident.
Should I accept the initial settlement offer in my San Antonio truck accident claim?
Not until you call Sibley Dolman Gipe.
An insurance company may make an offer of settlement to you soon after the truck accident. In some cases, you may have not even had a chance to consult an attorney on your case before you receive a settlement offer. Be cautious of a quick settlement offer, as insurance companies usually attempt to offer a low settlement quickly to prevent you from seeking additional compensation for your damages.
Insurance company representatives are not there to represent your interests but rather the interests of the insurance company itself. Quick settlement offers often pale in comparison to your actual estimated losses. In many instances, the settlement offer may not include all of your damages. In addition, you may lack a firm understanding of the extent of your injuries so soon after an accident as well as the impacts the injuries can have on your health and finances in the future. It is best to consult with a truck accident lawyer to discuss the circumstances of your case and for a calculation of the estimated damages you have sustained.
What is the deadline to file a claim following a San Antonio truck accident?
The second an accident happens, a legal clock begins to tick. The legal deadline to file a claim is known as a statute of limitations, and is the timeframe in which an injured party is allowed to bring a San Antonio truck accident claim against a potentially at-fault party. Each state sets its own rules for the time in which you can bring a lawsuit stemming from a truck accident.
In Texas, a truck accident victim has only two years from the date an accident occurs to bring an action in court against the parties responsible for your losses.
How long will a San Antonio truck accident case take?
There is a wide range of timelines for the resolution of a truck accident case. Anecdotally, cases with only minor injuries and property damage are more likely to resolve quickly after an accident. However, in cases with severe injuries or fatalities, it can take longer to resolve due to the extensive research and discovery involved in those cases.
Ultimately, it is the goal of accident victims to settle their cases out of court as quickly as possible; however, there may be times when a quick resolution is not in your best interest or possible. All efforts will be made to reach an agreement for fair and reasonable compensation in your case, but if that is not possible, then your case will likely proceed to trial, which can take a longer time to resolve.
What if my loved one died in a San Antonio truck accident?
The unexpected loss of a loved one in a tragedy such as a truck accident can leave families saddened, overwhelmed, and angered by their loss. You may qualify to pursue compensation for the wrongful death of your loved one, including recovery for expenses related to emergency medical care, burial, and funeral. A San Antonio truck accident attorney can help you get justice for your loved one against the parties responsible for your loss.
Do I need an attorney for a San Antonio truck accident claim?
There is no easy way to handle a San Antonio truck accident claim. Although you can file one alone, it is not advisable. Dealing with insurance companies, at-fault parties, and other interests can be time-consuming and burdensome. Following an accident, you want to focus on your recovery rather than worrying about deadlines and gathering evidence and eyewitness statements. A truck accident attorney can step in to help you navigate the claim process.
How can Sibley Dolman Gipe help me after a San Antonio truck accident?
At Sibley Dolman Gipe Accident Lawyers, PA, we understand what is necessary to help our clients through their San Antonio truck accident claims and get results in truck accident cases. We have the resources and experience to support you in your truck accident matter. From the calculation of damages to the collection of evidence and settlement negotiations, we will serve your legal rights and best interests throughout each step of the way.
We Fight for Maximum Compensation on Behalf of Our San Antonio Truck Accident Clients at Sibley Dolman Gipe
At the law firm of Sibley Dolman Gipe Accident Lawyers, PA, we are committed to the fight for justice for our clients and to help you recover maximum compensation for the losses that you have incurred from a truck accident. If you or a loved one is injured in a truck accident, you may pursue compensation for the injuries and damages suffered—and we can help you do that.
Call us if a trucker crashed into you in San Antonio and left you injured. You can reach us at any time at 833-552-7274 (833-55-CRASH) or through our contact page. We have someone standing by to talk to you right now.