Sinkholes happen in seconds—but the damage they cause can last indefinitely. After a sinkhole develops on your property, you may file a claim to recoup your losses. However, you may find battling with the insurance company to be more daunting than the sinkhole itself. When this happens, you have legal options.
The sinkhole damage lawyers at Dolman Law Group can fight to secure the coverage you need. We don't just file claims. We hold insurance companies accountable for the protection they owe our clients. Contact our team today to begin a free case review about your sinkhole damage claim.
We Advocate for People Who've Experienced Damage to Their Properties
We're ready to manage your claim if a sinkhole damaged your:
Agricultural property
Business, such as a storefront
Property that you rent out, such as an apartment or hotel
Car
Possessions outside of the home
Any freestanding structures, such as sheds
Structures attached to the home, such as a wheelchair ramp
Even if you don't see the specific type of damaged property listed above, do not worry. If you have sinkhole coverage, we want to recover what you deserve.
Who Is the Team at Dolman Law Group?
Attorney Matthew Dolman founded his firm in 2009. He did so because, at a very young age, he learned the importance of quality legal representation. As a child, he witnessed his father suffer serious injuries in a car accident. Yet, despite the severity of his condition, his lawyer did not offer sufficient representation. Now, Attorney Dolman strives to be the lawyer his father deserved.
His team takes every case personally. He knows the importance of securing legal help and what it means to be an attorney. You can learn more about our commitment to client satisfaction by checking out our testimonials. Clients describe us as honest, compassionate, and knowledgeable.
Why Hire Dolman Law Group to Represent Your Sinkhole Damage Claim?
At Dolman Law Group, we work tirelessly so our clients can recover the compensation they need to move forward with their lives. So often, we see insurance companies take advantage of people by offering them low settlements. Many people don't understand their claim outside of what the insurer says.
Our attorneys can give information on your claim's worth, so you don't settle for anything less. We want you to receive the maximum amount of compensation from the insurance company.
We Offer Client-Centered Legal Care to Sinkhole Damage Claimants
Choosing us as your sinkhole damage team has many benefits. Our attorneys get to know our clients and provide support throughout the claims process. In addition, we have the skills and knowledge to get the outcome you desire.
Some of the benefits of working with our firm include:
We fight to recover the maximum amount of compensation. We are strong negotiators who aren't afraid of litigation. When we negotiate with insurance companies, if they don't present a fair offer, we are not afraid to take your case to court. We staff our team with litigators who won't settle for less than the full value of your losses.
We offer responsive legal help. Once you begin working with our firm, you get your attorney's cell phone number. This way, you can get ahold of them whenever you have questions or want a status update.
We have the financial resources to take on big insurance companies. Our firm has the financial resources needed to fight big-name insurance companies. We work with investigators, field experts, and other specialists when fighting for what our clients deserve.
For us, your sinkhole damage claim is personal. We fight for our clients just like we fight for our loved ones.
We Aim to Minimize Your Financial Stress After Sustaining Sinkhole Damage
The attorneys at Dolman Law Group understand you are potentially dealing with significant financial struggles after a sinkhole. Your house could have significant damage, requiring you to seek alternate accommodations. Your business could face weeks of closure, affecting your income. Regardless of the type of damage the sinkhole caused, you could want financial help.
For this reason, we do not charge for our legal services unless we recover compensation.
You can expect the following when you choose Dolman Law Group:
Free consultations: We offer free consultations because we want sinkhole damage claimants to know their legal options. If the insurance company does not compensate you, you should have the opportunity to have legal representation without having to worry about legal costs. Our attorneys can answer your questions and explain your legal options during the consultation.
Help on a contingency-fee basis: Our law firm works on a contingency-fee basis. We do this to minimize clients' financial risk when pursuing damages from the insurance company. You will only pay us for our legal services if you recover compensation. We can discuss this fee agreement when we begin working together, so there are no surprises along the way.
Support from our network of professionals. Our team knows plenty about the financial recovery process following sinkholes. Yet, we don't have the answers to everything. So, we may consult with environmentalists, economists, and other professionals regarding certain aspects of your case. Our firm finances the cost of consulting with these parties.
There is no obligation to work with our firm during or after the consultation. We want to explain your options today. You deserve to recover compensation after a sinkhole if you have appropriate coverage.
We Protect You from Bad Faith Insurance Practices
You purchased insurance to protect your property from certain perils, like sinkholes. However, not all insurance companies manage claims in good faith. You could find yourself dealing with uncooperative claims adjusters, unanswered emails, and pointless phone calls. These are all things that could discourage you from seeking compensation.
Our team knows a bad faith insurance practice when we see one. We employ a host of strategies to protect you from tactics to derail or dismiss your case. You can learn more about how we defend claimants from unscrupulous insurers during your free case review.
You Should Hire an Attorney for Your Sinkhole Damage Claim
Since sinkholes are so prevalent, many attorneys know the laws surrounding them. Our attorneys are no exception. Our team understands that sinkholes can have catastrophic consequences.
There are many reasons to consider hiring a sinkhole damage lawyer when filing an insurance claim. First, it is helpful to have someone by your side supporting you throughout the claims process.
Other benefits of hiring an attorney include:
Experience: The team at Dolman Law Group has 120 years of combined legal experience advocating for people in your situation. Our years of experience have taught us valuable things about negotiations, claims adjusters, and bad faith insurance practices. We use this knowledge to your benefit.
Time: Supporting our clients through claims issues is our job. We investigate insurance claims and negotiate settlements day in and day out. You might have a job or other obligations you need to tend to. Our attorneys deal with your legal matters so you have time to focus on your personal matters.
Peace of mind: Taking on a property damage claim can quickly overwhelm you. With an attorney, you can have the peace of mind that you are doing everything possible to get the money you need. An attorney can represent your best interests throughout the entire financial recovery process.
We strive to do everything in our power to resolve your sinkhole damage claim.
Compensation You Could Recover When You File a Sinkhole Damage Claim
There are several factors that determine how much you could recover through a sinkhole damage claim. A large factor is how much it will cost to repair the damage to your property. Your insurance policy limit also plays a role in the amount of compensation you could recover.
Compensable losses in your case may comprise:
Repairs to damaged residential property: This could include any cracks in the windows, doors, or foundation. House-related damage also includes any attached structures, such as a porch or a garage.
Costs to repair other structures: You could have coverage for other structures on your property, such as an unattached garage, fence, or shed. The recovery limit for other structures is usually different from the main house.
Costs of personal property: If your personal property sustained damage because of the sinkhole, you could recover compensation for that loss.
Personal liability coverage: If a person sustains an injury on your property because of the sinkhole collapse, a liability insurance policy could offer coverage.
Additional living expenses: The sinkhole can cause enough damage to where you can no longer live inside of your home. You could recover compensation for the cost of staying at a hotel or another place while your home undergoes repairs.
Our attorneys can determine how much you need to cover your sinkhole-related losses. That way, you don't settle for less than you need from the liable insurer.
How Much Can I Get for My Property Damage Claim?
How much you can get following a sinkhole damage claim depends on your situation.
We review these factors when assessing and pursuing your losses:
The liable policy's limits
The extent of your property's damage
Whether you've filed a damage claim previously
The cost of repairing your property's damage
Your location
How much you've paid in monthly premiums
Your sinkhole damage lawyer wants to pursue the full cost of your damages. From the very beginning, we can share how much your damages are "worth" and what we intend to pursue.
You Have a Limited Time to File a Claim
Every insurance company has a filing deadline for property damage claims. The deadline generally begins from the date the damage happened. Your claim's filing deadline depends on the liable insurer. Yet, we encourage you to consider starting the claims process as soon as possible. That way, the insurer would have little reason to contest your case.
Our team manages your claim's filing deadline from the very beginning. That way, we can uphold your right to damages and advocate for what you need. Without securing legal help, you could mismanage your case's deadline and lose the right to file an insurance claim. That could leave you with thousands in out-of-pocket costs.
During your free case review, we can discuss your sinkhole damage claim's filing deadline, along with anything else pertinent to your situation.
You Also Have a Limited Time to File a Lawsuit
We hope to resolve your property damage claim through negotiations with the insurer. If not, however, we may explore filing a lawsuit. In this situation, your lawsuit alleges that even though you had coverage, the insurer violated the terms of your agreement by denying it.
The team at Dolman Law Group can manage everything your lawsuit requires, if your case makes it to that point. This involves filing your lawsuit, compiling evidence, and, of course, following all state-mandated deadlines.
What if I Miss My Lawsuit's Filing Deadline?
If you try to file a lawsuit against the insurance company outside of the prescribed filing deadline, the court system may refuse to hear your case. While laws outline some exceptions that could extend your filing period, these are not commonplace in property damage cases.
To preserve your right to damages, we encourage you to consider partnering with our legal team today. We can uphold your right to damages through litigation by managing each of your case's time-sensitive aspects.
Why Do Sinkhole Claims Get Denied?
It is common for insurance companies to deny sinkhole claims, so they don't have to pay for the damages. It's important to remember, though, that the insurance company doesn't have the final say. Your claim's denial isn't the end of your claim. You can partner with an attorney who can fight the denial and advocate for what you need.
An insurer may deny or undervalue your claim because:
It claims you don't have coverage.
It says that you didn't mitigate the damage.
It wants to protect its bottom line by denying claims.
It says you filed your claim too late—even if you filed it on time.
Sometimes, insurance companies contest the severity (or even the existence) of claimants' damages. Without the identification of structural damage, they could deny the claim. This requires us to investigate your property's damage and furnish proof of your losses.
Steps to Take if You Have Sinkhole Damage on Your Property
You can take several steps after discovering sinkhole damage on your property. Doing so could strengthen your insurance claim and streamline the recovery process. Our team suggests that you consider:
Preventing Further Damage to Your Property
Your insurance policy only covers damage directly related to the sinkhole. It likely does not cover damages that arise from failing to mitigate the event.
Consider this scenario to understand more:
A sinkhole happened in your backyard, causing a broken window.
You did not sufficiently board up the window or install a dehumidifier.
Mold and mildew growth formed inside the house, later leading to drywall rot.
The insurance company would pay for the physical damage related to the sinkhole, but not for the mold and mildew damage. You don't want the sinkhole to inflict further uncovered losses. So, we recommend taking reasonable measures to prevent damage from worsening.
Documenting Your Property's Damage
You want to recover the full cost of your sinkhole-related damages. This involves showing the insurance company that your property sustained damage in the first place. Taking photos of broken windows, collapsed structures, and the sinkhole itself goes a long way in asserting your right to compensation.
Other information that could bolster your claim includes:
Receipts on items you've purchased to mitigate the damage
Estimates from contractors
Any correspondence between yourself and the involved insurer
Our team can explain what other information should support your right to compensation.
Notifying Your Insurance Provider
Even if you're not sure about moving forward with a claim, you should notify your insurance carrier as soon as possible.
Doing so:
Establishes a firm link between the sinkhole and your property's damage
Ensures you don't miss any filing deadlines
Lays the groundwork for your potential claim
Prevents any assertions regarding your property damages' cause
Refraining from Giving a Recorded Statement
The claims adjuster may ask for a recorded statement in the days following the sinkhole. You might think: "This is my chance to share my side of the story." Wrong. A recorded statement lets the claims adjuster edit your words out of context to fit their narrative.
Your sinkhole damage lawyer can give the insurance company all the information it needs to fulfill your claim. If the claims adjuster asks you for a recorded statement, refer them to your lawyer.
Limiting What You Share Online
Many people turn to social media for support in the aftermath of a natural disaster. Yet, posting about the incident on social media does not support your case. Instead, just like we mentioned earlier, it gives the insurance company more information to contest your case.
Even sharing a photo of you and your family outside of your home could discredit the description of your damages. We ask that you limit your social media posts until the conclusion of your sinkhole damage claim.
Prioritizing Your Safety
Our firm doesn't just see you as a property damage claimant. That's because we know that sinkhole damage can touch every corner of your life——including your health and well-being. We want you to remain safe until contractors finish repairing the damage to your property.
This may involve:
Making alternative accommodations. You shouldn't remain in your home if a sinkhole has inflicted severe damage to your property. That could threaten your safety. You may consider residing elsewhere until contractors repair the damage. If you have to stay in a hotel, you could seek reimbursement from the liable insurer.
Sealing off the area. People can fall into sinkholes and suffer fatal injuries. If you have small children or animals, you should seal off the sinkhole area to prevent them from going near it. This may include creating a barrier with sandbags or placing structures around the sinkhole's edge.
During your free case review, our team can provide other measures that could bolster your case.
Frequently Asked Questions About Sinkhole Damage Claims
Dolman Law Group has served sinkhole damage claimants for over a decade. In that time, we've realized most people don't know much about sinkholes or damage claims. We've compiled some questions that we commonly get from property damage claimants below. Of course, if you have any questions pertaining to your situation, feel free to call us.
What Is a Sinkhole?
A sinkhole is when the ground's surface layer collapses, creating a bowl-shaped depression. Some sinkholes are only about a few feet long, posing little threat to neighboring structures. Others stretch hundreds of feet and can swallow homes, cars, and trees within seconds.
In insurance terms, a sinkhole is known as a "peril." Many basic insurance policies do not offer coverage for sinkholes, as they're considered "acts of God" or, in other words, unforeseeable events. Still, you may have coverage for sinkhole damage through your homeowners or business insurance policy. You could have it as a standalone policy or added to a larger protection plan. In either case, you deserve damages.
How Long Does It Take to Settle a Sinkhole Damage Claim?
Dolman Law Group does everything possible to promptly resolve property damage claims. However, your case's progression ultimately depends on many factors, including the insurance company's willingness to settle.
Our team aims to hold the liable insurer accountable for your losses. We intend to provide comprehensive evidence to support your case. Still, if the insurer refuses to resolve your claim, we can explore filing a lawsuit against it.
Should I Accept the Insurance Company's First Offer?
The insurance company may offer a settlement immediately after your property sustains damage. However, your property's damage could be worth more than what initially meets the eye. So, accepting the first settlement offer may not benefit you.
Our team can evaluate all offers the insurance company makes, so you can make informed decisions. We don't want you to walk away from the negotiating table with less than you need. We want to secure everything you need to make the repairs to your home or business.
Can an Attorney Look at My Insurance Policy?
Absolutely. In fact, that's one of the first things your attorney intends on doing. They can first review the applicable insurance policy and see what forms of coverage you have. Then, they can compare the coverage you have to your losses. This gives us an idea of what we can recover. Of course, it also allows us to answer any questions you have about your covered losses and what you can pursue.
What if My Insurance Company Doesn't Offer a Fair Settlement?
Our team can do everything possible to advance your insurance claim. This involves compiling evidence, communicating with claims adjusters, and evaluating your losses.
Still, we can do everything possible, and the insurer may still deny your claim. When that happens, we can evaluate the reason for your claim's denial, then address it. We always have the option of filing a lawsuit if the claims process doesn't yield fair compensation. As noted, we have a limited time to file a lawsuit, so it's important to consider your legal options as soon as possible.
Did Watering My Lawn Cause the Sinkhole?
Many people blame themselves after their properties sustain sinkhole damage. The fact is, there is very little you can do to prevent these issues from happening. So, the short answer is no; watering your lawn did not cause the sinkhole. Droughts, construction, groundwater pumping, and other factors did.
Yet, the insurance company may attempt to shift blame for the sinkhole onto you and your family. As noted, this is a way to discourage you from seeking damages. Our team can protect you from any unjust allegations that you caused or worsened the damage to your property.
What Are the Dangers Surrounding Sinkholes?
Often, sinkholes occur abruptly, surprising property owners. These natural events come with a host of dangers that could threaten you and your loved ones.
Some common dangers associated with a sinkhole include:
It collapses a structure or threatens to collapse structures that are nearby.
If there is a sinkhole in the yard or near the home, it can impact the foundation.
If a sinkhole in the road abruptly occurs, it could cause catastrophic auto accidents where cars fall into the depressed area. Also, when cars try to avoid the sinkhole, they might veer off the road or into oncoming traffic, causing collisions.
The sinkhole could negatively affect neighboring bodies of water. The sediment from the rocks or other debris could wash into these freshwater areas and contaminate them.
Remember: your health and well-being come first. You shouldn't remain on the property if it's sustained sinkhole damage. Doing so could endanger your well-being.
How Much Does It Cost to Fix a Sinkhole?
You may have a rough idea of how much your property's damage is worth. However, you may wonder about the actual sinkhole itself. The measures needed to fill the sinkhole (and prevent it from forming again) depend on many aspects unique to your situation, including the hole's size and width.
Unless you have extensive experience addressing sinkholes, you should avoid DIY fixes. Not only could this violate your local city's ordinances, but subpar repairs could make the damage even worse, costing you thousands more out of pocket.
You Have Resources After Experiencing Sinkhole Damage
You're not alone after experiencing sinkhole damage——no matter where you live. We've compiled resources about:
What a sinkhole is. The U.S. Department of the Interior has information online regarding sinkholes and how they happen. This could provide keen insight into how the damage to your property happened and whether it could happen again.
Getting emergency attention. If you're in immediate danger following a sinkhole, call 911. The dispatcher can alert law enforcement officials, firefighters, and other safety crews to address any hazards. They may advise you to leave the property to protect your health and safety.
Your rights as a property owner or tenant. Dolman Law Group helps those in Florida, New York, Massachusetts, Texas, and elsewhere seek compensation following property damage. Your state's government will likely have resources tailored to your situation. For instance, if you live in Florida, you can visit the Florida Department of Environmental Protection for information specific to sinkhole damage.
Whether you can get federal assistance. The Federal Emergency Management Administration (FEMA) offers assistance to property owners following natural disasters. On its website, you can gain access to a host of resources that could benefit your situation.
Our lawyers want to be among your resources during this challenging time.
You Can Get the Answers to Your Questions During a Free Case Review
Even after reading all this information, you may have many questions about the sinkhole compensation process. That's why we offer free case reviews to property owners and tenants.
During our no-obligation conversation, you can learn about:
The results we've secured for people in your position
Your possible recoverable damages
How your state's laws regulate insurance claims
The services our legal team provides
We want to learn your story, too. Hold nothing back during your case review. We want to learn about the property you manage, the extent of the sinkhole's damage, and any other relevant details.
Our Sinkhole Damage Lawyers Can Recover Damages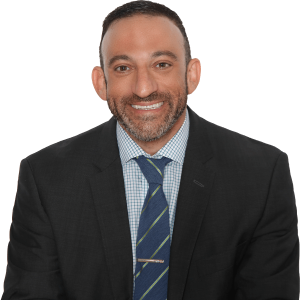 Our sinkhole damage lawyers can go to work immediately once you connect with us. We know that you need financial recovery as soon as possible—especially if you're currently displaced.
Contact us today at 833-552-7274 for your free consultation. Our attorneys can support you through this difficult time in your life. We are familiar with the law surrounding sinkhole claims and can advocate aggressively for what you need.
The Dolman Law Group works with local counsel in any jurisdiction outside Florida for the purpose of filing lawsuits in jurisdictions wherein we are not licensed. Thus, we will follow each State's ethical rules to ensure a local attorney is involved.
Dolman Law Group Accident Injury Lawyers, PA - Clearwater Office
800 North Belcher Road
Clearwater, FL 33756
727-451-6900
Client Testimonial
"AMAZING and understanding attorneys! Did great on my case and I highly recommend Dolman Law Group Accident Injury Lawyers, PA for anyone that has been injured in an accident!"
Rating: 5/5 ⭐⭐⭐⭐⭐
Koralis R.
Jan 2020
Read more reviews on Google!