Did your property sustain water damage due to Hurricane Ian? This devastating storm damaged millions of properties across multiple states, and many property owners are desperate for the insurance money necessary to make repairs. Sadly, many insurance companies minimize, deny, and delay hurricane water damage claims whenever possible, leaving policyholders frustrated and overwhelmed. Fortunately, you don't have just to accept a claim denial. Dolman Law Group can defend your rights as a policyholder and pursue full compensation for your claim. If your insurance provider has unfairly denied your
Hurricane Ian water damage claim
, contact us today for a free consultation. [lwptoc]
Why Choose Dolman Law Group Accident Injury Lawyers, PA?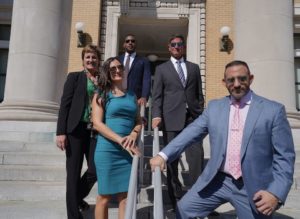 You could have a
property damage claim
if your insurance-covered property sustained water damage due to flooding or heavy rains from Hurricane Ian. And if you intend to file an insurance claim, having a lawyer to represent your interests and protect your rights can be crucial to your success. When a big investment like your home or other property is at stake, the right attorney can mean the difference between a successful restoration and a costly disappointment. When you work with Dolman Law Group, you'll have our considerable resources and more than 120 years of combined legal experience at your disposal. Insurance companies nationwide recognize our skilled attorneys as relentless advocates who do not tolerate bad-faith insurance practices against our clients. We have what it takes to stand up to big insurance companies and demand a fair settlement on your behalf. Our firm has a strong track record of successful 
case results
 for our clients. We have secured them millions of dollars in insurance claim settlements and court verdicts, and we're ready to pursue maximum compensation for you. We understand the difficult position our clients find themselves in after an unfair claim denial, which is why we put in the hard work to get them the money they need and to which their insurance policies entitle them. Whenever you need us, we are here to help. We provide free initial consultations and accept cases on a contingency basis, meaning you owe us nothing unless we win compensation for you. Get started with your consultation session by visiting one of our 
many convenient office locations
 or contacting us online for a phone call or video chat.
Compensation for Hurricane Ian Water Damage
Standard homeowners', renters', and commercial insurance policies rarely cover water damage from hurricanes, including water from storm surges, general flooding, rainfall, and sewer backups. Your policy might cover specific exceptions, such as when hurricane winds break through windows and cause water intrusion. Still, property owners need separate flood insurance policies or sewer backup endorsements for most types of water-related losses, especially for properties along the Atlantic Coast that see lots of hurricane activity. If you have purchased
flood insurance
or your property sustained water damage due to a covered peril, such as wind damage to your roof, you could receive compensation for the following types of water damage losses from Hurricane Ian:
Repair or replacement costs for waterlogged roofs or foundations
Repair or replacement costs for water damage to property exteriors
Repair costs for damage to landscaping or outdoor structures
The costs of replacing water-damaged furniture, bedding, carpeting, flooring, and other personal property, if your policy has personal property coverage
The costs of professional or DIY mold abatement or remediation projects
The costs of staying at a hotel or other temporary accommodations, if the water damage renders your property uninhabitable
Certain business losses, if you lawfully conduct business out of your property
No two water damage cases are alike, so there's no reliable way to calculate how much your claim is worth without reviewing your policy in detail. Our lawyers can evaluate the market value of your property, the full extent of your losses, and other relevant factors to reach an all-inclusive estimate and demand the recovery you deserve.
Hurricane Ian Water Damage Facts and Figures
Hurricane Ian was a dangerous Category 4 hurricane when it struck land on Florida's southwestern coast, near the island of Cayo Costa, on September 28th, 2022. The 
National Oceanic and Atmospheric Administration (NOAA)
 recorded sustained wind speeds of 155 miles per hour as Hurricane Ian made landfall, just below the threshold for a Category 5 hurricane. Ian was the most severe hurricane to hit Florida since Hurricane Michael four years ago and the fifth-most severe hurricane ever to make landfall in the continental U.S. As Hurricane Ian traveled over Florida's western coast, it brought severe winds, intense rain, and devastating storm surges. Florida property owners along the state's southwestern coast reported storm surges up to 18 feet above ground level, and Fort Myers residents saw record surges over seven feet high. Ian weakened into a tropical storm as it pushed its way inland but still carried heavy and destructive rainfall. Some central Florida communities saw once-in-a-millennium deluges, such as Placida and Lake Wales, each receiving more than a foot of rain within hours. Tropical Storm Ian eventually careened out over the Atlantic and regained strength before crashing into South Carolina on September 30th, 2022, as a Category 1 hurricane. Hurricane Ian hit the coast of South Carolina more than five years after the state last saw a hurricane make landfall. State residents endured devastating winds, heavy rainfall, and flooding along the Carolina coast. Once inland, Ian finally lost strength and dissipated upon reaching southern Virginia late on October 1st, 2022. Millions of property owners in Florida and the Carolinas lost power as a result of Hurricane Ian's destruction. And according to Moody's Risk Management Solutions, Ian caused $53 billion to $74 billion in private insured losses nationwide. Storm surge and flooding damage alone reportedly contributed to more than $7 billion in damage.
Types of Water Damage From Hurricane Ian
Water from hurricanes, especially severe hurricanes like Ian, causes untold problems for property owners. Water damage often contributes to structural deterioration, warped wood, ruined furnishings, and mold growth. There are three key types of
water damage
that accompany rainfall, storm surges, and flooding during hurricanes:
Standard water intrusion. Standard water damage occurs when water from pouring rain or burst pipes enters and damages real property. This type of water damage does not pose a risk to inhabitants unless mold growth occurs.
Gray water intrusion. Gray water damage occurs when wastewater from showers, sinks, and bathtubs enters a property. This type of wastewater often contains chemical substances and biological waste, so gray water damage can pose significant health hazards to occupants.
Black water intrusion. Black water damage occurs when wastewater from toilets and septic systems enters a property. This type of wastewater contains human waste and dangerous pathogens, so black water damage poses the most severe threat to inhabitants.
Filing an Insurance Claim for Hurricane Ian Water Damage
Filing a water damage insurance claim after a hurricane is often a frustrating and confusing process. Many states have special insurance laws and restrictions that apply specifically to hurricane damage claims. And many hurricane damage claims are subject to higher deductible payments, which could apply once a year, once per hurricane season, or once per named storm. On top of convoluted exclusions and requirements, many insurance companies rely on deliberately vague or broad policy language to deny claims and refuse payment. Property owners often struggle to fight back against these tactics, especially as they deal with the day-to-day demands of rebuilding after a hurricane. That's where the help of an experienced property damage lawyer comes in. Dolman Law Group is not afraid to fight back when insurance companies make unreasonable denials or lowball offers. We can cut through the policy jargon, determine exactly what your provider should cover, and keep the pressure on the insurance company to make a fair offer. If there's a gap between the amount you need to fix your property and what the insurance company says it will cover, you should contact our firm right away. From the moment you retain our services, our firm will handle every aspect of your case and show the insurance company you mean business.
What to Do if Hurricane Ian Caused Water Damage to Your Property
If water from Hurricane Ian damages your property, the moisture intrusion could contribute to mold growth. Flourishing mold colonies are a health hazard, so make sure everyone in your household visits the doctor for a checkup if they haven't already. Once you have addressed your health, you should start protecting your property and establishing a solid foundation for your insurance claim. You can do so by:
Taking photos or video of exterior and interior damage before doing any cleanup
Preventing additional water damage by making temporary, small-scale repairs, such as boarding up broken windows and throwing tarps over structural holes
Removing waterlogged items from your property so they don't cause mold—but keeping the items on hand until an insurance adjuster sees them
Using dehumidifiers and air conditioners to lower your property's humidity level
Making sure all rooms have proper ventilation, especially naturally humid rooms like bathrooms, kitchens, and laundry rooms
Refraining from painting or caulking over surfaces with obvious water damage
Contacting your insurance agent promptly to report the hurricane water damage
Watching what you say to the insurance company and other parties in the aftermath of the hurricane until you discuss your case with a lawyer
Refraining from sharing photos or comments online while your claim is pending
Gathering evidence for your insurance claim, such as documentation of your property's value and repair estimates from reliable contractors
Contacting the knowledgeable Hurricane Ian water damage attorneys at Dolman Law Group for help
Hurricane Ian Water Damage FAQs
At Dolman Law Group, we get a lot of questions concerning Hurricane Ian water damage. Here are the answers to some of the most common.
What Are Possible Signs of Water Damage in My Property?
Common signs of water damage and intrusion include peeling paint or wallpaper, visible moisture or condensation, musty smells, and damp carpets or floors. If you suspect water damage occurred but can't see any definite signs, contact a water damage specialist for an inspection.
How Do I Know if My Policy Covers Water Damage from Hurricane Ian?
You can review your policy's declarations page to see what your insurance provider will and won't cover. Contact your provider to request a copy of your policy if you don't have one on hand. If you find any policy provisions unclear or confusing, contact an attorney who can clarify the language for you. Remember that most personal property insurance policies don't cover flood damage. However, you could still pursue compensation without flood damage insurance because of the important distinction between water damage from flooding and water damage from other sources, such as wind and rain intrusion. If your property sustained water damage that wasn't due to a flood, your insurance company might have to cover it. A skilled lawyer can help you distinguish the types of water damage that affected your property and claim insurance coverage accordingly.
How Long Will It Take Before I Reach a Settlement for My Claim?
The length of the insurance settlement process can vary depending on the extent of the water damage to your property, the location of your property, and your insurance company's responsiveness. A relatively simple claim for inexpensive repairs could resolve within weeks, while a costly claim for a near-total loss could take months or even longer. Waiting for a settlement can feel agonizing when you're eager to repair your property and move forward, but a speedy settlement is not always a good one. When you work with a property damage lawyer, they will focus most of their time and effort on increasing your claim value. You can accept an offer from the insurance company at any time, but you may find yourself with a better offer after your attorney has had a chance to negotiate on your behalf.
Contact a Hurricane Ian Water Damage Lawyer Today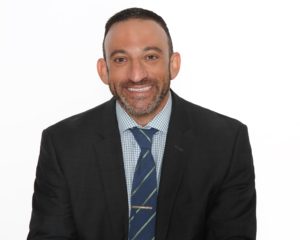 If
Hurricane Ian damaged your property
, regardless of the state you live in, call Dolman Law Group. Our Hurricane Ian water damage attorneys can review your policy, determine the extent of coverage, and negotiate aggressively to get the full compensation your insurer owes you. The sooner you
contact us
, the sooner we can start work on your case. Call us today at
833-552-7274
.
The Dolman Law Group works with local counsel in any jurisdiction outside Florida for the purpose of filing lawsuits in jurisdictions wherein we are not licensed. Thus, we will follow each state's ethical rules to ensure a local attorney is involved. We're ready to answer your questions and evaluate your case for free when you contact us for your initial consultation session.