In addition to day-to-day operations, business owners also have to protect their business in every way possible. An accident, incident, or catastrophic event might occur at any time, leading to commercial property damage. Depending on where you live, your business might be especially susceptible to natural disasters that can put it out of commission, either temporarily or permanently.
It's a painful experience seeing your business suffer damage, and then having to await the insurance company's response. A denial or undervaluation of your losses could jeopardize your business permanently. Don't stress. Call Dolman Law Group Accident Injury Lawyers, PA for a free consultation about your property today. A commercial property damage lawyer at our firm can pursue what you need from the liable policy.
Table of Contents
What Is Commercial Property Insurance?
If you have commercial property insurance, you likely understand what it is. However, we want to ensure you understand everything moving forward, so you can make informed decisions.
Commercial property insurance pays for the repair or replacement of stolen, lost, damaged, or destroyed property used for your business.
This includes harm to:
Physical structures
Furniture
Equipment
Tools
Documents
Supplies
Technology
Inventory
People purchase commercial property insurance to cover their businesses, charities, and community organizations if they are housed in a physical location.
Your commercial property insurance may be provided under another name, such as:
Commercial building insurance
Commercial business insurance
Business personal property insurance
Business property insurance
Commercial real estate insurance
Non-residential building insurance
Understanding What "Commercial Property" Means
Just about any real estate primarily used for business or non-living activities is considered commercial property. The term is most commonly used to refer to buildings but can also include land. For instance, an empty lot used for hosting a farmer's market is a commercial property.
Some residential buildings are also considered commercial property if they have more than a certain number of units. That's because owners intend to sell or rent individual spaces to make a profit. Even churches and non-profit establishments, which do not operate with the primary goal of earning money, are considered a special type of commercial property.
We Offer No-Obligation Consultations to Commercial Property Owners
You can share the facts of your case during a free case review. Our legal team can walk you through what to expect in a commercial property insurance claim, as well as your rights and options. This discussion comes with no obligation, just a chance to explore your next steps.
Our No-Fee Promise for Commercial Property Damage Claims
Our commercial property damage attorneys work on a contingency-fee basis. We don't charge you anything for our legal services unless we win your case and get the compensation you deserve. That's not an advertising slogan. It's a genuine promise. You pay nothing up front or out of pocket to retain our help.
Types of Businesses Our Commercial Property Damage Lawyers Work With
Our commercial property damage claims attorneys can take your case if you operate a(n):
Multi-family property (such as a duplex, condo, townhome, etc.)
Store
Office building
Strip mall or indoor shopping mall
Lodging business (such as a hotel, motel, Airbnb, and vacation rental)
Restaurant
Movie theater
Factory
Church, temple, or another religious establishment
School
Community center
Charitable or community organization
Service business
Home-based business
Garage business
We handle commercial property insurance claims for a host of different businesses—even some not included here. Speaking to a commercial property damage lawyer on our team can provide further clarity on the types of businesses we help.
No matter what your business is, our law offices are careful to learn the specifics of your situation to provide personalized legal service.
Our Insurance Claims Lawyers Can Help With Many Cases
Commercial property insurance covers businesses and organizations for damage caused by numerous events, including natural disasters, sudden catastrophic events, accidents, and crimes.
In an insurance claim, the business property damage lawyers at Dolman Law Group Accident Injury Lawyers, PA can help you initiate a claim to recover losses caused by:
Windstorm or wind
Storms (such as hurricanes, tropical storms, and snowstorms)
Lightning
Hail
Theft
Vandalism
Explosions
Floods and water damage (such as from burst pipes, sewage backup, and leaks)
Mold, mildew, and moisture
Pests
Failing appliances
Accidental damage or destruction
The above items are usually covered perils in various types of commercial property insurance policies. Yet, you may have a separate policy for a specific situation. For instance, you may have a policy specifically for hurricane-related damage. This could be a standalone policy or an add-on to a larger insurance plan.
It can be a good idea to have our team review your policy and explain the depths of your coverage. We can also facilitate the claims process and seek the benefits you deserve.
What to Expect From a Commercial Property Damage Attorney at Our Firm
Working with our firm means working with a team of attorneys and staff members who are:
Dedicated to Providing Personal Service
We give each client the time and attention their case deserves. We dive deep into your claim to investigate the cause of your commercial property damage, calculate the value of your case, and demand the insurance company offers sufficient coverage.
Diligent in Litigating Your Case
Joining Attorney Dolman in leading our firm, partner Attorney Stanley Gipe boasts a reputation as an award-winning, board-certified trial lawyer. His expertise in litigation is one of our indispensable tools for obtaining favorable results in commercial property damage cases. Our attorneys aren't scared to take your case to trial. Insurance companies know we come to win.
Financially Equipped to See Your Case Through
Our commercial property damage law firm comes well-established in the legal world and well-equipped with the financial resources to take on big adversaries, like insurance giants and large corporations. We can afford to be relentless in the pursuit of the compensation you deserve. As noted, we intend to take your case all the way to court if your insurer won't pay a fair settlement to cover your property restoration needs.
How a Commercial Property Damage Attorney Can Take Care of Your Case
Our commercial property damage law firm serving Florida and beyond takes special care with each case we handle. We understand that dealing with the insurance claims process can be even more stressful than dealing with the damage itself.
As you begin planning how to fix your property, whether it's a store, church, or residence, remember: you don't have to do it alone. A commercial property insurance lawyer at our firm is available and equipped to facilitate the entire claims process from start to finish.
We can support you by:
Investigating the cause of the damage to your commercial property
Reviewing your commercial property insurance policy for your exact coverage options, exclusions, or restrictions
Assessing the damage to your property, tracking your expenses, and gathering supporting documentation indicating the value of your losses
Calling on experts and professionals in property damage appraisal to assist in evaluating your case
Calculating the total cost of your losses to determine an accurate insurance payout request
Filing your insurance claim
Handling all communications with the insurance company, including calls, emails, meetings, and documentation requests
Negotiating in your best interests for the full limit of your insurance policy
Appealing any claim denial you receive and fighting bad faith conduct by insurance companies
Preparing your case for trial, if necessary
Fighting for your fair compensation in court
A property damage claims lawyer on our team can work to make the insurance claims process as seamless and stress-free as possible. There's no part of this process that you need to handle on your own. Leave it to us, so you can focus on personal matters.
A Commercial Property Damage Lawyer Can Address Your Claim's Challenges
If the insurer denied your claim, our commercial property damage law firm can appeal the decision as quickly as possible. There's a possibility that the denial was an error you or the insurance adjuster made. We could address it easily.
On the other hand, it's possible that the insurer was missing some key information to approve your claim. In that case, we may use the evidence of your damage, documentation of your financial losses, and expert testimony to support your claim.
We Can Sue the Insurance Company for Bad Faith
If the insurance company does not manage your claim fairly, we can take legal action. Insurers have a responsibility to handle claims in a timely manner and reimburse claimants fairly. They must also deal honestly with claimants about the provisions of their insurance policy.
If the insurance adjuster misrepresents the coverage you are entitled to, delays your claim's progression, or violates your legal rights, Dolman Law Group Accident Injury Lawyers, PA can hold them accountable. Just how we do this depends on your case's aspects. One thing is certain: you won't have to worry about creating your case's strategy. Our team can undertake that obligation for you.
Deadlines and Timelines for Your Commercial Property Damage Case
Time is a big factor in our fight for compensation. Here's what you need to know:
Your Claim's Progression Depends on Your Circumstances
The time it takes to work through a commercial property insurance claim varies by case and state. Each state has laws on deadlines for insurance companies to respond to claims, make decisions, and pay them out. In Florida (for example), insurance companies must respond to claims within 14 days of their submission. This is an acknowledgment of the claim —not its resolution.
Generally, the insurer must resolve your case within a few months. Yet, this is not a guarantee in your fight for damages. There are many things that can delay your case's progression—each of which our attorneys can address.
Dolman Law Group Accident Injury Lawyers, PA can assess your case's challenges and work to combat them. That way, we can keep the claims process moving forward and prevent any unnecessary delays.
Each Insurance Company Has Its Own Claim Filing Deadline
To preserve your right to damages, we must file your property damage claim in accordance with the liable insurer's deadline. This deadline depends on the insurer you partnered with. Many agencies want to know about claims immediately, so they can start processing them.
We can assess the liable insurance policy's details and determine your claim's filing deadline. Then, we can move forward to seek the recovery you need. Yet, we must learn about your case first. Without knowing about your situation, we cannot advocate for you.
Lawsuits Come With Filing Deadlines, Too
Regardless of whether the damage was caused by you, another person, or an act of God, people usually file a commercial property damage claim with their insurance provider to recover their losses. If your insurance company breaches the terms of your agreement, you can file a lawsuit.
Lawsuits, like insurance claims, come with filing deadlines. How long you have to file your lawsuit, again, depends on your situation. Our team can assess your case to determine whether a lawsuit could meet your needs. Then, we can file it within the appropriate period to preserve your right to damages.
What Does Commercial Property Insurance Cover?
Commercial property insurance can be provided through a standalone policy or as a package policy that combines multiple types of coverage. The type of insurance you purchased will determine your covered losses.
The two most common types of packages are the business owners policy (BOP) and the commercial package policy (CPP).
Business Owners Policy (BOP)
A business owners policy combines two categories of coverage that businesses often need: commercial property insurance and general liability coverage.
The commercial property insurance portion usually covers:
Buildings
Fixtures
Furniture
Inventory
Equipment, tools, and supplies
General liability protection covers your business in case you or your employees cause harm to someone or damage their property.
If the other party sues you, your general liability policy could kick in to cover the cost of their:
Property damage
Financial losses
Additionally, it could also cover your:
Court costs
Legal representation
Commercial Package Policy (CPP)
A commercial package policy is much broader in scope than a BOP. A business owners policy is usually limited to general liability and basic commercial insurance protection. A CPP, on the other hand, can include multiple different coverage endorsements tailored to fit your business needs. A commercial package policy allows business owners much more specificity in selecting their coverage.
Whether in a standalone policy, a business owner's policy, or a commercial package policy, commercial property insurance usually includes coverage for:
Buildings and Physical Structures
Your commercial property insurance covers damage to the physical building you run your business out of, offering coverage for:
Damaged walls
Windows
Floors
Ceilings
Roofs
Foundations
Plumbing and septic systems
All of the above and other interior or exterior parts of your building can be repaired or replaced under your policy.
Furniture, Fixtures, and Interior Features
The interior space of your property is also covered by your CPP.
This includes your:
Furniture
Lightning fixtures
Wiring
Air conditioner
Carpeting
Bathroom or kitchen fixtures
Doors
Shelves
Appliances
Window blinds and curtains
Equipment, Tools, and Supplies
Many of the contents of your business location will be individual items that are referred to as business personal property. Aside from the items mentioned in the previous category, you have protection from damage, theft, or loss of the equipment, tools, and supplies you use in your day-to-day operations.
The items that help you run your business are essential, and if they are rendered unusable by damage or theft, a business personal property claims lawyer at our firm can seek compensation for their repairs or replacement. These items can range from simple printing paper and ink to more complex items, like screen printing machines or computers.
Inventory
Without inventory, certain businesses cannot operate. If you sell food or merchandise that is damaged, destroyed, or stolen, you can't afford to spend time seeking damages. You need money immediately to replenish your inventory and get back on your feet quickly. A commercial property damage attorney at our firm can work hard to bring you swift financial recovery.
Business Interruption Costs
Business interruption costs might also be included in your policy. If commercial property damage results in you losing business income due to closing your doors for repairs, experiencing a reduction in customer patronage, or losing access to necessary inventory, business interruption coverage can pay for it.
This coverage also kicks in for day-to-day expenses while repairs continue and the cost of moving to a temporary or new location. Some policies may only offer income interruption insurance. Our firm can review your insurance policy to see what's covered.
Equipment Breakdown
When your equipment or machinery malfunctions or stops working due to mechanical or electrical failure, your equipment breakdown coverage pays the cost of repair or replacement of the item. You may file a claim through this policy if the warranty on an item has expired—or the issue isn't covered by a manufacturer's guarantee.
Your commercial property insurance policy may or may not contain the above coverage. It's important to thoroughly read your policy, so you know what you're entitled to receive. Also, we recommend partnering with Dolman Law Group Accident Injury Lawyers, PA. Our firm can do more than read your insurance policy's details; we can hold the liable party accountable for your covered losses.
Considerations When Filing a Commercial Property Damage Insurance Claim
Before, during, and after an event that causes damage to your commercial property, taking certain steps could make the claims process easier. It can also offer reassurance that you're taking the steps necessary to seek damages.
Steps to Take Before Filing Your Commercial Damage Claim
Before filing your claim, we suggest that you:
Take pictures of your property: The insurer wants proof that your property sustained damage. So, you should take photos from a variety of angles, showcasing the damage. This may include taking photos of water stains, mold and mildew growth, and caved-in ceilings. If possible, collect photos of what the property looked like before the damage happened. You may have these pictures on your phone's camera roll.
Back up your business data: We cannot overstate the importance of backing up digital items. The event that caused damage to your property could be over. Yet, the damage could get worse with time. For instance, water damage could damage computers that have sensitive information. Compensation in a property damage claim could cover the cost of replacing that computer, but nothing can replace the data lost.
Keep track of all your business purchases: You may not have time to wait for your insurance coverage to kick in. You may have immediately started hiring general contractors and other professionals to start making repairs. You should keep all invoices, communications, and receipts when filing your insurance claim. That way, you can ask the liable insurer to pay for your covered losses. It also helps you track your expenses as your business undergoes repairs.
If you haven't filed your property damage insurance claim yet, our team is here to explain your next steps. During your free case review, we can also share what measures could promote a fair outcome to your claim.
Steps to Take After Commercial Property Damage Occurs
If your property sustained damage, above all else, we encourage you to consider legal help. Even if the insurer has treated you well in the past, don't make any assumptions. Insurance adjusters are all smiles when it comes to selling claims. Matters change when they have to pay for covered losses.
Dolman Law Group Accident Injury Lawyers, PA can advocate for what you need. We can undertake many of the steps we're about to share. However, you may consider doing them on your own, so you feel included in the financial recovery process.
Some considerations include:
Securing your building: If you can secure the property from further damage or intruders, you should do so. You should make minor repairs that facilitate that goal. Things like boarding up broken windows, plugging holes, or removing wet carpet can prevent further damage that the insurer may not cover.
Salvaging undamaged property: Clean up only as reasonably necessary to safely and effectively maneuver through the property or recover undamaged items. If any materials, equipment, or inventory can be salvaged, you should carefully move it to a safe location.
There are also some things you should avoid while the insurer processes your claim. Among them, you should avoid giving a recorded statement. The insurer could take your words out of context and use them to dismiss your claim. Your lawyer at Dolman Law Group Accident Injury Lawyers, PA may give the insurer all the information it needs to process your case.
After All These Steps Are Taken, Insurance Companies May Still Deny Your Claim
Unfortunately, there's no guarantee that after all these steps, the insurer will approve your claim. You may have dotted all your i's and crossed all your t's and still face opposition. Insurance adjusters can downplay damage, pinpoint weaknesses in your claim, and interpret your policy to suit their desired outcome.
Reasons why an insurer may deny your claim include:
The Insurer Claims You're Not up to Date on Your Premiums
To maintain a valid insurance policy, you must remain current on your premiums. Yet, even if you've faithfully made all your payments, the insurer may insist you're delinquent. Our team can combat this unfair allegation. We can review your previous payments and transaction history to assert that you have coverage. It's not unusual for claims adjusters to make mistakes and assert that your policy has lapsed.
Certain Losses Don't Have Coverage
Even the most comprehensive policies don't provide coverage for every plausible expense. For instance, you may have coverage for water damage caused by a faulty pipe but not for hurricanes. If this happens, our team can evaluate your options. Yet, a third party's negligence may have led to the property's damage. If so, we can determine their liability and pursue damages.
The Insurer Insists the Damage Pre-Existed an Event
Many insurance policies only cover damage that arises from certain events, such as natural disasters. They generally do not cover damages that pre-existed the policy's purchase or are unconnected to an injurious event.
Here's a scenario to better understand this:
You own a clothing store.
A hurricane caused water damage and destroyed merchandise.
You file a claim wanting coverage for mold remediation.
The insurer claims that the mold pre-dated the event that caused the water damage.
This could leave you without reimbursement for mold damage.
Or does it? Dolman Law Group Accident Injury Lawyers, PA can assess your property's damage and determine whether any loopholes in your policy grant coverage. We may also investigate and find evidence connecting seemingly unrelated damage to a catastrophic event. This may compel the insurer to offer compensation for a damage it once denied.
The Insurer Claims You Did Not Mitigate the Damage
After your business sustains damage, you must do everything in your power to mitigate harm. For instance, imagine a tree branch shattered a store window. The insurer would expect you to board up the window to prevent the damage from worsening.
If the insurer claims you didn't mitigate the damage, we can assert otherwise. We can protect you from allegations that you didn't prevent the damage or somehow made the damage worse.
There are countless reasons why insurers may deny valid claims——some of which seem downright ridiculous. That's where partnering with a commercial property damage lawyer can benefit you. We can push against the insurer's allegations that you don't deserve coverage or deserve less than you're entitled to receive.
You Could Have Options Outside of Your Commercial Insurance Policy
Our team understands that every property damage claim comes with its own unique circumstances. At first glance, you may think that your business suffered harm from a fire caused by a lightning strike. However, an investigation may find that a faulty product caused the fire.
In that situation, we can explore filing a product liability claim against the manufacturer of the item that caused the fire. This could provide an additional option for seeking coverage.
More Than 20 Locations and Nearly 20 Years of Experience Fighting for Clients
Our law firm has served both personal injury and property damage claimants since 2004.
We operate out of more than 20 locations nationwide. We have offices in:
Your Commercial Property Damage Case is Personal to Us
At the helm of our law firm, founding partner Attorney Matthew Dolman leads our legal team with compassionate resolve. His dedication to serving those in need stems from an unfortunate legal experience his father had. Seeing his father mistreated throughout the claims process inspired him to serve people in your position.
Serving people in need is a mantra our firm lives by. We take each case personally. Our commercial property damage lawyers intend to do the work necessary to get the insurance payout you've been waiting on.
The Commercial Property Damage Lawyers at Dolman Law Group Accident Injury Lawyers, PA Want to Help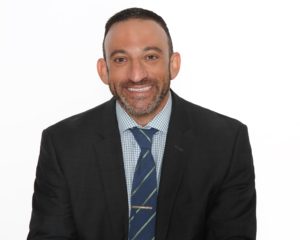 Insurance adjusters advocate for their employers: insurance companies. You deserve an advocate, too. Going into a commercial property damage claim without adequate knowledge of applicable insurance laws, insurance company practices, and negotiations could hurt your case's outcome.
A commercial property damage attorney at Dolman Law Group Accident Injury Lawyers, PA can be the advocate you deserve. We battle insurance companies constantly, so we can help you avoid tactics that could hurt both you and your case. To consult our team, call 833-552-7274 today to learn more.
Dolman Law Group Accident Injury Lawyers, PA - Clearwater Office
800 North Belcher Road
Clearwater, FL 33756
727-451-6900
Client Testimonial
"AMAZING and understanding attorneys! Did great on my case and I highly recommend Dolman Law Group Accident Injury Lawyers, PA for anyone that has been injured in an accident!"
Rating: 5/5 ⭐⭐⭐⭐⭐
Koralis R.
Jan 2020
Read more reviews on Google!