Palm Beach Big Rig Accident Attorney
400+ Settlements That Beat Pre-Trial Offer
$400+ Million in Settlements
40k Thousands of Clients Helped
120+ Combined Years Experience
Tell Us About Your Accident
Featured In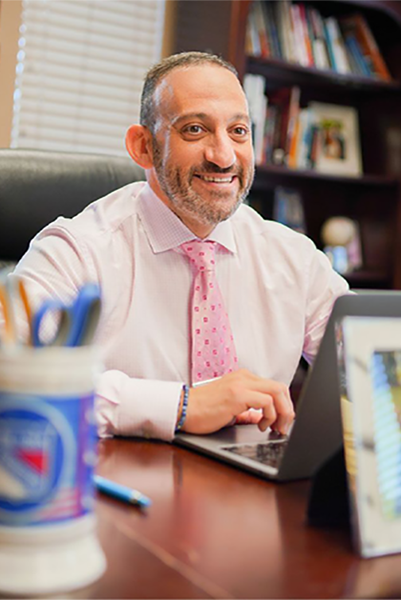 SERVING BOTH COASTS OF FLORIDA AND CLIENTS NATIONWIDE
Big Rig Accident Lawyers
Accidents with commercial trucks involve a very different set of issues than normal automobile accidents. The truck accident lawyers of Dolman Law Group Accident Injury Lawyers, PA, understand the specific nuances and complications involved in semi-truck and tractor-trailer accidents. Our lawyers can use their extensive experience and knowledge regarding these cases for your benefit.
At Dolman Law Group Accident Injury Lawyers, PA, we have the resources necessary to pursue your case. Truck accident cases can be costly to pursue and properly investigate. Having the necessary resources to handle these tasks is essential—and we do! We work on a contingency fee basis. That means that you don't pay us anything unless we recover compensation for you.
Results We Get – Case Studies
Client Success Stories
Testimonials
Very Good Experience. I was with another attorney who did not return my phone calls, messages, or help me with any questions and had no advice as far as who to go to for the medical attention I needed. I found Matt and got everything I needed, my questions answered, and he was very fast , professional & helpful.
Google Review
Matt Dolman was always quick to respond to calls and emails. He did all that was promised and then some in a very aggressive manner!
Google Review
Took away all the hassle with the insurance company. Attorney Dolman took care of all the hassles and paperwork I was being sent by the Insurance Companies. This allowed me to treat with the doctors and focus on getting better. They handled all the doctor's bill and even got them reduced to put more money in my pocket.
Google Review
Our Team
Meet Our Attorneys
Our award-winning trial attorneys have successfully argued complex catastrophic injury cases in courtrooms across Florida. We have earned a reputation for zealous advocacy on behalf of our injured clients – both in settlement negotiations and jury trials.
Matthew Dolman
Clearwater Personal Injury and Insurance Attorney
Stanley Gipe
Partner - Head of Litigation
HERE ARE TOP 5 REASONS:
Dolman Law Group Accident Injury Lawyers?
Many TV Firms are Settlement Mills— We're Litigation Bulldogs
You know those "TV lawyers" and "billboard lawyers"? They often spend up to $1 million a month on advertising, which means they need to churn out volume, and keep costs as low as possible. Many of them have based their business model on settling lots of cases for low amounts, relying heavily on inexperienced and inexpensive paralegals and law clerks to handle the bulk of the work. Rather than going the whole nine yards to get you everything your case is worth.
These firms are called "personal injury settlement mills." Settlement mills harm you and the value of your case, because the number one point of leverage we have over the greedy insurance companies is the threat of taking a case in front of a jury. If insurance company lawyers see that you're being represented by a settlement mill, they'll pop open the proverbial bottle of champagne, because they believe your law firm will easily settle for less than full value.
In contrast, at Dolman Law Group, we're litigation and trial lawyers at our core. In fact, many personal injury firms have entrusted us to handle their biggest and most complicated cases. While we'll take a settlement if it's big enough, the reason we get big settlements is because the insurance company adjusters and their defense lawyers know we are willing to go the distance and take a case in front of a jury when necessary.
At its' core, insurance companies are simply in the risk management business. A law firm that does not aggressively litigate their cases and rarely if ever goes to trial; poses minimal risk to the insurance company. Our goal is to keep the insurance company honest by posing a genuine risk. Stan Gipe heads our litigation practice and is a Board Certified Trial Lawyer as designated by the Florida Bar. This connotes that he is an expert in trying cases before a jury.
Quality Over Quantity
Winning is our #1 value… but we want to win for you while providing world-class service. That's why we don't try to take every last, tiny case, like many "billboard lawyers" and "TV lawyers" do. We are focused on quality not quantity!
When we take on your case, we go to the mat for you. We're here to make sure you feel supported in every way.
In fact, when you become our client, you'll receive the personal cell phone number of our managing partner, Matthew Dolman along with your handling lawyer. If there's anything you need, Matthew himself will make sure it's handled for you.
We Have the Financial Resources to Level the Playing Field With the Insurance Companies
Winning against greedy insurance companies is a war of attrition. They're counting on spending just enough money to make your lawyers cry "uncle" and cave in.
Our philosophy, in contrast, is to make insurance companies spend as much money as possible. We do that by being a constant legal thorn in their side. If insurance companies hate one thing, it's spending money—and we force them to do it at every step, until they give in.
When you hire Dolman Law Group, you're choosing a firm that has the financial resources to make an insurance giant devote significant money to defend the claim or lawsuit until it becomes unprofitable. Our aim is to strike fear in the hearts of insurance companies until victory. And you only pay us when you win.
We Make Sure You Get the Medical Care You Need, Even if You Can't Afford It Now
When you've been injured, you have issues far more pressing than the ins and outs of your personal injury case. You need immediate medical care, and those medical bills are piling up right at the time that you may be unable to work. It's a recipe for disaster.
Many personal injury law firms don't pay any attention to your medical needs. They view you as a case number, not as a human being who is hurting and needs care. Sadly too many lawyers and firms have lost sight that ultimately, we are in the service business.
Fortunately, at Dolman Law Group, we have the solution. With a combined 120 plus years of experience, we've cultivated a national network of doctors who are willing to give you the care you need immediately, regardless of your ability to pay. They get paid later out of your settlement.
After you've been injured, you have bigger things to think about. The last thing you should be worrying about is paying for the medical care you need, and we make sure you don't have to worry.
Our Firm's Mission Stems From a Story Just Like Yours
When our founding partner, Matthew Dolman, was 14 years old, his father was the victim of a bad car accident through no fault of his own. Matthew's father was in the hospital with bad internal injuries for 10 days. Unfortunately, Matthew's father selected his lawyer off of an advertisement. Matthew's family could never get the lawyer on the phone, and the one or two times they could get him on the phone he acted annoyed. It was a settlement mill—they wanted Matthew's father's case out the door as fast as possible for a low settlement, with as little personal attention as possible.
Seeing this poor treatment of his own father was a major motivation for Matthew Dolman to start his own firm and become a personal injury lawyer: to fight for your family as hard as he wished the lawyer would have fought for his father.
Matthew's been exactly where you are: depending on a lawyer for his family's medical bills, healing, and justice. Now, he's devoted his life to giving you the service he wishes his father received.
Tell Us About Your Accident
Dolman Law Group Accident Injury Lawyers, PA
BOOK YOUR FREE CONSULTATION OR CALL Today!