Those who are religious and regularly attend services and/or bring their children to services assume their religious leaders are there to guide them on their spiritual journey and mediate their relationship with a higher power. Unfortunately, some religious leaders use their power to sexually abuse those who look to them for spiritual and moral guidance. While sexual abuse by a clergy member can involve abuse of females and adults from any religion or denomination, the majority of recent public attention to this issue has been placed on priests of the Roman Catholic Church, who primarily have violated young boys and teenagers. Whether you are male or female, if you are suffering or have suffered sexual abuse by anyone who holds a position of power in your church or faith-based organization, including priests, pastors, ministers, rabbis, imams, deacons, or teachers, it is not your fault. These predators have taken advantage of you and you need to tell an adult you trust as soon as possible and/or report any events or incidents to the police. Recent changes in New York law also allow you to seek justice even if you are an adult who suffered sexual abuse at the hands of a clergy member while you were a child or younger adult.
The experienced and compassionate New York clergy sexual abuse attorneys at Dolman Law Group Accident Injury Lawyers, PA are dedicated to advocating for clergy sexual abuse survivors throughout New York, and the entire nation. We are committed to helping our clients seek the justice they deserve, including compensation for the physical and emotional trauma they experienced at the hands of their religious leaders. If you live in New York, contact us for a confidential, free consultation to learn more about how we can help you as you step forward with a clergy sexual abuse allegation.
Endless Advocacy for Victims of Injury and Abuse
The skilled legal team at Dolman Law Group Accident Injury Lawyers, PA have extensive experience representing clients who have been accidentally or intentionally injured by another party's carelessness or willful behavior. The firm's commitment to professional excellence and exceptional client service has resulted in the recovery of millions of dollars in damages for injured clients. We aggressively pursue justice for survivors of clergy sexual abuse, while understanding sexual abuse cases are not "typical" accident injury claims. We maintain our clients' privacy and place their needs first. Our personal injury attorneys are also empathetic to the fact that seeking economic damages from your current or former religious community might not feel right. We are here to help you seek justice in the way that fits your individual needs. Additionally, we understand the courage it takes to step forward, and we are dedicated to helping our clients seek justice against those who caused or enabled another to cause them harm. While the choice to seek accountability is important for many of our clients' personal emotional health, this choice also can help prevent future abuse. We are here to give our clients sound advice and advocate for them each step of the way. Most importantly, the New York personal injury lawyers at Dolman Law Group Accident Injury Lawyers, PA understand each clergy sexual abuse case is different, and the path each of our clients chooses toward justice might differ from another survivor's path. We are here to present the legal options and offer sound advice about the best course of action towards justice according to each person's individual situation.
New York Child Victims Act Increases Protection for Victims of Childhood Sexual Abuse
For years, many childhood victims of clergy sexual abuse were not able to seek the justice they deserved. Outdated laws dictated victims had to report abuse by age 23. Sometimes the trauma of sexual abuse by a clergy member gets buried in a person's memory for many years as they try to forget about the experience. Other times, survivors are afraid or ashamed to come forward with their story, and by the time they muster up the courage to make their allegation, it might be much later in life. Fortunately, New York is one of many states to extend the statute of limitations laws for child victims of sexual abuse to bring a civil lawsuit against their abuser. In early 2019, the governor of New York signed the New York Child Victims Act (CVA) into law. Some of the notable changes to civil claims in this new law include:
Survivors of childhood sexual abuse can file a civil claim until they turn 55. Previously, survivors had one to five years to file a claim after they turned 18. This extension is for all abuse claims that have not expired under the previous statute of limitations.
To allow those with expired claims to seek justice, the Child Victims Act also provides a one-year "look-back" window which began six months after the governor signed the act. Gov. Andrew Cuomo signed the CVA on February 14, 2019. The year extension period for expired claims began on August 14, 2019, and extends through August 14, 2020.
The CVA now also allows survivors to file claims of negligence against public and private institutions which were involved in the abuse or enabled the abuse. This includes claims against the Archdiocese of New York and other dioceses throughout the state, as well as individual churches. Survivors utilizing the one-year extension for expired claims can also file claims against institutions during this time.
The New York Child Victims Act also made changes to the criminal statute of limitations for childhood sexual abuse. These include:
Adults who suffered sexual abuse as a child have until they turn 28 to press felony criminal charges against their abuser; before the CVA, they had to press charges by age 23.
Adults who suffered sexual abuse as a child have until age 25 to press misdemeanor charges; before the CVA, survivors had to press charges by age 20.
Sexual Abuse in the Archdiocese of New York and Other Dioceses
The Roman Catholic Church has a strong presence in New York with seven dioceses throughout the state and the Archdiocese of New York. Below you will find a summary of accusations in each administrative area. With recent changes in New York law, we expect these numbers to rise in the next year.
Archdiocese of New York
At least 140 victims of childhood sexual abuse, but possibly as many as 176, accused 49 members of the Archdiocese of New York of sexual abuse. This includes 38 who were archdiocesan priests, seven who were externs visiting from other countries or parishes, and four whose status was unspecified, all of whom were cleared of accusations. You can see a complete list of accused members of the Archdiocese of New York here.
Diocese of Albany
At least 141 survivors of sexual abuse in the Diocese of Albany have accused 67 clergy members, including 52 priests and 15 extern priests. As of August 2019, 15 are currently under investigation, 11 have been cleared, and bishop-accountability.org estimates nine cases don't have enough information to proceed.
Diocese of Brooklyn
More than 70 priests in the Diocese of Brooklyn had 188 complaints filed against them for sexual abuse. Of those priests, only eight were cleared of any wrongdoing and permitted to return to ministry.
Diocese of Buffalo
At least 53 priests had more than 90 complaints filed against them in the Diocese of Buffalo. Bishop Henry Mansell is one of several high-ranking members of the Roman Catholic Church who have enabled abusers in Buffalo and at his other postings.
Diocese of Ogdensburg
In the Diocese of Ogdensburg, 35 priests received complaints from 56 survivors, 37 of whom were minors at the time of their abuse. Investigations by the church determined 23 of those accusations were credible.
Diocese of Rochester
More than 35 priests had 114 allegations made against them in the Diocese of Rochester. Six of the accusations were determined to be unfounded and another six of the accusations didn't contain enough information to warrant any action by the church or law enforcement.
Diocese of Rockville Centre
More than 130 parishioners made accusations against 66 priests in the Diocese of Rockville Centre, New York. Among the accused priests, 42 were from Rockville Centre, four were exonerated of accusations, 16 were visiting from other dioceses, and eight were from other non-diocesan religious associations.
Diocese of Syracuse
In the Diocese of Syracuse, 96 victims made accusations against 49 priests. Additionally, Bishop James Moynihan has also been listed as one of the bishops who enabled abuse by allowing priests to continue to have a role in ministry despite allegations and financial settlements.
Seeking Justice After Clergy Sexual Abuse in New York
Those who suffered sexual abuse as a child or young adult make the choice to tell their story for a wide array of reasons. Some have actively engaged in therapy and wish to confront their abuser and/or hold him accountable as part of their recovery process. In some cases, survivors have worked through the shame and humiliation often associated with sexual abuse and feel safe about coming forward to pursue justice. Finally, many survivors want to prevent future abuse, so they seek justice to protect others. Whatever your reasons for choosing to bring accusations against those who have abused you, there are several possible paths towards justice. The compassionate attorneys at Dolman Law Group Accident Injury Lawyers, PA will listen to your story, learn the facts, and offer you sound advice about the paths toward justice that best fit your personal circumstances.
Seeking Damages through Civil Court
As long as you follow the new guidelines of New York's Child Victims Act, you are entitled to seek compensation for damages from your abuser and the religious institutions that might have enabled the sexual abuse. If your lawyer reaches a settlement or a New York court rules in your favor, you might receive compensation for the following costs related to your abuse:
Psychological treatment including therapy, counseling, support services, and any other mental health expenses related to coping with the aftermath of sexual abuse by clergy;
Physical pain and suffering caused by the sexual abuse;
Mental anguish and emotional trauma caused by clergy sexual abuse;
Damage to personal relationships including loss of consortium with a spouse; and
Punitive damages, especially when institutions knowingly cover up or otherwise enable clergy sexual abuse.
Although we cannot guarantee a specific outcome in your clergy sexual abuse case, if you choose to work with us, we will diligently advocate for you and pursue the best outcome for your situation.
Criminal Prosecution of Abuser(s)
If the previously mentioned statute of limitations for criminal prosecution has not expired, you will need to tell your story to law enforcement and insist on pressing charges to see you abuser criminally prosecuted. Only the prosecutor can make the final decision to pursue criminal charges, but you do have a choice about whether or not you wish to participate or testify in criminal proceedings. If civil and criminal trials occur at the same time, you might struggle with what you should say or not say. An experienced clergy sexual abuse lawyer from Dolman Law Group Accident Injury Lawyers, PA can advise you on the right course of action for your circumstances. Our number one priority is to protect our clients' rights regardless of whether they are testifying as a plaintiff in a civil trial or a victim in criminal court.
Legal Help in New York for Survivors of Clergy Sexual Abuse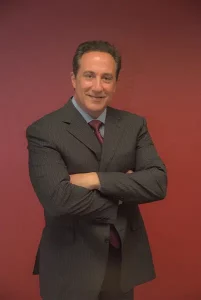 Survivors of clergy sexual abuse face potential long-term effects and struggles that can wreak havoc on their personal lives, as well as strip away their connection to their spirituality or religion. If you, your spouse, or your child has suffered abuse at the hands of a clergy member, you deserve compensation for your injuries and to see those who hurt you held responsible for their actions. If you are considering making a clergy sexual abuse allegation, consult with an experienced attorney who can help you find the right path to justice. Dolman Law Group Accident Injury Lawyers, PA represent clergy sexual abuse clients throughout the United States, including New York. Contact us online or at 833-552-7274 for a private and free consultation to discuss the details of your case.
New York Office Location
3250 Westchester Ave, suite 200A/B
Bronx, NY 10461
(718) 550-3471