What is Business Interruption Insurance and does it cover the coronavirus?
When disaster strikes in the form of a workplace fire, a cyberattack, or another incident interrupting your company's operations, it can take more time than you might expect to get back to business. That's where business interruption insurance comes in. A business that closes temporarily, even for a brief period, can lose considerable money. In addition to missing out on potential customers or sales, companies forced to shutter their doors can lose funds to inventory spoilage, unforeseen repair costs, and fixed expenses that come due regardless of closure. As a result, the financial losses associated with business interruption are often much higher than those from business-related property damage alone. Business interruption insurance should help you with unexpected closures or operational interruptions. It is meant to provide the financial resources your business needs to resume normal operations, as though the tragedy or disaster that prompted its closure never happened in the first place. While business interruption insurance can undoubtedly provide critical support to businesses in need, many business owners are shocked and frustrated when their claims are minimized or denied by insurance carriers. Insurance laws and policies are complex, and carriers often rely on vague language or obscure exclusions to claim that a policy won't cover given losses. And without the specialized knowledge or experience needed to handle business interruption claims, policyholders have no way to fight back and may accept far less than they are owed. If you are a business owner whose insurance company refuses to cover your business interruption claim, now is the time to seek legal representation with the help of our
Business Interruption Claims Lawyers
. At Dolman Law Group Accident Injury Lawyers, PA, we can demand the benefits your premiums have bought and help you preserve everything you have worked so hard to build. You do not have to sit idly by while your claim is rejected or undervalued, nor tolerate unfair treatment from your insurance company. Insurance adjusters will know you mean business when you hire us to represent you. We can aggressively defend your interests and level the playing field while we pursue the fair and timely settlement you deserve. Contact us for your free initial case review to learn more about how we can help, contact us for your free initial case review.
Why Choose Dolman Law Group Accident Injury Lawyers, PA?
As a business owner, you have a lot to juggle. And when your business faces an unplanned interruption, keeping all the balls in the air can seem downright impossible. In addition to managing anxious employees and disappointed customers, you could lose thousands of dollars in revenue, inventory, and wasted operating expenses. In times like these, you expect to find the solution you need by filing a claim with your commercial insurance provider. Unfortunately, business owners are often devastated to learn that contacting their business interruption insurance carrier is only the beginning of the headache. Many owners whose business operations have been interrupted by covered events face significant obstacles or delays in getting the compensation they need to stay afloat. And in worst-case scenarios, these hurdles can cost business owners everything. If you are concerned about the fate of your business after an unforeseen interruption, look no further than the trusted team at Dolman Law Group Accident Injury Lawyers, PA. Our decades of dedicated experience, commitment to superior customer service, and proven track record of outstanding case results set us apart from the other firms. Since opening our doors in 2004, we have recovered millions of dollars in compensation for deserving clients and earned a national reputation for success. When you work with our experienced and down-to-earth attorneys, you can expect:
Personalized attention—Our firm provides the superior services we would want for our own families in case of an unexpected legal problem. That means we treat our clients like people, not faceless case numbers. We are invested in every case we accept and want the best result for those we help. We take the time to sit down with you and listen closely to your story. Once we know you and where you're coming from, we can identify attainable goals and develop intelligent, purpose-driven legal strategies for your case.
Comprehensive support—When your business operations are on hold, you have enough to worry about just trying to get things back on track. The last thing you need is additional stress from a challenging insurance claim. Dolman Law Group Accident Injury Lawyers, PA, can keep the pressure on your provider while you get your business back on its feet. We'll handle every aspect of your claim, from managing case paperwork to gathering evidence and communicating with other parties on your behalf. And you can count on us to work tirelessly at every step to maximize your case's value.
Consistent communication—Our firm prioritizes straightforward and consistent communication. We believe you have the right to be as involved in your case as you wish to be. We provide frequent case updates, and our team is always available to address your concerns. We are happy to meet with you virtually or in person if you are near one of our offices. We have convenient locations in Boston, Houston, San Antonio, New York City, and more than a dozen cities throughout Florida.
We understand that when your business is on the line, you're probably concerned about the financial impact of hiring a lawyer. That's why we provide free initial consultations and contingency fee arrangements. This business model allows us to begin work on your case at no upfront or out-of-pocket cost to you. You only pay us if we win compensation for you, and the fees we charge are deducted as an agreed-upon percentage of your total settlement value. Find out what Dolman Law Group Accident Injury Lawyers, PA can do for you. Contact us by phone or online for your free case review.
How Do Business Interruption Claims Work in the United States?
Business interruptions frequently occur in the United States. The following statistics reveal the most common and consequential temporary business closures:
The U.S. Federal Emergency Management Agency (FEMA) estimates that roughly a quarter of all businesses never reopen after an unexpected disaster forces them to close.
The National Association of Insurance Commissioners (NAIC) says that almost 8 million commercial insurance policies cover business interruption. Of those policies, 90 percent are for small businesses with fewer than 100 employees.
The NAIC also points out that 83 percent of business interruption policies do not cover claims based on viral or bacterial contamination. Insurance companies excluded such claims more frequently after a 2003 SARS outbreak in Asia cost insurers more than $16 million in claim payouts.
An overwhelming 98 percent of business interruption insurance policies specify requirements for physical losses. This means claims are only covered if a business interruption occurs due to property damage.
According to the American Property Casualty Insurance Association, small businesses with fewer than 100 employees collectively lost an average of $255 billion to $431 billion each month from interruptions related to COVID-19.
Another report from the NAIC revealed that commercial insurance providers in the U.S. received 201,285 business interruption claims stemming from the 2020 COVID-19 pandemic and subsequent shutdown orders. Of those claims, less than 1.5 percent were paid by insurers.
Business interruption insurance, also known as business income insurance, is meant to help businesses absorb the losses from unplanned closures due to covered events. This type of coverage is purchased as an add-on to a commercial property insurance policy but is not available as stand-alone coverage. When things work as they're meant to after a covered event, you continue paying fixed expenses for your business while your location remains closed for repairs. Then, you file your business interruption claim, and your provider reimburses you for reduced profits and increased operating costs you would not have incurred if not for the closure. Most policies specify a
restoration period
, which is the amount of time you can continue claiming benefits under the policy. It is common to have a 48- to 72-hour waiting period before the restoration period begins. Standard policies pay benefits for a maximum of 30 days, which the company could extend by endorsement. Remember that most business interruption policies exclude claims from exposure to viruses, bacteria, and other infectious agents. However,
several states
are drafting legislation to eliminate these exclusions in light of COVID-19. Additionally, this type of insurance typically will not cover:
Personal items damaged by the covered event
Flood or earthquake damage, which other policies should cover
Any income not listed on your business's financial reports
The cost of utility payments you incur during the closure
Unfortunately, the system does not always work the way it should. Many business owners find themselves in precarious situations when their insurance providers lowball or delay benefit payments. At Dolman Law Group Accident Injury Lawyers, PA, we are not afraid to stand up to big corporations and demand the results our clients deserve. If you are struggling to recover compensation for your claim, we can help you hold your provider accountable and protect the future of your business.
Types and Causes of Business Interruption Cases
Commercial insurance policies frequently stipulate that only business interruptions resulting from physical damage are covered. However, not all business interruption risks fit this description. Other types and causes of business interruption include:
Cybersecurity breaches—Cybersecurity risks are a relatively new problem for most businesses, but a breach can easily spell disaster for certain companies. As businesses rely more and more on digital services and data storage, they become even more vulnerable to hackers who may shut down websites, steal information, or transmit malicious viruses for their own gain.
Supply chain disruptions—Disruptions in local or global supply chains can directly impact a business's ability to produce goods, stock shelves, and provide services. The COVID-19 pandemic forced business owners to get creative in the face of worldwide supply chain issues. Those unable to adapt often floundered and failed.
Fires and explosions—Workplace fires and explosions are consistently among the top causes of business interruption cases, costing billions of dollars in losses each year. The risks vary considerably by industry, but businesses that deal with electrical circuitry, flammable substances, and complex machines are most likely to experience operational interruptions due to fires or explosions.
Natural disasters—Natural disasters like hurricanes, tornados, wildfires, floods, earthquakes, and winter storms can force local businesses to cease operations for weeks, months, or even years. Widespread power outages or inaccessible travel routes can prevent customers and clients from getting to businesses, and more extensive property damage may require seemingly endless repairs.
Loss of qualified staff—Few businesses can function without a dedicated, skilled team. Suppose a workplace incident such as a strike, an act of violence, or a disease outbreak causes a business to lose its employees. In that case, operations could slow or stall until the staff members return or the company hires replacements.
Civil disturbances—Civil disturbances, such as riots, vandalism, and acts of terrorism, can also shut down local businesses indefinitely. These events often result in extensive property damage— intentional or unintentional—and can even impact the operations of companies that are not directly affected. For instance, a civil disturbance can indirectly interrupt a business's operations by affecting its suppliers or customers.
Regulatory changes—Changes in local, federal, or international regulations that apply to a particular business can also interrupt operations. New tax rates, tariffs, and bans can prevent businesses from operating locally and abroad. Therefore, local and global political uncertainty can significantly threaten a business.
Regardless of the cause, a business interruption's costs and other consequences can be astronomical. And if the interruption stems from a covered event, you should be entitled to benefits according to the terms of your policy. If the insurance company unfairly undervalues or denies your claim, the attorneys of Dolman Law Group Accident Injury Lawyers, PA can provide the unwavering support you need.
How Much Is My Business Interruption Claim Worth?
Business interruption insurance covers your business's physical and financial losses from covered events. This means you cannot claim compensation for the stress or emotional anguish you suffered due to a business interruption. However, with a successful claim, you could be entitled to benefits that cover:
Lost business income—If your business is closed, you have no way to turn a profit. Most policies will pay for the estimated profits your business would have generated —after you deduct regular operating expenses—if the interruption had never occurred.
Extra operating expenses—Sometimes, businesses can continue to operate in a limited capacity despite interruptions. However, resuming operations may require additional operating expenses, such as the costs of repairing property damage or arranging a temporary business location. You should be entitled to compensation for these extra expenses if they stem from covered events.
Lost operating expenses—Even if you cannot resume operations at your usual business location, you are still responsible for certain operating costs. You may need to continue paying wages and benefits to certain employees to retain them during the interruption. You might still need to pay rent, utilities, taxes, and fixed business costs. Many insurance policies help businesses cover these expenses to avoid penalties for missed or delayed payments.
Losses resulting from civil policies—Certain policies include optional "civil authority" coverage, which pays for business interruption losses resulting from civil authorities' actions. For instance, if you purchase this non-standard coverage, you could claim compensation for losses from local shutdowns or supply chain disruptions.
Contingent losses or expenses—Contingent business interruption (CBI) insurance is another type of optional coverage that pays for losses resulting from indirect business interruptions. For example, with this type of coverage, you could claim compensation for business losses you incur because of the property damage or losses suffered by another party, such as a supplier or customer.
Extended interruption costs—Extended business interruption (EBI) insurance is another optional add-on coverage for business owners. EBI coverage mitigates the financial impact of business interruption even more than a standard policy. With EBI coverage, you can claim compensation for your business's long-term losses between the time your property is fully repaired and your profits return to pre-interruption levels.
Each business and insurance policy is different, but you deserve fair compensation for your incurred losses if you have made your insurance premium payments. A knowledgeable attorney can evaluate the specifics of your policy to determine whether your situation is covered and how much your claim is worth. Additionally, if you suspect that your insurance provider may have denied your claim in bad faith, your attorney can help you seek compensation from a
bad faith claim
. With a successful bad faith claim, you could recover money for losses you incurred due to your provider's actions, attorney's fees, and even subjective losses like emotional suffering. In rare cases, the court may also order providers that acted in bad faith to pay punitive damages. An award of punitive damages is intended to compensate you as the victim and punish the company for wrongdoing.
Filing a Claim With Your Business Interruption Insurance Provider
If you were forced to close your business due to an unforeseen event, one of your top priorities should be filing a claim with your business interruption insurance provider. Here's how you can initiate the process of filing your claim and what to expect from the insurance company during that process:
Notify your insurance company promptly—Most business interruption insurance providers require policyholders to notify them of covered events within specific timeframes. If you're unsure if your policy will cover a particular event, it's best to inform the insurance company anyway. The last thing you want is to miss some arbitrary deadline and give your provider the excuse to deny your claim.
Watch what you say to representatives—Adjusters and other reps may come across as friendly folks just trying to help, but always remember that they work for the insurance company. Their goals align with the company's, which is to save money by paying as little as possible for claims. Keep your statements brief and to the point when you speak to insurance representatives. If you don't know the answer to a question, never guess. Avoid apologizing, admitting fault, or providing details unless you're asked for them.
Contact a business interruption lawyer—Once you have notified your insurance provider of a potential claim, you'll want to get in touch with an experienced business interruption attorney. Insurance policies are complex and dense, especially commercial policies, so it can be challenging to determine what yours should cover. Additionally, insurance laws are complicated and constantly in flux. The knowledgeable lawyers of Dolman Law Group Accident Injury Lawyers, PA can help you parse the policies and regulations that apply to your unique situation and demand the benefits to which you are entitled.
Begin to gather supporting documents—To calculate the value of your claim, you will need to provide evidence of your covered losses. This means you should gather documentation of your employee's wages, typical operating expenses and profits, inventory valuation, invoices, purchase orders, outstanding loans, and estimated repair costs for property damage. The more supporting documentation you have, the more compensation you can claim.
Cooperate with your insurer's investigation—Any time you file a business interruption claim with your provider, the company must conduct a thorough investigation into your claim. If an adjuster asks you for supporting documentation or clarifying information, you should provide it. However, having your attorney handle communications with the insurance company on your behalf is best.
Evaluate and respond to offers or denials—Once the insurance company completes its investigation of your claim, it will either make you an offer or deny your claim. You can accept the offer and resolve the claim if the offer is sufficient to cover your losses. If it seems like you got a lowball offer, your attorney could negotiate a better deal on your behalf or take your provider to court if they acted in bad faith. If your provider outright denies your claim, it must provide a specific reason and point to the language in your policy supporting its decision. And if you believe your denied claim was valid, you can explore the option of filing a bad faith insurance lawsuit with your attorney.
What to Do if You Have to Close Your Business Temporarily
For most business owners, a temporary closure means more than just hanging a sign on the door. Let's take a look at the proper steps to take as a business owner during an unplanned business interruption:
Contact your accountant—Any time your business transitions or closes, getting all financial details right is essential. That's where your CPA comes in. A seasoned accountant will have enough experience with business interruptions to help you strategize and form a game plan for the future. Your CPA can also help you file unemployment forms and provide COBRA information to employees.
Communicate with your staff—Your employees should be among the first —if not the first— to know about a closure, even if you don't expect it to last long. Your staff needs to understand what's going on so they can make plans to seek unemployment, file for COBRA benefits, or find alternative jobs while the business remains closed. This conversation is difficult to have, but your employees deserve open and honest communication about their livelihoods.
Inform customers or clients—Customers and clients also need to be informed of temporary business closures. You can ensure your customers are in the know by posting notices on your company's storefront, website, Google Business Profile, and social media accounts. Be sure to post regular updates online, so customers know to keep checking back for your reopening.
Notify suppliers and service providers—Next, you should contact the vendors, suppliers, and other service providers that work with your business. You can reduce operating expenses during the interruption by canceling recurring orders, switching off utilities, and negotiating longer or better credit terms for unpaid invoices from vendors.
Contact financial institutions—If money problems prevent you from reopening, reach out to your bank or financial advisor. Many financial institutions have loan, credit, and grant options for small businesses. You can also discuss loan alternatives, such as restructuring, that could help you recover from a temporary closure more quickly.
Take care of your inventory—If you have perishable inventory, take care of it before it goes bad. Consider having a clearance sale to recoup some of your losses instead of simply throwing it away. Whether or not your inventory is perishable, you'll want to protect what you have while your business is closed. Keep the premises locked and constantly monitored, and if the property is easily accessible due to damage, relocate your inventory to a secure storage facility.
Know and comply with the law—As a business owner, you should know the local, state, and federal laws that apply to temporary closures or have a team member who does. This includes complying with employment laws, applying for financial relief, and more. If you're uncertain about this aspect of your business interruption case, the knowledgeable attorneys of Dolman Law Group Accident Injury Lawyers, PA can help.
Business Interruption Claim FAQs
Here are some straightforward answers to some of our most frequently asked questions about business interruption claims:
How do I know whether I have business interruption insurance?
Not all commercial property insurance policies include business interruption coverage, but many do. Insurers will include business interruption with a business owner policy (BOP) or a special multi-peril (SMP) policy. If you are unsure about the specifics of your policy, including what the policy will or won't cover, you should contact your insurance agent, broker, or company for more information. You can also ask your attorney to review the policy with you and determine what your policy will pay for a particular event.
Does my policy cover COVID-19-related business interruptions?
Most business interruption insurance policies exclude losses caused by viral or bacterial contaminations, including closures due to COVID-19. Some policies have special endorsements that cover viruses and pandemics. Still, you likely would need to have purchased such a policy before the COVID-19 outbreak began for a related closure to be covered.
Legislators in multiple states
drafted laws aimed at forcing insurance companies to cover business interruption losses caused by pandemic-related shutdowns retroactively.
Will I need to file a lawsuit to get coverage for my claim?
It depends. In some cases, filing a demand letter is enough to persuade the insurance company that they must pay. A demand letter is a formal legal notice telling the insurance company of your intent to take legal action if they refuse to cover your claim promptly. If the insurance company does not agree to a reasonable settlement after you submit a demand letter, you and your attorney can discuss the possibility of taking them to court.
Contact a Business Interruption Claim Lawyer Now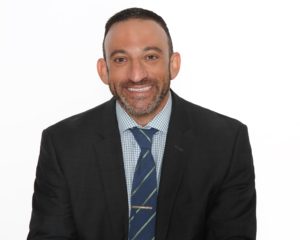 At Dolman Law Group Accident Injury Lawyers, PA, our business interruption claims attorneys can assist you in getting the money you're owed from your insurance policy. Let us work on your claim while you focus on getting back to work. When you work with one of our skillful business interruption claim attorneys, you'll have your lawyer's phone number and email address. You can reach your them directly when you have questions or concerns. Call us now to discuss the specifics of your situation in a confidential strategy session. Even if you think the insurance company had legitimate grounds to deny your claim, we can take a second look at no charge and zero obligation to you. We operate on a contingency fee basis, so you won't have to pay any money upfront at this challenging time in your business. When we obtain the insurance benefits you deserve, we'll take our fee as an agreed-upon percentage of your compensation. Don't wait to get the help you need to keep your business afloat while your doors are closed.
Contact us
today at
833-552-7274
. We can meet virtually or in person at one of
our many offices
. Let us help.
---
Dolman Law Group Accident Injury Lawyers, PA
800 N Belcher Rd Clearwater, FL 33765
(727) 451-6900