Florida presents many potential threats to the property of an individual or business. Property damage in this state can occur for many reasons, such as hurricanes, wildfires, severe storms, theft, and other risks to property. After the damage to your property, you may rely on payments from your insurer to recover your losses and either replace or repair the property.
But Florida insurance companies are notoriously challenging to deal with, and succeeding in a property damage claim may prove more difficult than you initially anticipate.
For Property Damage in Largo, Contact Dolman Law Group Accident Injury Lawyers, PA
Our legal team at Dolman Law Group Accident Injury Lawyers, PA, wants to help Largo property owners fight for a fair payout of their losses after property damage. We understand the uphill battle you face as you demand a fair settlement offer from insurance companies for your losses. These insurers and their representatives understand the intricacies of insurance laws and will take advantage of any and every opportunity to prevent a claimant from receiving the maximum payout available under a policy.
Property Damage Disputes in Largo
Whether your personal property, your home, or other real property sustains damage, it can result in a stressful situation. You work hard for ownership of your property, and when a sudden loss takes place, you may feel unsure of how to proceed to collect compensation for reimbursement or the replacement of your losses.
When it comes to the selection of an insurance policy to protect your assets, you should take the time to review your options and select the option that will best protect you if and when something goes wrong and results in damage to your assets. Most people diligently pay their insurance premiums to protect their investments and property. When an event that causes damage to your property takes place, you expect a quick and painless resolution between you and an insurance company.
Unfortunately, insurance providers do not make the recovery of damages on an insurance policy an easy process. It often proves tedious and complex, and your chances of recovery are unpredictable at best. You pay your insurance premiums, and when you need to file a legitimate claim for the loss or damage to a property, the insurers will fight back with all the tools in their arsenal to prevent you from recovering compensation for your damages. The system may seem unfair, as it too frequently turns its back on the legal rights of policyholders that desperately need the payment of funds from a claim to move forward in their lives.
Type of Property Damage Cases We Handle
At Dolman Law Group Accident Injury Lawyers, PA, we know the challenges you face in a property damage claim for your business or personal property. We help our clients seek the costs for the replacement or repair for various types of property losses.
Each day brings unknown threats to your property, and even when you take all the steps necessary to protect your property from damage from one of these threats, a loss may prove inevitable. While you can plan your best to prepare in case a loss or damage to your property occurs, you cannot predict how difficult it will be to receive a payout from an insurer on your claim. Our team of lawyers will fight for your rights to a fair payment for your losses under your insurance coverage.
Examples of the categories of property damage cases that we handle include:
Hurricane damage - These catastrophic storms bring damaging winds and flooding throughout and near Florida each hurricane season. The damages to your property can prove significant, which can translate to big losses without the right representation in a claim.
Flood damage - Water damage constitutes one of the most disastrous damages to real property. The effects of water damage can seep deep into your home or business and cause long-term complications, such as mold, which requires early discovery to ensure inclusion in your property damage claim.
Hail or wind damage - Hurricanes don't constitute the only weather threats in Florida. Severe thunderstorms happen frequently with the potential for hail, tornadoes, and high winds, which place properties at high risk of damage.
Sinkhole damage - A common threat to certain properties in Florida, sinkholes can cause people to lose their homes or businesses in an instant and often result in a complete loss of property.
Fire or smoke damage - Damage from exposure to smoke and fire to your property can require extensive repairs and cleaning to allow the property to be livable again. The high costs after a fire can leave you with not only the loss of real property to consider, but also your belongings and the need for alternative living arrangements.
Cast iron pipe damage - Corrosion of cast iron pipes in Florida is a pervasive problem that can mean costly damage to the interior of your home when a burst occurs and the need for the replacement of pipes throughout a property.
Commercial property damage - Businesses face the risk of many of the same calamities as a home, but the consequences to a business owner can prove much more severe. Not only will your property loss require replacement or rebuilding, but it will also interfere with your ability to make sales and profit for your business.
Theft and vandalism of property - Intentional destruction of your property constitutes a serious matter, and insurance companies may try to shortchange you on the replacement value of your property.
Termite Damage: Termites can chew through everything from support beams to even your furniture. Termites are a real and costly threat to Fort Lauderdale homes but most standard insurance policies contain language that excludes coverage of this source of damage.

Insurance Policies That Might Cover Your Losses in a Property Damage Case
When it comes to property damage, several different insurance coverages may apply to your real property, personal property, or commercial property. The type of property in disrepair or how the property damage occurs will play a role in what insurance coverage policy applies, as will your policy limits.
Insurance coverage in a property damage dispute can include:
Renter's insurance
Motor vehicle insurance
Commercial property insurance
Boat insurance
Motorcycle insurance
Flood insurance
Wind damage insurance
When an Insurer Acts in Bad Faith
Many insurance companies will deny a claim on any possible technicality they can uncover in a claim. When mistakes or errors arise in the filing of a claim or a lack of evidence exists to support the claim, you run the risk of a denial by an insurer. While this can prove a frustrating experience, it likely does not constitute bad faith negotiation. With the help of an experienced property damage attorney, you can usually fight against the defensive tactics of insurance companies.
However, when an insurance company takes certain actions, such as concealing information from you or making misrepresentations that affect the amount of payout in your claim or the approval or denial of your claim, you may have a case of bad faith against the insurer and its representatives.
Bad faith claims occur commonly in Florida, as many insurers will take unscrupulous actions to protect their bottom lines and prevent policyholders from receiving the payouts for which they may qualify under their policies. In a bad faith claim, a claimant can file a lawsuit against the insurer for the violation of its duty to its insured as a policyholder.
According to Florida insurance law, a claimant must show one of the following to prove bad faith by an insurer:
Misrepresenting vital facts to the case to persuade a claimant to accept a lower settlement.
Delaying the prompt settlement of a claim unnecessarily and without taking action on the case.
Failure to investigate a claim independently.
Lack of communication with the client on the status of a claim.
Not keeping a client up to date on a claim and any information necessary on the insurer's part.
A denial of a claim without explanation.
Payment of a claim for only partial losses with no explanation.
If You Receive Notice of a Denial of Claim, Contact a Largo Property Damage Attorney
You should contact an attorney before you file a claim for property loss or damage. If you've already filed your claim and received a denial from the insurance company, don't lose hope. While no one wants to receive a denial in a property damage claim, it doesn't necessarily indicate what will happen in your case.
If you receive a claim denial from an insurer, contact a property damage attorney to review your case and claim as soon as you can. Following a denial, you can still negotiate a settlement and reach a positive resolution with the help of a knowledgeable property damage lawyer. Don't wait to reach out to an experienced Largo property damage lawyer to discuss your claim.
Time Limitations for Property Damage Claims and Lawsuits in Florida
Each insurance policy defines the requirements of when a policyholder must notify the insurer of damage or loss of property. Failure to file a claim or notify an insurer of a loss within the time agreed upon in a policy can jeopardize your ability to recover damages.
Beyond the limitations set forth within a policy, Florida law also defines the time in which a plaintiff can file a lawsuit that pertains to property damage against an insurer or other party who may bear liability for the damage to the property. Florida's statute of limitations on property damage can vary depending on the type of property in dispute and from whom you seek compensation.
You should contact a property damage attorney as soon as possible after your personal, real, or commercial property sustains damage. An attorney that represents your legal rights in an insurance claim has a better chance of reaching a successful resolution in your claim and can help you seek the payout you need. A property damage lawyer can review the facts of your case to ensure timely filing of your claim and will file a lawsuit if that becomes necessary in your case. Your attorney will do whatever possible under the law to recover maximum compensation on your behalf.
The Benefit of a Lawyer in a Property Damage Case
Many individuals choose not to seek the help of an attorney after your property sustains damage; rather, these property owners may try to resolve their cases on their own with insurance companies. Unfortunately, many clients will wait to seek the assistance of a lawyer until they receive notice of a claim denial from their insurance companies. This creates unnecessary delays and complications in your property damage case and can limit your options.
If possible, you should retain an attorney for a property damage case before you file your claim. A property damage lawyer can ensure the accuracy of your claim application and check all information related to your case and claim.
Representation by an attorney can increase the likelihood of a settlement in your case. When a lawyer advocates for your rights, your claim will fare better and likely receive a resolution sooner. In many property damage cases, your lawyer will successfully negotiate a settlement, which can help you avoid a potentially lengthy trial in a lawsuit.
In certain situations, settlement proves unviable, such as when the insurance company offers an unreasonably low settlement offer and refuses to offer more, or the insurer disputes its liability for or the validity of the claim. In these situations, your attorney will likely recommend that you proceed to file a property damage lawsuit against the insurer in court.
Our property damage attorneys can help you with a claim or lawsuit by:
Reviewing your policy.
Gathering evidence and documentation that will support the claim you will make to your insurer.
Calculating your property damage and losses that you may qualify to recover.
Managing communications with the insurance companies and other interested parties.
Representing you throughout the claims process and throughout a trial should a lawsuit prove necessary in your case.
Contact Us Today for Help With Your Property Damage Insurance Claim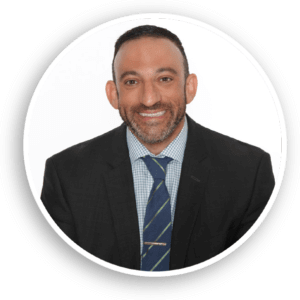 If you've suffered property damage in Largo—whether fire, hurricane, traffic accident, sinkhole, or even a building collapse—reach out to our experienced legal team today. We can protect you when the insurance company tries to lowball you. With offices across both Florida coasts, you can easily reach Dolman Law Group Accident Injury Lawyers, PA, today at (866) 826-1298, or you can write to us using our online contact page.
---
Largo Office Location
10225 Ulmerton Road; Bldg. 6
Largo, FL, 33771
(866) 826-1298
Client Testimonial
"AMAZING and understanding attorneys! Did great on my case and I highly recommend Dolman Law Group Accident Injury Lawyers, PA for anyone that has been injured in an accident!"
Rating: 5/5 ⭐⭐⭐⭐⭐
Koralis R.
Jan 2020
Read more reviews on Google!