Has a severe storm in Florida caused wind damage to your property? Your homeowner's insurance policy should cover damage to your property's roof, exterior walls, windows, and other damaged features. You have paid your premiums, and now it is time to collect the coverage you deserve.
A Florida wind damage attorney from Dolman Law Group Accident Injury Lawyers, PA, can take on your claim in Florida. Insurance companies do not always act in good faith, and you may face aggressive attempts to deny or underpay your property damage claim. Our team has 120-plus years of combined legal experience we will rely on to aggressively seek the insurance payout you deserve.
We will not back down from bad-faith tactics by insurance companies. Call us today for a free consultation about your wind damage claim in Florida.
Why Choose Dolman Law Group Accident Injury Lawyers, PA, To Handle Your Wind Damage Claim in Florida?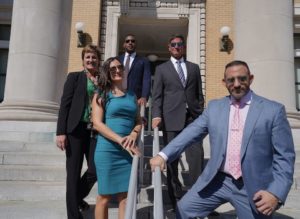 When choosing a law firm, you do not want to make a mistake. Your lawyer's effectiveness could directly affect the outcome of your claim. Experience matters in the negotiating room, and our Florida property damage attorneys' experience is one of many reasons to hire us for your wind damage claim in Florida.
You may also hire Dolman Law Group Accident Injury Lawyers, PA, because:
We Do Not Take the Easy Settlement. We Fight for the Recovery You Deserve
Some law firms that handle property claims accept a quick, easy settlement. We take a different approach.
Our attorneys will review your homeowner's policy, assess your wind damage, and determine precisely how much compensation you deserve. We will fight for that amount and not a dollar less.
Our property claims team never shies away from court. If insurance companies refuse to settle fairly, we will take all necessary legal action. We have one goal for your wind damage claim: Getting the compensation you deserve.
We Choose Our Cases Carefully
Some law firms accept virtually any case that comes their way. Our firm does things differently. We only take a Florida property damage claim if we can give it our undivided attention. If we accept your wind damage claim in Florida, you will receive the full benefit of our attorneys, paralegals, and financial resources.
By carefully choosing which property claims we handle, our firm can provide elite client service.
As a client of Dolman Law Group Accident Injury Lawyers, PA, you will:
Have a direct line to Managing Partner Matthew Dolman and any other attorney handling your wind damage claim
Receive prompt answers to any questions and concerns regarding your claim
Get frequent updates about your claim status
Know, without a doubt, that our team values your claim
We do not take our clients' trust in us lightly. Our team will do everything we can to secure the financial recovery you deserve. You can read our firm's testimonials to learn more about the client experience.
We Have the Financial Resources To Take on the Insurance Companies
Most insurance companies that issue homeowner's insurance policies in Florida have deep pockets. Your law firm should have substantial financial resources, too.
Your insurance company will not intimidate us with its spending. We will not give into a cheap settlement offer because the insurance company assigns its lawyers to your case. In fact, we will make it clear that we're not going away or backing down and that the insurance company is wise to pay you fairly.
We Serve Communities Throughout Florida, and We Know the Toll That Wind Damage Can Take On Your Life
Because Dolman Law Group Accident Injury Lawyers, PA, has offices throughout Florida, many of our attorneys are Floridians. We live through storms as you do, and we see the destruction and pain that wind damage causes. Your claim is about more than a ruined roof, broken windows, or other property damage caused by dangerous winds. Our team wants to help you put your life back together by seeking the insurance payment you deserve.
We maintain offices in:
Aventura
Boca Raton
Bradenton
Cape Coral
Clearwater
Cocoa Beach
Doral
Fort Lauderdale
Jacksonville
Largo
New Port Richey
North Miami Beach
Orlando
Palm Harbor
St. Petersburg
Tallahassee
Tampa
If you do not live near any of these locations, do not worry. Our attorneys will come to you. We can also meet with you virtually if you prefer.
When insurance companies treat policyholders poorly, we take it personally. Our clients are not only our clients but are often our neighbors. If you are grappling with the fallout of severe wind damage to your home or business, you can trust Dolman Law Group Accident Injury Lawyers, PA, with your claim.
How Dolman Law Group Accident Lawyers, PA, Delivers for Our Clients in Florida
Law firms can easily make claims about what they will do. You should ask, though, what has this law firm actually done for its clients?
Our case results show how hard we fight for our clients' financial recoveries.
We have secured verdicts and settlements of:
$6.7 million
$5 million
$3.85 million
$3.2 million
$1.75 million
$1.58 million
These are just a few of our results. We pursued the maximum recovery for each of these clients, and we will do the same for you.
You took the insurance company's word that they would cover wind damage so long as you paid your premiums. It is time for the insurer to honor its contract. We will fight for the compensation that your policy entitles you to.
Our Fee Structure Favors the Client
Some home and business owners with wind damage are wary of hiring a lawyer. We get it. Those with property damage often assume that a lawyer will cost them money they cannot spare. When you hire Dolman Law Group Accident Injury Lawyers, PA, we aim to protect you financially.
Our firm handles wind damage claims at no upfront cost to you. You'll agree to grant us a percentage of your settlement or judgment for our fees, but here is the kicker: If we do not get compensation for you, you do not pay our fee. You face no direct financial risk when you hire our team, as our fee is contingent upon us obtaining compensation for you.
We will also handle the cost of completing your claim. You are not personally responsible for paying us back, regardless of your claim's outcome. This fee structure allows us to help all Floridians in their times of need.
Types of Wind Damage Your Insurance May Cover
Whether a hurricane, tropical storm, or some other wind event caused damage to your property, you need to repair the damage as soon as possible. The longer damage goes unaddressed, the greater the risk of additional harm to your property. If you have already fixed the damage, you may deserve reimbursement for repair costs and other covered losses.
Your homeowner's insurance policy will outline covered damages.
You may deserve compensation for:
Roof damage - The roof of your home, business, or other property is the primary barrier to rain and other hazards. Roofs are also vulnerable to wind damage. Because roofs are a particularly costly feature of a property, we'll pursue the compensation you deserve for roof repairs. Broken shingles, damaged underlayment, punctures, and other roof damage may entitle you to compensation.
Broken glass - Glass windows, skylights, and door panels may crack, break, or shatter due to high winds. Your insurance company may cover the replacement of all damaged glass on your property.
Damaged siding - Siding protects interior components while contributing to the visual appearance of your home. Siding can become cracked, detached, partially dislodged, or otherwise damaged when high winds strike. As a key feature of your home, damaged siding should entitle you to compensation.
Personal property damage - Wind can directly or indirectly damage personal property. We will review your policy and explain what damaged personal property your policy covers.
Detached structures on your property may also fall under your homeowner's insurance. The insurance company may cover repairs to sheds, garages, portable buildings, or any other structure damaged by wind.
The National Oceanic and Atmospheric Administration (NOAA) explains that a variety of wind types can cause severe damage to structures and natural features of your property. Wind can cause damage, but flying projectiles, downed tree branches, and other wind-related hazards may be just as damaging.
Factors That Could Affect Your Compensation for Wind Damage
The most significant factor affecting insurance compensation is your policy. Whether you are filing a claim through homeowner's insurance, commercial property insurance, or another policy type, the finest details matter. Our firm will read every word of your policy and identify covered damages.
Some other relevant factors may include:
The exact type of coverage your policy provides - We will determine whether you have Actual Cash Value (ACV) or Replacement Cost Value (RCV) coverage for your property. ACV coverage accounts for depreciation and may reduce the compensation you receive. RCV coverage compensates you for the entire cost of repairs (once you have paid your deductible) and does not penalize you for depreciation.
The state of your property before wind damage - An insurance company may claim that specific damage listed in your claim predates the wind event. We will work to prove the pre-wind-event condition of your property.
Your coverage limits - Coverage limits are a cap on how much compensation the insurance company owes you. If your property damage meets or exceeds your coverage limits, we will seek the maximum compensation your policy allows.
Your deductible - You will likely have to pay your deductible out of pocket before insurance coverage applies. The money you can obtain in a claim won't include this amount.
Each claim is unique, and we may face unforeseen challenges with your wind damage claim. Overcoming the challenges your claim presents is one of the things Dolman Law Group Accident Injury Lawyers, PA, does best.
How Our Florida Attorneys Could Help With Your Property Damage Claim
Insurance companies do not always play fair. A property claim lawyer from our firm can protect you from intimidation, manipulation, and other bad-faith tactics. Just as importantly, we will pursue fair compensation for you, even if that means taking the insurance company to court.
Our attorneys can assist you by:
Reviewing Your Insurance Policy
After you've hired us, your insurance company will never be able to get away with making false claims about your insurance policy or coverage. Our attorneys will read your homeowner's policy, commercial property policy, and any other policy covering wind damage.
We will become thoroughly familiar with in:
The types of damage your policy covers
Your coverage limits
Types of damage your policy does not cover
Conditions that may void specific coverage
All other relevant details of your insurance policies
When someone handles a wind damage claim without a lawyer, they may not have the time or ability to study their policies. The insurance companies may leverage the policyholder's ignorance by making false statements about coverage, misleading the policyholder, and possibly depriving the policyholder of compensation.
With Dolman Law Group Accident Injury Lawyers, PA, handling your wind damage claim, you will not have to worry about the insurance company. Simply focus on getting your life back in order while we manage your claim.
Documenting Your Covered Losses
Our attorneys will blend our independent investigation with your existing documentation.
We may document your covered wind damage through:
Video - Video footage can provide convincing evidence of wind damage. We may record several individual videos that show the full extent of wind damage on your property.
Photographs - Photographs may provide a clearer image of specific types of damage, including damage to your roof, siding, doors, and windows.
Detailed records - A written record allows us to itemize your losses. Our records will account for every covered loss on your property. The more detail we include in this list, the better.
Financial records—We will work to obtain documentation that shows the original purchase price and any out-of-pocket expenses you have paid since the wind damage to mitigate further losses, and we might procure estimates to determine replacement cost options.
We will take our time when assessing your wind damage. Our team will visit your property as quickly as possible, as we want to document the damage while it is still fresh. When we document the damage as soon as possible, you can get to work more quickly on cleanup and repairs.
Calculating the Monetary Cost of Your Losses
The compensation you might obtain from the insurance company will depend upon the monetary cost of your losses. After we itemize and document your wind damage, we will identify the financial cost of that damage.
When assessing your claim's value, your attorneys will account for:
Property damage repair costs
Cleanup costs
Temporary housing costs (if you must relocate due to wind damage)
Any other wind-damage-related costs
Storms and other wind events can cause catastrophic property damage. Hurricane-related damage, including wind damage, costs homeowners in Florida $54 billion annually. The Congressional Budget Office (CBO) reports that businesses in Florida face $9 billion in hurricane damage each year. Wind damage costs to your home or business may have a devastating personal financial effect, and we will calculate that cost accurately.
Bringing in the Experts
Dolman Law Group Accident Injury Lawyers, PA, relies on experts to strengthen our clients' property damage claims.
Several experts may help with your wind damage claim, including:
Disaster cleanup experts who may determine the cost of restoring your property
Property appraisers
Roofing companies, siding repair companies, and other parties who can assess the cost of repairing your property
Experts in the insurance field who may help us build your claim
If any other expert can strengthen your claim, we will hire them.
Managing Your Wind Damage Claim's Administrative Aspects
Wind damage claims require daily attention. We will take the day-to-day pulse of your claim, ensuring that the insurance company processes your claim at a reasonable pace.
We will also:
File your insurance claim
Contact you about making claim-related statements
Provide any claim-related paperwork insurance companies request
Manage all claim-related communications with insurance companies, experts, the insurance company's attorneys, and anyone else involved in your claim
We will update you as your claim status changes.
Negotiating With Insurance Companies
The insurance company will ideally offer the settlement you deserve without a fight, but this does not always happen.
During settlement negotiations, our attorneys might:
Explain our valuation of your losses
Request and review the insurance company's valuation of your losses (and their method of reaching that valuation)
Identify any flaws in the insurance company's valuation, which may explain any monetary gap between their valuation and ours
Produce our documentation of your losses (photographs, videos, written records, invoices for repairs)
Make specific arguments about subjective claim aspects (such as whether you could have prevented certain wind damage if you had acted differently)
No two negotiations are exactly the same. The insurance company, the representative, and facts of the claim vary in every wind damage case we handle. Regardless of who is on the other side, our team will fight for the full financial recovery you deserve.
Filing a Lawsuit, if Necessary
When insurance companies refuse to settle for a fair figure, we take them to court. We may do the same if the insurance company denies your claim outright.
Once we file a lawsuit, the insurance company will still have the option to settle your claim. If your insurer offers a fair settlement offer after we file your lawsuit, you can accept. If the insurance company continues to deny you fair coverage, we will seek a verdict in court.
We Respond in Force When Insurance Companies Act in Bad Faith
Insurance companies put their financial interests first. While this is understandable from the insurer's perspective, financial interests should not come before decency and honesty. An insurer is legally required to honor its policy commitments. As your representatives, Dolman Law Group Accident Injury Lawyers, PA, will combat any bad-faith tactics by insurance companies.
Having handled many property damage claims, we have seen the tactics an insurance company may use during your claim.
Bad-faith insurance tactics include:
Denying your claim without valid reason - An insurance company may claim that you failed to prepare your home for incoming wind, did not pay your premiums, or are not eligible for coverage for another reason. The insurance company may not even give a clear reason for denying your claim.
Overlooking important evidence or documentation - The insurance company may not initially acknowledge inconvenient evidence. If such evidence would require the insurance company to pay you more, it may try to ignore or discount the evidence.
Undervaluing your claim - The insurance company may seek the lowest possible valuation of your wind damage claim. Your insurer may use an appraiser that the insurer knows will provide a low estimate. The insurer may also refuse to cover specific types of wind damage to your property. If an insurance company has a plausible opportunity to decrease your settlement value, they will generally take it.
Delaying processing of your claim - There are several reasons for an insurer to delay your claim. The insurance company may hope you will repair wind damage without documenting it first, leaving little evidence of covered losses. The insurance company may hope that if it stalls, you will eventually accept a lowball settlement offer. We will recognize those offers for what they are and advise you not to take them.
Lying about the details of your policy - Insurance companies know what their policies say, perhaps better than anyone. When an insurer makes false claims about your policy, we can reasonably say they are lying. Because our attorneys will be familiar with your policy details, the insurer will not get away with any attempts to deceive you.
Delaying payment of your claim - Once we secure a fair insurance payment, the insurer may still treat you with bad faith. We will work to ensure prompt payment of your claim once we reach an agreement.
Your insurance company may be a national powerhouse. You can expect the insurer to fight your claim and use tactics that have worked for them in the past. There is just one problem for the insurer. You will have Dolman Law Group Accident Injury Lawyers, PA, on your side.
Our firm has a playbook for each bad-faith insurance tactic we face. Whether it is a lowball settlement offer, an attempt at deception, outright denial, or another bad-faith action, we'll handle it.
Know the Risks of Handling a Wind Damage Claim Without an Attorney
Remember that insurance companies have significant financial resources on their side. These companies are also savvy, and they know how to take advantage of stressed-out policyholders.
If can't effectively combat an insurance company's representatives, you may:
Not receive any compensation for your damages
Receive a settlement that does not cover all, or even most, of your property's wind damage
Have to pay out of your own pocket for some or all of your property repairs
The stakes of your claim are high, so allow our attorneys to represent you when you face deep-pocketed insurers.
We Can Review Any Non-Homeowner's Policy Covering Wind Damage
The wind that damaged your home or business may also have damaged other items not covered by your homeowner's policy. Your vehicle, for example, may have suffered moderate or severe damage related to wind.
We can review any such damage. At the very least, we can advise you on how to seek compensation for such losses. We may even be able to take on an auto claim, flood claim, or another type of insurance claim for you.
Communities Throughout Florida Are at High Risk of Wind Damage
Because our attorneys serve communities throughout Florida, we understand that wind damage is a chronic threat to your safety, well-being, and wallet.
We respond quickly to property damage claims because statistics show the devastation that storms and other wind events cause Floridians:
When a Category 2 storm strikes Florida, more than one million single-family homes face the risk of damage, per the Insurance Information Institute (III)
When a Category 4 storm strikes Florida, more than 2 million single-family homes face the risk of damage
No other state has more than 1 million homes that face the risk of damage, even when a Category 5 hurricane strikes
Florida is the state most affected by storms and the wind damage that those storms bring. Louisiana, the second-most storm-affected state, has far less than half as many homes at risk in each category.
Communities on Florida's coasts tend to be at the highest risk of severe wind damage. When serious hurricanes strike, these communities are most vulnerable. Florida's West Coast cities are particularly at risk, as the Gulf of Mexico's warm waters can accelerate a hurricane's intensity.
Though we serve communities throughout Florida, we take special note of high-risk communities such as:
Key West
Naples
Cape Coral
Fort Myers
Sarasota
Bradenton
St. Petersburg
Tampa
Miami
We know that wind events can happen anytime in any Florida community. When these events cause property damage, Dolman Law Group Accident Injury Lawyers, PA, springs into action.
Florida Wind Damage FAQs Posed by Floridians
How much compensation am I entitled to for wind damage?
Your insurance policy details, coverage limits, wind-related damage, and other claim-specific factors will determine how much compensation you deserve.
Can I get insurance compensation for other types of damage resulting from a storm?
Our team can review the damage to property not covered by your homeowner's or commercial property policies. You may get compensation through another policy type, such as auto or flood insurance.
How long will the claims process take?
The duration of a wind damage claim varies in each case. Our team may provide a more precise timeframe for your claim once we speak with you about the details of your case and talk with your insurance company.
How will the insurance company pay my claim?
If we take your case, the insurance company will send a check to our office. We will deduct our costs and fees and write a check to you for the rest.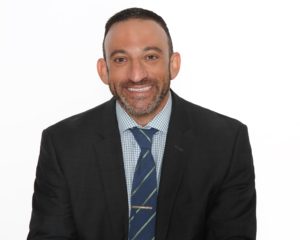 Do I have to hire a lawyer for my wind damage claim in Florida?
It is your choice whether to hire an attorney. If you handle your claim without a lawyer, you may face a high risk of mistreatment and underpayment by the insurance company.
Call Dolman Law Group for a Free Consultation About Your Florida Wind Damage Claim
Let a Florida wind damage property claim lawyer from our firm handle the insurance companies. You should focus on repairing your property and returning to normalcy. We're here to get you the money you need to make that happen. Call or contact us at the Dolman Law Group Accident Injury Lawyers, PA, today at (727) 451-6900 for a free consultation about your wind damage claim.