A sinkhole can ruin your home and upend your life in seconds. Your home could suffer severe damage that causes an array of long-term problems. First and foremost, is the damage fixable? If so, where will you live while repairs are underway? If not, what do you do next? And how will you pay for your repairs and cover your other expenses?
These are indeed pressing questions after your home suffers sinkhole damage, and the Dolman Law Group Accident Injury Lawyers, PA has the answer you need.
Our Florida sinkhole damage attorneys know all too well how catastrophic these disasters can be. Many insurance companies play hardball when homeowners file sinkhole damage claims, leaving families in dire straits after a devastating loss.
Our Florida property damage lawyers have over 130 years of combined experience taking on big insurance companies and are ready to do so on your behalf. When you meet with us, we will explain your legal options and help you find the best way forward. Contact one of our 17 Florida offices for a free consultation.
Why Choose Dolman Law Group for Your Sinkhole Damage Claim?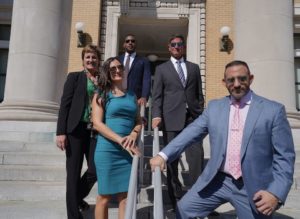 Some homeowners are reluctant to hire a lawyer after a sinkhole damages their property. They may not think they need an attorney, or they may worry about the cost of retaining legal help.
No matter your reservations, though, here are a few reasons you should strongly consider hiring a sinkhole damage lawyer:
They make your life easier: Unfortunately, there is no such thing as a painless insurance claim. Sinkhole damage claims involve a lot of paperwork, require you to meet with insurance adjusters and other experts, and often entail rounds of settlement negotiations. That is a lot to take on while dealing with the practical concerns of sinkhole damage. Hiring a lawyer to handle your property damage claim means you can focus on other matters and let someone else deal with the legal hassle.
They speed up your claim: After your home suffers sinkhole damage, you want to get the damage repaired and return to your everyday life as quickly as possible. By contrast, your insurance provider's priority is to keep its costs low and its profits high. A prolonged fight with the insurance company will make an already bad situation even more miserable. Instead, by working with an experienced lawyer, you will have a skilled advocate who knows how to fight for your rights, hold the insurance company to account, and expedite the claims process.
They maximize your compensation: Fixing a sinkhole can be incredibly expensive. If you pay for insurance, you should not have to cover these costs yourself. A sinkhole damage attorney can enforce your rights if the insurance company plays hardball, maximizing your compensation and keeping your financial burden to a minimum.
Now that you know why you should hire an attorney to help with your sinkhole claim, you may wonder why you should choose Dolman Law Group to handle your case.
Some reasons so many Floridians have turned to us for assistance include the following:
Our affordable services: We know that money is tight in the wake of a sudden tragedy. However, we also believe everyone deserves high-quality legal representation. That's why we offer free consultations to prospective clients and will cover all the advance expenses in your case. You do not owe us any fees until you collect compensation from the insurance company.
Our resources: We have the financial resources and legal experience to handle even the most complex sinkhole cases. Insurance companies sometimes bully policyholders with their large legal teams, but we are not afraid to stand up to an insurer. No matter how challenging your case is, we will uphold your rights and provide you with the help you need during this difficult time.
Our reputation: We are a nationwide law firm with a reputation for aggressive client advocacy. Insurance companies know who we are and that we are not afraid to take a case to trial. When you hire us, you put a dedicated advocate in your corner who will protect your rights and demand the compensation you need.
Our connections: While sinkhole damage claims in Florida can be incredibly complicated, we have an extensive network of professionals in different fields we can call on to help us handle your case. We work with experienced experts in many fields to get our clients the full amount of compensation they need.
Our commitment to our clients: Some law firms treat their clients like numbers on a spreadsheet, but that is not how we do things at Dolman Law Group. We believe in providing personalized attention to every client and helping them with their unique needs. Your attorney will work with you directly, keep you in the loop throughout your case, answer your questions, and consult with you before making any major decisions.
Compensation for a Florida Sinkhole Damage Claim
It is difficult to say how much compensation you could receive for a sinkhole damage claim until an attorney can review your case.
Some of the factors that can impact the value of your claim include:
The extent of the sinkhole damage and how much it will cost to repair
The limits of your insurance policy
If you have filed a property damage claim previously
Where you live
Whether you are current on your premiums
Depending on the answers to these questions, an insurance claim could pay for:
The cost to repair your home: Sinkholes can damage a home's foundations, rendering it uninhabitable. A sinkhole could also damage your home's floors, windows, and doors, as well as any attached structures like garages or patios. Our sinkhole damage lawyers can help you recover compensation for any repairs you need to make your home livable again.
The cost to repair other structures on the property: Depending on how big and deep a sinkhole is, the damage may extend to structures beyond your home, such as fences, storage sheds, and unattached garages. Remember that the coverage for these losses may be less than for your actual home. A Florida sinkhole damage attorney can pursue compensation for additional repairs beyond those necessary to fix your home.
Damaged personal property: Your policy may cover damage to any of your personal belongings damaged by the sinkhole. If the insurance company fights your claim for damaged personal property, our sinkhole damage lawyers can fight back for additional compensation.
Relocation costs and other living expenses: Severe damage to your home might make it unsafe to live in. If this happens, you will need to stay somewhere until you can repair the damage. Our attorneys can review your policy to determine if it covers relocation expenses and insist that you receive any such compensation your provider owes you.
Medical treatment for personal injuries: Sudden sinkhole collapses can cause severe injuries, especially if someone is inside a home when it collapses. We can review your policy to see if it offers medical payments coverage to offset some of these costs.
To maximize your compensation in a sinkhole damage claim, you must speak with an attorney as soon as possible. You have a limited window in which to pursue a claim, often as little as a few months, and you do not want to risk losing compensation that is rightfully yours.
Sinkhole Damage in Florida
Florida's karst geology makes sinkholes a serious concern throughout the state, according to the Department of Environmental Protection. Two of the most common types of rock found in the ground here are limestone and dolomite, both of which can quickly dissolve when exposed to rain. When enough of this rock dissolves, there is nothing to support the overlying sediment. This sediment will eventually collapse into a subsurface cavern, causing a sinkhole.
Not only are sinkholes more likely in Florida than in most other states, but parts of the state are more prone to sinkholes than others. In the central and western parts of the state, the counties of Pasco, Hernando, and Hillsborough form an area known as Sinkhole Alley. This region is widely known for having many sinkholes, including a sinkhole in New Port Richey that started at 20 feet wide and 35 feet deep before growing to 37 feet wide and 70 feet deep within just a few days.
While sinkholes form naturally in Florida, other factors related to human activity can make a collapse more likely.
These factors include:
Draining water for drinking or irrigation: As communities and business remove water from the ground, layers of clay or organic material above the aquifer may compress. When these layers compress and fill with water, they may collapse into a depression.
Construction work: Building a home or other structure in Florida requires workers to dig deep before they can lay the building's foundation. If the soil removed during excavation is not correctly replaced and compacted, the ground is less stable, and sinkholes are more likely to form.
Broken or collapsed sewer and drainage pipes: When sewer or drainage pipes break or collapse, their contents may leak into the ground around the pipes. Without prompt repairs, the land around the broken pipes may become less stable as it becomes saturated with water or sewage waste. Sudden dumping of water or sewage into the ground can also increase erosion and cause a sinkhole.
Broken septic tanks: Sanitation companies usually bury septic takes underground in Florida for hygiene and safety reasons. But if the tank breaks or leaks, waste can spill into the nearby ground, making it unstable and potentially causing a sinkhole. This necessitates cleaning up waste materials in addition to filling the sinkhole and repairing any damage to the home.
Buried trash, logs, and other debris: Depending on where you live in Florida, there could be buried waste, logs, or other debris in the ground around your home. If this debris shifts, it could destabilize the soil above it, causing a sinkhole.
The Florida Department of Environment Protection notes that these factors sometimes cause depressions or other incidents that are not true sinkholes. The term for incidents that seem like sinkholes but do not meet the strict geological definition is subsidence events. If a subsidence event rather than a sinkhole damages your home, your insurance company might try to deny your claim. A sinkhole damage attorney can push back against this characterization and demand the insurer cover the damage.
Sinkholes in Florida frequently damage:
Houses, apartments, condos, townhomes, and other residential structures
Agricultural land and the buildings on it
Businesses and rental properties
Cars and other vehicles
Possessions inside the damaged structures
Freestanding structures like sheds and unattached garages
Common Injuries From Sinkholes in Florida
Sinkholes can damage people as well as property. In one notable case, a man died after a sinkhole opened under the bedroom of his home in Tampa.
Some common injuries caused by sinkholes in Florida include:
Back and spinal cord injuries
Internal bleeding and other injuries
Broken bones
Crushed or severed limbs
Soft-tissue injuries
Disfigurement
Some homeowners' and commercial property insurance policies provide medical payments coverage for policyholders and others injured on the covered property. Others do not. A lawyer can review your policy with you and determine what losses your insurance covers.
Getting an Insurance Company to Cover Your Sinkhole Damage Claim
Policyholders often struggle to get their insurance provider to approve a sinkhole damage claim and make a fair settlement offer.
Some of the reasons insurance companies give for denying claims include:
The policyholder missed the filing deadline: Most homeowners insurance policies require you to file a claim within a particular time after the covered event occurs. Sinkhole damage claims are no different in this regard. Promptly filing your claim is the single most crucial step in a sinkhole damage case. Otherwise, the insurance company could deny your claim by default.
The insurance company dropped the claimant due to missed payments: If you fall behind on your insurance premiums, your insurance company may drop your coverage. Dropped coverage could leave you having to pay for the cost of repairs out of your own pocket.
The insurance policy does not include sinkhole coverage: If your homeowners' insurance policy does not include sinkhole coverage, the insurance company likely will not cover sinkhole-related damage. If this happens, you should still have a property damage attorney review the language of your policy.
A sinkhole did not cause the damage: Sometimes, what looks like a sinkhole is not, in fact, a sinkhole. The term for these geological incidents is subsidence events. If a sinkhole did not damage your home, your insurance policy does not cover the damage. However, you should hire your own experts to review both the incident and your coverage, as the insurance company may claim a sinkhole was a subsidence event to avoid paying your claim.
The claimant suffered no structural damage: The insurance company may argue your home sustained no structural damage from a sinkhole. Unless you hire an outside expert to verify or disprove the insurance company's assertion, you should never accept this excuse from your insurer if they deny your claim.
There is insufficient evidence to support the claim: Without photographs, expert testimony, and other evidence to support your sinkhole claim, the insurance company may say that you lack proof that any damage occurred. Our lawyers can help you gather the evidence you need to substantiate your sinkhole claim.
The sinkhole damaged an undisclosed improvement or addition to the property: If you made a significant improvement or addition to your property without telling your insurance company, they might have cause to deny your claim. Alternatively, they may cover part of the damage but not any damage to the undisclosed addition.
The claimant lied about or exaggerated the extent of the damage: Estimating the damage from a sinkhole requires you to walk a fine line. You do not want to undervalue your losses, as you may end up paying for more damage out of pocket than you have to. On the other hand, overstating your losses may cause the insurance company to deny your claim, leaving you with the entire cost of repairs. A sinkhole damage lawyer can help you document all your losses accurately without overstating the extent of the damage.
You can take certain steps during the claims process to minimize the chances of a denial or lowball offer from your insurance company.
These steps include:
Filing your claim on time: One key reason to hire a lawyer for a sinkhole damage claim is to avoid unnecessary delays. You may only have a few days or weeks from a sinkhole collapse to file a claim. Acting quickly ensures you do not give your insurance company an easy excuse to deny your claim.
Being as thorough as possible when filing your claim: You want to avoid having to appeal your sinkhole claim if at all possible. Going through the appeals process can take weeks or months, delaying the start of repairs and your ability to return home. Including as much evidence as possible with your claim helps you make a more persuasive case to your insurance company, reducing your chances of a denial.
Not speculating on what caused the damage: Leave it to the experts to determine how the damage happened. Speculating on what caused the damage to your property may cause you to say the wrong thing, leading to a denied claim. Let your lawyer argue with the insurance companies while you focus on other matters.
Being courteous and honest toward the insurance adjuster: The insurance adjuster's opinion could make or break your sinkhole damage claim, so you do not want to antagonize them. You can disagree with the insurance adjuster, but keep your actions and words civil. Similarly, do not overstate the damage to your property, or they could accuse you of insurance fraud.
Being patient during the claims process: As frustrating as dealing with insurance companies can be, you need to keep your cool. Getting upset will not help anything and could backfire on you, and giving up in frustration could mean you lose out on the compensation you need. No matter how upset you are, stay calm and let the process play out with the help of an attorney.
Hiring a sinkhole damage attorney: A sinkhole damage lawyer's job is to stick up for you when an insurance company pushes you around. A lawyer can review your policy and demand that the insurance company meet its obligations. An attorney can also review your documents before you submit them and ensure you include all your covered losses in your claim.
What to Do When Your Home Suffers Sinkhole Damage in Florida
The steps you take after a sinkhole damages your home can significantly affect how much compensation you receive and how long your case takes.
Here are the general steps you will take when filing a sinkhole damage claim:
Document the damage: While you should file your claim as soon as possible, you do not want to be sloppy. Take the time to look over all the damage from the sinkhole thoroughly. Take lots of pictures and save them in a secure place. It is also a good idea to ask a repair professional for a written estimate. Lastly, you can hire a loss assessor to review the damage to your property before you submit your claim. A loss assessor is similar to an insurance adjuster, except they work for you rather than the insurance company. Their opinion can be helpful if the insurance adjuster's estimate seems low.
Review your insurance policy: Go over the terms of your policy with an attorney so you know exactly what it covers. This step is essential for two reasons. First, knowing what the policy covers can save you some time when documenting your losses and submitting a claim. Second, understanding your policy gives you more evidence if the insurance company returns with an unfair offer.
Submit your claim: Once you have reviewed your policy and gathered all the evidence you can, submit your claim as quickly as possible. Include all the evidence you have collected as part of your claim, as you want to build the most robust case possible. It is also a good idea to have an attorney review your claim for any errors before you submit your paperwork.
Meet with the insurance adjuster: After receiving your claim, the insurance company will dispatch an adjuster to meet with you and assess the sinkhole damage. Be polite and honest with the adjuster, but remember that they are looking for reasons to deny your claim or reduce your settlement. Having a lawyer present when you meet with the insurance adjuster can further protect your rights.
Wait to hear from the insurance company: After you have met with the insurance adjuster, they will file their report with their employer, and the insurer will make you an initial offer. There is a good chance this offer is not for the full amount the insurance company is willing to pay. Rather, it is gauging your reaction and hoping you settle for less than it owes you. Do not be afraid to reject the initial offer if it is unreasonable.
Begin settlement negotiations: Assuming the insurance company's first offer is unacceptable, it is time to start negotiating for a better deal. You and your lawyer can submit additional evidence to support your claim and improve your bargaining position. Remember to be patient during negotiations to avoid making mistakes or accepting an unsatisfactory offer.
Accept the insurance company's new offer or prepare for court: Once settlement negotiations have begun, your case will end in one of two ways. Ideally, the insurance company will make you a better offer. If so, you will sign the agreement, the insurance company will cut you a check, and you can commence repairs. Should negotiations break down, though, you may need to take the insurance company to court to enforce your rights. If you have not already hired a lawyer by this point, you should strongly consider hiring one before your court case begins, as civil trials are risky and unpredictable. The stakes are simply too high to leave to chance.
Common Sinkhole Damage Claim Questions
Is Sinkhole Coverage Required in Florida?
Under the Florida Statutes, homeowners insurance companies operating in Florida must offer sinkhole coverage with their policies. However, insurance companies can charge extra for sinkhole coverage and may require a sinkhole inspection before issuing the policy. Furthermore, homeowners are not required to have sinkhole coverage as part of their homeowners' insurance policy. We strongly recommend you purchase sinkhole coverage if you live in Florida, as the cost of repairs can easily exceed what you pay in extra premiums.
How Long Does It Take to Settle a Sinkhole Damage Claim?
Unfortunately, there is no definite timeline for how long a sinkhole damage claim may take. Depending on how severe the damage is, the terms of your insurance policy, whether you hire a lawyer, and other factors, it could take months or longer before your case ends. Working with an experienced attorney is your most reliable option for shortening the duration of your case.
How Much Does It Cost to Fix a Sinkhole?
The cost to repair a sinkhole depends on the size and depth of the hole. Similarly, it costs more to fix the sinkhole if it causes significant property damage. Including sinkhole coverage in your homeowners' insurance policy can help you avoid paying for costly repairs yourself.
What if the Sinkhole Injured Me?
If you were in the covered property at the time the sinkhole damaged it, you could have suffered injuries as a result. Many homeowners' insurance policies include medical payments coverage in their terms. Also known as MedPay, it provides benefits to offset the cost of any medical treatment you or others suffered due to a covered event on the property. However, every policy is different, and we cannot tell whether yours provides medical payments coverage without reviewing yours in depth.
Will the Insurance Company Cover My Relocation Costs?
If you cannot stay in your home due to sinkhole damage, there is a good chance the insurance company will cover the cost for you to relocate. Every insurance policy is different, though, and a lawyer can review yours with you to see what expenses it covers.
How Much Does It Cost to Hire a Sinkhole Damage Lawyer?
The sinkhole damage attorneys at the Dolman Law Group work on a contingency basis. If we take your case, you do not owe us any upfront fees. We will cover all the advance costs of your case until you collect compensation from the insurance company. You then pay us a percentage of whatever compensation you receive, which we will have spelled out at the start of your case. This approach allows us to provide high-quality legal services to anyone who needs them.
Contact a Florida Sinkhole Damage Attorney Now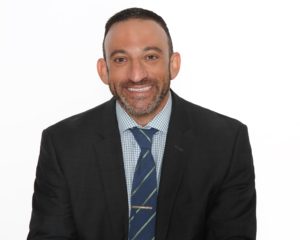 You pay your insurance premiums so that your provider will be there when a sinkhole damages your property. Don't accept less than the company owes you after a covered event. The Dolman Law Group Accident Injury Lawyers, PA is ready to defend your rights and pursue the full amount you need for the damage you have suffered. Contact us today at (727) 451-6900 to speak with a sinkhole damage attorney in Florida.
We don't charge anything for initial consultations, and accept cases on a contingency basis. In other words, it won't cost you anything to learn more about your options or engage our services.