San Antonio's warm, sunny weather makes going out with friends enjoyable year-round, whether you're going to a San Antonio Spurs game, visiting Sea World, or checking out The Alamo. Unfortunately, this means that drunk driving is a year-round problem in San Antonio, and some incidents of drunk driving lead to accidents that result in serious injuries.
There is no doubt that drunk driving is dangerous and kills, yet many drivers continue to take chances behind the wheel. The poor choice to drink and drive can result in serious injuries or death for other drivers. If you suffered serious injuries or lost a loved one due to a drunk driver in San Antonio, you do not have to fight for justice alone. The San Antonio drunk driving accident lawyers at Dolman Law Group stand ready to help you. Contact us today for a free case evaluation.
Personalized Customer Service for Accident Victims
Drunk driving accidents are traumatic, but reaching out for legal help should not frighten you. Our San Antonio drunk driving accident lawyers are here to help accident victims who suffered harm due to another party's negligence. We do not believe you should have to struggle financially or be left with pain and suffering without compensation. The intoxicated driver should be held legally responsible.
At Dolman Law Group, we understand the enormous stress that accident victims feel during such a challenging time. Our goal is to make you feel comfortable by providing quality customer service and legal representation. We do not want to add any additional anxiety or worry to your life. Instead, we want to take the burden of your legal case off your shoulders and manage the process for you.
We make communication easy by keeping you informed, returning calls, and answering questions. Our team knows that most accident victims do not understand their rights and feel overwhelmed about what to do next. We are here to ensure your rights are protected and you have the answers to any questions or concerns that come up as soon as possible.
For our team, clients are more than just accident victims—they are also individuals going through a troubling time, and we want to help. We aggressively fight for justice and compensation in drunk driving cases and all other civil law areas. We want to hold the negligent parties liable and ensure victims receive the money they need and deserve based on their unique cases.
The personal injuries you experienced deserve caring customer service from a helpful and professional law firm. Let us provide the comfort you need as you heal from your injuries.
Get Help Today from Dolman Law Group
To help you with your civil case, we must review evidence connected with your auto accident as soon as possible. We understand that a whirlwind of activity starts immediately following your accident. You may face surgery or other important medical procedures, hospitalization, rehabilitation, therapy, and other care.
You completed the first step in your post-accident journey by seeking medical attention. The next step is to contact us for a free case evaluation. We want to review your case so that we can file your lawsuit within the statute of limitations. While we cannot file your claim until you reach maximum medical recovery or we understand your prognosis, we can get started on building your case as soon as your injuries are stable and you connect with our team.
Personal Injury Cases Are Time-Sensitive
If we do not file your case on time, you lose your right to sue for compensation forever. The statute of limitations is that important to your case. The time for filing a lawsuit begins the moment you suffer your injuries—this means we only have a limited time to investigate the crash, gather evidence, and decide if a lawsuit may be necessary.
Time is a blur when you are in the hospital or at a trauma center. Our lawyers can ensure that your case reaches the court before the statute of limitations expires. Our team will complete the paperwork and begin negotiations with insurance companies as soon as we have all the information we need to seek fair compensation.
There is no immediate solution to your financial situation, and your case may or may not result in compensation. Still, do not accept less compensation than your case is worth simply because you want to move on with your life. The decisions you make now can result in long-term consequences for your future, particularly if your condition worsens and you end up needing additional compensation down the road.
Our free case evaluation and "no recovery, no fee" promise leave you with nothing to lose. If a San Antonio driver is responsible for your injuries or loss, contact us today. We will work with you and for you to secure the best possible outcome in your civil case.
Drunk Driving Statistics
According to Mothers Against Drunk Driving (MADD) data, a drunk driver causes a crash resulting in serious injuries every 2 minutes. Every 51 minutes, someone dies in a crash involving a drunk driver. This is a significant number of entirely preventable injuries and deaths. There is no excuse for drunk driving, especially with options such as cabs and ridesharing services like Uber and Lyft in San Antonio.
The National Highway Traffic Safety Administration (NHTSA) reports that, while the legal blood alcohol concentration (BAC) level is 0.08 percent, impairment begins much earlier. For example, drivers with 0.02 percent of alcohol can experience:
Declining vision

Declining ability to perform two tasks at one time
Why people choose to drink and drive continues to baffle researchers. Some studies find that alcohol gives drivers a false sense of confidence. They may feel invincible and believe that a tragic accident will not happen to them. However, the statistics show otherwise. DUI crashes can and do occur every day.
If you recently experienced injuries and other damages in a drunk driving accident, we can help you. At Dolman Law Group, we represent clients who suffered harm or loss due to a drunk driver.
Pursuing justice for your injuries alone is an exhausting and overwhelming process. A member of our team can help you with your civil action—something that has no bearing on any criminal charges the driver faces. It is the best way to recover compensation for your expenses, losses, intangible damages, and future costs. In fact, it is the only way for victims to get justice and avoid any additional financial stress related to their accident.
Severe Injuries Can Damage Your Quality of Life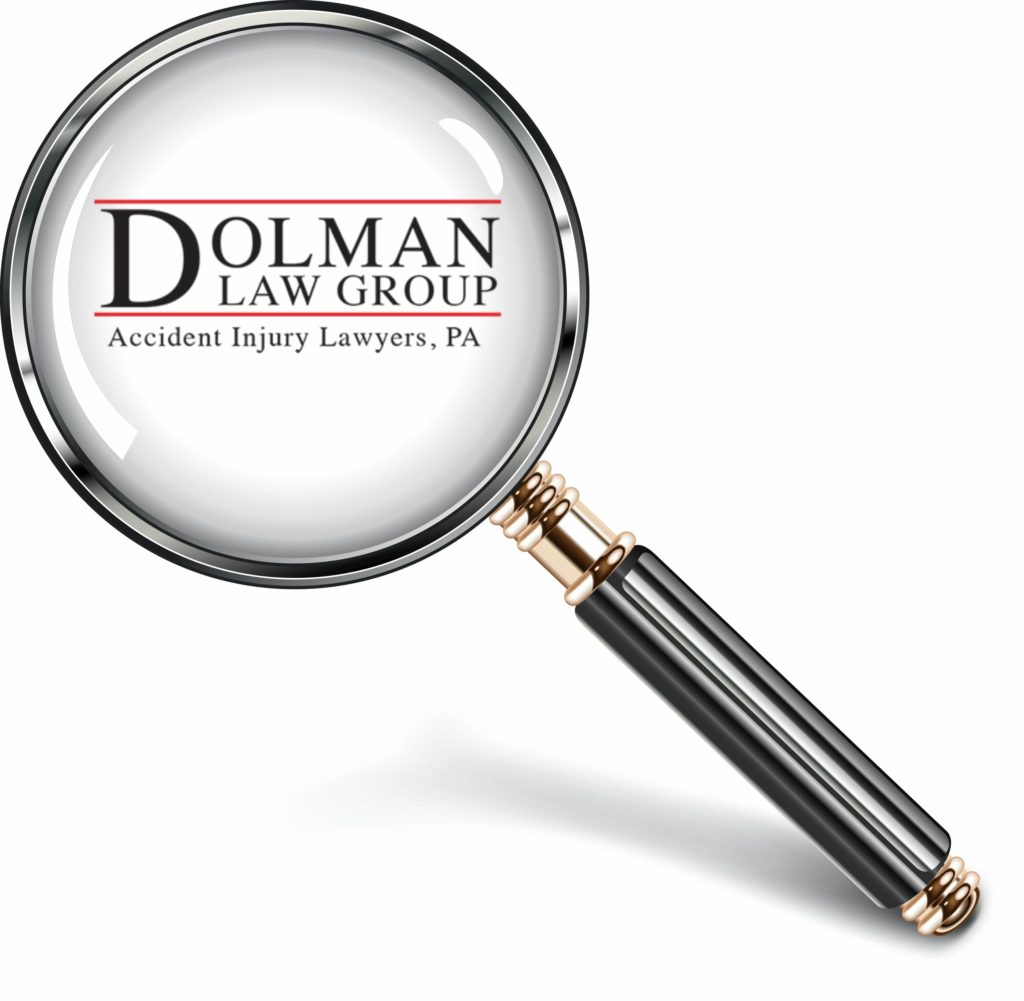 The blunt force trauma of a drunk driving accident can result in severe and life-changing injuries. How these injuries affect the victim's everyday life depends on their nature and severity. These are just a few ways the impact of a crash can create a need for extensive and expensive medical care:
Spinal cord injury:

This type of catastrophic injury can result in paralysis, making simple tasks difficult. Certain home modifications, adaptive equipment, and future care costs can result in ongoing costs throughout your lifetime.

Traumatic brain injury:

A bump, blow, jolt, or penetrating head injury can disrupt normal brain function. The impact can affect your memory, behavior, and mobility. When a loved one suffers such a tragic injury, he or she may forever change due to the injury. For some people, this leads to a loss of independence, the need for nursing care, or additional support for everyday activities at home.

Multiple broken bones:

A drunk driving accident can leave you with multiple broken bones and reduced mobility. The type of break can influence the length of your recovery and make returning to work impossible. Some people may even lose a limb because of a crush injury or severe break.

Internal injuries:

What happens inside the body is not always evident outside it. Internal injuries, like bleeding or organ damage, require detection by a trained medical professional. They may require emergency surgery to address injured major organs or address significant bleeds.
A severe injury can impact you not only physically but also financially and emotionally. The news that you or a loved one may never fully recover can leave you feeling depressed and angry. Knowing that this tragedy was preventable—had the responsible party called a ride-share rather than drive—is frustrating.
Get help with pursuing justice for your drunk driving injuries and protect your right to fair compensation. Serious injuries generally require ongoing medical care that is costly and time-consuming. Life as you knew it changed forever, and that is unfair.
At Dolman Law Group, we will deal with assertive insurance adjusters, so you do not have to. Your serious injuries require your full focus and attention. Place your case in our capable hands and remove the burden of legal details from your shoulders.
We want you to rest while we work on your behalf. Let us handle the insurance companies and prepare for trial. Serious injuries require strength and focus. Do not get derailed by legal thoughts, but rather engage with your medical team for your recovery.
Liability for Your Drunk Driving Accident Injuries
The drunk driver responsible for your injuries should pay for your damages. Negligence and liability are at the core of San Antonio drunk driving accident cases. By proving the driver acted negligently, we can often hold them legally liable for the injuries our clients suffered. This is even true regardless of whether we can prove they were driving while impaired.
An experienced car accident lawyer from Dolman Law Group can fight for compensation regarding such damages as:
Medical expenses relating to immediate, current, and ongoing care

Loss of income due to a long recovery, and potential earnings if you can't return to work

Vehicle repairs and other property damages

Related expenses, with receipts, bills, or other documentation

Pain and suffering from your drunk driving accident, including mental anguish
Each San Antonio drunk driving accident claim and lawsuit is different, and the outcome of your case depends on various factors. Protect the details of your case by contacting us for a free case evaluation. Once you hire our team, negotiations for a settlement can begin.
The driver responsible for your accident may try to contact you. They may fear losing a job or other possible outcomes relating to such behavior—drunk driving is a serious accusation for many whose jobs require them to have a valid driver's license free of major violations. However, avoid speaking with the driver and refer the conversation to your attorney.
Moreover, do not post pictures or information regarding the accident on social media. Use caution when discussing your case with friends and family members. An insurance company will stop at nothing to keep from paying you full compensation for your injuries. Anything that the company can use against you, it will. It may even attempt to blame you for the accident. If we are representing you, we can protect your rights by handling all communication with the insurance adjuster and others.
Insurance Company Caution
It is important that you use caution when an aggressive insurance adjuster contacts you. The adjuster's friendly demeanor and eagerness to help you may mask the true intent of paying you as little as possible. The insurance industry is big business, and protecting profits is key to its success. Do not let an offer containing multiple zeros lure you into accepting it.
Once you sign a settlement agreement, you close your claim. This may not seem like an important detail; however, it is vitally important should your medical condition worsen. The agreement you sign bars you from pursuing an additional claim or a lawsuit if you need more funds for medical care.
This little-known detail can devastate you if complications arise from your injuries. Medical treatment costs continue to climb, and you may not have the funds you need to seek medical help. A delay in treatment can cause further complications as you consider how to secure the funds you need.
Protect your best interests by reaching out to a San Antonio drunk driving accident lawyer today. Your injuries were most likely preventable had the driver not driven drunk. Let a member of our team get to work building a case for fair compensation.
Drunk Driving Kills
Sadly, drunk driving results in fatalities year after year and in every corner of the state. More than 800 Texans died in alcohol-related crashes within a 12-month period. If you lost a close loved one due to a drunk driver, a wrongful death claim and lawsuit may serve as the best way to get justice on their behalf.
A drunk driver who kills will most likely face criminal charges beyond a drunk driving conviction. You may proceed with a civil case, regardless of the outcome of any criminal case. While compensation can never replace your loved one, it may help ease your financial stress.
The loss of your loved one does not mean a stop to daily household expenses or costs associated with the death. Funeral costs alone can average $8,000, an expense for which most people find themselves unprepared. Planning a funeral is difficult enough without stressing over how to pay for it.
The loss of a spouse relates to more than just lost wages. The companionship you shared was invaluable to you. In a wrongful death case, this form of loss is non-economic damage. Our team understands how to seek compensation for this and other types of non-economic damages.
Other damages that we may include in a wrongful death claim and lawsuit include:
Final medical bills for your loved one

Loss of income

Loss of future earnings

Loss of inheritance (for surviving children)
At Dolman Law Group, our compassionate team stands by you. We want to help you hold the drunk driver responsible for your loss accountable for their negligence. Take the first step toward possible justice by contacting us now.
Drunk Drivers Are Everywhere and of All Ages
There is no way to know if the driver next to you is drunk—until it is too late. The frequency of drunk driving crashes, as shown by statistics shared by MADD, makes the chance of encountering a drunk driver very real for all drivers.
Teen drinking and driving is a problem, as teens often give in to peer pressure. These statistics demonstrate how dangerous teen drinking and driving is throughout the nation:
17 percent of high school students reported riding with a driver who had consumed alcohol at least once within the past month.

The crash risk for teens who drink and drive is reportedly higher due to their age, lack of driving experience, and amount of alcohol consumption.
If you suffered serious injuries or a tragic loss due to a San Antonio drunk driver—teen or adult—get the help you need to fight for compensation. By pursuing legal action, you may prevent the driver from ever taking such a chance again. In addition, you can recover the money you need to pay for your care and cover other expenses and losses.

San Antonio Drunk Driving Accident FAQs: How to Move Forward With Legal Action
A drunk driving accident changes your life in an instant. Serious injuries can place you in a financial bind as your ability to work stops. It is impossible to completely avoid drunk drivers, no matter how safely you drive.
If you encountered a drunk driver on your way to a San Antonio store, your job, or on some other outing, get help from Dolman Law Group today. We can represent you in a San Antonio drunk driving accident or wrongful death claim or lawsuit. Contact us today for a free case evaluation.
If a DUI Charge Is Dropped, Can I Still Sue in San Antonio?
Yes. Criminal court is separate from civil court. Regardless of the outcome of the criminal charges that stem from your drunk driving accident, the liable party can still face a civil suit.
Criminal cases involve punishment, whereas civil cases focus on helping victims. Fighting for compensation is your right, and its where a member of our team can help you. The same types of evidence used in a criminal case may help your civil claim and lawsuit.
Examples of important evidence include:
Police reports

Accident scene photographs

Video of the accident scene

Eyewitness statements and contact information

Information regarding the driver's blood alcohol concentration (BAC) level

Medical reports regarding your serious injuries and treatment

Information from your employer regarding time missed and wages lost
If you do not have this information, our team can investigate to find it. We will work hard to identify the liable party and to build a case that proves negligence. It is our goal to achieve the best results possible for you.
What Are Common Drunk Driving Accident Injuries?
A drunk driving accident can result in serious injuries that forever change your life. The sudden and violent impact of a crash can leave you with:
A complete or incomplete spinal cord injury:

An injured spinal cord can cause you to experience full or partial paralysis

Traumatic brain injury:

Impacts normal brain function and can cause a loved one to require life-long care

Bone injuries:

Multiple broken bones and the types of breaks can require additional surgeries and physical therapy

Internal injuries:

Injuries that exhibit no signs or symptoms are dangerous and deadly if left untreated
A catastrophic injury, like that of a spinal cord or traumatic brain injury, can result in medical costs that continue throughout your lifetime. If a loved one experiences a severe brain injury, he or she may require more care than you can provide. The decision to place a loved one in a skilled nursing facility is not easy, and finding the right one for your loved one is imperative.
A skilled nursing facility can provide 24/7 care, but at a significant cost. An average monthly cost of $8,000 makes such a facility a non-option for most families. A lawyer from our team can fight for compensation to cover this type of expense.
When severe injuries result due to the negligence of another person, take action. You should not pay for your damages from your own funds. It is our goal to win compensation that covers your current and future needs.
My Injuries Prevent Me from Working. What About My Lost Income?
You may fight for compensation to cover income that you've lost due to your recovery. Proof of income and information from your employer can help us help you. If your injuries prevent you from working, we will fight for not only your lost wages but any future earnings as well.
Losing your career can affect you in emotional and psychological ways. You may feel depressed and miss your coworkers. The impact of an accident preventing you from working sometimes goes far beyond financial.
As part of our pursuit for compensation, we emphasize the negative impact the drunk driver made on your quality of life. Your job or career was a large part of your life. Losing either one is devastating, and the financial burden is stressful.
Life as you knew it came to a sudden and painful stop. Your bills, however, continue to arrive every day, along with new medical ones. This is unfair. If your drive across town to the grocery store or your child's school turned tragic due to a drunk driver, contact us. The legal team at Dolman Law Group can help you through this stressful time by carrying the burden of your legal case.
You have bills that need paying and damages that extend far beyond your inability to work. We can represent you by preparing a strong case that represents how a drunk driver impacted your career, your relationships, and other aspects of your life.
If I Accept a Settlement Today, Can I Sue If My Condition Worsens?
No. Accident victims who accept a settlement may not pursue additional compensation if their condition worsens. This crucial point is why it is imperative that you not speak with an insurance adjuster alone.
An insurance adjuster wants to protect their profits by offering as little compensation as possible. Their initial offer is typically nowhere close to the true value of your case. A drunk driving accident lawyer from our team can hold the insurance company accountable for a fair settlement. If necessary, we are unafraid of going to trial. We will not stop until we secure a positive outcome for you.
Severe injuries may require frequent re-hospitalizations and result in complications that are hard to predict. Preparing for such possibilities is easier with a lawyer by your side throughout the negotiation process.
Why Must I Take Quick Action to Contact a San Antonio Drunk Driving Lawyer?
Quick action is important for filing your civil lawsuit on time. The Texas statute of limitations for lawsuits is two years. This is a short amount of time when you are pursuing a claim and lawsuit.
Our team needs time to prepare your case for the negotiation—and, if necessary—the trial process. We understand that your life is upside down due to the accident and your injuries; however, this time can pass quickly as you adjust to major changes.
Expenses grow as you receive treatment for your injuries. In addition to your medical bills, daily household bills add to your stress. If you feel overwhelmed by your financial stress, do not miss your chance to pursue compensation.
There is no quick resolution to your situation; however, with a drunk driving accident lawyer by your side, you can fight for compensation to cover the full cost of your injuries. We will not cut corners to speed up the process. Patience is key when it comes to pursuing a civil case.
Court deadlines are non-negotiable. You must file your lawsuit within the statute of limitations, or you will miss your opportunity to pursue financial compensation. Our team can ensure that does not happen. Get help with your San Antonio drunk driving accident case by contacting us today.
How Much does a San Antonio Drunk Driving Accident Lawyer Cost?
The expenses you face and the inability to work may cause you to question whether you can afford an attorney. When it comes to pursuing compensation, you cannot afford to not retain legal representation. At Dolman Law Group, we offer a no recovery, no fee promise. We collect our fee if and when we recover compensation for your damages.
This promise to you demonstrates our commitment to securing the best outcome for your case. We will aggressively fight for fair compensation from insurance companies, yet treat you with the utmost respect.
We are familiar with the tactics insurance companies use to avoid paying accident victims fair compensation. Most insurance companies do not want to encounter our team in a courtroom. This moves them to typically settle civil cases with us out of court.
Financial stress following a drunk driving accident is understandable. Relax knowing that you do not pay our legal team unless and until we recover compensation for you. You have nothing to lose by reaching out for a free case evaluation today. A member of our team can evaluate your case to determine the next step for moving forward.
My Loved One Died in a San Antonio Drunk Driving Accident. Can I Sue for Wrongful Death?
If your loved one suffered fatal injuries in a drunk driving accident, you may qualify for a wrongful death claim and lawsuit. As in San Antonio drunk driving accident cases where a victim survives, negligence is a key component of wrongful death action.
Drunk driving is deadly, and for those who lose a loved one, no amount of money can make it right. Unexpected deaths do come with unexpected expenses—like that of funeral and burial costs.
A San Antonio wrongful death attorney will determine if your relationship with the decedent qualifies you for compensation. The details of your loved one's accident and death are important for building your case.
Wrongful death cases follow the same statute of limitations as personal injury cases: two years. Twenty-four months pass quickly as you mourn a loved one. Let Dolman Law Group get to work on your behalf now. The sooner we can review evidence associated with your loved one's accident, the sooner we can pursue compensation from the driver responsible for the death.
We treat every client with compassion. Wrongful death cases are highly emotional, and having a lawyer on your side can help ease your stress. The financial burden that results from the untimely death of a loved one is something for which you need help.
Make contacting a member of our team a top priority. We will get to work negotiating for a settlement and preparing for a possible trial. This leaves you more time to spend with family and planning a funeral service.
Contact Dolman Law Group San Antonio Drunk Driving Accident Lawyers Today
According to the Texas Department of Transportation (TxDOT), drunk driving accidents represent 25 percent of all highway fatalities in the state. Whether you suffered a serious injury or lost a close loved one, Dolman Law Group wants to help you fight for justice.
Drinking and driving continue to plague San Antonio streets and area highways. Far too many drivers take chances getting behind the wheel rather than hailing a ride-share or calling a taxi.
Despite the known dangers and risks of drunk driving, far too many drivers take a chance and drive under the influence of alcohol. The belief that they can get home safely is usually false, and the harm caused to others is sometimes deadly.
If you suffered life-changing injuries, extensive medical costs, or lost a loved one, fight for compensation. A drunk driver is negligent when they cause a crash that harms other drivers. Proving negligence in court is where a lawyer from our team can help you.
You Are Not Alone
Civil cases are complex and challenging. Handling your case alone can cause additional stress that you do not need. Insurance company negotiations are especially trying for those unfamiliar with how the process works.
Protect your right to fair compensation by hiring us to represent you. Our team is approachable and caring. We understand that our clients face a long road to recovery from their accidents' physical and emotional scars.
Reach Out to Our Firm for a Free Consultation
We remain in communication throughout the legal process. Let us get to work on your behalf. We will stand firm against high pressure from insurance companies and counter their attempts to underpay or deny your claim. If necessary, we will put our trial skills to work and present your case in a courtroom.
Each day that passes without contacting us is another lost day for working on your case. Do not let the deadline for filing your lawsuit pass by. Contact Dolman Law Group for help with your San Antonio drunk driving accident or wrongful death claim and lawsuit. We hold drunk drivers accountable for the harm they cause others, and we stand ready to do the same for you.
San Antonio Office
921 S St Mary's St #2
San Antonio, TX 78205
Phone: (210) 361-2039