If you have ever suffered any harm to Doral property or as a Doral homeowner, you understand how treacherous, tedious, and elaborate the process is to prove damages. Just the mere thought of itemizing the damages is difficult enough, but soon enough, Doral property owners often discover they have more problematic issues to face. Specifically, fighting with the insurance companies for the compensation they are entitled to.
If you experienced property loss due to another person's negligent or intentional misconduct, or due to a natural disaster, you need to get the legal help that you can trust. With everything you have gone through, it is time for you to focus on recovery and putting the pieces back together. That is why you need to call the experienced Doral property damage attorneys at Dolman Law Group and Dolman Law Group.
About Dolman Law Group and Dolman Law Group
Founded in 2009, Dolman Law Group Accident Injury Lawyers has earned a reputation for fighting zealously on behalf of their injured clients: Both in jury trials and settlement negotiations. We have since affiliated with Dolman Law Group Accident Injury Lawyers and opened offices along both Florida coasts from which we can serve anyone in the state, including Doral.
When a victim of an accident suffers an injury, it can become a life-changing event. That is why our firm's goal is to provide these victims with the personal service and care that has earned Dolman Law Group top distinctions, while also fighting for maximum compensation on their behalf.
Doral Property Damage Lawsuits: What Are They?
Accidents due to negligence or intentional misconduct do not always involve physical injuries. In truth, sometimes the only damage from these acts is to real or personal property.
A property damage claim is a request for compensation when a natural disaster or an individual causes damage to another person's property because of an intentional act or negligent conduct. Typically, when a person decides to pursue a property damage lawsuit, they will ask for monetary funds from the defendant to reimburse them for their property damage costs.
Real Property Damages vs. Personal Property Damages in Doral
Real property damages involve damage to an individual's home, land, or business. For instance, when a storm damages your roof or a pipe burst resulting in water damage. This would be considered real property damage. However, real property damage can also include acts of vandalism or theft.
In comparison, personal property damages tend to involve harm to your personal belongings. Motor vehicle accidents are one of the primary areas where you will see personal property damage claims. Under Florida's laws, when a car crash results in damages, the at-fault party is accountable for compensating the victim for their property damages.
Working with an experienced Doral property damages lawyer can help you determine what type of property damages claim you have, investigate the incident, and fight for the compensation you need to recover your property damages.
Common Types of Real Property Damages in Doral
Property damages can occur due to many types of accidents. However, in Doral, some of the most common causes of real property damage include:
Water Damage/ Flooding Damage
Water damage to real property can result from flooding, flash floods, sewage back-ups, cracked water-pipes, and even hurricanes. This damage can lead to rusted steel, damaged belongings, mold damage, and rotten wood within your home. One important thing to note about water and flood damage is that Florida insurance companies consider hurricane flooding damages distinct from water damages.
Consequently, most homeowner's insurance will not cover flooding due to a hurricane. For these reasons, it is incredibly critical to examine your policy and figure out if you are covered and have the proper flood insurance, especially if you are in a high-risk hurricane area.
Windstorm and Hurricane Damage
Hurricanes and windstorms often cause significant real property damages in Doral, including siding issues, falling trees, roof damage, and structural problems. What makes these situations even more troublesome is that the insurance company will look for any reason to deny a property damage claim following a windstorm or a hurricane.
Fire and Smoke Damage
Fires can quickly spread throughout your house or property, causing extensive destruction. Usually, the heat produced by fire will radiate and cause surrounding objects to melt or crack. Even after the fire is put out, property owners now have to deal with smoke damage, which can result in devastating damages to your home and belongings. In fact, the actual fire does not need to be in the same room for the smoke damage to cause irreversible harm. This is because smoke acts like an acid that eats away different materials if it is left untreated.
The most common causes of residential fires include:
Unattended Cooking Devices (stepping away from the grill while it is turned on)
Heating Equipment Problems (such as a furnace)
Electrical Issues or Defective Wiring
Smoking Cigarettes or Cigars
Arson or Intentionally Setting Fires
Seasonal Fires (such as candles, fireworks, or even Christmas trees)
Sinkhole Damage
Sinkholes occur when soil collapses into a large hole and are usually caused by flowing water in underground limestone. However, other factors influence the risk of sinkholes, such as heavy acidic rains, drought-like conditions, and long-term weather conditions. As a result, sinkholes in Florida are especially prevalent and often lead to the swallowing of homes, trees, and other property structures.
Termite Damage Insurance Claims
For such a small bug, termites can be one of the biggest headaches that homeowners have to deal with. Florida termite damage can end up costing thousands of dollars to repair and signs of an infestation do not usually become apparent until a hive has chewed through a significant portion of wood. Property owners that look to insurance claims to cover the damage inflicted by a termite infestation are often disappointed to discover that their policy has language that excludes coverage in cases such as this.
Just because a property insurance company has denied your claim or told you that you cannot get money to cover your termite damage does not mean that there are no options available. Consider seeking out the assistance of a termite damage lawyer to determine if there is still a way to seek coverage for termite damage to your property.
An experienced Doral termite damage lawyer can comb through your policy and determine if there are any loopholes or other options that can be utilized to get you compensation. For example, despite some policies excluding coverage for termite damage, they may still have a collapse provision that can be used if your termite damage causes a collapse.
Vandalism and Theft Claims
A home invasion can be a stressful experience for any homeowner. Yet, what can make this situation even worse, is when these property owners discover that their belongings have been stolen or their property has been maliciously destroyed.
In general, the best thing you can do after an act of vandalism or theft is to take photos and videos of everything that was damaged and the scene where the crime occurred. In addition, try to take down information regarding each item that is missing or broken and include each item's replacement monetary value.
What Is Included in a Doral Personal Property Damages Claim?
When people think of personal property damages, they often think of a car accident and the motor vehicle damages that result. However, there are a wide variety of items that individuals can bring a personal damage claim for.
They include:
Scooters
Motorcycles
Bicycles
Boats
Personal watercraft
Electronics such as televisions or laptops
Furniture
Jewelry
Artwork
Instruments
Some of these personal property items, like boats or cars, usually have separate insurance policies. But this does not mean that getting compensation for these damages is easy. Quite often, when a property owner makes a property damages claim, they discover that these insurance claims are incredibly complicated. That is why if your personal property has been damaged due to an accident or some external event. You need to work with a knowledgeable property damages lawyer that can help you understand what is covered by your insurance policy and fight for the compensation you are owed.
Actions to Take Before Filing a Doral Property Damage Claim
If you ever had to make an insurance claim, you understand how challenging and stressful the process is. That is why one of the best things you can do for yourself and any future claims is to prepare before you suffer any property damages.
Some actions to consider include:
Lists: Create a detailed list or inventory of all your property, including the items you had before the incident or disaster. In addition, any time you purchase a new item such as a television, make sure to update the list.
Document: Take pictures or videos of your entire property and all of your belongings. Make sure you include all your meaningful items and any expensive items such as electronics and vehicles.
Write down critical details: Make sure to jot down details of all your items, including a description of the object, the make, model number, and year.
Bad Faith Insurance Practices
In Doral, insurance companies are required to engage in fair settlement claims.
This means that insurance carriers must:
Factually represent their policy related to a specific claim.
Properly investigate claims based on the appropriate standards.
Conduct an investigation based on available information before denying a claim.
Acknowledge and take action promptly once a policyholder files a claim.
Communicate in writing the investigation of a claim within 30 days after receiving the appropriate documents proving loss.
Promptly provide the policyholder notice that the insurance company needs additional information.
Explain the reasons for the request for additional information.
Provide a reasonable explanation for why the insurance company denied the claim or offered a lower settlement amount.
Pay amounts that are undisputed within 90 days after a property damages claim.
Unfortunately, these actions do not always happen. It is important to realize that the insurance company is a business that wants to make a profit. They maximize these profits when they offer the property owner less money than they are owed or deny their claims altogether. For these reasons, many times, insurance companies and adjusters will take bad faith actions and try to do whatever they can to prevent property owners from getting the reimbursement they need.
Fortunately, when you work with Dolman Law Group, our attorneys can investigate your claim, figure out if the insurance company took part in any bad faith actions, and if so, go after the compensation you deserve.
Statute of Limitations for a Doral Property Damage Claim
If your property was damaged in Doral, you have four years to bring a suit for repair or replacement of your destroyed or damaged property. This applies to both real property and personal property. If you do not bring a claim within this time, you can be barred from collecting compensation for your damages.
However, it is also vital to realize that this timeline can be extended or shortened, depending on the case's specific facts. Consequently, you should not wait to contact the attorneys at Dolman Law Group following your property damage incident. When you contact our attorneys, we can promptly get to work figuring out how much time you have to file and ensuring that your legal documents are processed correctly and filed on-time.
Contact Dolman Law Group Accident Injury Lawyers Today and Fight for the Compensation You Need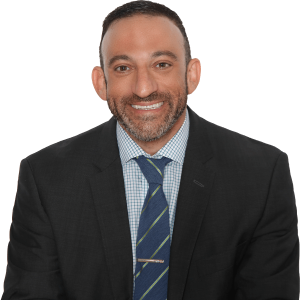 It is difficult enough to manage property damages when they occur. But when you are left to deal with insurers trying to do everything they can to deny your claim, the situation can become unbearable. However, you do not have to tackle this ordeal and these insurance companies by yourself.
When you contact Dolman Law Group, our attorneys can get to work and provide you the legal help you need, including:
Go over your case, discuss any questions or concerns you may have, and discover the best legal options you can pursue.
Investigate what happened, and gather the critical evidence needed to prove liability and damages.
Take over all the discussions and negotiations with the insurance company, ensuring you do not say anything that can impact your claim and go after a fair settlement amount.
If the insurance company is unwilling to work with you, take your case to trial and fight for maximum damages on your behalf.
If you or a loved one suffered property damages in Doral because of a natural disaster or due to someone's intentional or negligent acts, do not wait. Contact us online or call today at 833-552-7274, and let our Doral attorneys fight for the property damages you deserve.
---
Dolman Law Group Accident Injury Lawyers, PA
8400 NW 36th St Suite 450
Doral, FL 33166
305-930-7688