All too often, insurance companies fail to pay water damage claims that meet their policyholders' needs. While they split hairs about the exact way water entered your home or business property, the damage can only get worse, leaving you with an even bigger nightmare that costs more money. It shouldn't be difficult to obtain the money you pay the company to provide in your hour of need, but that may be the frustrating reality.
If your property has been damaged due to water inundation, you may be able to avoid a lengthy and arduous insurance claim process with the help of Dolman Law Group. If we represent you, a Clearwater water damage lawyer at our firm can build and file a strong claim for you.
Reach out to our firm today for a free, no-obligation case review so we can discuss your rights in your water damage claim and how we can work for you.
No Obligation and No Fees Up Front if We Take Your Water Damage Claim
You probably have a slew of questions about your coverage, insurance practices, and the progression of cases like yours. We can answer them during your free case review.
At no point is there any obligation to work with us once we hear about the water damage your property sustained. What's more, if we take on your case, you won't pay any legal fees up front. Our law firm works on contingency, so we don't expect any payment unless and until we obtain compensation for you.
Our time, resources, and support are available to you immediately. We only charge a pre-determined percentage of your insurance claim settlement. We aim to make the claims process as easy as possible for you, and this payment arrangement is one of the many ways we work to achieve that goal.
We Serve Hurricane Damage Victims in Clearwater, Florida
We have been representing, serving, and winning for clients since we opened in 2004. Today, we have law offices in 22 different locations.
Threats to a person's property and physical well-being tend to create the most chaos and hardship. That's why we serve victims of personal injury and property damage who may have trouble taking on adversaries all on their own.
Your Clearwater Water Damage Case is Personal to Us
Our mission was born when our founding partner, Attorney Matthew Dolman, witnessed his father being mistreated by his own attorney. Instead of fighting for him, the attorney charged him ridiculous amounts of money and didn't have much to show for it.
It was then that Mr. Dolman decided that he would one day become the lawyer his father deserved. Our Clearwater water damage attorneys are determined to live up to that pledge and be the advocate you need in your Clearwater water damage insurance claim.
We do that by:
Giving Each Client Professional and Personal Service
Your water damage case is more than a number to us. We want to hear about how this problem has affected your life. From there, we can provide the support you need from start to finish.
In doing so, our Clearwater water damage claims lawyers may:
Investigate your case
Gather documented evidence of your losses from the water damage
Tabulate the total amount of compensation you are entitled to from the insurer
Fight for every dollar they owe you
To show you our commitment to personal service and attention, we provide you with Attorney Dolman's direct phone number on top of your assigned lawyer's direct line.
Fighting for the Money You Deserve
We can't call ourselves legal advocates without a willingness to fight for our clients, no matter how resistant an insurance company might be. The water damage lawyers at our firm serving Clearwater have years of experience as litigators, speaking up for claimants who have had a difficult experience with the insurance company.
Stanley Gipe leads our litigation department. He's not only a board-certified trial lawyer but an award-winning one at that. Usually, we can settle water damage claims during negotiations. However, our attorneys don't hesitate to take your claim to court and face the insurer at trial if that gets the job done.
Supporting You Throughout Your Water Damage Case
Going to trial requires abundant financial resources because litigating in court can be a lengthy and expensive process. That's exactly why insurance companies hate it. They can use their bottom line to convince you to settle for an amount that may not cover all of your losses.
If we can't reach an agreement in negotiations, we aim to apply constant pressure in court until the insurance company deals a fair payout to restore your property to its pre-loss condition.
You don't have to struggle through an insurance claim on your own. Our water damage lawyers serving Clearwater stand ready to help.
How Our Clearwater Water Damage Attorneys Handle Your Insurance Claim
When it comes to managing your case involving water property damage, our law firm can handle a host of tasks to make the claims process as seamless as possible.
Some duties we may perform while handling your claim in Clearwater include:
Conducting an investigation into the source of the water damage on your property
Reviewing your property insurance policy to understand the limits and benefits of your water damage coverage
Utilizing property damage appraisers and public adjusters to help determine an accurate financial value for your claim
Filing your water damage insurance claim for the full limits of your policy, if possible
Managing communication with the insurance company, appraisers, adjusters, and other necessary third-party service providers
Leading negotiations to obtain a proper settlement offer on your water damage claim
Pushing back against a claim denial by appealing the decision with evidence
Fighting for your just and proper compensation at trial if it comes to that
How Long Will a Water Damage Insurance Claim Take?
The time it takes to work through a water damage insurance claim depends on your case details. Some claims resolve within weeks, while others can take years.
The nature and extent of the damage, your insurer's ability to perform a complete investigation, or any unforeseen occurrence could delay the process. However, the water damage insurance claims process isn't some boundless affair that goes on indefinitely.
Time Limit for Responding to Claims
Certain insurance laws keep the process moving and protect claimants from unreasonable delays. Under Florida law, insurance companies have 14 days to respond to claims. The initial correspondence must acknowledge the claim and provide your next steps in your Clearwater water damage claim.
After the insurance company receives the information, it needs to proceed with the claim adjustment. The law typically gives 90 days to investigate and arrive at a decision to pay or deny your water damage claim. If you and the insurer reach a settlement—clad in writing— the company has 20 days to pay you what they owe, as Florida law dictates.
Keep in mind that a claim denial or legal dispute could prolong the process, which can be why a claim may take years. A Clearwater water damage lawyer at Dolman Law Group can give you specifics pertaining to a timeline.
The Statute of Limitations for Filing a Lawsuit Against the Insurer in Clearwater, FL
Generally speaking, the law in Florida says policyholders have five years from the date of misconduct to file a lawsuit against the insurance company for breach of contract or bad faith.
A lawsuit may be necessary in the event that your insurance company denies your claim for covered damage, takes longer than reasonable to adjust your water property damage claim, or violates your contract or the insurance laws.
Make sure you comply with the deadline. The court may not let you file if you try to submit your case past it. If you give us enough notice, our water damage attorneys can help you adhere to the time frame.
Tips for Dealing With Homeowners Insurance Company in a Water Damage Claim
Insurance companies can be difficult to deal with. They may try to protect their bottom line, so you could struggle to recover the compensation you need. However, you can do a few things to help move the needle in your favor.
To safeguard your right to a fair payout of your insurance benefits, remember the following tips:
Avoid Giving a Recorded Statement Without a Water Damage Claims Attorney
The insurance company might ask you to give a recorded statement before processing your claim. They may want to know about your house or commercial property, the water damage and repairs, and previous issues you've had with plumbing or leaks. An attorney at our firm can advise on handling this exchange to avoid harming your claim.
Until then, we recommend you:
Don't Sign Documents Without a Complete Understanding of What They Mean
Many insurance companies present documents as "standard agreements" in an attempt to get you to sign them quickly. You should never do this without first carefully reading them and understanding exactly what they mean.
A Clearwater property damage lawyer at our firm can comb through your homeowners insurance claim documents and explain their purpose and significance. We can also advise you on what you should and shouldn't sign.
Don't Take Settlements Without Consulting One of Our Lawyers
Many insurance companies give low offers at the beginning to dispose of your claim as quickly as possible and with little expense. If you take an offer, it could be your first and last chance to recover compensation for your water damage claim. Your attorney can review each of their offers and determine if they suffice.
Is There a Water Damage Insurance Policy?
There is no standalone water damage insurance policy. Insurance protections may cover water damage under:
Condo insurance
Flood insurance
Commercial property insurance
What Types of Water Damage Conditions Does Insurance Cover?
Your policy determines what type of water damage it covers, from which sources, and to what extent.
The lawyers on our team can provide a detailed analysis of your insurance policy and explain any limits, exclusions, or endorsements that apply to your unique water damage case.
Sources of Water Damage
Generally speaking, insurance covers the costs to repair or replace the damaged property.
Water damage may stem from:
Burst pipes: Pipes that burst are among the leading causes of water damage. Water pressure, pipe deterioration, and pipe-freezing may trigger a burst pipe.
Overflow accidents: When water is left running in sinks and tubs with clogged drains, it overflows. If not caught in time, the damage can be extensive, especially for those who may have older home structures. Overflowing toilets can also cause water damage.
Leaking pipes or hoses: If pipes or hoses have not been secured properly or sustained punctures, damage, or deterioration over time, leaks can happen. Leaks are common causes of water damage because they often go overlooked by tenants and property owners. For this reason, a leak that flows in slow trickles may be worse than one that occurs in a constant stream because a person may pass it off as a minor issue. You may have a bigger problem if there is a leaky or broken pipe inside the wall or underneath the foundation of your home, which can breed mold and cause structural damage.
Leaky roofs: A damaged or old roof in need of repairs can lead to water damage inside your home. This issue may also be indicative of structural damage as it flows to the other parts of the roof, drips down the sides, and seeps into the walls and foundation.
Sewage or water backup: When sewage and wastewater come back up due to obstructions in the sewer pipes, the damage that results may require costly repairs and cause severe health risks. Insurance for water backup or sewage is usually a separate endorsement on your homeowners policy.
Rainfall: Simple rainfall can lead to water damage if your home or property has any breaches through which liquid can enter. Additionally, heavy storms like hurricanes and tropical storms rip through roofs and siding, exposing your property to water that compromises its structural integrity.
Flooding: Heavy rainfall and severe storms can lead to flash floods and storm surges that create a dangerous inundation of water. They can also cause bodies of water to overflow, resulting in a flood. A number of other factors can lead to flooding, such as levees. Water damage from a flood is generally only covered by flood damage insurance policies.
Clogged gutters: If twigs, leaves, or debris blocks your gutters, rainwater can't flow properly. Instead, it builds up and flows down the sides of your home or commercial property, leaking into the ceiling, floors, and walls.
The potential causes of water damage are innumerable. From a barely noticeable leak to a sudden, aggressive flash flood, water damage often results in expensive repairs and restoration.
Every moment you have to wait for an insurance payout, the damage may only get worse. It's helpful to have our Clearwater water damage insurance lawyer on your side, working through your claim and making the process smoother.
Types of Water Damage That Your Homeowners Insurance Policy May Cover
Water damage can lead to various problems that each cost you a small fortune to fix—if they can be corrected at all. If you've had water inundation in your home or business, you may be left to deal with issues, such as:
Structural Damage
Damage that compromises a building's architectural integrity is structural damage. In other words, if the building sustains any damage that could affect its ability to stand firm, it has sustained structural damage. It may affect the roof, load-bearing walls, and the foundation of the property.
Water that seeps into the walls or foundation of your home could lead to structural damage. This can result in wet wood, saturated soil underneath your home, or rusted or weakened metal fasteners and parts, causing an eventual collapse.
Signs that water damage may have compromised the structure of your home include:
Cracks in wood, walls, ceilings, floors, and the foundation of your property
Wet insulation
Jammed doors and windows
Wet electrical circuits or damaged wires
Damaged pipes and gas lines
Rust coming out of cracks
Any part of your property is suddenly slanted, sagging, or lopsided
Cracks or tears in the roof
Interior Water Damage
Water damage on the inside of your home could impede your health, safety, and comfort. Wet wood, floorboards, floors, baseboards, carpet, or walls can result in mold and mildew. They also affect the aesthetics and the function of the home. For example, wet drawers or cabinets don't open and close properly.
Damaged Appliances
If your appliances, either large or small, get wet, they may malfunction. Even if they appear to work fine, using formerly wet electrical appliances can pose a significant safety risk of shock.
Ruined Furniture
Water can destroy thousands of dollars worth of furniture. Wooden or fabric pieces can rot or develop mold, mildew, and bad odors. They may also attract insects and pests who like the moist, bacteria-filled environment. Additionally, they may not be the same as their pre-water damaged condition.
Personal Items
A number of personal items can be destroyed in a water damage incident. Important documents, electronics, and sentimental items may be lost forever. Even some clothes and shoes may not be reclaimed after water damage.
Mold and Mildew
One of the biggest threats of water damage is mold and mildew. Bacteria begin to grow on damp surfaces as early as 24 hours, according to the Federal Emergency Management Agency (FEMA). The humidity can only exacerbate the problem. If you wait too long to fix the mold, it can take over your property, making it unlivable.
Water damage and mold may be in an area within your home that you cannot see or access. You may not know that water has seeped into it. If you don't know, you can't fix it. Mold is not only a problem for those with allergies, but for everybody, as inhaling the spores may eventually harm your health.
A Water Damage Claim Lawyer at Our Firm Can Fight for a Quick Payout
You need the proper financial resources to address the destruction and resulting issues from water damage. Most people don't have thousands of dollars laying around to call a water damage restoration crew. They rely on their insurance money to provide for the repairs they need.
As insurers take their time approving claims and haggling over minute details, the damage gets worse. A Clearwater water damage lawyer at Dolman Law Group can push the insurance company to do what's right without delay. We advocate for the full limits of your policy and the quick return of compensation.
Will Your Insurance Company Pay for All Your Water Damage Repairs?
The extent of your coverage will determine the repairs your insurance will pay for. Every policy is different, and it's important to be clear on what the language of yours means.
Our water damage claims attorney serving Clearwater can explain the terms of your homeowners or commercial insurance policy. Typically, you may not receive coverage for damage that results from neglect, wear and tear, or gradual water damage.
Gradual Damage
Water damage can build up over time. For example, a faucet that leaks for a few weeks could eventually seep under the tiles of your bathroom floor, causing them to rise up from the grout. You may then notice that mold is growing. You now need to replace the tile.
If you try to file an insurance claim to get the money for the repairs, the insurer may deny your claim on the basis that you failed to address the leak before the damage occurred.
Gradual damage is a common cause of property insurance claim denials, as the insurance company may consider it the product of neglect.
Insurance Companies May Not Cover the Source of the Water Damage
Some policies include the repair of water damage but not the cost of repairing or replacing the cause of the water damage. As an example, you may be able to recover the money to replace the tile in your bathroom, but not the leaky faucet that caused it.
Do Insurance Companies Cover Floods Under a Water Damage Claim?
Unfortunately, flood damage is not considered your typical water damage, and homeowners insurance or commercial property damage insurance policies usually don't cover it.
In most cases, you must purchase flood insurance separately. The National Flood Insurance Program (NFIP), an organization FEMA runs, provides most flood damage insurance. However, some private insurance companies do offer their own flood damage insurance. To obtain flood insurance through the NFIP, you must live in one of the 23,000 communities that have chosen to comply with NFIP's standards.
Clearwater, Florida, is on this list, so you can check out your options for flood insurance.
What Is the Average Water Damage Claim?
Water damage can result in repairs and losses that cost several hundred dollars to hundreds of thousands of dollars. With that, it's difficult to establish the average payout of the average water damage claim.
Let's say that you and your neighbor go through a hurricane. Even though you live right next to each other, the damage your properties sustain may be totally different.
A Clearwater homeowners insurance claim lawyer or commercial property insurance attorney at our firm can assist you. You can rely on them to accurately appraise the water damage you've suffered.
How Much Money Can You Get in Your Water Damage Settlement in Clearwater?
Your Clearwater water damage attorney always aims to collect a payout equal to the maximum you are entitled to receive under your policy. Keep in mind that what you are entitled to receive and the limits of your policy are two different things. You may have a $500,000 policy but are only entitled to $250,000 based on the water damage your property sustained and the terms of your policy agreement.
Those figures will look different for each claimant. For some, the compensation you are entitled to receive may be the full limits of your homeowners insurance policy. For others, it may only be a portion. A myriad of factors may determine the amount you are entitled to receive for your home or property—many of which reflect on your policy terms.
Type of Insurance Policies
Insurance companies offer different methods of reimbursement for losses. The two primary methods are actual value costs or replacement costs.
An actual value policy accounts for the depreciated value. For instance, if you needed to replace a three-year-old stove, the insurance company would pay the current cost of the new stove.
Under a replacement cost policy, your insurer can pay to replace or repair the item or structure without regard for depreciation. In other words, you would receive the full value of the replacement.
Policy Limits
In most cases, your water damage settlement from the insurance company can't exceed the limits of your policy. Paying for only $100,000 in coverage usually means you can only recover $100,000 maximum in your water damage claim. However, most insurance policies include an inflation-guard clause which adjusts the value of your policy based on the increases in local building costs at the time.
Those who sustain structural damage or extensive mold due to water inundation may find that they have to demolish their homes. The majority of insurance companies suggest you buy coverage equal to the replacement value of your home or other property. That way, if your property is unfixable or destroyed, you can rebuild it and start fresh.
The cost to rebuild may be roughly the same as the price you paid for the property or the current market value if the property value went up. It's important that you keep the insurance company informed of any updates to your home so that your policy limits can be adjusted to reflect the increased value.
Temporary Living Expenses
Your insurance policy may include coverage for temporary living expenses. If the water damage is so bad that you cannot remain in your home, your insurer can pay you the costs related to making other living arrangements. The payout available for this varies based on your insurance coverage amount. Importantly, this amount does not reduce the money you receive for repairs, replacements, or rebuilding your home.
Living expenses the insurance company may cover include:
Dining out and grocery bills
Rental costs
Telephone or other utility bills in a temporary residence
Transportation costs
Medical bills if your health suffered as a result of the water damage
A water damage lawyer at our firm can explain any other policy factors that affect your settlement amount.
Call Dolman Law Group for a Clearwater Water Damage Attorney Who Can Help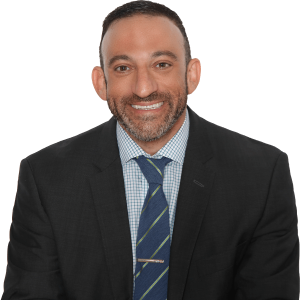 Even when your policy provides certain coverage, there's no guarantee that the insurance company will honor it. A number of factors affect their decisions on the amount they offer in your settlement. What's important is that you take the necessary steps to improve the chances that you receive a fair and full payout for your water damage claim.
Let a Clearwater water damage lawyer at Dolman Law Group guide you through this incredibly stressful process. Call us today at (727) 451-6900 for a free case review if your home or business has suffered water damage. The sooner we get started, the sooner you can recover your damages and rebuild your life.
Dolman Law Group Accident Injury Lawyers, PA
800 N Belcher Rd
Clearwater, FL 33765
Phone: (727) 451-6900