An RV is a significant investment, and an RV often signifies a life-long dream come true for adventure seekers and lovers of the great outdoors. Damage to an RV, then, may not only hit your bank account but your life plans. For those who live full-time in their motorhome, it's also a hit to your stability.
You likely expect to count on your coverage to take care of your RV when you need it most, but the claims process does not always prove smooth. If another vehicle hits your RV, a storm causes damage, or roadway debris leads to dings, you need the money to fix it immediately so you can get back to carefree traveling.
A Clearwater RV damage lawyer can help. Contact Dolman Law Group for a free case review, where we'll assess your case's facts and answer all your questions. If you've never dealt with an RV damage claim, our attorneys can help you navigate the entire process.
Our RV Damage Law Firm in Clearwater Asks No Upfront Fees
Our law firm offers free case evaluations and a no-win-no-fee promise. Current financial pressures should not create a barrier to getting the legal help you need.
We offer our clients a contingency pricing arrangement. We don't charge you anything for assisting with your RV damage case unless we recover your compensation.
In a nutshell, here's what that means for you as you seek financial recovery in an RV claim:
No legal fees upfront (no retainer)
No stressing over paying your attorney's billable hours
No out-of-pocket expense for attorneys fees even when we win. Our payment consists of a percentage of the compensation we win for you.
No financial delays to starting your claim. Our resources and networks are available once we accept your case.
Plus, you can contact our team to learn all about your options during a free case review. During this call, you can ask all your questions to better understand your next steps.
The Dolman Law Group works with local counsel in any jurisdiction outside Florida for the purpose of filing lawsuits in jurisdictions wherein we are not licensed. Thus, we will follow each state's ethical rules to ensure a local attorney is involved.
Dolman Law Group Is a Nationwide Law Firm Serving Clearwater RV Damage Claimants
Our law firm serves victims of property damage and personal injury throughout the United States.
We have a presence in:
Florida
New York
Massachusetts
Texas
Florida is our hub, with 17 locations maintained in the Sunshine State. We have our main office in Clearwater, where we proudly serve clients for nearly 20 years.
Your RV Insurance Claim Is Personal to Our Legal Team
Founding Partner Matthew Dolman launched our firm in 2004 with the relentless dedication to being the type of attorney he and his loved ones could call on in their hour of need.
Our founder first realized he wanted to help claimants and plaintiffs early in life. As a young man, Matt Dolman watched as a lawyer mistreated his father—the attorney he hired to represent him in a car accident claim. The attorney cared more about seeking a quick resolution than standing up for what was right. In the end, Mr. Dolman's father was left with internal injuries from his accident and virtually no compensation to show for it.
To Attorney Dolman and his extensive legal team, every case has a personal reality. Dolman Law Group wants every client to feel cared for and supported from start to finish of their case. We stand ready to put our legal talent and resources to work for you. In fighting for your financial recovery, a Clearwater RV damage attorney from our team aims to:
Prioritize Quality
Seeking the best possible payout is our goal, but that is not all that drives us. We want to do what's in the best interest of our clients. We'll work hard to secure the maximum compensation for your motorhome damage claim by thoroughly investigating the source of the damage, evaluating the losses you suffered, and fighting for a just payout from the liable insurance company. Your RV damage attorney stands committed to providing personal attention to your case and resolving it.
Face Insurance Bullies Head-on
We lead with litigation strategy. Partner Stanley Gipe guides our litigation department as an award-winning, board-certified courtroom litigator. Our firm's Clearwater RV damage attorneys do not shy away from going to trial. We prepare your motorhome case as if it's going to trial. We have no problems facing down insurance bullies, large corporations, or any adversaries who won't pay what they owe you.
Commit Financial Resources to Your Case
While we hope to work out each case peaceably in a pre-trial settlement, we let the opposing counsel know early on that we intend to pursue your fair compensation beyond negotiations if need be. Our Clearwater property damage law firm has the resources to battle wealthy insurance giants in court, and we can commit them to your RV damage claim.
Accolades and Experience Set Our Clearwater Law Firm Apart
Our law firm serving Clearwater, Florida, has received many distinguished honors in the legal world from clients, legal organizations, and reputed publications.
Attorneys Dolman and Gipe have been recognized by:
Top 100 Civil Plaintiff Attorney—National Trial Lawyers Association (2022)
Lawyers of Distinction—Award for Excellence in Personal Injury Law (2018)
Florida Super Lawyer every year from 2013 to 2019
"Clients Choice for Personal Injury" by Avvo.com
Top 100 Lawyers by National Trial Lawyers
2014 Legal Elite by Florida Trends Magazine
Top 40 Lawyers of 2014—American Society of Legal Advocates
Our team received these recognitions due to our commitment to achieving results for our clients and fostering positive attorney-client experiences.
Your RV may represent your freedom, livelihood, family memories, and shelter. Whether you call it a motorhome, a camper, a trailer, or a motor coach, our lawyers understand what your RV means to you—and we're ready to help.
How Our Clearwater RV Damage Attorneys Can Handle Your Case
Let us handle the situation if you don't want to face the stress of filing a claim alone or if the insurer denies your claim for recovery.
Your RV insurance claim lawyer can take on the following duties to resolve your case:
Investigating the damage to your recreational vehicle
Scrutinizing your RV insurance policy
Compiling supporting evidence of the damage through photos, videos, financial documentation, etc.
Enlisting the help of repair experts to accurately value the damage your motorhome sustained
Calculating the total value of your case, which includes the direct damage and resulting expenses
Handling the logistics of filing your claim
Managing communication with the insurer and other parties in your case
Leading negotiations for a fair settlement
Pushing back against an unjustified claim denial
Fighting for your RV compensation in court
Our legal staff can help make the insurance claim process as smooth as possible so you can focus on your next steps. Working through an insurance claim can prove acutely stressful if you use your RV as your primary residence. So, it's even more important that you fight for what you deserve from the insurance company. For this reason, you may want to put your case in the hands of a law firm with experience dealing with motorhome insurance claims.
Our Lawyers Can Assist You With These Types of RV Damage Claims
Much like the price tag of a recreational vehicle, the cost of repairs typically can prove high. If your RV was damaged, you want to avoid out-of-pocket expenses someone else should cover. You could seek compensation through multiple avenues.
The motorhome damage lawyers at our firm in Clearwater can assist you with:
RV insurance claims: RV insurance claims cover various events that could damage your motorhome. If you need to file a claim against your insurance company for the money to repair or replace your vehicle, we can help. We'll review your policy to determine the extent of your coverage and the applicable restrictions.
Warranty problems: The manufacturer's or seller's warranty with your RV should cover the normal failure and defects of various parts, including mechanical or electrical components. Your RV insurance does not cover this. If the manufacturer refuses to repair or replace covered parts or delays in remedying the issue, you may want help from a legal advocate. We also assist with extended warranty issues you may experience.
Concealed damage: You may have a claim against an RV dealership or seller if they sold you a damaged recreational vehicle without disclosing it.
Personal injury and property damage claims: Just because RVs are large does not mean RV drivers bear liability for an accident. If another driver struck you or otherwise caused you to crash, you could seek compensation for your injuries and losses. You may face these losses in addition to filing a property damage claim with your RV insurance.
How Long Does an RV Claim Take in Florida?
The time it takes to process an RV damage claim varies based on the specifics of your case. Some people can move through the entire process in two weeks. For others, the process might take two years.
A Clearwater RV insurance lawyer at our firm could give you a more concrete timeline of when you can expect compensation once your case begins. We can help ensure that your case progresses as efficiently as possible.
Certain things can delay the process:
Type of claim - Claims for bodily injury may take longer than property damage claims. After all, you should have a good idea of your health outlook and future treatment needs before making a demand for compensation. It may take longer if your RV claim involves property damage and bodily injury.
Extent of damage - If your RV sustained significant damage, expect a longer processing period during the investigation. An insurance adjuster and possibly your appraiser needs to determine your losses' value. For instance, water damage can prove an extensive problem requiring the disassembly of your recreational vehicle to properly assess.
Communication - Slow communication will delay a case every time. When multiple parties become involved in the process, it's more difficult to control the momentum of a claim. Response times from each party will vary. Further, you may not have direct access to some parties, leaving you at the mercy of an intermediary.
Negotiations - The negotiation process may take longer than desired if the insurance company or another defendant will not provide a settlement that meets your expected compensation.
Lawsuit - The motorhome damage attorneys on our legal team can do everything possible to work with the insurer. Still, we may need to take legal action if the negotiation process proves unfruitful. Unfortunately, lawsuits may take even longer to work through, as the litigation process involves numerous steps. However, the payoff, in our experience, often proves worth it for clients.
Florida Law and Deadlines for RV Damage Insurance Claims
Unexpected delays can occur at any point in the process. What we know for sure, however, is the law in Florida as it pertains to the insurance company's handling of your RV claim. The law specifies deadlines for particular actions by the insurer. These protections aim to prevent unreasonable delays in recovering compensation.
Relevant deadlines and rights for your recreational vehicle insurance claim include:
The insurer has 14 days to acknowledge your insurance claim in writing.
The insurance company must pay your claim, deny it, or inform you that they are investigating your case within a reasonable time. Exact deadlines for fulfilling or denying claims vary based on your claim type. Our lawyers can explain the timeline that applies to your case.
If the insurer denies your claim, you have the right to receive a written explanation detailing the reasons from the insurance company.
Deadline for Paying a Signed Settlement for Your RV Damage Claim
After you and the insurance company settle, the insurer has the responsibility of promptly paying you. The law in Florida gives the insurer 20 days from the date of the signed agreement to pay you the money for your RV insurance claim. Failure to pay on time will result in the insurer owing interest at 12 percent a year. The deadline applies to all settlement agreements made with an insurer, not simply those regarding motor vehicle insurance.
Your Clearwater RV damage lawyer at Dolman Law Group can diligently keep track of all relevant deadlines in your insurance claim or lawsuit and respond to any unlawful delays that impede the forward momentum of your case.
Our Clearwater RV Damage Attorneys Help You Avoid Unreasonable Delays
At Dolman Law Group, we constantly aim to recover maximum compensation as quickly as possible for you. Our RV damage attorneys serving Clearwater, FL, understand the urgency of having the financial resources available to repair or replace your motorhome. We also understand that dealing with an insurance company can prove trying if you do not have familiarity with RV claims. The uncertainty of whether or not you'll receive the money to properly address your needs constitutes an additional undue stressor.
We want you to know that our attorneys can fight for it if it's in your policy. We intend to hold the insurer accountable for unnecessary delays in processing your claim or unjustified rejection of your due compensation.
We Can Sue the Insurance Company for Breach of Contract and Bad Faith
We want to protect your rights and interests at all costs. We can take your case to court if necessary. Insurance companies have a legal responsibility to handle all claims honestly and in a timely manner. We call this good faith in the legal world. When an insurance company deals deceptively or unfairly by prolonging your recreational vehicle claim, it acts in bad faith.
When the insurer fails to honor your claim under your insurance policy, they have breached their contract with you. You can seek a remedy for both bad faith and breach of contract issues in civil court.
We may pursue a lawsuit against the insurer if the company:
Fails to process your RV insurance claim in a reasonable length of time
Refuses to pay a fair settlement based on proof of loss
Intentionally misrepresents your insurance policy provisions, the information related to your claim, or the law
Denies your motorhome claim for no reason
Neglects to notify you of coverage limits, policy changes, or pertinent information regarding your policy you could not know on your own.
Fails to supply the information you have a right to know or receive
Statute of Limitations For a Clearwater RV Insurance Lawsuit
Florida law provides five years to execute a civil action against an insurance company for breach of contract or bad faith.
While the insurance company may offer you a fair settlement before that time, your Clearwater RV damage attorney can work hard to build a compelling case for trial if necessary. The threat of civil action often spurs an insurer to change course and offer the compensation you deserve.
We encourage all claimants to bring their case for compensation as soon as possible. This ensures that you meet the statute of limitations deadline and that we have time to gather time-sensitive evidence for your case.
Common Reasons for RV Insurance Claims
RV damage claims can stem from a host of different reasons, both within your control and outside of it.
Some of the most frequent reasons for recreational vehicle insurance claims include:
Tire Blowouts: Insurance agencies commonly see claims for tire blowouts and failures due to overloaded vehicles, improper inflation, and worn-out tread. Other factors that can contribute to blowouts include tire age, an unlevel RV, or improperly rated tires.
Fires: Fires due to refrigerator cooling system failures and propane leaks are common in the RV industry. Refrigerators have been the subject of many RV manufacturing recalls.
Failure to Retract Awnings, Steps, and Antennas: Focused on moving to the next adventure, RV drivers forget to retract protruding parts like steps, awnings, and antennas before driving off. The parts collide with surrounding structures and get yanked off. Drivers might also fail to properly secure awnings, allowing them to unroll and become vulnerable to wind damage.
Hitting Overhangs and Bridges: Many RV damage claims result from the driver forgetting about the size of their vehicle or misjudging their ability to make the clearance. Gas station overhangs and low bridges commonly cause problems for recreational vehicle drivers.
Animal and Insect Infestation: Mice, rats, and squirrels tend to find their way into motorhomes. They chew through wires, ravage food stored in the RV, build their nests in enclosed spaces, and leave behind droppings and urine. This typically occurs when the RV remains stored for extended periods but can also happen when you actively use the RV. Insects can also find their way in, build nests, and multiply.
What Does RV Insurance Cover?
The damages covered by RV insurance depend on the type of coverage you have purchased. Two main types of policies available to RV owners include recreational RV insurance and full-time RV insurance.
Recreational RV Insurance
People who only casually use their motorhome for traveling and camping may want part-time or recreational RV insurance. Those who vacation periodically would select a part-time RV insurance policy. Coverage provided by a recreational policy is essentially the same as traditional automobile insurance.
A recreational RV insurance policy includes:
Liability Coverage: Florida law requires all motor vehicles to maintain personal injury protection (PIP) and property damage insurance, per the Florida Department of Highway Safety and Motor Vehicles (FLHSMV). RVs are no different. Drivers must maintain legal coverage limits in case of an accident. Towable RVs, such as travel and camping trailers, do not require their insurance; your normal auto insurance covers them.
Comprehensive Coverage: Comprehensive insurance coverage protects against physical damage to your RV caused by circumstances beyond your control. For example, your comprehensive policy could cover fire, vandalism, theft, bad weather, glass breakage, colliding with animals, and other unforeseen events.
Collision Coverage: Collision coverage can pay for repairs or replace your recreational vehicle if a crash with other vehicles or objects causes damage.
Uninsured/Underinsured Motorist Protection (UM/UIM): If a driver hits you and does not have insurance or maintains too little coverage, your UM/UIM kicks in to cover your losses for injuries, lost income, and RV damage.
Full-Time RV Insurance
Full-time RV insurance provides coverage for people who live in their recreational vehicle full-time. Individuals maintaining primary residence in an RV require a higher level of coverage. Full-time insurance includes the same coverage as recreational RV insurance and generally provides additional coverage that can prove valuable for full-time RV living.
This includes:
Personal Liability Insurance: If someone has an accident in or around your RV and you bear liability, this coverage pays for the costs associated with their liability claim.
Medical Payments: Those injured in or around your RV may also receive coverage by medical payments insurance.
Nearly all insurance companies that provide RV protection allow you to add coverage to suit your needs.
Among many other types of coverage, your RV insurance plan may also include:
Personal Effects Replacement: You can get coverage for personal belongings inside the motorhome, camper, trailer, or motor coach up to the policy limit. This coverage may prove essential for those who live inside their RV full-time.
Total Loss Replacement: If an event or accident totals your RV, the insurer may pay to replace it with a new one; however, you can usually get a full replacement within the first five years of your ownership. After a certain number of years, the insurance may only pay an amount as described in your policy.
Emergency Expense Coverage: This coverage pays for hotels, transportation, and other emergency incidental expenses arising from the RV damage.
Your insurance policy may also include:
Pest damage protection
Roof protection
Pet injury coverage
Roadside assistance
Vacation liability (for casual RV owners who want personal liability protection)
Loss assessment insurance (for RV association fees)
Unfortunately, even with all the above protections in place, it can prove challenging to receive the benefit of those protections. Few insurance companies want to pay the steep repair and replacement costs often associated with RV damage.
If the insurer denies your claim or refuses to pay for damages your policy includes, you may want to enlist a Clearwater RV damage lawyer from Dolman Law Group. It's our job to conduct an in-depth review of your insurance policy and ensure your insurance company honors the contract under the law.
Does RV Insurance Cover Water Damage?
Water damage in almost any property damage claim often proves a complicated issue. Most insurance policies cover it but only to a certain extent. When it comes to RV insurance, the policy may cover water damage if the damage springs from a covered issue. For example, if you scrape the side of your RV against a tree branch, which damages the sealing around the window and rain starts leaking in through the breach, you may have coverage for the water damage. Your comprehensive or collision coverage could kick in under these circumstances.
However, your insurance company may refuse coverage based on lack of maintenance. If the sealant around the window wore away after three years without being replaced and rain entered your RV through the opening, you may not receive coverage for water damage.
RV Insurance Doesn't Cover Owner Negligence
None of the coverage included in RV insurance pays for damage caused by the owner's negligence. That also means that you may not receive coverage for water damage caused by slow leaks or water accumulation over time. The RV owner should inspect the vehicle periodically and perform proper maintenance. Long-term water damage indicates to insurance companies that you neglected to take care of the RV.
Additionally, if you suffered water damage from a plumbing issue or another source, you may not receive coverage under your RV insurance. If the issue results from a defect, however, your warranty may cover it. Water damage is among the top problems RV owners face when it comes to the upkeep of their motorhome. Most owners don't know it has occurred until it's too late. Water damage can render a motorhome totaled because the cost of repairs usually exceeds the value of the vehicle itself.
An Attorney Familiar With Water Damage Claims Can Help
As water damage issues can prove tricky to navigate, it can be helpful to have one of our RV damage lawyers in Clearwater look into your case. We have experience dealing with the complexities of these types of claims. An attorney could investigate the source of the water damage and tie it back to a covered issue.
Lacking a nuanced understanding of the RV water damage claims and policy language could leave you on the hook for thousands of dollars for your motorhome repairs—or out of an RV altogether.
Is Flood Damage Covered by RV Insurance?
Your comprehensive insurance protection likely covers flood damage. If a flash flood, rising river, or powerful storm surge affects the interior of your RV, you could get it repaired or replaced. With motor vehicle property, you do not need separate flood damage coverage.
Does RV Insurance Include Roof Damage?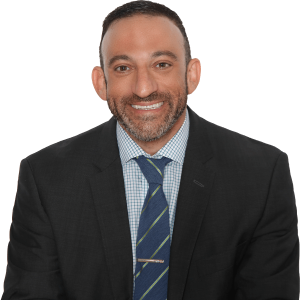 The standard RV insurance, whether recreational or full-time, only includes roof damage caused by covered issues. Motorhome owners who want the extra security of knowing their traveling home is protected from top to bottom—regardless of the issue's cause—can purchase roof protection separately.
Many insurance companies offer an endorsement for roof protection that covers wear and tear and other roof complications. Roof coverage can also include damage to your vehicle due to roof malfunction.
Let Dolman Law Group Handle Your Clearwater RV Damage Claim
All the coverage in the world can't make your insurance company play fair, but with Dolman Law Group, you can level the playing field. Our attorneys can remain squarely focused on seeking the best possible outcome in your case. Wherever you are in the process, let our Clearwater RV damage lawyers handle your claim and make sure you pursue all the compensation your insurance coverage provides.
Call us today at (727) 451-6900 for your free consultation.
Dolman Law Group Accident Injury Lawyers, PA
800 N Belcher Rd
Clearwater, FL 33765
Phone: (727) 451-6900