When condo owners have property damage, negotiating a fair payout from their insurance company can often prove difficult. A Clearwater condominium property damage claims lawyer from our team helps owners file claims and fight for the compensation they deserve. In addition, we review policies and coverage, ensuring insurance companies uphold the terms for property owners.
Dolman Law Group represents condominium owners with property damage in Clearwater. If you need help navigating a condo damage claim, we can assist. Learn more during a free case consultation with our team. Contact us on the phone or online today for your opportunity to learn more. We can answer your questions, explain your options, and outline our strategies to recover compensation for our clients.
Dolman Law Group: Your Clearwater Condominium Property Damage Attorneys
At Dolman Law Group, our Clearwater property damage attorneys know how insurance companies work. We understand their tactics to reduce or deny claims and know how to counter these efforts. If your insurer is not working to help you get the money you deserve after property damage at your Clearwater condo, we can help.
You can count on us to:
Protect your rights
Review and understand your coverage and policy terms
Fight for the payout you deserve
Document your expenses and losses
Sue the insurer for bad faith if necessary
We can step in at any time in the claims process. For example, some condo owners or community leaders ask us to step in from the start. They know the difficulties of getting the insurer to agree to a fair settlement. They ask us to manage the process, and we handle everything from start to finish.
In other cases, we go to work when the property owner has an issue with the insurance company. Sometimes the issue involves a claim denial. An insurance company often wants to undervalue the claim or drag its feet—which can prove difficult to work with.
When an insurance company learns we are managing a claim, they often change their approach. They know we understand the industry.
With an attorney on your side, it tells the insurance adjuster:
You aim to get a fair settlement.
You will sue if necessary.
You understand your coverage and policy terms.
You have a knowledgeable advocate on your side.
When our attorneys represent a condo owner or group, we do so with no upfront fees. We do not ask our clients to pay for their legal representation up front. Therefore, you will not owe anything out of your pocket. Instead, we pay for all expenses and receive a portion of your payout as attorney's fees. We can answer your questions and explain this process in detail during your free consultation.
How Our Clearwater Condo Property Damage Claims Attorneys Can Help
When our property damage attorneys take over a Clearwater claim, we protect the client's rights and pursue the money they deserve based on their insurance coverage and policy terms. We know how insurance companies work and how they make it difficult to get the money you need to move forward with repairs and replacing lost property.
We represent clients whose condominiums have significant damage and require repairs, those with vandalism or stolen items, and those affected by storms that need a roof replacement or other issues. If you have property damage to your Clearwater condo or manage a condominium property with damage in common areas, we can help.
We can handle Clearwater condo claims from start to finish. Property owners contact us for support at the start of their claim, sometimes before they discuss their next steps with their insurer. We can also work on claims after a client has an issue with the insurance company.
This could include:
Unreasonable delays
Undervaluing claims
Difficult claims adjusters
Other roadblocks to getting the payout you deserve
When we accept a case, we work to develop strong support for the claim. We know what it takes to prove the claim's value to an insurance company and recover the money necessary for repairs and property replacement.
We take steps to document the client's expenses and losses, including:
Getting estimates for repairs from local contractors
Creating a list of lost or damaged personal property
Valuing personal property according to the policy terms
Gathering receipts for temporary relocation costs
Documenting income losses for business interruption claims
Sometimes, we present the evidence to support a claim to an insurer, and they increase their offer. In other cases, we need to negotiate with the insurance carrier's representatives to recover the money our clients need for repairs.
Our attorneys can fight for the money you deserve based on your policy terms. When necessary, we can sue the insurance company for bad faith. Generally, policyholders have up to five years from the damage in question to sue the insurer. In such cases, we generally see a settlement. However, sometimes we must take these cases to trial and ask a judge and jury to award appropriate compensation.
We aim to get every client the money they need to repair their condo unit and cover other expenses related to their property damage. This requires us to hold their insurance company responsible for the coverage promised in its policy. This often proves much more difficult than it should be. However, we protect our clients' rights to a fair payout regardless of the actions of their insurers.
Our Lawyers Fight Clearwater Property Damage Claims Denials
Some insurance companies deny Clearwater condo damage claims. Only occasionally do these denials mark the end of the road for the claim. In many cases, policyholders can appeal the decision and take steps to recover fair compensation. Receiving a denial notice does not always mean you will not get money for your repairs and damage.
When you receive a denial notice from your insurance company, it must be in writing.
The notice must include:
The reason for the denial
What you can do to appeal the decision
We recommend calling our team as soon as you receive a denial notice for a Clearwater property damage claim. We can review the notice and your policy with you. We can determine why they denied your claim and work to understand their reasoning, then use this to help you challenge the decision and recover the money you deserve.
Some common reasons why insurance companies deny condominium property damage claims include:
The policyholder missed key deadlines for filing a claim.
There were missed premiums, and the insurer canceled the policy.
Insufficient evidence exists to support the claim.
The damage did not occur because of a covered peril.
The property owner failed to limit further losses.
They believe the policyholder misrepresented the damage or other aspects of the claim.
In many of these cases, our attorneys can take steps to challenge the denial. We can gather additional evidence, document what happened, or show the insurance company the policy details supporting a payout. Sometimes, an insurer will increase its offer or overturn a denial and reexamine the evidence when they learn the policyholder hired our team.
Insurers know we mean business. They do not want to face our team but respect our knowledge of the industry, policies, and payouts. They know we can take them to court for bad faith if necessary.
Sometimes, they require us to navigate the appeals process and fight for the money our client deserves. Each insurance company has its own rules for appeals. We navigate these regularly and have experience with Clearwater's most common property damage insurers. You do not have to take on the insurer on your own. If you receive a denial, our attorneys can help.
You can expect us to:
Assess your insurance policy, coverage, and terms
Evaluate your damage and losses based on your coverage
Determine how much you deserve per your policy terms
Explain why the insurance company denied your claim
Consider your options for fighting the denial
Gather evidence to support your challenge or appeal
Fight the denial through the necessary process
Sue the insurance company if needed
When you hire our team after a Clearwater condo damage claim denial, we immediately go to work pursuing the compensation you deserve based on your insurance coverage. Our team does not allow the insurer's bad behavior to force you to pay for repairs and property replacement out of your pocket. If you have insurance coverage for the damages, we intend to seek a payout from the insurer to cover them.
As a policyholder, you have a contract with your insurance company. We can do what it takes to force them to uphold their end of this contract after your property suffers damage from a covered peril. They should not avoid paying you simply because they are a large company and you are an individual. Do not accept a claim denial as the end of the story. Call our team instead.
How Clearwater Condominiums Suffer Property Damage
Damage to your condo or condominium complex can occur in many ways. In fact, homeowners in our state face many possible perils that could leave them needing to make repairs and replace lost property. The state has such high premiums for condo and home insurance because of the elevated risk for damage.
These risks could include:
Wind and hail
Fire and lightning
Water and freezing pipes on the few days it falls below freezing
Hurricanes and other tropical storms
Tornadoes
Sinkholes
Some of these are exclusions on condo and other property insurance policies. When filing a property damage claim, you must understand your coverage so you know what you deserve and what your policy covers.
Insurers assume you know little about the industry, your agreement with them, or how the claims process works. They use this to their advantage to undervalue your claim and save their company money.
In a condominium, other factors to consider include:
Many owners do not live in their condos full-time.
They could rent their condos as AirBnBs or other short-term rentals.
They could use the condo as a vacation home.
A policy for a condo could have different coverage than a traditional home.
Some damage could be intentional, such as theft or vandalism.
The owner might lose revenue during repairs.
Damage could occur to common areas of the complex.
All of these factors could contribute to making your property damage insurance claim more complex. Working with an attorney often proves a good idea. If you run into any problems, connect with our team.
How Common Are Property Damage Claims?
According to the Insurance Information Institute (III), property damage claims happen commonly. About one of every 20 insured homes requires a claim annually.
When you consider the most common perils, each year:
One in 35 homeowners files a wind or hail claim.
One in 60 homes has property damage caused by water or freezing weather.
One in 385 homeowners has fire or lightning damage.
One in 525 insured homes files a theft or vandalism claim.
The average payout for property damage claims over five years was $13,804. However, you must not expect your claim to pay this exact amount. Your condominium property damage claim could be worth more or less than this total. This average does not consider the unique facts of your case, including your policy terms, damage, repair costs, property losses, or other details.
Without understanding the covered losses and documenting your damages, you cannot know what a fair settlement amount could look like. While you can get estimates, take an inventory, and value your losses on your own, navigating the claims process rarely proves easy. Working with one of our property damage attorneys ensures you have someone on your side to advocate for you and fight for fair compensation.
Clearwater Condominium Property Damage Insurance Coverage
When your condo suffers property damage, you likely assume that your insurance will cover the cost of repairs and replacement of damaged property. However, this rarely proves as clear-cut and simple of a process as property owners would like. Insurance companies define the coverage and policy terms, which do not always prove easy to understand. They also often look for reasons to deny coverage even though the damage occurred because of a covered peril.
The coverage provided by a standard property insurance policy generally includes:
Repairs to Your Condo
When a covered peril damages your condo, your insurance should cover the cost of repairs. Generally, the parts of a condo that belong to the owner include the interior, such as the walls, furnishings, and appliances. As the property owner, however, you may or may not individually own elements of the property, such as windows, plumbing, or decks. These elements could constitute common property instead.
Some common condo repairs affect flooring, drywall, fixtures, and other elements of the interior. Our attorneys help clients get repair estimates based on their actual damage to ensure we know how much it will cost to make the condo like new again.
Damages to shared common areas would likely fall under another insurance policy held by the property owner or condominium association. Our attorneys can review your damage and policy to determine which one should cover the repairs.
Personal Property Replacement Coverage
Your condo insurance policy likely covers any personal items that require replacement. For example, imagine high winds damaging furniture on your patio or a water leak ruining your couch. These personal property items should fall under this type of coverage.
Insurance policies generally provide actual cash value or the replacement value of personal items. Replacement value policies usually cost more, but the coverage does not consider depreciation. It only looks at what it will cost to replace the damaged property. Actual cash value policies consider the current value of the used item. This considers the age and condition of the item and often pays less than replacement value policies.
Temporary Relocation Coverage
When your condo unit serves as your primary residence, your policy likely provides some coverage for temporary relocation. This could include paying for a hotel or apartment during repairs, covering additional costs such as moving or boarding a pet, and other related expenses. How much or how long this coverage lasts depends on the policy terms.
When the unit is not your primary residence, you could have a different type of coverage. For example, you may depend on income from your condo as a short-term rental. If you have a business interruption (BI) policy, this could cover some of your business losses related to your damage. This may include when you cannot use your rental unit during repairs, and you have to cancel reservations.
Possible Exclusions in Your Property Damage Policy
Many property damage policies have exclusions and terms that limit coverage under certain circumstances. Understanding your policy and terms often proves essential to recovering fair compensation.
Some common exclusions include:
Flooding
Earthquakes
Limits on coverage caused by criminal activity
Special hurricane or sinkhole deductibles
Insurers may try to use other tactics to exclude covered damages. For example, they could claim certain damage to your condo affected common areas and refuse to cover the repairs.
Frequently Asked Questions (FAQs) About Clearwater Condominium Claims
When facing damage to your Clearwater condo, you may not know where to turn or what to do next. You likely have many questions—and our team can help you get the clarity you need.
Below, we provide general answers to some of our clients' most common questions about their Clearwater condominium claims. Contact our team for a free consultation if you need more information or want answers specific to your case.
Why Do I Need a Clearwater Condominium Property Damage Attorney?
If your insurance provider will not work with you to ensure you get the money you need for repairs and other covered damages, one of our property damage attorneys can help. Condo owners often struggle to get fair compensation after a natural disaster or another covered peril. Their insurance provider does not want to pay enough for repairs or offer the money they deserve based on their policy's terms.
Our attorneys can step in and take over handling the claim. We demand proper compensation based on their coverage and the policy's terms. Unfortunately, this often forces the insurer to offer a fair settlement or go to trial for bad faith. We do not shy away from litigation. Our attorneys have trial experience and can take on insurance companies that refuse to cooperate.
When Should I Speak With a Law Firm About My Case?
We can handle your case from the beginning, after you run into an issue, or after a denial. We can step in whenever you need us. We recommend calling as soon as you need help. For some people, you may want to do so before you notify your insurer of the damage or file a claim. Others may wait until they run into issues with their claim, such as unreasonable delays or an adjuster who undervalues their losses.
Sometimes, our clients call us only after their insurer denies their claim or when they intend to file a lawsuit. We can help with your claim at any of these points. We can assess your policy and coverage, discuss your options, and outline strategies for similar cases during your free case consultation.
How Can I Learn More About My Coverage and Policy Terms?
Every property damage policy comes with different factors. For example, your policy terms could include exclusions, special deductibles, and limits you were unaware of. Therefore, knowing your coverage and how it applies to your current property damage often proves important. Our team reviews policies with our clients, ensuring they know what a fair settlement looks like based on the facts of their case.
An insurance policy consists of a contract between the insurer and the policyholder. When the insurance carrier refuses to pay what they owe based on the policy, they violate their end of the contract. The industry refers to this as bad faith. As a policyholder, you can file a bad faith insurance lawsuit against them if they refuse to pay the money you deserve based on your policy terms.
Our attorneys can fight for a fair payout and ensure the company knows we can sue if necessary. If they continue their denial or undervaluing of your claim, we can take the case to trial.
Who Can a Property Damage Lawyer Help?
When it comes to condominium property damage claims, our attorneys represent several policyholders. This includes those who live in the condo as their primary residence, those who own the condo unit and rent it as a source of income, and the property owner or association that manages the complex.
Each of these policyholder types has unique losses associated with property damage. This could include temporary relocation, business interruption income losses, and more. Our team understands these cases, the insurance policies involved, and how to fight for the fair compensation you deserve. We can help you fight the insurer and recover money for your repairs and property losses after damage to your Clearwater condo.
What Is a Covered Peril?
A peril is a term the insurance industry uses to describe storms, fires, and other events that cause damage to property. A covered peril, therefore, refers to when the policy pays for the damages caused by the event. For example, wind and hail damage almost always constitute covered perils in standard homeowners policies. Floods do not. They require a separate policy.
You must understand the perils covered by your policy to ensure you receive fair compensation in your case. Insurance companies may often try to blame something else or claim the cause does not constitute a covered peril. If you accept this response, you could miss the compensation you deserve. Instead, discuss your policy terms with our team before agreeing on a settlement amount or accepting a denial.
What About Damage Done by Renters, Neighbors, or Others?
Unfortunately, sometimes damage occurs intentionally. Vandals paint graffiti on your walls, a renter steals a television, or a neighbor's poor maintenance causes water damage to your ceiling. Theft and vandalism happen all too commonly. These are generally covered perils under most standard policies.
Insurance companies commonly try to deny these claims, but the individual who causes the damage rarely has the extra cash to cover your expenses and repairs. Instead, your property damage policy should pay for any necessary costs. This can sometimes result in a fight, though. Our team can assess your options and offer advice based on a review of your policy and the circumstances.
What if I Cannot Remain in My Home or Rent the Condo During Repairs?
Your insurance policy coverage likely depends on how you use your condominium. If it is your primary residence, you probably have coverage to pay some or all of your expenses related to temporary relocation. This includes rent, transportation, moving costs, pet boarding, and more. Your policy terms will outline when the insurer pays, how much, and for how long.
If you own the condominium as a business and lease it as a vacation rental, you might have business interruption insurance instead. This pays for income losses and overhead costs when a covered peril prevents you from working and earning income while making repairs.
What if the Insurance Company Denies My Claim?
An insurance company may use many excuses to deny you the money you need and deserve. Many of them are not valid based on your coverage and policy terms. If you receive a denial notice, contact our team. We can assess your options and discuss the strategies that could get your claim approved.
We handle denials and appeals regularly. We understand how to navigate this process and fight for the compensation our client deserves based on their damage, losses, and policy. We can help you understand your options and take the next steps to challenge the decision the insurer made.
How Do I Pay My Attorney for Representing Me?
At Dolman Law Group, we work based on contingency. We do not charge upfront fees or hourly rates. We only work for a percentage of the recovery we secure for our clients. Instead of asking you to pay cash now, we use our firm's resources to cover any initial expenses related to your case. This allows you to keep the money you have now and spend it on more pressing needs.
We can explain more about this process and answer your questions during your free initial conversation with our team. You have no obligation to hire our team after your case review, although we find that many policyholders want to.
How Do I Learn More About Dolman Law Group's Services?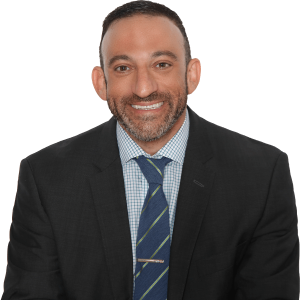 The property damage team at Dolman Law Group provides free case consultations for condo owners who need help with their insurance claims in Clearwater. You can speak with a team member knowledgeable about property damage claims and discuss your options for getting fair compensation. Our Clearwater team represents property owners who need help navigating the insurance claims process and recovering the money they deserve.
We can discuss your damage, assess your policy, and answer any questions you have about your case or our services.
Discuss Your Case With Our Clearwater Condominium Property Damage Team
At Dolman Law Group, our attorneys help property owners recover compensation for their damage. We fight insurance companies that do not want to compensate their policyholders according to their policy terms. If you paid for insurance coverage for your condominium or condo property, you do not have to accept the offer the insurer gives you. Contact us and let us review your policy and manage your claim.
You can reach our team online or on the phone: (727) 451-6900. We have someone who can talk to you about your needs 24/7.
Dolman Law Group Accident Injury Lawyers, PA
800 N Belcher Rd
Clearwater, FL 33765
Phone: (727) 451-6900