Extreme weather conditions, disasters, and even the malicious or negligent actions of another party can make a mess of your Bradenton property. Your home can go from a sturdy, beautiful structure to one filled with water damage, broken by fire, or missing a roof. Your vehicle can end up crushed, smashed, or filled with water.
Your insurance can help provide valuable financial protection in the event of these circumstances. Unfortunately, working with your insurance company can prove more difficult than anticipated, especially if you have severe property damage to contend with. Dolman Law Group and Dolman Law Group can help you understand your right to compensation following severe property damage and, for many people, help recover the funds you deserve. Contact our Bradenton Property Damage Attorneys today at 833-552-7274 to learn more.
Property Damage in Bradenton
Disasters can occur any time, often with little warning. You may have just minutes to escape your home in the event of a fire, or only a few hours' warning to prepare for severe incoming storms. After any type of property damage, you may need to consult your insurance company or an experienced property damage attorney to learn more about your right to compensation.
Fire Damage
Fires can occur due to lightning strikes, electrical issues, or even something as simple as human error. In minutes, your structure can go from sturdy and safe to an inferno. Fire leaves a great deal of damage behind it, charring and burning much of your home's structure and the possessions throughout your home.
Not only do you have fire damage to contend with, smoke may prove impossible to remove from many fabrics and surfaces, leaving you with damaged possessions even in the areas of your home not affected by the fire itself. Then, when the fire department comes to put out the fire, they will spray water over everything, often including areas not already impacted by the flames. As a result, you may also have water damage throughout your home.
A fire restoration company can help you determine what steps you need to take following a fire that causes severe damage in your home, but that company's assistance may prove costly, especially if you have severe damage. Fires can also cause structural damage that may lead to costly repairs.
Flood Damage
Water damage can cause serious issues throughout your home no matter how it occurs. Water may erode your foundation, weaken the structure of your home, or cause mold damage. Failing to properly remediate that mold damage may mean ongoing health problems for you and your family members—and the longer you wait to deal with it, the more severe the damage may become. Worse, rising floodwaters may carry mud, grit, and other debris, which can leave you struggling to clean carpets or remove stains throughout your home.
Hurricane Damage
In addition to the water damage caused by rising waters when hurricanes cause flooding, the high winds associated with a hurricane can cause their own damage. Many times, hurricanes cause damage to the roof, windows, and siding on a home. Even if you rush to prepare, including boarding up windows and doors, you may find severe damage to your home when the hurricane passes.
Hurricane damage may also prove more difficult to repair quickly, since you may struggle to get contractors to your location when everyone in the neighborhood has an equal need for their services. Debris removal can take time. Then, you must take a look at what losses you faced during the hurricane, bring in your insurance company, and get a better idea of how much compensation you really deserve.
Damage From Cast Iron Pipes
Cast iron pipes have caused serious problems in some of Bradenton's older homes. When installed, they seemed sturdy and strong. Unfortunately, over time, these pipes can erode. Small leaks can cause big damage throughout many properties, especially if those small leaks go unnoticed. Unfortunately, the damage may increase steadily over time, leading to mold growth or long-term water damage in the area of your home where pipes leak. Worse, those small leaks can suddenly gush into big problems as they send large quantities of water throughout your home.
Termite Damage Insurance Claims
For such a small bug, termites can be one of the biggest headaches that homeowners have to deal with. Florida termite damage can end up costing thousands of dollars to repair and signs of an infestation do not usually become apparent until a hive has chewed through a significant portion of wood. Property owners that look to insurance claims to cover the damage inflicted by a termite infestation are often disappointed to discover that their policy has language that excludes coverage in cases such as this.
Just because a property insurance company has denied your claim or told you that you cannot get money to cover your termite damage does not mean that there are no options available. Consider seeking out the assistance of a termite damage lawyer to determine if there is still a way to seek coverage for termite damage to your property.
An experienced Bradenton termite damage lawyer can comb through your policy and determine if there are any loopholes or other options that can be utilized to get you compensation. For example, despite some policies excluding coverage for termite damage, they may still have a collapse provision that can be used if your termite damage causes a collapse.
Auto Damage
When you think of damage to your car, you likely assume it will happen in a car accident. You may hope that the other party caused the accident so that that party will hold liability for paying for your vehicle. Damage to your vehicle, however, can occur in a variety of ways.
During floods, rising waters can impact your vehicle as much as your home. Standing water can cause serious damage to the vehicle's interior and its electronics, many of which can cause problems long after you have it repaired. Natural disasters or even a falling tree branch can also lead to crushing damage or windshield damage to your vehicle.
When it comes to protecting your car, the type of insurance you carry can make a big difference. Many Bradenton drivers choose to carry only minimum auto insurance, which includes primarily liability protection: if you cause an accident, that insurance will cover it, but you may have little other protection.
Other types of insurance, however, may provide additional protection.
Collision insurance kicks in when you cause an accident. It will pay for damage to your vehicle as well as damage to the other party's vehicle. Often, motorists who drive expensive vehicles will choose to carry collision coverage on the vehicle so that they will have adequate funds to replace or repair it in the event of an accident.
Uninsured motorist coverage offers protection if the driver who hits you does not carry auto insurance. Unfortunately, all too many drivers do not carry adequate insurance to protect themselves and anyone that might get involved in an accident with them. Uninsured motorist coverage ensures that you have the protection you need.
Underinsured motorist coverage offers protection if the driver that hits you does not carries insurance, but does not carry enough insurance to provide the protection you need in an accident. For example, if the other driver carries just $15,000 in protection, but he totals your vehicle, worth $25,000, your underinsured motorist coverage may provide the additional $10,000 in financial protection.
Comprehensive coverage offers coverage regardless of how damage to your vehicle occurs. Comprehensive insurance protects your car against damage due to a falling tree branch, a flood, or a random act of nature.
Seeking Reimbursement Property Damage in Bradenton
Following serious property damage, you may need to seek reimbursement for the losses you faced. Contact your insurance company to notify the company about the damage. The insurance company will send out assessors to take a look at the damage and determine how much it will cost to repair it, then determine how much compensation you will receive for the losses you faced.
That process does not always go smoothly. To get a better idea of the compensation you can expect following damage to your property, make sure you consider these factors.
What Does Your Insurance Policy Cover?
In the case of damage to your vehicle, for example, the type of policy you carry and how your vehicle suffered damage will determine whether you can see reimbursement for those damages and how much you can receive. For example, if you carry only collision coverage, and your vehicle has an accident with a tree branch, you may not have a policy that covers the kind of damage you faced.
The same may hold for damage to your home.
You may carry different types of insurance based on your specific needs for a given property.
Homeowners' insurance provides coverage for homeowners and the contents of the home. You will usually take out homeowners' coverage based on the value of your home and its contents.
Renters' insurance offers coverage for the contents of a home, but not for the structure itself. Renters need insurance to help provide much-needed coverage if a disaster causes damage to the home and its contents, since your landlord's insurance policy likely will not offer compensation for possessions you lost in a disaster.
Property insurance will provide compensation for damage to the property, but not necessarily for the contents of the property. Most landlords carry property insurance that covers the structures of the home and items inside that belong to them, like the appliances, but not for the contents of the home that belong to a renter.
What Limitations Does Your Bradenton Property Insurance Offer?
Most insurance policies have strict limitations. Ideally, you should review your insurance policy to make sure you fully understand what it will cover and what it will not. Unfortunately, many property owners, including both homeowners and renters, fail to review their insurance policies until a disaster occurs.
You should understand these aspects of your insurance policy:
What deductible will you have to pay to cover damage to your property? Your deductible may increase as the expense of your insurance decreases. Many people looking for low-cost property insurance policies end up with high deductibles they need to meet before the insurance kicks in. Luckily, in the case of severe damage to your home, your insurance company will likely pay out for the amount of the damage less your deductible, which will provide you with some of the funds you need to make repairs.
What exceptions does your policy have? Some property insurance policies, for example, do not cover flood damage unless you have a specific rider on your policy. Your insurance policy may also not cover expensive jewelry or collectibles in your home. You may need to have riders to cover specific items, especially very high-value items.
How much coverage do you carry? Your insurance policy should offer enough protection to cover the cost of the structure you own and its contents. Many property owners do not carry adequate insurance due to their desire to reduce overall costs. Unfortunately, this lack of coverage may prove disastrous in the event of a natural disaster or other severe damage to your home.
Why Might Bradenton Property Owners Struggle to Get the Compensation They Deserve?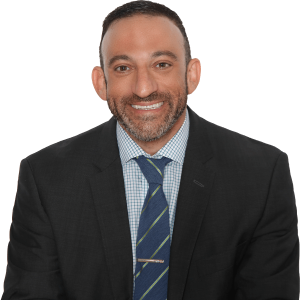 As a Bradenton property owner who carries insurance, you may assume that the insurance company will provide the compensation you need for your losses. Unfortunately, your insurance company may not automatically offer the compensation you really deserve.
Your insurance company may use several tactics to reduce its financial liability.
The insurance company may not issue the full amount you need to repair damages. Your insurance company might undervalue either your property or the repairs to it, leaving you without the funds you need after a disaster.
The insurance company might claim that the property damage falls into an exception in your policy. For example, the insurance company might claim that your property damage occurred due to floods, even if you think it occurred due to a water leak. The insurance company might also try to claim that you caused the damage deliberately, which would leave you unable to receive compensation for those damages.
The insurance company may delay payment. Often, you may have trouble getting the insurance company to pay out the funds you need immediately. The insurance company has a limited amount of time to investigate your claim and provide the compensation you deserve, based on the terms of your policy.
If you believe the insurance company has not offered you the compensation you deserve for your losses, an experienced Bradenton property damage attorney can help you understand you pursue compensation.
Do You Need a Bradenton Property Damage Attorney? Call us Now
If you suffered serious damage to your property, whether due to a disaster or because of the negligent actions of another party, an experienced Bradenton property damage attorney can help you recover the funds you need to repair or replace your possessions. Contact Dolman Law Group today at 833-552-7274 to schedule a free consultation.
---
Bradenton Office
6703 14th Street West Suite 207
Bradenton, FL 34207
Phone: (941) 613-5747