What Does It Take to Become a Lawyer?
Lawyers have a strong level of dedication to their clients; to maintaining the law, upholding client rights, and pushing for better outcomes to client situations. To become a lawyer, it takes at least three years of study after procuring a bachelor's degree, which means that most
lawyers
will go on to spend seven years in school after graduating from high school. What does it take to become a lawyer?
Step One: Securing a Bachelor's Degree
Lawyers often start their educational process as they go to college and pursue a bachelor's degree. Colleges and universities do not generally offer "pre-law" as a major, which means that future lawyers can choose from any field for their undergraduate degrees. However, many future law students will use those college years to set them on the right career path. They often choose to major in a field that will help improve writing and communication skills or aid them in further understanding people and their motivations. While attending college, many future lawyers also choose extracurricular activities that will help them achieve success in their chosen fields. In addition to seeking out internships in law firms, courts, and organizations dedicated to upholding the law, many future lawyers will write for the college newspaper, engage with the debate team, or join writing clubs that will help them learn how to better express themselves on paper. Future lawyers aim to have high grades in college. GPA matters when it comes to getting into law school, especially for some of the most prestigious law schools in the country.
Step Two: Passing the LSAT
The
LSAT
, or Law School Admissions Test, offers the traditional standard by which potential lawyers can get admitted to law school. LSAT scores range from 120 to 180 in single-point intervals. Prospective lawyers aim to score as high as possible on the LSAT, which covers areas like reasoning and logic. Preparing for the LSAT requires test-takers to think and reason through potential problems—a vital skill for many lawyers, who may need to focus heavily on creative thinking and problem-solving skills in their careers. While all law schools accept the LSAT as an admissions standard, some schools will also accept GRE, or Graduate Record Examinations General Test, results. However, prospective law students must carefully consider the advantages and disadvantages of the two tests and what school they want to attend before deciding which test to focus on.
Step Three: Law School
Only a
bout 45 percent of applicants
get accepted to law school, though applicants can reapply in future years, after improving their test scores or gaining additional experience that can help increase their odds of acceptance. Once in law school, potential lawyers will spend three years studying the law in depth. Which law school a lawyer attends can have a substantial impact on their future career. While law schools offer the same certification upon graduation regardless of where a candidate attends school, the connections the student makes during those law school years can make it easier to move into specific fields of law, to get a job with an elite firm, or to open a practice with a reasonable customer base already in place. As a result, admission to some of the nation's most elite law schools can grow highly competitive. During law school, candidates must study hard and continue to move through the program at a reasonable clip. These rigorous programs may not offer good options for students who fail to meet their goals on time. In fact, many law programs do not allow students to extend their years in law school; they must, rather, follow the three-year program to the letter. Many law students also need to maintain high grades to maintain their merit-based scholarships, which the school may reevaluate each year to ensure that students continue to meet the necessary standards.
Step Four: Obtain Any Additional Needed Training and Certifications
Lawyers who intend to practice some areas of law may need to advance their training beyond their initial J.D. degree. For example, medical malpractice attorneys, corporate lawyers, or family lawyers may find that a master's degree in a relevant field can help them achieve their goals and move into their chosen field. Tax attorneys may also need to acquire an LL.M. degree in tax to work in a tax attorney's office. Some of these programs may run in tandem, based on the school the lawyer chooses to attend. In other cases, a lawyer who specializes in a specific type of law may need to move forward with their education to acquire those certifications.
Step Five: Get Admitted to the Bar
In some cases, like Wisconsin, an attorney who graduates from a local law school may automatically get approved for entrance to the bar. In most states, however, prospective lawyers will need to pass the bar exam to practice law in that particular jurisdiction. Some state bar exams have notoriously difficult standards that can make it more difficult to pass the test on the first try. Most states do allow students to take the bar exam as many times as they need to pass it; however, in some states, interested future lawyers may have between two and six tries to get a reasonable score on the exam and get admitted to the state bar. The state bar does not just offer rigorous standards that potential attorneys must meet to pass the exam. It also governs the standards candidates must meet to continue to practice law. In addition to knowing the terms of law, prospective lawyers must demonstrate good moral character, including a lack of honor code violations, psychiatric disorders, or specific types of legal misconduct, including sexual misconduct or a wide history of poor driving habits. A candidate who does not meet these moral and ethical responsibilities may not receive the right to
practice law
in the state, even if they can otherwise pass the state bar exam. These rigorous moral and ethical standards help to ensure that lawyers practicing within the state have not only the hard skills and knowledge necessary to successfully guide their clients, but also the softer skills needed to maintain and uphold the law while offering their clients that solid standard of care. Students who wish to apply to the bar may need to complete extensive questionnaires that will determine their fitness to get admitted to the bar. If they fail to meet those standards and the bar rejects their applications, students may have the right to stand before a committee to discuss potential approval. Honesty proves paramount in these discussions.
Step Six: Secure a Position
Most lawyers will not hurry out of law school into their own practice. Often, they will work with a larger law firm to establish their credentials and capability, building the experience they need to skillfully and effectively represent their clients. Usually, prospective lawyers start considering the firms where they would like to work in the early days of their law school careers. They may spend their summers interning at a law firm, where they can work to help establish their capability. Often, law students go on to work for these firms in the early days after graduation. They may then move from those positions into better roles within that specific firm or choose to pursue a career with another firm. The road through law school to becoming a lawyer requires a great deal of hard work and dedication. Lawyers must show their focus and determination from their early days in law school—and in fact, may need to start showing that commitment even as they move through college to raise their odds of acceptance as they apply to the law school of their choice.
Characteristics Lawyers Need
To become a lawyer, potential students need several key characteristics that can help establish their commitment to the law and their clients.
A Strong Understanding of the Law
Law school students do not attend law school just to graduate. Instead, they go through law school with a strong focus on actually learning the law and discovering how it applies to various situations. Unlike many majors and degrees, graduating from law school does not mean simply going through the motions necessary to graduate. Instead, it means an in-depth study of the law, particularly the specific elements that apply to the lawyer's chosen field of study.
Integrity
High moral standing and integrity prove critical when a lawyer moves into practicing law. Many lawyers may face the temptation to stray from morally right into gray areas. To practice law, however, lawyers must continue to show a high degree of integrity and commitment to morality.
Communication Skills
Lawyers need solid communication skills, both in written and spoken language. They may need to submit written communications to people on the other side of their client's case. In the case of personal injury law, for example, that often means submitting clear, concise documentation of a client's injuries, overall suffering, and financial losses as well as a compelling discussion regarding why the client deserves a certain level of compensation for those injuries. In addition, lawyers need strong communication skills to help them share information with their clients. Often, lawyers have an understanding of the law not shared by their clients. They may need to break the law down and explain it to their clients using layman's terms so the client understands the applicable law as much as possible.
Good Judgment
Lawyers often have to decide during an initial consultation whether they will work with a specific client. Sometimes, that means making a judgment call. For a personal injury lawyer, that means considering how much compensation a potential client might deserve and even whether that client deserves compensation and from whom, based on the conditions that led to the accident and the parties involved. Lawyers may also need to determine when a client needs to accept a compensation offer and when a client should continue to negotiate, often based both on a solid understanding of the factors that contribute to the law and the parties or insurance companies involved in the dispute.
Compassion
Lawyers often deal with people in some of the hardest moments of their lives. Personal injury lawyers, for example, often deal with clients who have suffered severe injuries and must now struggle to adapt to new limitations while fighting for the compensation they deserve for those injuries. Compassion can be critical in helping those clients achieve their goals. While many clients want aggressive representation that will help maximize the compensation they can receive, they also want to work with a lawyer who will show them compassion when discussing their injuries, limitations, and financial difficulties.
Persistence and Patience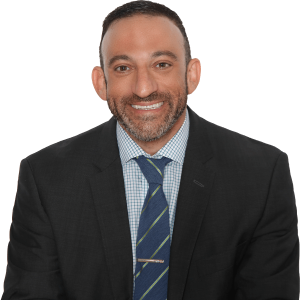 Often, legal issues take time and effort to resolve. Many clients do not see a fast resolution to their cases. An impatient personal injury lawyer may struggle with the challenges presented by an insurance company that refuses to release the compensation the client deserves, especially as the case drags on. Effective personal injury lawyers, on the other hand, prepare themselves for a long journey and settle in, persistently fighting for the compensation their clients really deserve as they move toward a resolution that benefits the client as much as possible. Becoming a lawyer means a long journey. The right
personal injury attorney
has gone through extensive training with a focus on personal injury law that provides them with the skills necessary to aid their clients as they pursue the compensation they deserve for their injuries.
Contact
a personal injury attorney today for a free consultation regarding your personal injury claim.