​What Are the Issues Commercial Property Owners Face After Suffering Property Damage?
When a commercial property insurance claim works as intended, the property owner files a claim and provides supporting evidence, and the insurance company pays out according to the policy. Unfortunately, the process isn't always easy. Many property owners disappointedly discover that the providers they counted on after years of dutiful premium payments are suddenly unresponsive and ineffectual in their moments of need. Some insurance companies even go so far as to engage in deliberate, bad faith insurance practices to avoid paying valid claims. Policyholders often require professional legal assistance when insurance companies delay, minimize, or deny commercial owners' insurance claims. Fortunately, a
commercial insurance claim attorney
could stand up to the insurer and demand full fair compensation for your claim. If you received a denial of your property damage claim or want to know what to expect when you file a claim as a commercial property owner, read on to learn more.
Common Factors That Affect Commercial Property Damage Claims
If you own, rent, or manage a commercial property, you have various unique considerations that do not usually impact owners or occupants in residential properties. Damage to commercial properties can destroy high-value equipment and inventory, put employees out of work, and even halt business operations entirely. It pays to have a reliable commercial insurance policy in times such as these, even though plenty of things can go wrong with a given claim. Let's take a look at some of the common factors that affect commercial property damage claims and how they could affect you:
Damage to Business Personal Property (BPP)
You already know that your insurance policy covers damage to the structure of your commercial property. Still, you should also know how your coverage applies to business personal property (BPP). BPP coverage does not apply to building structures or permanent fixtures but instead pays for damage to items within or immediately outside a covered property. Commercial BPP policies cover things like furnishings, machinery, stock items, and any other personal property you own and use for business purposes.
Damage to the Personal Property of Others
Most commercial policies also cover the personal property of others when such property is in your care, custody, or control. For instance, this coverage would apply to items you are borrowing or leasing for business purposes or customer belongings stored on your property. When a covered event damages the personal property of others, you can file a claim for the money needed to repair or replace the items. However, a claim for damage to the personal property of others will only compensate the owner of the damaged items, not you as a commercial owner.
Basic, Broad, and Special Policies
Every
commercial insurance policy
includes a cause of loss form, usually on the insurance declarations page. The three types of these cause of loss forms include basic, broad, and special, and it's essential to understand your commercial policy's inclusions, exclusions, and other language. A basic cause of loss form provides coverage for the most common or basic causes of commercial property damage, including fire, windstorms, lightning strikes, hail, civil unrest, and vandalism. But if you have this type of policy and your property sustains damage due to an event that isn't on the list of basic causes, the insurance company will have grounds to deny your claim. The next level of coverage comes from the broad cause of loss form, which pays for all property damage covered by basic policies and damage from certain additional perils. Broad cause of loss forms often specify that they cover damage due to falling objects, heavy snow, water damage, or structural collapse. The most comprehensive level of coverage comes from a special cause of loss form, also known as an "all-risk" commercial insurance policy. All-risk policies cover property damage from all perils except those explicitly excluded. Special cause of loss agreements gives claimants the upper hand because their insurance providers must pay for damage unless it proves an exception exists.
Other Commercial Coverage
Commercial property owners often include various types of optional coverage in their policies to create comprehensive safety nets. You should know which types are part of your policy and what they cover. Business interruption insurance is essential add-on coverage for many commercial policies. A business interruption policy pays for losses in net income, payroll, and operating costs when your business closes after a covered event. Business interruption insurance can help you cover your bills, arrange a temporary or permanent relocation, and pay your employees while your property is non-operational. Some business interruption policies even include provisions that pay for losses caused by the actions of a civil authority, such as a local government that orders business closures after a local disaster. Another common type of commercial add-on coverage is "equipment breakdown" insurance. An equipment breakdown policy pays for damage to permanent fixtures like machinery or equipment you use for your business. Items in this category include HVAC systems, manufacturing equipment, and elevators. Equipment breakdown policies typically cover any revenue losses you incur while covered equipment is not functioning. Some policies also contain ordinance and law coverage, which comes into play when the insurance company must replace a damaged structure with a new structure of similar size and quality. Local ordinances and building codes can change drastically over the years, so replacing damaged properties sometimes requires extensive work to ensure everything is compliant. Ordinance and law policies kick in to pay for upgrades and other changes necessary to repair your commercial property and bring it up to code.
Commercial Property Valuation Methods
Commercial insurance policies have different ways of assigning value to damaged properties that need replacing, which can dramatically affect the total amount paid for a given claim. Here is how the three main types of commercial property valuation methods work in practice: The replacement cost value (RCV) method calculates and pays for the total replacement cost of destroyed property, which is the most common. The RCV method does not account for depreciation, so claimants with this policy need not worry about surprise expenses when costly new construction is necessary. The actual cash value (ACV) method is similar to the RCV method, except it accounts for depreciation. When depreciation is a factor, your insurer will deduct the prorated value of the remaining life of the original property from the amount of compensation available for replacement costs. Finally, insurers usually reserve the functional replacement cost (FRC) method for commercial properties with unique features or rare building materials. With the FRC method, the policy entitled property owners to compensation for the replacement costs of their buildings. However, they base replacement costs on newer, functionally equivalent items that cost much less than original materials or one-of-a-kind structures, which saves both time and money.
Types of Commercial Property Limits
In addition to the various types and limitations of commercial property valuation methods, commercial insurance policies also contain different types of property coverage limits, namely blanket, and scheduled limits. Blanket property limits are best for policyholders who own multiple commercial buildings. Blanket limits combine the total value of each building in a given commercial policy into a single, high-dollar limit that applies to all covered properties. This pooled coverage limit is handy for multi-property owners because it allows more room for error when estimating the total replacement cost for each building. Scheduled property limits are for policyholders with only one commercial property or multi-property owners who want a less-expensive alternative to blanket coverage. This option requires you to select a specific coverage limit for each building you insure, and that limit is the most you can claim from your policy for that particular property. There is no way to share or pool coverage limits the way you might with a blanket policy.
Protective Safeguard Endorsements
Some commercial policies include "Protective Safeguard Endorsements," which provide modest premium discounts for policyholders who make improvements or installations that lower the risk of specific property damage. Examples of protective safeguard devices include security systems that deter criminal activity and emergency fire suppression systems. Suppose you informed your insurance provider that your commercial property has a protective system. In that case, your policy might include a Protective Safeguard Endorsement (PSE), which could be significant for some claims. For instance, let's say you accepted a PSE discount for a burglar alarm you installed in your building, and then a break-in occurred. If you
file a property damage claim
and the insurance company discovers you didn't have a burglar alarm or the alarm wasn't functional because you failed to maintain it, your policy would not cover the loss because you didn't meet the terms of your agreement. A commercial
property damage attorney
can help you review your policy and determine whether a PSE may affect your claim.
Common Commercial Policy Exclusions
It's a good idea to know the standard exclusions to commercial insurance policies so you don't have any unpleasant surprises when it comes time to file a claim. For one, many insurance policies exclude commercial property damage claims stemming from theft, indicated by the policy signifier "Special (Excluding Theft)." A theft exclusion provision means a policy will not cover losses if someone steals from your commercial property. Another common type of endorsement is the ACV roof limitation, which tends to affect property owners in states with frequent hurricanes, tornadoes, high winds, or hailstorms. The policy might include ACV roof endorsements for properties with roofs more than ten years old. When you file a claim against a policy with an ACV roof limitation, the insurance company will deduct the cost of your old roof's depreciation if it must pay for a replacement roof. Finally, there are cosmetic damage exclusions, which are similar to ACV roof limitation provisions. As the name suggests, a policy with a cosmetic damage exclusion will not pay for damage to property that is entirely cosmetic. For instance, if a hailstorm dented the metal roof of a building covered by a policy with a cosmetic damage exclusion, the policy would not pay for the damage since it wouldn't impair the roof's primary function.
Commercial Indemnity Period Disputes
An indemnity period is the estimated or actual amount of time it takes to finish repairing damaged property. Once a policyholder has completed necessary repairs, restorations, or replacements, the indemnity period ends. The indemnity period for your claim is vital due to the considerable impact of property damage on business operations.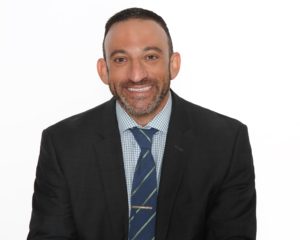 Suppose your building floods, and the water intrusion destroys essential business equipment. You already know how much it will cost to replace the equipment, so you're tempted to settle for a quick payout that covers the replacement expense. The insurance adjuster predicts a speedy timeline for ordering your new equipment and installing it within a few days, and you agree to this estimated indemnity period. If any delays occur during delivery or installation in this scenario, you could miss out on the compensation you could have otherwise claimed since the insurance company is only liable for losses you incur during the indemnity period. As a result, ensuring accuracy in the indemnity period and estimated timeline for your claim is essential. Because handling a commercial property claim can be challenging, it is always recommended that you
contact
an experienced
insurance claim attorney
to represent you. Be sure to ask your lawyer if they have specific experience handling commercial cases, and what their track record of success is when dealing with the large insurance companies.