Do I Need a Property Damage Lawyer?
When a natural disaster, home invasion, or traffic collision damages your property, it's a relief to know the damage is covered by insurance. A good insurance policy from a reliable provider can mean the difference between prompt repairs and a drawn-out, frustrating process. And if the terms of your coverage are vague or the insurance company is uncooperative, claiming the benefits you are owed can feel like an endless uphill battle. After a destructive event, deciding whether to hire a lawyer is among the most crucial choices you will face—especially if you are already staring down a pile of expensive repair bills. Fortunately, retaining the services of a
property damage attorney
is quite affordable and can increase your claim value and save you money in the long run. Here, we'll explore what you can expect from the property damage claims process and how to know when you should hire a lawyer. If you still have questions, contact an experienced attorney in your area. Many offer free or inexpensive initial consultations, which makes it easy and affordable to get the answers you need.
Filing a Claim With a Property Damage Insurance Provider
Every insurance policy is different, so if you need to
file a property damage claim
, it helps to understand what coverage you purchased. Some common types of insurance coverage include
Residential and Commercial Property Damage
A commercial property, homeowners', or renters' insurance policy likely covers damage caused by:
Tornadoes and high winds
Hurricanes and hailstorms
Lightning strikes and fallen trees
Mold damage and removal
Fires, explosions, and smoke
Vehicle-on-property collisions
Remember that standard property insurance policies do not cover all types of natural disasters. Coverage for flood damage, sinkhole damage, and earthquake damage is non-standard. Property owners vulnerable to these incidents often purchase optional insurance policies to protect themselves. When homes and commercial properties sustain damage from covered events, most standard property insurance policies cover the entire structure of the property in question, including its foundation, walls, and roof. Some policies extend coverage to add-ons and land improvements, such as decks, porches, sheds, garages, and pools. When sudden catastrophes render homes uninhabitable, some policies also pay for meals and lodging while policyholders wait for repairs. Many homeowners' and renters' insurance policies also pay for personal belongings within the home. Policyholders can insure items like vehicles, collector sets, and other valuable possessions. Similarly, some commercial insurance policies cover things like inventory loss and business interruption due to covered events. Finally, most homeowners', renters', and commercial property insurance policies offer liability protection, which covers injuries that other parties sustain on the policyholder's premises. So, if a non-household member hurts themselves at your home or a customer injures themselves at your business, your standard property insurance policy should help you pay for the resulting medical bills and legal expenses.
Vehicular Damage from Traffic Accidents
Vehicle damage is another
common property damage
claim. If a traffic collision damages your vehicle, you could be owed compensation from one or several insurance policies. For example, if another driver or road user is at fault for the wreck, you can likely file a claim against their liability auto insurance policy, which pays for vehicle repairs when the policyholder is responsible for the damage. Most states require all vehicle owners to carry property damage liability insurance. Remember that your liability insurance will not pay for damage to your vehicle. If you cannot obtain compensation from another driver or the costs of repairing your vehicle exceed the limits of the other driver's liability policy, you can seek compensation from other optional policies. For instance, collision coverage should pay for crash-related damage to your vehicle regardless of fault, while comprehensive coverage pays for non-crash-related vehicle damage, such as damage from falling trees or collisions with wild animals. Depending on the types and amounts of insurance you carry, you can receive compensation to help you pay for vehicle diagnostics, repairs, and replacement parts. And if your vehicle is a total loss, the insurance company should write a check for its fair market value or the limits of your policy, whichever is less.
Demanding the Benefits Your Insurer Owes You
If you pay your insurance premiums, you have the right to expect reasonable and timely payment of valid claims. However, insurance companies are for-profit companies motivated to deny and minimize claims whenever they can. To this end, they might rely on semantics, loopholes, or minor errors you committed when submitting your claim to argue that they do not owe you the full amount you deserve. Some companies have even been known to delay investigations, reduce claim values, or even deny valid claims entirely—behavior that can rise to the level of bad faith. Unless you have substantial experience with property law or insurance claims, you could be the victim of bad faith insurance practices without knowing it. A skilled property damage lawyer can help you obtain the compensation you pay for by identifying and calling out insurance providers who act in bad faith. If the insurance company refuses to make a good faith effort to handle your claim reasonably, your attorney can help you explore the possibility of a
bad faith insurance lawsuit
. Bad faith insurance laws vary considerably from state to state, so you should contact an attorney right away if you know or suspect you have grounds to sue. With a successful lawsuit, you could recover compensation for the money you should have received for your claim, your legal expenses, and additional losses you suffered due to the insurance company's bad faith actions.
Signs You Should Work with a Property Damage Attorney
You may not need help from a lawyer if your property damage claim is relatively uncomplicated and not too costly. For instance, if a tailgating driver rear-ended your vehicle at low speed, their auto liability insurance provider should cover your bumper repairs without much fuss. Alternately, if you live in a no-fault insurance state, your own insurer should cover this damage. You can typically prepare, file, and settle such claims independently. However, property damage cases are rarely so simple, and tight-fisted insurance providers complicate many seemingly straightforward claims. You should consider hiring a property damage attorney if any of the following situations apply to you:
The damage to your property is substantial
The process of investigating, appraising, and repairing your property can get complicated when the underlying damage is extensive. More property damage also means bigger claims, which tend to be subject to more intense scrutiny. An attorney can help push back against an insurer who slow-walk investigations or questions the extent of covered losses.
The damage affected highly valuable property
Insurance companies often do everything they can to avoid paying expensive claims in full. So if the claim involves high-value items like precious jewels, antique furniture, or rare artwork, you may struggle to obtain full compensation, even when they are individually insured. A property damage lawyer can help you determine a fair value for your claim by working with relevant experts, then demand that the insurer pays your claim in full.
The damage affects a business you own
If an unexpected event damages your store, restaurant, or other commercial property, you might have to close shop and turn away business until repairs are complete. As a result, even brief business interruptions caused by property damage can cost owners much more than repair expenses alone. When the business you have worked so hard for is on the line, it pays to have a knowledgeable attorney who can assess the provisions of your policy and demand that your insurer abides by its terms.
You are not sure what coverage is available
If you are unfamiliar with the terms of your insurance policy, a property damage lawyer can review the document to determine what is covered and to what degree. And if you have multiple overlapping policies, an attorney can evaluate each and identify all potential sources of recovery.
Liability for the damage is unclear or disputed
Insurance companies exist to make profits, and they will use any excuse they can to deny liability for a covered event and save themselves money. If an insurer relies on legalese to dispute your claim or argues that you are to blame for your property damage and, therefore, not covered by your policy, it's time to get in touch with a property damage claims attorney.
The opposing side has legal representation
You should strongly consider engaging legal help the moment anyone else involved in your claim does. It is never a good idea to go up against someone else's legal counsel without representation of your own, even if the other party does not seem adversarial. The law is complex, and a good lawyer knows how to obtain and challenge evidence, file error-free claim paperwork, and negotiate forcefully on your behalf.
Your settlement offer won't fully cover your losses
There are several possible reasons you might receive a settlement offer that doesn't account for 100 percent of your losses. Perhaps the insurance company insists your policy does not cover all the damage that you have claimed or that the cost of repairing the damage exceeds your policy limits based on their estimates. Whatever the case, an attorney can help you minimize your out-of-pocket expenses by identifying all sources of compensation and working tirelessly to maximize your settlement.
Your insurer unreasonably delays your claim
Some of the most common bad faith insurance practices involve excessive or unwarranted delays, including delays in initiating claim investigations, responding to inquiries, and settling or paying legitimate claims. If you feel like you can never get in touch with the adjuster or that your insurer keeps delaying a decision on your claim, don't hesitate to contact a lawyer. When you retain the services of a qualified attorney, the insurance company should see that you mean business and cease further delays.
The insurance company denied your valid claim
Insurers must cover legitimate claims. If your provider refuses to do so or issues a denial without justification, they may be acting in bad faith. You may have no alternative but to take legal action, in which case a lawyer becomes essential. Suing over bad faith insurance practices is far more complicated than seeking compensation for repair costs, and you will benefit from having an experienced lawyer who knows how to negotiate and litigate such cases.
Why You Should Contact a Property Damage Attorney for Help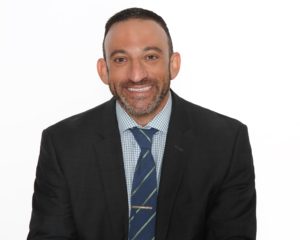 If your insurer refuses to pay out a claim you believe is legitimate, you should contact an attorney for help right away. Even a solid case can quickly fall apart if it is not handled by a knowledgeable lawyer who fully understands the legal issues at play. And when a significant investment like your vehicle, home, or business is at stake, you should not leave things to fate. The bottom line is that hiring a property damage lawyer will likely cost you less in the long run than foregoing experienced legal counsel. If you're not sure whether you stand to benefit from legal representation, you can
contact
an attorney in your area, listen to what they have to say, and decide for yourself. Many property damage law firms offer free or low-cost consultations, so there's little risk to talking with several firms in your area and learning more about your options. And even if you ultimately decide not to work with an attorney, you will have made an informed decision. In other words, you have little to lose from talking to a lawyer and potentially much to gain.