Boston Medical Errors: When the Provider You Trust Is Negligent
Boston has some of the top hospitals in the nation. However, whether you receive your treatment from Mass Gen, Brigham, Tufts, or any of the other healthcare facilities in the region, your healthcare providers must uphold a standard of care and take steps to prevent further injury or illness due to medical negligence. Even elite medical personnel and facilities sometimes fall short. If a medical error physically harmed you, speak with an experienced
Boston medical malpractice attorney
about whether you may pursue compensation through a medical malpractice lawsuit, and how they can help you with your claim. Medical malpractice attorneys understand not how to prove medical malpractice in Boston, but also the tremendous physical and emotional challenges patients face when they become a victim of medical negligence.
What Is Medical Malpractice?
Medical errors can
occur anywhere in the health care system
, including:
Hospitals
Clinics
Surgery centers
Doctor's offices
Dentist's offices
Chiropractor's offices
Nursing homes
Pharmacies
Patient's home
Medical malpractice occurs when a health care provider makes an error that violates the standard of care and results in injury to the patient. The standard of care refers to the treatment that a reasonable provider in similar circumstances would have provided. Not all medical errors constitute malpractice, however, even if they resulted from a violation of the standard of care. To constitute malpractice, you must prove:
The provider owed you a standard of care, as you were his or her patient.
The provider's negligence injured you, and you would not have sustained your injury except for that negligence.
Your injury resulted in substantial financial losses and/or psychological impacts, such as wage loss, permanent disability, and extraordinary pain and suffering. While no statute requires that your case must meet any financial threshold, proving this type of claim requires a lot of time and expense. If you incurred a minor injury because of an easily remedied error, a medical malpractice claim would not make sense.
Common Boston Medical Errors
Pre-COVID-19, medical errors had emerged as the
third leading cause of death
in the U.S., accounting for more than 250,000 deaths a year. A health care provider can make a medical error for many reasons. Many errors are the result of a lack of communication between medical staff, inadequate staffing levels that can result in providers feeling as though they have to hurry with tasks and procedures, and inadequate training or lack of policies to ensure quality treatment. Read on for information about some of the most common medical errors.
Missed Diagnosis/Misdiagnosis/Delayed Diagnosis
Diagnostic errors account for the largest share of medical malpractice claims, and
10 to 20 percent of autopsies reveal a major diagnostic error
as a factor in death. What this means is that an estimated 40,000-80,000 people die each year from a diagnostic error. Diagnostic errors include:
Delayed diagnosis: This is the most common form of diagnostic error and occurs when a medical care provider fails to diagnose a problem in time to prevent it from causing serious issues.
Wrong diagnosis: In this situation, a patient's symptoms are attributed to one cause, but the true cause is later discovered.
Missed diagnosis: In this scenario, a patient's symptom complaints are never accurately addressed.
Everyone in the U.S. is affected at some point in their lives by a diagnostic error, and doctors make approximately 12 million errors in diagnosis each year. Cutting down on these errors can result in savings to society of about $100 billion a year.
Failure to Take a Complete Patient History
One of the most crucial aspects of diagnosing a patient's illness is understanding his or her history. The standard of care in the healthcare industry is to obtain information from the patient before diagnosis and treatment that includes:
When the symptoms of the particular illness or injury began, and a complete list of those symptoms.
Any symptoms that the patient is actively experiencing that could indicate a serious illness or an emergent need for treatment.
Any previous diagnoses that the patient has received that could be causing or contributing to the symptoms suffered now.
Any diseases or disorders that the patient is genetically predisposed to that can indicate the symptoms suffered or that can affect the treatment the individual can safely receive.
Any occupational or environmental exposures that the individual has experiences that could cause the symptoms.
Birth Injuries
A birth injury is an injury suffered by a child either directly before, during, or just after birth. Birth injuries differ from birth defects in that defects generally form while the child is in the womb, while injuries occur during the birth process. While it is not unusual for babies to suffer small injuries during birth that heal within days without the need for treatment, sometimes the injury that the baby suffers is severe enough to give rise to a medical malpractice case. Common causes of birth injuries include:
Delayed birth. Labors lasting over 18 hours are considered delayed birth and can result in injury as the pressure on the baby's brain and body is sustained through the labor. This pressure can result in high blood pressure for the infant, which can lead to strokes and other complications. Delayed birth is the most common cause of birth injuries.
Oxygen deprivation due to delayed birth, prematurity, or other errors. Oxygen deprivation is the most common source of brain injuries occurring during the birth process.
Birthing instruments such as forceps or vacuum suction used to help pull the baby from the birth canal. Pressure to the baby's face caused by birthing instruments can result in paralysis and bruising, swelling, or bleeding from the head.
The baby's positioning in the birth canal and size. Large infants or infants who are in a breech, or otherwise improper birthing position are at risk of suffering shoulder dystocia, which is a condition that occurs when the baby's shoulders cannot pass through the birth canal. This can result in the baby's collarbone being broken during birth and can result in conditions such as brachial palsy, which affect the infant's range of motion.
Surgical Errors
More than
4,000 mistakes occur during surgeries
in the U.S. each year. Surgical errors result in around $1.3 billion a year in medical malpractice cases. Common types of surgical errors include:
Leaving a foreign object in the body. Studies indicate that this happens during surgery about 39 times a week.
Wrong patient surgery. Doctors perform surgery on the wrong patient in U.S. hospitals and surgical centers around 20 times a week.
Wrong-site surgery. Around 20 times a week, surgeons in the U.S. perform surgery on the right patient but the wrong body part.
Administering too much or too little anesthesia for the procedure.
Causing damage to a nerve during surgery.
Medication Errors
Medication errors refer to mistakes made in prescribing, dispensing, or giving medications. Common causes of medication errors include:
Poor communication between your medical providers. A common medication error involves prescribing a medication that the patient cannot safely take with another one the patient already takes.
Poor communication between your medical providers and you. Often, medication errors are the result of the doctor failing to take a complete medical history to learn about the patient's pre-existing or hereditary conditions as well as all prescribed medications, over-the-counter drugs, and herbal supplements the patient already takes.
Drug names that sound alike and medications that look alike, resulting in errors at the pharmacy.
Providers who use the wrong abbreviations for medications, causing a pharmacist to dispense a different medication.
Hospital-Acquired Infections
While infections are a known risk of any surgery, providers must take necessary precautions to prevent the spread of bacteria in a medical facility.
About 10 percent of all hospital patients will acquire an infection
while in the hospital. Infections usually occur up to 48 hours after hospital admission, three days after discharge, or up to 30 days after a surgical procedure. The most common types of hospital-acquired infections include:
Urinary tract infections.
Surgical site infections.
Gastroenteritis.
Meningitis.
Pneumonia.
An individual's chance of acquiring an infection in the hospital is higher if he or she is older than 70, has a compromised immune system, required a urinary catheter, and/or required an extended stay in the ICU. Patients in the ICU are at a significantly higher risk of experiencing a hospital-acquired infection.
Lack of Informed Consent
Except for emergencies in which the patient cannot participate in the decision-making about a particular treatment, doctors must explain a recommended course of treatment to their patients before beginning that treatment, including disclosing all known risks associated with the recommended treatment. The physician should also allow the patient the opportunity to ask questions about the treatment and provide information about any alternatives. Lack of informed consent typically gives rise to a medical malpractice claim when the physician has failed to disclose known treatment risks that are so extreme that the patient would have likely declined the treatment if he or she had all of the information necessary to make that decision.
Improper Follow-Up Care
A patient's medical dilemma does not end once he or she begins treatment, and neither does a medical provider's legal responsibility for the outcome of that treatment. There are two common types of improper follow-up care, including:
Negligent follow-up care. This occurs when the medical provider gives the patient the wrong after-care instructions following a procedure.
Failure to monitor treatments and recovery effectively. This occurs when a doctor fails to reschedule an appointment to monitor the patient's reactions to a particular treatment or to ensure that the patient is recovering properly from a medical procedure.
An Attorney Can Help With Your Boston Medical Malpractice Claim
In Massachusetts, patients can pursue compensation for the financial and psychological costs of the injury they incurred because of a medical error through a medical malpractice lawsuit. This is a legal claim filed in civil court, generally within three years of the date on which the medical error took place. In some cases, the time limit for filing a claim can toll, such as if injuries did not present themselves until long after they occurred. Boston
medical malpractice claims
 differ from other types of claims in that they require an offer of proof within 15 days of the defendant filing a response to your claim in court. This offer of proof consists of enough evidence to show:
A doctor-patient relationship existed between the claimant and the provider.
The provider failed to meet the standard of care in your treatment.
The failure to meet the standard of care harmed you.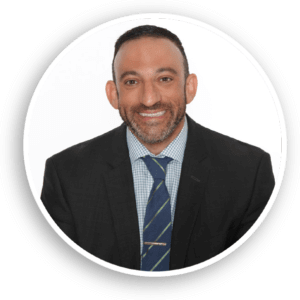 Some of the expenses and quality-of-life impacts you can recover through a medical malpractice claim are medical expenses to repair the damage caused by the error; wage loss due to being too injured to work; loss of future earning capacity if your injury results in a permanent disability and you cannot earn as much as before; physical pain and suffering; emotional distress; and loss of the enjoyment of life. For more information about medical malpractice and your legal options based on the facts of your case,
contact
a Boston medical malpractice attorney today who can fight for your right to obtain the maximum amount of compensation available in your case.