Boston Dump Truck and Garbage Truck Accidents
Boston is an old and beautiful city, but it is also busy and full of people working in many industries. As in every city, garbage trucks and dump trucks are extremely important for keeping Boston clean and beautiful. However, due to their large breadth and height, dump trucks and garbage trucks can be much more dangerous and cause many accidents when driving on the roads. If you have been in a dump truck or garbage
truck accident in Boston
, you are not alone. There are many reasons why this may have happened, and you may recover damages if you were injured by the negligence of a dump truck or garbage truck driver. This article will help you understand a bit of why garbage truck and dump truck accidents happen so often and what you should do if you are in one.
How Do Boston Dump Truck and Garbage Truck Accidents Happen?
Garbage trucks and dump trucks are huge. Small dump trucks can
typically carry
13,000 to 15,000 pounds (6.5 to 7.5 tons), while large dump trucks can carry up to 28,000 pounds (14 tons). Small garbage trucks weigh 40,000 pounds (20 tons) while large garbage trucks weigh 64,000 pounds (32 tons). That much weight on the road can carry a lot of danger for drivers of smaller vehicles if there is an accident. Driving a dump truck or a garbage truck
can be difficult
. Long hours on the road, and without anyone to talk to, it can be pretty draining. Drivers may have to work long hours as well, leading to exhaustion. By
recent data
, 8 percent to 9 percent of crashes involving large trucks involved dump trucks, while only about 2 percent involved garbage trucks. This is likely because dump trucks and garbage trucks spend more time on back roads or construction sites and must move more slowly. However, accidents still occur in some situations, and the damage is often devastating. You likely know how hard it can be to drive long hours on freeways and highways and still keep focused and awake. For truck drivers, who work on the roads for a living, it can be even harder to stay awake and drive well. Truck
drivers may only drive
for 11 hours after 10 consecutive hours off and must take a 30-minute break at least every eight hours. However, even those rules cannot completely erase the chances of exhaustion on the road. Of course, nobody questions the difficulty of driving a dump truck or garbage truck. Navigating traffic and poor driving conditions can be especially challenging in large, heavy vehicles. Here are the main reasons truck drivers get into accidents:
Distracted driving. According to the latest data, distracted driving killed 3,142 people in a single year. Texting, talking on the phone, talking to other passengers, eating, drinking, and even switching radio stations or playlists can all lead to enough distraction that a driver misses a danger and causes a crash.
Road conditions. It is hard enough to maneuver a big truck around, and when you add to that icy roads, wet roads, or snowy roads, it becomes even more difficult. Many drivers lose control when driving in such conditions, but losing control of a truck makes it even harder to regain control because of its size.
Barriers on the road. It is hard for large trucks to stop or quickly dart out of the way of animals or debris on the roadways. If they come upon something suddenly, they will either have to hit it or try to swerve and risk hitting another vehicle on the road.
Driving under the influence. Whether it is drugs, alcohol, or even exhaustion, truck drivers commonly take chemicals that mess with their perception and reaction times. A study by the Federal Motor Carrier Safety Administration found that fatigue, illness, the influence of drugs (legal or illegal), and alcohol caused 36 percent of crashes.
Vehicle problems. Human factors caused most accidents, but about 29 percent of crashes involving large trucks resulted from brake problems. Large trucks work long hours and are susceptible to engine or brake problems arising suddenly. These crashes are technically the fault of the manufacturer or the truck company rather than the driver.
Driver mistakes. Other reasons for accidents fall under the broad category of driver mistakes. These include a driver going too fast for the road conditions, feeling under pressure to get the job done as quickly as possible, making illegal moves, being unfamiliar with the roadway, or following too close.
What Do I Do if I Am in an Accident With a Dump Truck or Garbage Truck?
Accidents with dump trucks and garbage trucks can be extremely dangerous. Not only will the large vehicle pose a danger to you and other drivers, but the heavy load these trucks carry could cause further damage. Here is what you should do following an accident to help ensure the safety of everyone involved.
Get to safety. As soon as you can, get everyone off the main roadway and away from any vehicles that might blow up. This is more difficult if people are injured, so you should only move an injured person if they are in imminent danger from vehicles or other obstacles. Try to twist their back and neck as little as possible when moving them.
Call an ambulance. Even if it is not apparent that anyone is injured, you will still need to call an ambulance. Some injuries appear only later, so get an evaluation from a medical professional as soon as possible.
Call the police. If they are not already there, you will need to call the police. Get official accident reports and witness statements filed in any large accident that causes injury or death.
Get photos of the accident. If you are not too injured, take photos of the crash scene, including any injuries to yourself or others. You need documented evidence of what happened, and how, to file a claim with the appropriate people.
Get witness statements. The police will likely collect witness statements, but you will likely want to get some as well. Witness statements can be important for determining what happened and what or who was at fault in the accident.
Exchange contact and insurance information with the other driver. As in any accident, you will need to have information from the other driver so you can settle any claims as soon as possible.
Call a personal injury lawyer. Regardless of whether the accident was your fault, you will still want to talk to a personal injury lawyer to help ensure that you make the right decisions regarding a settlement and to try to get the compensation you deserve after the accident.
Who Is at Fault in a Boston Dump Truck or Garbage Truck Accident?
Garbage truck drivers and dump truck drivers in Boston
must carry insurance
to cover liability, damages, and medical payments for people injured in accidents with their trucks. Some insurance will cover the trucking company and some may cover the driver. Often, the driver will have less coverage than the company or manufacturer of a large truck, so you need to know exactly who is at fault to get the best coverage possible. A driver may be at fault if they have acted negligently. Some of the most common reasons for accidents include driver fatigue, driver mistakes, or drivers who are under the influence of alcohol or drugs. In this situation, the driver's insurance would typically cover any damages to you and others in the accident. In other cases, the truck company may be at fault. This is usually the case if the company purposely overworked the driver, pushing them to exhaustion. It might also be the case if the company failed to keep up with repairs on the truck or made other mistakes leading to an increased chance of an accident. If a company other than the trucking company loaded the truck, it may bear liability. If, for example, a dump truck was overloaded or improperly loaded and that mistake causes an accident, the company that loaded the truck could be held liable. Sharp turns and fast speed limits become very dangerous for dump trucks driving with their relatively open loads if the loads were too full or improperly secured. In some cases, the local government might be at fault. This is usually only the case if the government should have taken care of huge potholes or other barriers. Finally, the truck manufacturer could be at fault. Usually, the manufacturer is at fault if the brakes or engine on a truck failed when they should not have. If the truck was in poor shape and the manufacturer allowed it on the roads, the manufacturer could be liable for your accident. Massachusetts is a
modified comparative negligence state
. Independent adjusters, usually from yours and the other driver's insurance companies, will determine who is at fault in the accident and for what percent. When an insurance company confuses the matter of fault for a dump truck or garbage truck accident, it usually helps when victims of an accident hire a truck accident lawyer to help them. Truck accident lawyers understand the laws behind liability and can help pursue a successful case.
What Damages Can You Get in a Dump Truck or Garbage Truck Accident?
The damages you could earn in a Boston dump truck or garbage truck accident are similar to what you could get in any other type of accident. These may include:
Pain and suffering. Any pain or suffering, physical or mental, that you suffer after an accident, could be claimed as damages.
Medical expenses. Drivers of large trucks are required to carry insurance that can pay for medical expenses that result from an accident they cause. These expenses could be emergency room bills, surgery bills, medication bills, or other expenses for ongoing treatments and therapy.
Emotional distress. Any accident can cause serious emotional distress. You could add this to your list of damages.
Loss of income. If your injuries are severe, you may have to take time off work to recover. In some cases, your injuries may even cause you to lose your job entirely and you cannot work in that field again. You could recover compensation for this damage in a truck accident claim.
Wrongful death. If anyone died in the truck accident, you may recover compensation for the suffering and loss that the wrongful death has brought.
Punitive damages. In some situations, you may recover punitive damages. These damages punish the truck driver for their negligence while driving. Punitive damages are more difficult to recover, but are more common when the driver was drunk or in another way grossly negligent.
Do I Need a Lawyer for a Dump Truck or Garbage Truck Accident in Boston?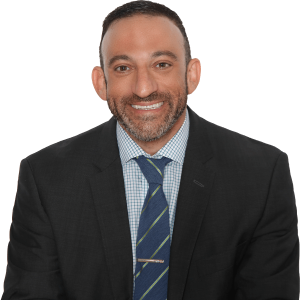 You may think it sounds like too much hassle to hire a lawyer for a truck accident. However, it can actually help a lot more than you think. Truck accident lawyers know how to deal with insurance companies and other lawyers who may be trying to give you a smaller settlement than you deserve. Lawyers can deal with negotiations for you while you struggle to heal and do not want the added stress of dealing with big insurance companies. In addition, truck accident lawyers usually work on a contingency fee basis, which means that they will not charge you for attorneys' fees until they win your case. That means there is no out-of-pocket cost to you for attorneys' fees. If you have been in a dump truck or garbage truck accident in Boston,
contact
a lawyer to guide you through the process and help you recover the compensation you deserve.