11 Things to Do After a Boston Car Accident That Someone Else Caused
People who have never experienced a car accident before might feel uncertain about the steps they need to take afterward, especially when someone else caused the accident. Car accidents often prove traumatic and can lead to costly, severe injuries. Under Massachusetts law, you have the right to seek compensation for damages after another driver causes a Boston car accident in which you sustain injuries. Below, we outline 11 things you should do after suffering injuries in a Boston car accident. Many of these tasks will prove tantamount to protecting the value of your claim. We have organized this list based on time, with the first items referring to actions you should take within minutes or hours of the accident, and the bottom of the list referring to actions you should take in the weeks and months following an accident, but you do not necessarily need to follow these tips in order. Depending on the severity of your
Boston car accident injuries
and how much time has gone by since your accident, you might struggle to complete all 11 items. Don't worry; do what you can or ask a trusted friend or family member to help.
1. Gather Information While Waiting for Police
You should gather as much information as you can immediately after a
Boston car accident
if you feel physically able. However, you have to beware of your surroundings. Make sure to leave your vehicle where it stands following the accident unless it's blocking traffic. In that case, if your vehicle still works, move it to the side of the road. Whether you write down information or record it on your cell phone, keep track of the:
Make, model, and license plate number of the vehicle that caused the accident
Location, including the closest cross street
Name, contact information, and driver's license information of the other driver(s)
Insurance information from the other driver(s)
Contact information from any eyewitnesses
It is okay if you cannot get this information at the scene of the accident. You will likely find it all in the official police report. However, law enforcement sometimes makes mistakes, so it's best to record what you can if any errors pop up on the final report.
2. Take Photos
Once street crews show up to take away vehicles and clean up after an accident, you might lose valuable evidence for good. If you feel physically capable, and your cell phone still works after your crash, take as many photos as possible. Take pictures of the entire scene of the accident and then get close-ups of the:
Property damage to your vehicle and other vehicles
License plates of the other driver's car
Property damage to stationery items, such as parked cars, fences, signs, etc.
Any visible injuries you have
Any hazards or road conditions that could have caused the other driver to crash
When the police arrive at the accident scene, they will likely take photos too. However, sometimes drivers leave the accident scene, or police cannot get to an accident quickly because they have other things to do. Taking your own photos gives you photographic evidence to support your claim. While not always necessary, it certainly provides a visual for the narrative that comes from the official police report.
3. Seek Medical Attention
If you suffered severe injuries in your car accident, an ambulance may need to rush you to Mass General or one of the dozens of other hospitals in the Greater Boston area. However, you might have denied medical treatment at the scene and refused a ride to the nearest emergency room. Some car accident victims may assume that they only have a few bumps and bruises as well as a little soreness, so going to the doctor may seem like a waste of time. Often, however, car accident victims start to experience symptoms of injuries in a few hours or a few days following the accident. You must let a doctor check you out for common car accident injuries at some point soon after your crash. Soreness and bruising can indicate more serious internal injuries, internal bleeding, broken ribs, and more. Headaches, dizziness, and nausea can indicate a
traumatic brain injury
(TBI). Some hidden injuries can lead to death if left untreated, so it's in your best interest to head to your regular doctor or the nearest Boston emergency room.
4. File a Claim Under Your PIP Policy
Massachusetts requires residents who register a motor vehicle to carry a
minimum of $8,000 per person
per accident of personal injury protection (PIP) coverage to comply with the state's no-fault insurance system. Even if you did not cause the Boston car accident in which you sustained your injuries, you need to file a claim under your PIP policy to receive benefits for injury-related expenses. After an accident, PIP coverage pays a portion of medical expenses and lost wages up to your policy limit. PIP insurance does not pay benefits for non-economic damages, such as pain and suffering, loss of consortium, disfigurement, or loss of companionship. If you suffered severe injuries, you have likely already exceeded or soon will exceed your policy limit. Once this occurs, you can step outside the no-fault system and seek compensation from the driver who caused the accident and your injuries.
5. Obtain an Official Crash Report
Law enforcement may provide you with a copy of a preliminary accident report at the scene. However, you should get an official copy of your accident report for your files. Typically, you must wait a week or two for the officer to complete the report. Once you've got your report in the system, you can
request a copy online
with the Massachusetts Registry of Motor Vehicles, but you have to allow four weeks for processing. It does not matter if an officer from the Boston Police Department or a department in one of the surrounding areas filed the report. All Massachusetts law enforcement must file a report with the state after an accident. Anyone can request a report with information about one of the drivers or vehicles involved in the crash. You need to provide your name, address, email, as well as pay a $20 fee. If your Boston car accident left you incapacitated or unable to request a report, don't worry. You can request one at any time. A friend or family member can also request a report for you. However, when you file an insurance claim or lawsuit, insurance companies, lawyers, and other relevant parties will request a report, too.
6. Keep a Journal
Recovering from serious car accident injuries can take a long time to resolve as well as a serious physical and emotional toll on car accident victims. Your lawyer and insurance companies can look at your medical records and learn about the physical aspects of your injuries and the healing process, but getting a true feel for the impact your injuries have had on your life may prove more difficult. Whether you keep a handwritten journal or a video journal, putting the effort in to record your feelings each day helps support your accident injury claim and provides more information than what your doctor includes in your medical record. Try to provide answers to as many of the following questions as possible in each journal entry:
Does your pain feel better or worse than yesterday?
Do you feel sad or depressed?
Have you missed out on anything today because of your injury?
If you have scars, have they faded at all?
7. Keep Proof of Economic Loss
Car accidents often prove costly. Filing an insurance claim and a personal injury lawsuit allows you to recover economic losses related to your injuries. However, you must keep meticulous records to prove your loss to the insurance company or the court, if necessary. If you receive paper bills, always make an extra copy for your files. To the furthest extent possible, you should keep everything digital for easy access. You can keep a file full of documents and photos on your computer and make one or two backup copies on a flash drive. When in doubt about what you should keep, err on the side of caution. You can always delete things later. Examples of the most common bills and expenses that car accident victims have include:
Medical bills from multiple providers, including hospitals, doctors, ambulance services, etc.
Pay stubs to prove lost wages and benefits incurred because of your car accident injuries
Gas receipts for transportation to and from the doctor
Receipts for things to make your home more accessible, especially if you suffer a permanent injury
Receipts for additional services you might have to pay for because you cannot perform certain tasks, such as lawn care, cleaning service, tutor, handyman, grocery delivery service, etc.
8. Contact an Experienced Boston Car Accident Lawyer
While you do not necessarily need to immediately contact an attorney within minutes after your accident, you should consult with one as soon as possible. An experienced Boston car accident lawyer can help you with many of the items listed above, guide you through the legal process, and advocate for you the entire time. By consulting with an attorney sooner rather than later, the lawyer can immediately start investigating the accident. The official crash report will provide basic information, but it likely won't provide everything you need to win your claim when someone else caused the accident. Your attorney can obtain the other driver's driving history, criminal history, cell phone records, surveillance camera video, traffic camera video footage, and more.
9. Offer Limited Information to the Other Driver's Insurance Carrier
If you exhaust your PIP coverage and file a claim against the other driver's bodily injury liability policy, the insurance provider will want to speak with you to get a statement. Specifically, an adjuster will want to ask you questions and most likely want to record the conversation. Additionally, the insurance carrier will ask you to sign a waiver to release your medical records. Don't let the insurance provider record your statement. Insurance companies will comb over it incessantly and find a way to twist your words and use them against you to devalue your claim. Also, never sign anything without letting your lawyer review the document first. Insurance companies like to trick car accident victims into releasing their entire medical histories so that the companies can look for preexisting conditions with which to shift the blame. Make sure that these companies only receive access to current medical records that directly relate to your Boston car accident.
10. Avoid Posting on Social Media
Insurance companies, their investigators, and their legal defense teams will go the extra mile to find ways to avoid some or all financial liability. This includes befriending you on social media or gaining access to your accounts through other questionable methods. Even social media posts and seemingly harmless photos can provide ammunition for the other side to try to deny or devalue your claim. For example, if at-fault insurance companies find pictures of you on a family vacation or at a company function, they might try to argue that you sustained less severe injuries than you claim. You do not have to close down your social media accounts, but you should avoid posting things until your Boston car accident claim has concluded.
11. Only Speak to Your Lawyer About Your Case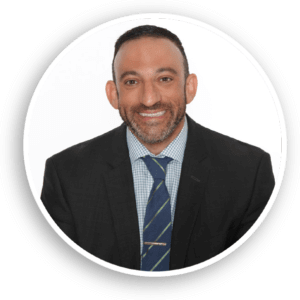 Well-intentioned family and friends will ask you about your accident, your injuries, and your case. You may feel tempted to share details, especially if you feel anxious or upset about a
permanent injury
. However, investigators and insurance adjusters sometimes approach those close to an accident victim to justify devaluing a claim. If your friends and family do not know every little detail of your case, they will know to avoid saying anything that might hurt your claim. You should only
discuss your case
with your attorney to ensure that you have the best chances of receiving maximum compensation for your injuries.